Session opens, Spokane sick leave, cutting off constituents…
Monday, January 11, 2016
---
STATE GOVERNMENT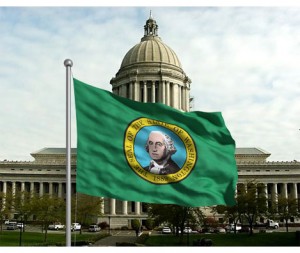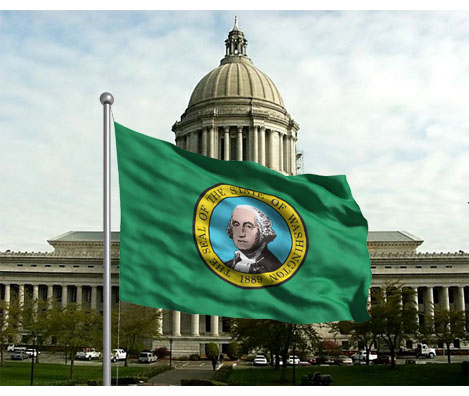 ► In the News Tribune — Lawmakers are bystanders on big 2016 decisions — Citizen initiatives and executive action are taking center stage on a number of hot-button issues, with state lawmakers left to react — or relegated to the sidelines. Unions and their allies plan to file a ballot initiative Monday dealing with minimum wage and paid sick leave… Even on two major issues that do confront the Legislature — underfunded schools and a tax cut that is poised to gut the state budget — lawmakers are poised to hold off on major action. Court decisions could force their hand, however.
ALSO see legislative previews in the (Everett) Herald, (Longview) Daily News, Spokesman-Review, and from the Associated Press.
► In the News Tribune — Statewide minimum wage initiative may answer question: 15 Now what? (by Matt Driscoll) — (Word of a statewide minimum wage initiative) might seem like good news for 15 Now Tacoma, but some in the group say they fear that a statewide initiative won't go far enough.
► From AP — Lawmakers propose plan to unravel education funding in 2017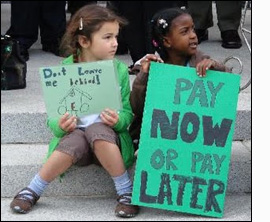 ► In today's Olympian — 'Levy cliff' looms over Legislature's education funding debate — Districts are approaching what officials call a "levy cliff," an upcoming reduction in how much money school districts can collect through local property tax levies. Because of that, district officials say they urgently need the Legislature to either fix the unconstitutional way the state funds education — a big job that legislative leaders have said they are unlikely to tackle this year — or else delay the planned reduction in local levy authority that threatens to cut millions from school district budgets in the 2017-18 school year.
► In today's News Tribune — Forget 2016, lawmakers punt McCleary fix to 2017 (editorial) — State legislators appear poised to push the hardest part of complying with a Supreme Court order all the way to the deadline.
► In the News Tribune — Charter school supporters, lawmakers look to overcome court-issued hurdles — Ever since the court overturned the voter-approved charter law in September, supporters have been scrambling to keep the doors open for the state's nine charter schools. Three of the nine are in Tacoma.
ALSO at The Stand — Charter schools ruling is a rebuke of the privatization agenda (by Wayne Au, Sept. 17, 2015)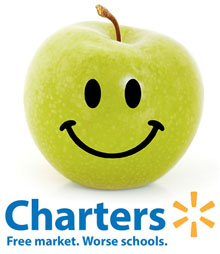 ► A related story from Salon — We're onto the phony education reformers: Charter school charlatans and faux reformers take it on the chin (by Jeff Bryant) — For years, an out-of-touch establishment has dominated education policy too. A well-funded elite has labeled public education as generally a failed enterprise and insisted that only a regime of standardized testing and charter schools can make schools and educators more "accountable." But an education counter-narrative has emerged that public schools are not as much the perpetrators of failure as they are victims of resource deprivation, inequity in the system and undermining forces driven by corruption and greed. In other words, it wasn't schools that needed to be made more accountable; it was the failed leadership of those in the business and government establishment that needed more accountability.
► From KUOW — King County Council appoints Carlyle, Frame to replace Sen. Jeanne Kohl-Welles — State Rep. Reuven Carlyle has been appointed to serve the remainder of Kohl-Welles' term in the state Senate and community organizer Noel Frame has been appointed to Carlyle's seat in the state House.
---
FRIEDRICHS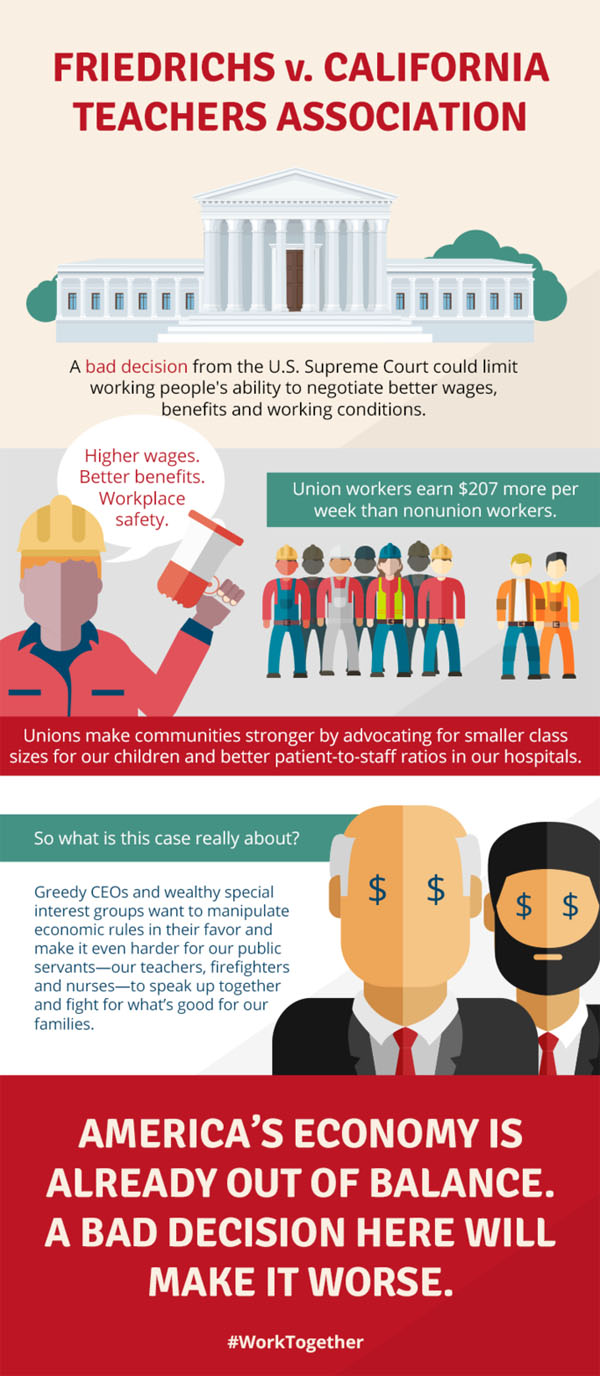 ► In the NY Times — At the Supreme Court, a big threat to unions (editorial) — States should continue to be free to fashion their own arrangements for handling labor relations. More than 20 have fair-share fee systems which encompass thousands of negotiated contracts representing millions of teachers, police officers, firefighters and other public workers. All this could be upset by a ruling for the plaintiffs. At the least, the court should be extremely wary, as it usually is, of upending long-settled precedent. The Abood ruling has stood, and been repeatedly reaffirmed, for nearly 40 years. It would be troubling if it was now reversed by a deeply divided vote.
ALSO TODAY at The Stand — Court should reject 1%ers' Friedrichs case (statement by WSLC President Jeff Johnson)
► In today's Washington Post — The state of the unions (editorial) — It seems to us that the court is really being asked to decide whether public employee unions have become too powerful and need to be reined in. It's a question worth debate. But it is more of a political than a constitutional issue, best answered on the state and local levels by voters and the people they elect.
► In today's NY Times — Supreme Court case on public sector union fees rouses political suspicions — The challenge to nearly 40 years of legal precedent on public sector union fees has shined a particular spotlight on a group of libertarian-minded public interest lawyers known as the Center for Individual Rights, which has organized the case but is little known outside Washington and right-of-center legal circles.
► From NBC News — Friedrichs case could prevent workers from organizing (by Rashad Robinson) — The Center for Individual Rights may dress up its attacks in fancy legal arguments or poll tested attacks on unions, but their long-term objective is clear. Stopping public sector workers from using their collective power is about stripping workers of their rights and advancing a racist and anti-Black agenda.
---
LOCAL
► In today's Spokesman-Review — Workers in Spokane would get three days of sick leave under proposal to be taken up Monday — The vast majority of workers in Spokane would get paid sick leave under a proposal the Spokane City Council will consider on Monday. The rule, which would require most employers to provide workers with three days of paid sick leave each year, was heavily debated last summer until council members delayed action on it.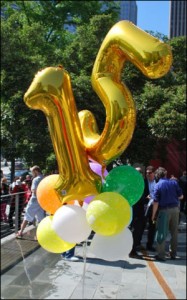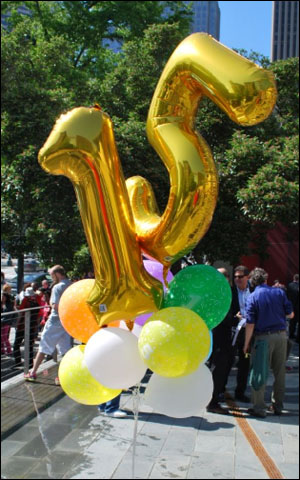 ► From Forbes — Seattle food jobs soar after $11 minimum wage starts — What has happened in the time since the last summer when the conservative American Enterprise Institute (erroneously) claimed that the minimum wage increase in Seattle was responsible for a loss of 1,300 restaurant jobs in that area? A sharp increase in the number of restaurant jobs after the $11-an-hour minimum wage hike.
► From KPLU — Contract talks resume between UW and doctors in residency programs — The residents say it's a struggle to get by on what they're paid, given the cost of living in Seattle and their student loan debt.
► In today's Seattle Times — KPLU mounts campaign to buy its independence amid UW offer — Nine weeks ago, KPLU learned it might be sold to the University of Washington, so the public-radio station started a fundraising campaign to buy its autonomy.
► In today's Columbian — Vancouver Police Officers' Guild contract agreement includes pay hike — After working a year without a contract, the Guild has reached a labor agreement with the city for 2015-16 that includes a wage hike.
---
FEDERAL GOVERNMENT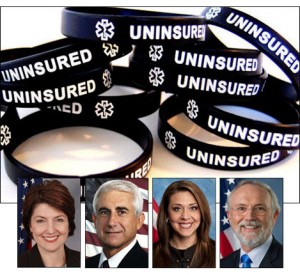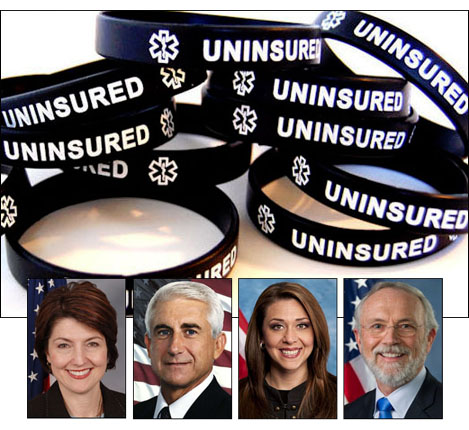 ► In today's Seattle Times — Politicians used to care for their own, but that's dead (by Danny Westneat) — Remember the old rule, all politics is local? It's dead. That local representatives can vote to toss 711,000 Washingtonians off health care, and get no political blowback for it, proves it.
► In today's NY Times — The Obama Boom (by Paul Krugman) — Dire warnings from Republicans about the effect of President Obama's policies on employment have simply not come true.
---
NATIONAL
► From Huffington Post — McDonald's business model goes on trial — McDonald's goes on trial at the NLRB in New York City on Monday. The proceedings will set out to answer two fundamental questions: Should McDonald's be considered an employer alongside the franchisees who run its stores, and if so, did the company violate its employees' rights amid the mass protests? The hearings are about much more than a few one-day strikes. In a sense, the very franchise model that McDonald's and most other fast-food companies operate on will be on trial.
► In the NY Times — Doctors unionize to resist the medical machine — An Oregon medical center's plan to increase efficiency by outsourcing doctors drove a group of its hospitalists to fight back by banding together.
► From Buzzfeed — Philadelphia Uber Black drivers sue over independent contractor status — The suit alleges Uber has misclassified drivers as independent contractors in order to avoid providing them with proper wages and benefits.
► From Buzzfeed — If most of your income comes from on-demand work, you're probably a racial minority — Of survey respondents who earn more than 40% of their income from on-demand work, a whopping 67% identify as racial minorities.
---
The Stand posts links to Washington state and national news of interest every weekday morning by 10 a.m.
WASHINGTON IS A UNION STATE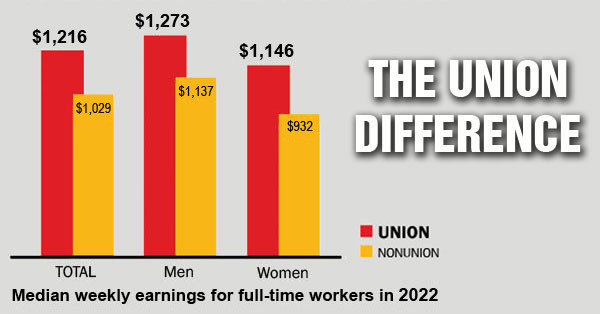 CHECK OUT THE UNION DIFFERENCE in Washington state: higher wages, affordable health and dental care, job and retirement security.
FIND OUT HOW TO JOIN TOGETHER with your co-workers to negotiate for better working conditions and respect on the job. Or go ahead and contact a union organizer today!