Oregon leads, pre-empting hypocrisy, Trump will make Boeing great again…
Friday, February 19, 2016
---
STATE GOVERNMENT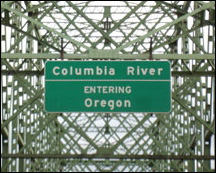 ► From AP — Oregon lawmakers approve landmark minimum wage increase — Oregon lawmakers have approved landmark legislation that propels the state's minimum wage for all workers to the highest rank in the U.S., and does so through an unparalleled tiered system based on geography…. Oregon's new plan enacts a series of gradual increases over six years. By 2022, the state's current $9.25 an hour minimum – already one of the highest in the nation – would climb to $14.75 in metro Portland, $13.50 in smaller cities such as Salem and Eugene, and $12.50 in rural communities.
EDITOR'S NOTE — Initiative 1433 would raise Washington's statewide minimum wage incrementally to $13.50 by 2020 and then resume annual inflationary increases. Cities would be free to pass higher minimum wages, if they so choose. I-1433 would also allow all workers to earn up to seven days of paid sick and safe leave per year. Learn more.
► In the P.S. Business Journal — Legislators try again to put conditions on aerospace tax credits after latest Boeing job cuts — Reacting to Boeing's plans to cut employment in Washington state, some House Democrats are planning to introduce a new bill to connect employment to tax credits for the aerospace company.
ALSO TODAY at The Stand — House Dems unveil corporate tax accountability plan
► In today's (Everett) Herald — New bill targets Boeing bank account rather than tax breaks — Rep. June Robinson (D-Everett) wants to make Boeing pay $2,500 per year for each job lost in Washington since the company secured an extension of tax incentives from the state in 2013.
MORE coverage in today's Spokesman-Review.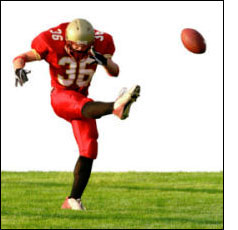 ► From AP — Legislature: What issues are alive? And what issues are dead? — One day after a key deadline for most bills to get voted off of the floor of at least one chamber, the Legislature passed what some call a "plan for a plan" to meet the high court's requirements in the McCleary decision.
► In today's News Tribune — Don't let schools go over levy cliff (editorial) — If that doesn't happen this session, local school superintendents say they would have to start planning early next year for cuts in the 2017-18 school year – including figuring out which teachers to lay off. Pink slips would have to go out by mid-May 2017, creating turmoil and anxiety.
► In today's Seattle Times — Inslee wants new agency with focus on children, families
► In today's Seattle Times — Hidden corporate donors poured $11M into fight to stop GMO labels in Wash.
---
TODAY'S MUST-READ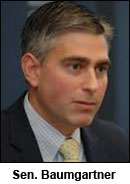 ► In today's NY Times — When states fight to overturn good local labor laws (editorial) — Local government is theoretically a cornerstone of democracy. But as a practical matter, conservative state legislatures have often blocked progressive local laws… State lawmakers in Alabama, Idaho, Illinois, Minnesota, Montana, Pennsylvania and Washington have introduced legislation this year to curb or outlaw local minimum-wage increases. (Republican Sen. Michael Baumgartner of Spokane has sponsored such a bill this year.) Bills in Pennsylvania and Washington target local laws requiring paid leave for employees.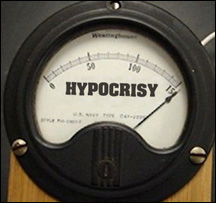 These pre-emption attempts are championed almost entirely by Republicans, and the hypocrisy is obvious. Small government is a supreme Republican virtue only until localities pass pro-labor legislation. Then the party's anti-worker, pro-corporate bias takes over. Another problem for Republicans is that laws to support workers are popular with voters and needed by their constituents. The real needs of real people are driving pro-labor legislation on the local level. The question in some states is whether those needs and those people will prevail over the interests of low-wage employers and the lawmakers who do their bidding.
---
TRANS-PACIFIC PARTNERSHIP
► From AFL-CIO Now — More than 100 state, local governments considering anti-TPP resolutions — More than 100 state and local governments have introduced or passed resolutions opposing the Trans-Pacific Partnership. In addition, more than 100 resolutions opposing the TPP were passed at recent precinct caucuses in Iowa.
ALSO TODAY at The Stand — Seattle City Council urges rejection of TPP
► In today's News tribune — A Star Wars' themed TPP protest in Olympia (video)
---
SUPREME COURT



► In today's Olympian — An Obama nominee deserves Senate vote (editorial) — The Republican Party's intransigence in Congress is legendary. But the new refusal to consider any appointment of a new justice to the U.S. Supreme Court by President Obama is an outright abuse of power.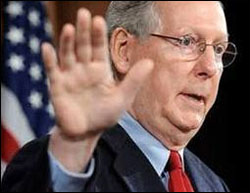 ► From AFL-CIO Now — The Republican obstructionist 'game' on federal judges — The recent vacancy on the U.S. Supreme Court created by the passing of Justice Antonin Scalia has continued the trend of Senate Republicans refusing to do their jobs when it comes to judicial nominations. They have been playing with their constitutional obligations to confirm President Barack Obama's judicial nominees for district and circuit courts as well. Federal courts play a pivotal role in preserving important protections under U.S. labor and employment laws, and those decisions have an immediate and lasting impact on the lives of working families.
► From the AFL-CIO — Trumka to Senate GOP: 'Do your job,' consider court nominee
► In today's NY Times — Scalia's death offers best chance in a generation to reshape Supreme Court — There is a reason Republican senators are so adamant in their refusal to let President Obama appoint a successor to Justice Antonin Scalia. An Obama appointment would be the most consequential ideological shift on the court since 1991, creating a liberal majority that would almost certainly reshape American law and American life.
---
BOEING
► In the P.S. Business Journal — Airlines might not be buying Boeing 747s, but metal band Iron Maiden just did
---
CAMPAIGN 2016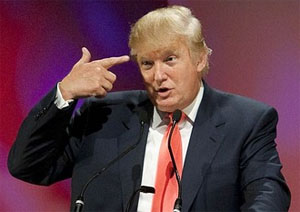 ► In the Charleston P-C — Trump talks Boeing, China and unions on South Carolina campaign trail — The Republican candidate made the bold if improbable prediction that Boeing, one of South Carolina's biggest manufacturers, could shift all of its plane-making operations to China in short order unless he's elected as the nation's chief executive. "Everyone loves Boeing today, but talk to me about Boeing in five years — unless I'm elected president, then you'll be OK," Trump said during a rally on Wednesday… On unions, he told the S.C. Radio Network that he likes "right-to-work" laws: "My position on right to work is 100 percent. What they did with you and Boeing making it so tough, we almost lost Boeing over it. It was horrible," he told the broadcaster, referring to a 2011 legal battle between Boeing and the Machinists union over the North Charleston 787 plant. But Trump also told the network he "can live with unions in certain locations."
► In today's News Tribune — Washington GOP to caucus Saturday, but it won't count for presidential race — Meetings will focus on electing delegates to county conventions.
► From The Hill — Trump on brink of key win — Victory for Donald Trump in the GOP primary in South Carolina on Saturday would copper-fasten his status as the dominant front-runner, catapult him into a significant delegate lead and make it tougher for his critics within the party to argue they have a plausible path to stopping him.
► From Think Progress — Posters seen at multiple SC polling places give misleading information about Voter ID laws — Voters in South Carolina who do not have photo identification can still vote in the upcoming presidential primary. But elections officials and state lawmakers do not want them to know that.
► From TPM — Sanders takes lead over Clinton for first time in major national poll — Sen. Bernie Sanders (I-VT) has overtaken former Secretary of State Hillary Clinton as frontrunner in the national Democratic primary, according to a Fox News poll released Thursday.
► In today's NY Times — Culinary Workers Union won't take sides in Nevada Democratic caucuses — The decision by the labor powerhouse has set off a free-for-all for support from its members and added to an unsettled political climate in the state.
---
FEDERAL GOVERNMENT
► From Time — Salary transparency will help women (by Lynn Rhinehart) — What do actress Jennifer Lawrence and a tire-plant worker named Lilly Ledbetter have in common? They both worked in industries where pay discrepancies were kept under wraps. This culture of silence ensured that both women continued to make less than their male counterparts for the same work… Federal and state policy reforms to strengthen the right of employees to talk to co-workers about pay are needed.
► In today's NY Times — A little reality on immigration (by David Brooks) — The Republican push for tight borders is a change for conservatives and contrary to what the facts say are good for the country.
► From Gawker — A national infrastructure program is a smart idea; we won't do it because we are dysfunctional — America's roads and bridges are in horrible shape. We could fix them up and provide lots of jobs in the process. But we won't!
---
T.G.I.F.
► Happy birthday to Dave Wakeling, lead singer of The English Beat. The Entire Staff of The Stand has twice seen the revival of this '80s British ska band at Seattle's Showbox and we'd highly recommend it, if they come back. From start to finish, everybody dances to the Beat's best-known songs — and those of Wakeling's other band, General Public, which included former members of Dexys Midnight Runners, The Specials and The Clash. This was The English Beat's first single, and although it was released in the '80s, it's not about what you probably think it's about. It's about narcissism. Enjoy!
---
The Stand posts links to Washington state and national news of interest every weekday morning by 10 a.m.
WASHINGTON IS A UNION STATE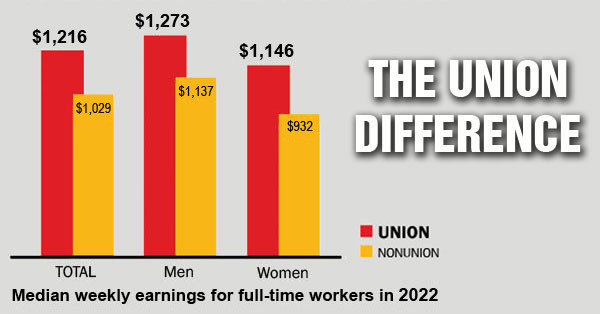 CHECK OUT THE UNION DIFFERENCE in Washington state: higher wages, affordable health and dental care, job and retirement security.
FIND OUT HOW TO JOIN TOGETHER with your co-workers to negotiate for better working conditions and respect on the job. Or go ahead and contact a union organizer today!