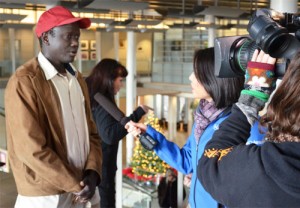 SEATTLE (Feb. 26, 2016) — Uber driver Peter Kuel, who was stripped of his ability to work on the company's app two weeks ago, thanked fellow drivers, the Teamsters Union and others for their support in helping him regain access to Uber's for-hire driving platform. Kuel was notified of his reinstatement by phone and in an email from the company on Wednesday.
"I'm feeling very proud of what the Teamsters did and the members of the association," Kuel said.
A leader of the App-Based Drivers Association (ABDA) and outspoken advocate for unionization, Kuel was deactivated without notice on Feb. 10. He visited Seattle's Uber offices on three different occasions in an effort to resolve the issue but was unable to obtain a clear answer about why he was taken off the app.
Kuel ultimately sought the assistance of Teamsters Local 117. In a show of solidarity and support, fellow ABDA members, Teamster staff, and a representative of City Councilmember Kshama Sawant returned with Kuel to Uber's offices on Feb. 19 and insisted that he be reinstated. Teamsters 117 issued a press statement that day recounting Kuel's experiences and his story circulated on social media. The Stand reported on the case on Feb. 22, and the following image was circulated on social media.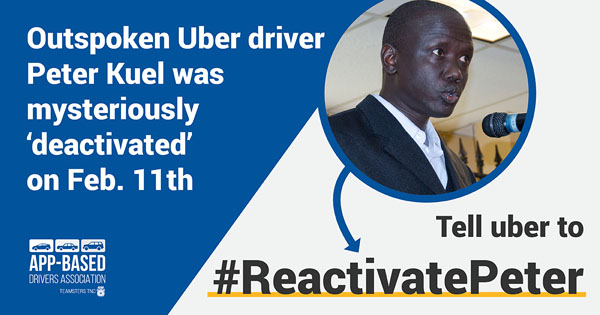 "It was very powerful and needed. Having a group and team made the difference," Kuel said.
Kuel said he was not told why he was deactivated in a call from a company representative on Wednesday. The company did tell Kuel that it would attempt to resolve similar cases of drivers who had been improperly deactivated.
"They told me, if you know somebody who has been deactivated in the same way, please let them come and I said, okay, that is good," Kuel said.
An email from the company indicated that Kuel's account was suspended as a result of three no-fault accidents over the past three years. The email stated: "We initiated a process that day to review the documentation you provided and to reevaluate the status of your account…Completion of this review has shown that you are eligible to return to the platform, effective immediately."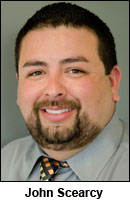 "Peter's experience with Uber is not unique and is being repeated across the country," said John Scearcy, Secretary-Treasurer of Teamsters Local 117.  "Thousands of drivers are being deactivated without notice, with no explanation, and with little recourse to address the issue. Uber simply shuts them out from one day to the next and they are unable to earn a living.  The reason that Peter was reinstated is that the community and fellow workers are organized and they stood together to support him. It shows the power that workers have when they speak collectively, with one voice."