I'm just a blank, our bigot, Senate's duty, Tequila…
Friday, March 4, 2016
---
STATE GOVERNMENT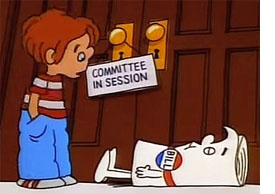 ► In today's Spokesman-Review — Senate maneuvers to keep charter-school funding alive — Republicans in the State Senate kept the prospect of state funds for charter schools alive as lawmakers maneuvered to complete a budget deal before the session ends next Thursday. With no debate, they moved a bill with no text through the Senate budget committee, hoping to have a vehicle to keep the schools functioning next year with state dollars.
ALSO at The Stand — Charter schools ruling is a rebuke of the privatization agenda (by Wayne Au)
► From Teamsters 117 — Big win on assault benefits! Bill heads to governor's desk for signature — Legislation to extend assault benefits for Washington state correctional employees cleared its final hurdle Wednesday with a unanimous 97-0 vote in the House. SB 6286 now heads to the governor's desk for his signature, which we expect in the next couple of weeks. This is a major victory for all Teamsters.
► From AP — State Supreme Court rules in favor of orchard workers — A state Supreme Court ruling issued Thursday clears the way for several hundred Lower Valley orchard workers to receive part of a $1 million judgment in a case alleging that they worked years for an unlicensed farm labor contractor.
► From AP — Western State psychiatric hospital overpays doctor almost $72,000
► In today's News Tribune — No recall for Auditor Troy Kelley — Washington Auditor Troy Kelley, whose criminal trial starts March 14, won't face a recall election.
---
LOCAL
► In today's Seattle Times — Chamber of Commerce sues Seattle over allowing Uber-driver unionizing — The U.S. Chamber of Commerce sued Seattle in federal court Thursday over the city's new ordinance giving Uber and taxi drivers the ability to unionize. The lawsuit filed in U.S. District Court in Seattle asks that the ordinance be declared unlawful and seeks an injunction blocking it from taking effect.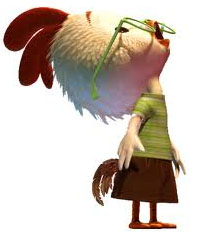 ► In today's (Everett) Herald — Study effect of laws boosting minimum wage (editorial) — The issue is being studied by a team at the University of Washington. Initially focused on Seattle's $15 law, the study has been expanded to Chicago to track the impact of the minimum wage increases on the larger labor market, on businesses and nonprofits and in families' daily lives. The team's first comprehensive report is expected this June, but some initial findings it released found only negligible impacts on consumer prices in 2015 when the wage increased to $11 an hour… The UW study should allow some guidance to voters and to other municipalities as this and other options for promoting jobs that secure livable wages are considered.
► In the P.S. Business Journal — Providence Health & Services plans to merge with St. Joseph Health — Renton-based Providence Health & Services is about to merge with Irvine, Calif.-based St. Joseph Health. The merger is expected to close in May. The combined entity will employ 110,000 people in seven states, including Washington.
► In today's Yakima H-R — Yakima Memorial-Virginia Mason hospital merger expectations high — Virginia Mason CEO Gary Kaplan visited Yakima on Thursday to offer more detail about what the community might expect.
---
TRANS-PACIFIC PARTNERSHIP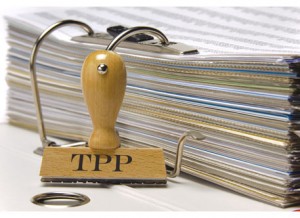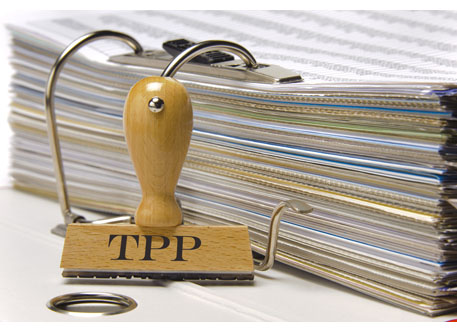 ► In the Tacoma Weekly — Free people need fair trade, not TPP (by KC Golden and Dorothy Walker) — When the long-secret text of the TPP was finally released to the public last November, it became clear why negotiators didn't want communities and working families to know what's in this "free trade" deal. TPP puts profits ahead of fair labor standards, basic health and environmental protections, and human rights. Corporate lobbyists were allowed to influence the text, but citizens were kept in the dark. So it's no surprise that the substance of the TPP is also an affront to democracy – giving foreign corporations the legal right to challenge state and national laws protecting workers and communities.
ALSO at The Stand — TPP-nation trade deficits cost 2 million jobs

---
CAMPAIGN 2016
► From Think Progress — Hillary Clinton calls for end to unequal treatment of tipped workers — "It is time we end the so-called tipped minimum wage," she said. "We are the only industrialized country in the world that requires tipped workers to take their income in tips instead of wages."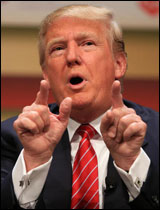 ► From The Hill — Union leader Trumka calls Trump 'a bigot' — AFL-CIO President Richard Trumka said Trump is full of "baloney and bluster" and has shown through his actions that he is an anti-union candidate who won't lend a hand to struggling workers. "He is also a bigot," Trumka said. "From his anti-American proposal to ban Muslims to his horrendous comments about women and immigrants, Trump is running on hate. It seems the only group he won't criticize is the KKK."
► MUST-READ in today's NY Times — The beast is us (by Timothy Egan) — It's time to place the blame for the elevation of a tyrant as the presumptive Republican presidential nominee where it belongs — with the people. Yes, you. Donald Trump's supporters know exactly what he stands for: hatred of immigrants, racial superiority, a sneering disregard of the basic civility that binds a society. Educated and poorly educated alike, men and women — they know what they're getting from him…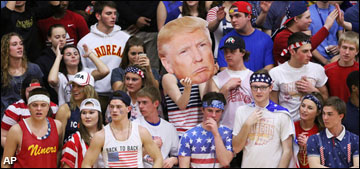 With media complicity, Trump has unleashed the beast that has long resided not far from the American hearth, from those who started a Civil War to preserve the right to enslave a fellow human to the Know-Nothing mobs who burned Irish-Catholic churches out of fear of immigrants. When high school kids waved a picture of Trump while shouting "Build a wall" at students from a heavily Hispanic school during a basketball game in Indiana last week, they were exhaling Trump's sulfurous vapors. They know exactly what he stands for.
► In the Int'l Business Times — Trump Hotel Las Vegas workers who just formed a union: 'Make America Great' by negotiating a contract — Several of the workers gathered outside the Trump Tower in Manhattan on Thursday to protest the company's refusal to recognize their union and sit down at the bargaining table.
► From Info Wars — Did Ted Cruz eat a booger during the GOP debate?
EDITOR'S NOTE — Spoiler alert: Yes. Yes, he did.
---
SUPREME COURT
► In today's NY Times — The Senate's duty on a Supreme Court nominee (by Vice President Joe Biden) — I hope that Republican leaders will take a step back and think about what they are doing. I hope they will think about the oaths they have taken. I hope they will think about their responsibility to the voters of this nation. And I hope they will think about their role in upholding the integrity of the United States Senate. If they love the Senate as much as I do, they need to act.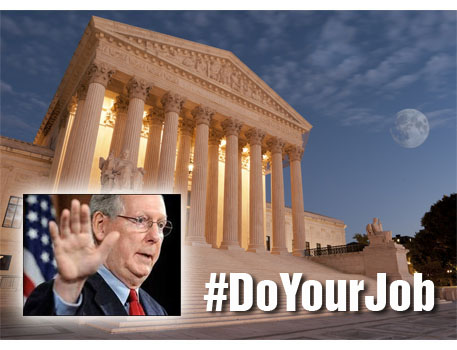 ► From Huffington Post — Polls show the Supreme Court blockade is hurting the GOP — The Public Policy Polling's four new surveys to four swing states that most observers have ranked as likely to stay in Republican hands: Arizona, Iowa, North Carolina and Missouri. In all of them, the polls find voters do not think their senators should leave the seat of the late Justice Antonin Scalia vacant for more than a year. Asked if they think it should be filled this year, convincing majorities in all four say it should.
---
FEDERAL GOVERNMENT
► In today's NY Times — Pension benefit cuts planned at TVA, breaking a federal firewall — Workers and retirees at the Tennessee Valley Authority may see their benefits cut even as executives spare their own supplemental pension plan.
---
NATIONAL
► In today's NY Times — Jobs report shows brisk U.S. hiring in February — The government reported on Friday that employers added 242,000 workers in February, a hefty increase that highlighted the labor market's steady gains at a time when anxiety about the economy was registering on Wall Street and at campaign rallies around the country.
► From CNN Money — Costco's entry-level workers are getting a raise — Costco said Thursday that it will raise its minimum wage for existing and new entry level workers to $13 or $13.50 an hour — beginning in March. Previously, the rate was $11.50 or $12 an hour.
► From Huffington Post — Watchdog group kept out of Nike supplier's factory after worker strike — A prominent labor rights group that monitors working conditions in overseas factories says apparel giant Nike refused to let it inspect a plant in Vietnam roiled by employee strikes.
---
T.G.I.F.
► On this day in 1959, the winners of the first-ever Grammy Awards were announced. Best R&B performance: "Tequila" by The Champs. You can't hear that song without thinking of this memorable dance by the great Pee Wee Herman (who was just trying to use the phone!) The Entire Staff of The Stand is pleased to hip you dudes to the big news that Pee Wee is making his big comeback, after a 28-year hiatus, this month on Netflix. Enjoy!
---
The Stand posts links to Washington state and national news of interest every weekday morning by 10 a.m.
Short URL: https://www.thestand.org/?p=47342
Posted by
David Groves
on Mar 4 2016. Filed under
DAILY LINKS
. You can follow any responses to this entry through the
RSS 2.0
. Both comments and pings are currently closed.