Democrats caucus, NFIB judges, R.I.P. Five Footer…
Friday, March 25, 2016
---
CAMPAIGN 2016

► In the Olympian — Democrats in Washington to make their pick for president at Saturday caucuses — Throughout the state, thousands of Democratic voters are expected to turn out for precinct caucuses Saturday to choose who they want as the party's nominee. The caucus results will determine how many of Washington's 101 pledged delegates will represent each candidate at the Democratic National Convention, which takes place July 25-28 in Philadelphia.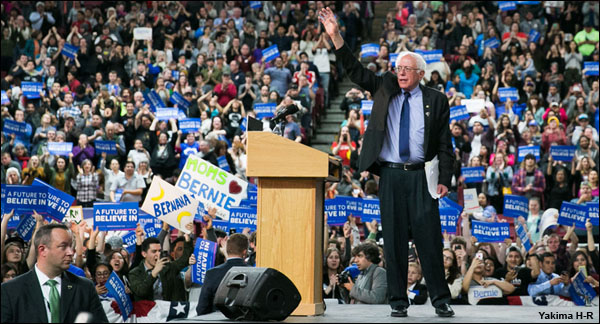 ► In today's Yakima H-R — Thousands come to Yakima to cheer for Sanders — "A country is judged not by how many millionaires and billionaires it has. It is judged by how we treat the weakest and most vulnerable among us," Sanders said to raucous applause from thousands who filled the Yakima Valley SunDome. "As people who were born in America, and people who immigrated, gay or straight, black or white, if we stand together there is nothing we cannot accomplish."
► In today's Spokesman-Review — Sanders tells Spokane crowd he's strongest candidate to beat Trump
► In today's Seattle Times — Election 2016: Sanders' rally Friday; caucuses Saturday
► From KUOW — Sanders outpacing Clinton in campaign cash in Washington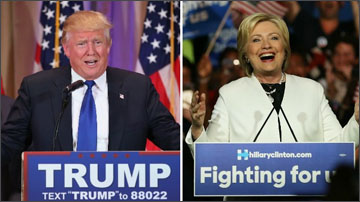 ► In today's Seattle Times — GOP fears voter backlash over Trump's nasty comments about women — A feud that escalated Thursday between Donald Trump and his chief Republican rival, Sen. Ted Cruz, over their wives set off a new wave of alarm among establishment Republicans, who fear the GOP front-runner would drive away female voters in a general-election fight with likely Democratic nominee Hillary Clinton.
► From The Hill — Trump faces daunting gender gap — A new CNN poll released Thursday, taken before the spat with rival Ted Cruz over his wife, found that 73 percent of registered female voters in the United States had an unfavorable view of Trump.
► From The Hill — Poll: 66 percent think presidential election process is broken — Only 3 in 10 Americans believe that the nation's process for electing a new president is functional, a record low, according to a new Gallup poll.
► In today's NY Times — Angry Arizona voters demand: Why such long lines at polling sites? — angry and baffled voters are still trying to make sense of how democracy is working in Maricopa County, the state's most populous, where officials cut the number of polling places by 70 percent to save money — to 60 from 200 in the last presidential election. That translated to a single polling place for every 108,000 residents in Phoenix, a majority-minority city.
---
LOCAL
► In today's Seattle Times — Long road ahead for new $50 billion Sound Transit plan — The tax request would be nearly $400 a year for an average household for the Sound Transit 3 package. Voters in King, Snohomish and Pierce counties could see the proposal on the November ballot.
► In today's (Everett) Herald — Transit plan would extend rail to Everett — in 2041 — Snohomish County's political leaders had mixed reactions Thursday when Sound Transit unveiled light-rail plans that would reach Everett via the industrial area around Paine Field, but not for another 25 years.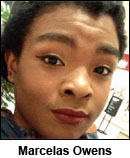 ► From The Nation — Now 17, the 'Obamacare Kid' comes out as transgender (by Pramila Jayapal) — Marcelas may not know it, but she's blazing trails for so many transgender people still searching for clarity — some of them young people like herself, some of them people of color, and most of them people she'll never get a chance to know.
► In today's Spokesman-Review — WSU regents may choose new president on Friday, but secrecy rankles faculty — The Board of Regents of Washington State University will publicly discuss the three top finalists to become president of the Pullman-based school and might make a decision at its next meeting.
---
SUPREME COURT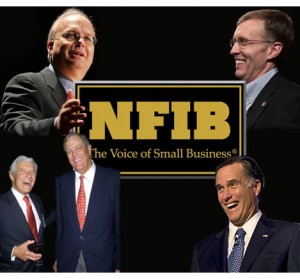 ► In today's NY Times — Business lobbying group steps into Supreme Court fight — Senator Mitch McConnell, in making his case against Judge Merrick B. Garland, has noted that Judge Garland is opposed by the National Federation of Independent Business and that the small-business lobbying group has never before inserted itself in a high-profile court fight. The 325,000-member group, known universally as the NFIB, has a new president, Juanita Duggan, and the Garland fight is providing an opportunity to showcase an aggressive posture for the lobbying organization and for her to establish herself.
From The Archives® at The Stand™ — "Small" NFIB gets big bucks from Republican funders (Sept. 27, 2012)
► From The Hill — Tea Party group threatens to 'primary' GOP senator over SCOTUS hearings — A Tea Party group is threatening to support a primary challenger against Sen. Jerry Moran (R-Kan.) after he said the Senate should hold a hearing for President Obama's Supreme Court nominee.
► From Politico — GOP court blockade gets frosty reception in conservative country
EDITOR'S NOTE — Will Washington state's Republicans who are supporting the GOP's Supreme Court blockade — like Rep. Cathy McMorris Rodgers (R-5th) — get a frosty reception from voters, too?
---
NATIONAL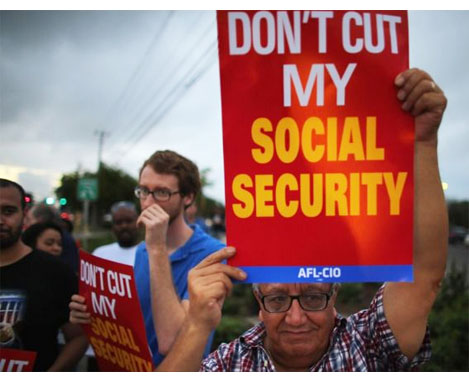 ► From Huffington Post — Why raising the Social Security retirement age could hit Latinos hardest — A new study showing that more than four in 10 older workers are employed in physically stressful occupations or work environments gives fresh ammunition to critics of raising the Social Security retirement age. The report also found that workers in those jobs are disproportionately Latino, lacking a college degree and earning a low income.
► From Reuters — UAW union membership rises 1.3 percent in 2015
► In today's NY Times — The racism at the heart of Flint's crisis (editorial) — An important new report makes clear the principal cause of the water crisis in Flint, Mich.: the state government's blatant disregard for the lives and health of poor and black residents of a distressed city… For years, poor and minority communities have suffered disproportionately from environmental degradation.
---
T.G.I.F.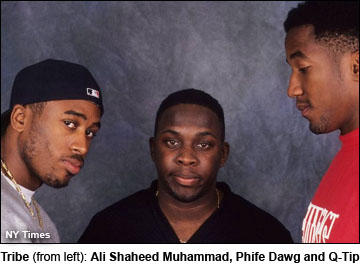 ► This week, we lost rapper Phife Dawg, "The Five Footer," at the too-young age of 45 after a longtime battle with diabetes. Phife (Malik Taylor) formed A Tribe Called Quest with his high school buddies from the Jamaica area of Queens. He shared MC duties with Q-Tip, a guy he first met when they were 2 years old. "I like the fact that we bounce off of each other like yin and yang, nice and smooth, you know?" Phife said.
In a must-read guest column in today's New York Times, Touré writes, "Tribe was vital in helping to spread the Afrocentrism movement to a new, more mainstream generation of listeners."
A Tribe Called Quest's classic Low End Theory is on the desert-island album shortlist of The Entire Staff of The Stand. Rolling Stone: "Buoyed by exuberant songs like 'Buggin' Out,' 'Check the Rhime' and 'Scenario,' Low End Theory's landmark fusion of hip-hop and jazz remains a benchmark for the genre, influencing countless rappers and producers and providing the blueprint for a strain of rap as indebted to Grover Washington, Jr. and Ron Carter as James Brown."
R.I.P. to a legend. You on point, Phife? "All the time, Tip."
---
The Stand posts links to Washington state and national news of interest every weekday morning by 10 a.m.
Short URL: https://www.thestand.org/?p=47958
Posted by
David Groves
on Mar 25 2016. Filed under
DAILY LINKS
. You can follow any responses to this entry through the
RSS 2.0
. Both comments and pings are currently closed.