Boeing may cut 10% of jobs, adjournment, honest Hillary…
Wednesday, March 30, 2016
---
BOEING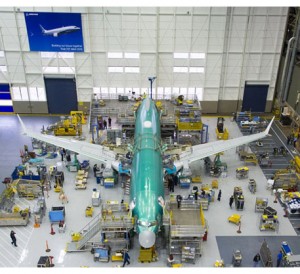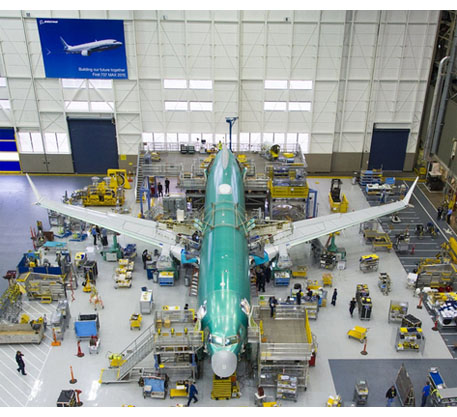 ► In today's Seattle Times — Boeing job cuts this year could reach 10 percent — Since Boeing Commercial Airplanes CEO Ray Conner announced a drive to cut the workforce six weeks ago, his team has taken steps expected to eliminate 4,000 jobs by June — and that may be only halfway towards the total cuts this year. An internal Boeing document reveals that at least one company unit is targeting a 10 percent workforce reduction overall. And people with knowledge of what's planned say that's roughly the percentage of jobs expected to be cut statewide. That would translate to as many as 8,000 jobs being eliminated… Many older, highly experienced blue-collar workers will be leaving the company as part of the cuts. A person familiar with the figures said more than 1,000 Machinists applied for the buyout when it was offered this month, though Boeing may reject some of those because they have skills that cannot be let go.
Jon Holden, District 751 president of the International Association of Machinists (IAM) union, expressed surprise when informed of the potential scale of the job cuts. He said the coming cuts highlight a lack of accountability for the $8.7 billion in aerospace tax breaks extended to Boeing in 2013 to make sure Boeing built the 777X here. Likewise, Ray Goforth, executive director of SPEEA is exasperated that "we're the only state that's not attaching accountability requirements" to corporate tax breaks. More than 9,000 Boeing jobs here have been eliminated since the fall of 2012, many of them through transfering engineering work to Boeing sites in other states.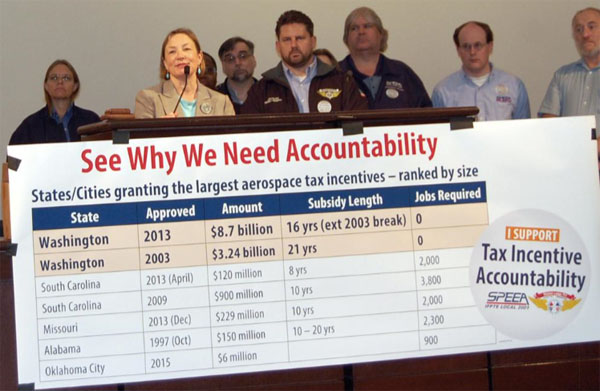 EDITOR'S NOTE — We wonder when The Seattle Times got its hands on this "internal Boeing document." The timing of this story — posted online within hours of the adjournment of the Legislature's overtime session — is suspicious. Lawmakers and voters, who were already angry about the previously announced job cuts, would have been furious to learn of this and might have pulled the Aerospace Tax Break Accountability legislation to the floor for a vote.
---
STATE GOVERNMENT

► In today's Olympian — Legislature adjourns with budget that increases spending by $191 million — State lawmakers adjourned late Tuesday after passing a 2016 supplemental budget, following 20 days in overtime struggling to reach an agreement. The compromise budget approved Tuesday leaves significant work for next year to fully fund Washington's public schools and fix how the state pays for teachers.
► In today's Seattle Times — More money for homeless, mental health in state budget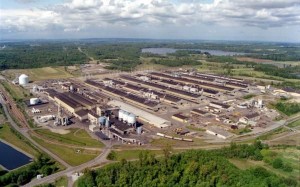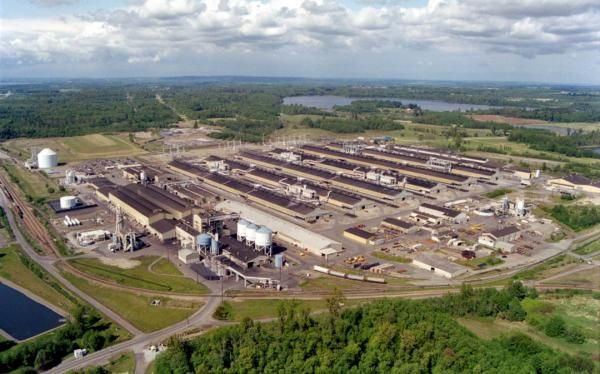 ► In today's Bellingham Herald — Intalco gets state funding that could keep Ferndale smelter open — The latest state budget could end up playing a role in keeping Intalco's aluminum smelter near Ferndale operating beyond June 30. Union workers were informed Tuesday that $3 million for the Intalco workforce training budget made it into the final state budget plan.
► In today's News Tribune — Legislature approves staffing boost at Western State Hospital — A state budget deal contains enough money to add 51 nurses at Western State Hospital, where thin staffing has factored into unsafe conditions.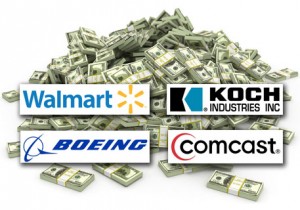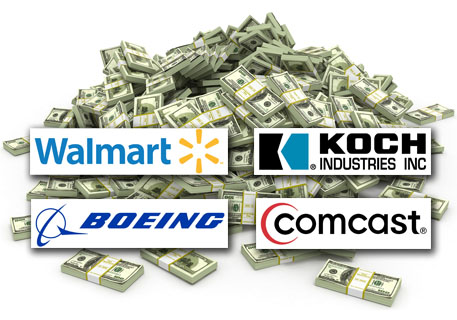 ► MUST-READ in today's NY Times — Taking on Citizens United (by FEC member Ellen Weintraub) — When the Supreme Court spoke of corporations being "associations of citizens" that have the right to participate in American elections, it can only have meant associations of American citizens who are allowed to contribute. But many American corporations have shareholders who are foreigners or government contractors. These corporations are not associations of citizens who are allowed to contribute… At the next public meeting of the Federal Election Commission, I will move to direct the commission's lawyers to provide us with options on how best to instruct corporate political spenders of their obligations under both Citizens United and statutory law. The American people deserve assurances from American corporations that they are not using the money of foreign shareholders to influence our elections…
States can also take action, since Citizens United and federal law barring foreign money apply with equal force at the state level. States can require entities accepting political contributions from corporations in state and local races to make sure that those corporations are indeed associations of American citizens — and enforce the ban on foreign political spending against those that are not.
---
LOCAL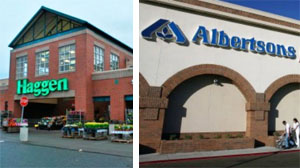 ► In today's Bellingham Herald — It's official: Judge OKs Haggen sale to Albertsons — A U.S. bankruptcy court in Delaware has approved the sale of the remaining 29 Haggen stores to Albertsons, essentially ending what's been a tumultuous 15 months for the Bellingham grocer… The UFCW announced its support for the proposed plan on March 25. The union represents the workers at the Haggen and Albertsons stores and said Albertsons would offer employment to all UFCW members within the Haggen stores. Workers also could keep their seniority, current wages, earned sick leave and vacation days.
► In today's News Tribune — VA audits find stressed, overworked staffs made scheduling mistakes — Schedulers at Department of Veterans Affairs clinics across Washington state were so stressed out by patient growth and low staffing two years ago that they took questionable short-cuts in booking medical appointments, according to a group of audits released this week.
► In the Yakima H-R — Kennewick councilman defends controversial online remarks about Latinos, Yakima — Kennewick Councilman Bob Parks issued an explanation and partial apology Tuesday for a personal Facebook post that insulted Yakima, Pasco and Latinos on Good Friday.
► From the IAM 751 blog — IAM 751 to endow Renton Tech College scholarships — Machinists Union District Lodge 751 announced today that it is establishing a $25,000 scholarship endowment at Renton Technical College to help students there prepare for careers in aerospace manufacturing.
---
RAISE UP WASHINGTON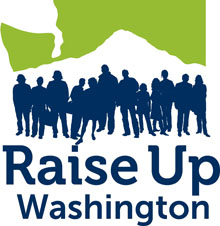 ► From the IAM 751 blog — Machinists will work to help Raise Up Washington — Machinists Union District Lodge 751 is joining the effort to raise Washington's minimum wage to $13.50 an hour. The union's District Council voted March 22 to endorse the Raise Up Washington campaign, which seeks to put an initiative on the November ballot that would raise the minimum wage statewide to $13.50 an hour by 2020. The initiative – I-1433 – would also establish a statewide standard for paid sick leave, which would allow workers to earn one hour of paid sick leave for every 40 hours worked.
"This is the kind of common-sense legislation that unions should be fighting for," said IAM 751 Legislative Director Larry Brown. "It would raise pay for hundreds of thousands of working people in our state, and would create a sick leave benefit that would lead to healthier families and communities."
---
CAMPAIGN 2016
► In today's Seattle Times — Sanders backers demand state party superdelegates ditch Clinton — Supporters of Bernie Sanders are aggressively demanding Washington's Democratic superdelegates line up with the state caucus results and abandon support for Hillary Clinton.
► In today's (Everett) Herald — Sanders backers urge state's superdelegates to support him — Democratic U.S. Reps. Rick Larsen and Suzan DelBene, both superdelegates who back Hillary Clinton, are getting hammered on their Facebook pages from those insisting they respect Bernie Sanders' landslide victory and voters' wishes.
► In today's Seattle Times — Democrats' caucuses aren't very democratic (by Danny Westneat) — The caucuses held here last weekend were described in media reports as "packed" and "bursting at the seams." But in reality, only 5.8 percent of the state's registered voters showed up. That means 94 percent of voters didn't. Can you call Bernie Sanders' landslide win a peoples' revolution with that few people?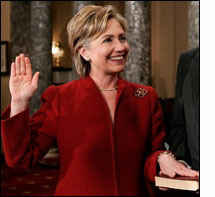 ► In the Guardian — This may shock you: Hillary Clinton is fundamentally honest (by Jill Abramson) — As an editor I've launched investigations into her business dealings, her fundraising, her foundation and her marriage. As a reporter my stories stretch back to Whitewater. I'm not a favorite in Hillaryland. That makes what I want to say next surprising. Hillary Clinton is fundamentally honest and trustworthy… (Although) the connection between money and action is often fuzzy, there are no instances I know of where Clinton was doing the bidding of a donor or benefactor… As for her statements on issues, Politifact, a Pulitzer prize-winning fact-checking organization, gives Clinton the best truth-telling record of any of the 2016 presidential candidates.
► In today's Washington Post — Clinton, Sanders respond to union questions ignored by GOP hopefuls — Ignoring a group of voters is no way to win their support. But ignoring is what the Republican presidential hopefuls have done to a federal union (IFPTE), and by extension to federal employees, by refusing to answer a campaign questionnaire.
► In today's Washington Post — All 3 GOP candidates back away from pledge to support eventual nominee — Mogul Donald Trump, Texas Sen. Ted Cruz and Ohio Gov. John Kasich were each given a chance during a CNN town hall in Milwaukee to definitively state they would support the nominee. All three declined to renew their pledge.
► From Yahoo News — Almost half of Trump's supporters say black people are violent and lazy — A survey found that 45% of Trump supporters believe the word "violent" describes black people in the United States either extremely well or very well.
---
TRANS-PACIFIC PARTNERSHIP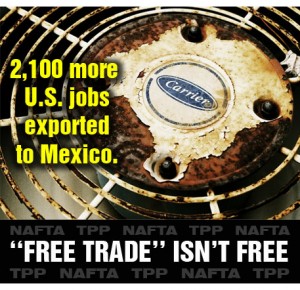 ► In today's NY Times — Simmering for decades, anger about trade boils over in '16 election — Anger about unbalanced trade has helped to fuel the rise of Donald Trump and the success of Sen. Bernie Sanders. The manifest anger also has pushed their rivals, Sen. Ted Cruz and Hillary Clinton to toughen their own trade rhetoric… Many Americans are just taking stock of the transformations wrought by global trade. In two dozen conversations with voters across the country, only two said they had heard of the proposed new trade deal, the Trans-Pacific Partnership. Instead, the concerns they expressed were about changes in their own lives and communities over the last couple of decades.
ALSO at The Stand — Murdering manufacturing 'strictly business' under NAFTA (by Leo Gerard, Feb. 24)
---
SUPREME COURT
► In today's NY Times — Democrats see split Supreme Court decision as a new tool to fill vacancy — The court's 4-to-4 tie on an important labor case gave Democrats a rare double win. Not only did they get to celebrate the union win made possible by the outcome, it also provided a high-profile opportunity to remind Americans that the stalemate over the vacancy will limit the court's ability to act.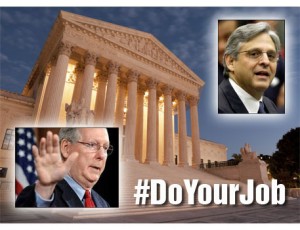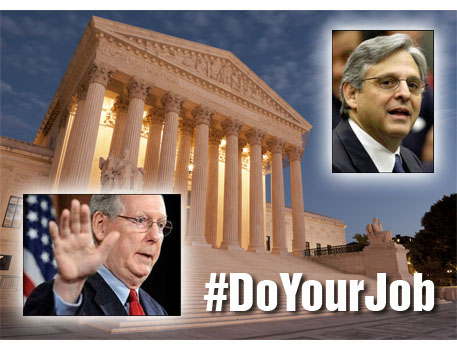 ► In today's NY Times — Unions win, but court is still hobbled (editorial) — After Justice Scalia's death, top Senate Republicans announced they would not consider any nominee from President Obama. The blockage, they say, is about "letting the people's voice be heard" in the presidential election. In the meantime, they claim, an eight-member court can get along just fine. That's not true. The Supreme Court is the nation's final arbiter of legal disputes… A fully staffed court is needed to resolve many more issues that could be headed for tie votes. This term alone, major cases involving abortion rights, religious freedom and women's access to contraceptives, voting rights and Obama's actions on immigration are all at risk… The nation's founders devised a government of checks and balances, not of obstruction and paralysis. Every day that Senate Republicans refuse to give Judge Garland the consideration he is due, they are embarrassing themselves and ignoring the voices of the people.
► From Politico — The Supreme Court: The nightmare scenario — The real threat that the current situation poses is that the stalemate isn't time-limited and it isn't stable. It could last a lot longer than the present election cycle, and if it does, the conflict over Justice Scalia's successor could escalate far beyond its current dimensions. This is because the Supreme Court's role in American government rests on a set of conventions for avoiding all-out political conflict — and once those conventions start to crumble, there's no way to tell how it will end.
---
NATIONAL
► In today's Chicago Tribune — Oreos and the American worker caught in the middle (by Richard Trumka and David Durkee) — As part of the relentless killing of American manufacturing, Nabisco plans to cut in half the workforce at its largest domestic bakery, in Chicago, and send some 600 jobs to Mexico, where pay is so low that the minimum wage is measured by the day, not the hour. The daily minimum is about $4. The company has already sent thousands of jobs offshore, by shuttering factories in Pittsburgh, Houston and Philadelphia.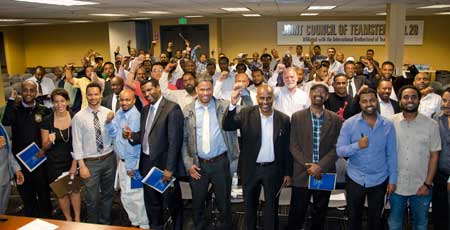 ► From Fusion — Economists say Uber drivers are not 'a new kind of worker' — New research from the Economic Policy Institute says the Uber employment structure isn't as novel as it seems. "Gig economy" companies like Uber argue that their workers aren't employees because they make their own hours and work independently, while workers of those companies say they are employees because they're required to follow strict sets of guidelines, such as accepting a minimum number of jobs per week. The researchers looked into both sides' claims and found that Uber workers look a lot like employees.
► From NPR — Labor Secretary calls workers' comp opt-out plans a 'pathway to poverty' — Perez confirmed a Labor Department investigation of an opt-out alternative to state-regulated workers' compensation that has saved employers millions of dollars but that he says is "undermining that basic bargain" for American workers.
► In today's LA Times — Who wins with a $15 minimum wage in California? — People who stand to benefit most from minimum wage hikes across California are low-income adults, most of them household breadwinners.
---
TODAY'S MUST-READ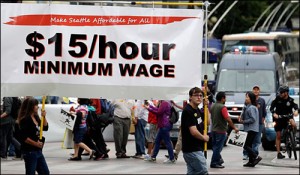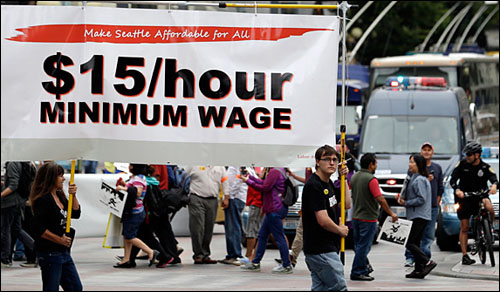 ► From The Atlantic — A major leap for the minimum wage — When it began a few years ago, the campaign for a $15 minimum hourly minimum wage seemed little more than a populist pipe dream. The target was more than twice a federal floor of $7.25 that hasn't been touched since 2009, and it easily swamped the most aggressive proposals from leading Democrats, which barely scraped double digits. That goal looks much different now, as two of the nation's largest states are poised to write $15 minimum wages into law within the span of a week. Both California and New York would phase in their increases over several years, but simply enshrining a path to $15 marks a rapid advance that has surprised liberal activists and economists alike.
ALSO at The Stand — California workers win 'tremendous victory' in fight for $15 (statement by WSLC President Jeff Johnson)
---
The Stand posts links to Washington state and national news of interest every weekday morning by 10 a.m.
WASHINGTON IS A UNION STATE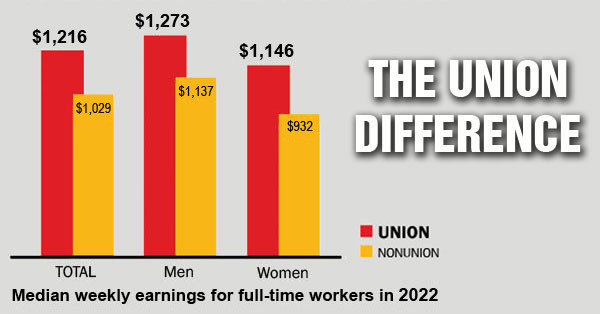 CHECK OUT THE UNION DIFFERENCE in Washington state: higher wages, affordable health and dental care, job and retirement security.
FIND OUT HOW TO JOIN TOGETHER with your co-workers to negotiate for better working conditions and respect on the job. Or go ahead and contact a union organizer today!