At White House event, Kilmer touts PLAs as 'win for everybody'
WASHINGTON, D.C. (April 12, 2016) — On Monday, U.S. Rep. Derek Kilmer (D-WA) joined U.S. Secretary of Labor Thomas E. Perez and Director of the White House Domestic Policy Council Celia Munoz at the White House with a local building trades leader Lee Newgent, members of Congress, and other officials for a meeting on growing opportunities for local workers that can make it easier to complete large, complex construction projects on time and under budget.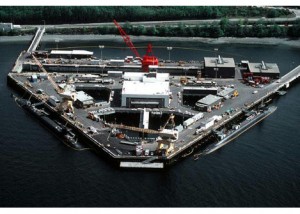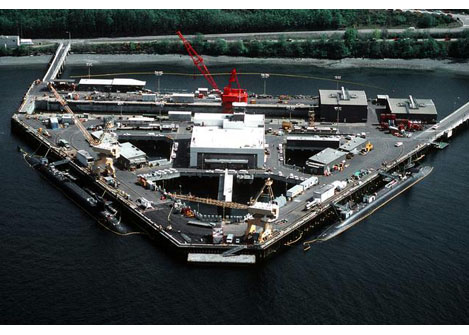 The discussion focused on the benefits of increasing the number of Project Labor Agreements (PLAs) to put more skilled local workers on federal construction projects. Kilmer highlighted the future Bangor Explosive Handling Wharf, now under construction in Kitsap County under a PLA, as an example of how the agreements can work.
PLAs have proven to be successful management tools that provide cost effective and timely completion of high-quality federal projects. In 2009, President Obama issued Executive Order 13502 to promote the use of PLAs in federal projects.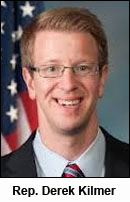 "I was honored to visit the White House and talk about some of the success we've seen with skilled workers at Naval Base Kitsap," said Kilmer. "Project labor agreements are a win for everybody. They are a win for workers who see more opportunities to receive a good wage. They're a win for taxpayers because projects are more likely to come in on time and under budget. And they're a win for the local community because job opportunities are available to local residents. I'm hopeful what we've seen happen in Kitsap can be a model to increase the use of this vital workforce tool."
"The EHW is a great example of what coming together really looks like by working with the Navy to produce a top quality project that is under budget and done in a timely manner," said Lee Newgent, Executive Secretary of the Washington State Building and Construction Trades Council. "Representative Kilmer understands that a project of this magnitude is one of the greatest economic investments to our local community."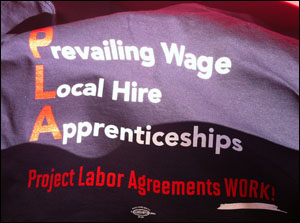 "Project Labor Agreements like the one implemented at Naval Base Kitsap have proven their value to American workers and their communities, said Secretary Tom Perez, Department of Labor. "PLAs are proving to be a great model for how to spend tax dollars efficiently, build the middle class and enhance our national security."
"The President signed an executive order in his first month in office encouraging agencies to use Project Labor Agreements in large federal construction projects because they're good for both taxpayers and workers," said Cecilia Muñoz, Director of the Domestic Policy Council. "Today's White House meeting reaffirmed that.  The Administration, along with labor, and the leading members of Congress who joined us today, will renew efforts to encourage agencies to utilize PLAs in federal projects."
Also participating at the meeting was Assistant Secretary of the Navy Steven R. Iselin.
In 2012, the Department of Defense announced that a PLA would be used to build a second explosives handling wharf at Naval Base Kitsap-Bangor. Since that time, hundreds of local construction trade workers from across the Kitsap and Olympic Peninsulas have been employed as a result of this agreement.
PLAs are used to negotiate a contract between project managers and labor unions before workers are hired for a job. The agreements establish quality worksite conditions and aim to ensure construction finishes on time. Typically, priority is given to local workers on federal projects when PLAs are utilized.
Secretary Perez joined Kilmer in Bremerton last November to tour Naval Base Kitsap-Bangor and meet with local labor leaders. Previously, Kilmer led a bipartisan letter to Secretary Perez calling on the White House to renew its efforts to increase the usage of PLAs through a task force the administration set up to maximize their use.
Short URL: https://www.thestand.org/?p=48228
Posted by
David Groves
on Apr 12 2016. Filed under
NATIONAL
. You can follow any responses to this entry through the
RSS 2.0
. Both comments and pings are currently closed.