Seattle Seawards, AFL-CIO rift, next town down, mind the pay gap…
Tuesday, May 17, 2016
---
LOCAL
► From Full Frontal with Samantha Bee — Meet the Seattle Seawards! — In a send up of the sexist response that the five female members of the Seattle city council got this month for being the five votes against the SoDo arena, TBS political comedy show Full Frontal with Samantha Bee broadcast a segment on — "those seaport loving ladies… the sweethearts of stevedores…the savers of shipping jobs…the Seattle Seawards…"
► In today's Yakima H-R — Settlement agreement clears way for farm workers to receive full damages in Lower Valley lawsuit — Farm workers on Friday reached a settlement agreement in a class action lawsuit against Lower Valley orchard owners, so all that remains now is to distribute the $1 million in damages among members of the class.
► In today's Seattle Times — Group trying to buy KPLU told to change how it collects donations — An attorney for Pacific Lutheran University has told a community group trying to raise money to buy Tacoma-based public radio station KPLU that the group must alter how it collects donations on the station's website and stop using the KPLU trademark and logo.
ALSO at The Stand — Help save KPLU, the state's only unionized NPR station
---
BOEING
► In the Chicago Tribune — Southwest pilots sue carrier to block flying of Boeing's Max — The pilots' union at Southwest Airlines asked a federal court to block the carrier from flying Boeing's newest 737 until the plane is negotiated into a new contract for the 8,300 aviators. The union also wants the court to order Southwest to stop "delaying and frustrating bargaining" and fulfill its legal duty to make every effort to reach a contract if the airline wants to fly the 737 Max when it's delivered next year.
---
AFL-CIO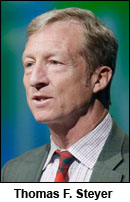 ► From The Hill — AFL-CIO rift opens over green mega-donor Tom Steyer — Seven unions in the AFL-CIO are demanding that the labor confederation cut ties with Tom Steyer, the environmental activist and megadonor funding a new super-PAC with the organized labor group. The letter, signed by Sean McGarvey, the president of the AFL-CIO's Building and Construction Trades Department, and the representatives of seven unions within the confederation, decried the AFL-CIO's pattern of working with outside groups that sometimes oppose projects that would create jobs. They accused the AFL-CIO of having "officially become infiltrated by financial and political interests that work in direct conflict to many of our members' — and yes, AFL-CIO dues paying members' lives."
► In today's NY Times — Rift between labor, environmentalists threatens Democratic turnout plan — Two of the Democratic Party's most loyal constituencies, labor and environmentalists, are clashing over an effort to raise tens of millions of dollars for an ambitious voter turnout operation aimed at defeating Donald J. Trump in the November election.
---
CAMPAIGN 2016
► From The Hill — Trump closing gap with Clinton, poll shows — The NBC News/SurveyMonkey online tracking poll found that Clinton holds a 3-point lead over the presumptive GOP nominee. Last week, the same poll had Clinton ahead by 5 points.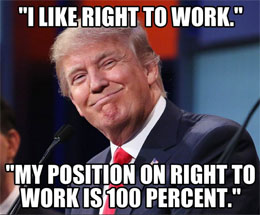 ► In the USA Today — America can't afford a Trump presidency (by Richard Trumka) — Donald Trump claims to give voice to our very real and very justified anger and frustration. His rhetoric taps into these emotions. But here's the catch: Trump's policies would make our lives measurably worse. Trump loves "right to work" legislation that would make it harder for workers to speak up on the job… Trump boasts that he would make America great again, but in reality he would double down on four decades of broken economic rules. He decries unfair trade, yet he claims that outsourcing creates jobs in the long run… From his horrible treatment of workers as a businessman to his catastrophic ideas as a candidate, we will be shining a light on the real Trump record from now until November.
► In today's Washington Post — The rank nihilism driving the GOP's acceptance of Trump (editorial) — Rudimentary adherence to the truth and respect for openness matter. RNC Chairman Reince Priebus and his confederates in amorality dismiss or excuse Trump's mockery of these precious political values because they believe politics matters more than principle. Trump's campaign will end, one way or another, in November. The disgrace of the Republicans who have supported him will not.
EDITOR'S NOTE — Same goes for Republicans in Washington who are supporting Trump.
► In today's L.A. Times — A Trump presidency would threaten programs like Social Security. Here's how we know. — Among Trump's top advisors are two men who have campaigned for years in favor of privatizing or otherwise cutting Social Security, Medicare, Medicaid and disability benefits. They've often done so while showing a lack of understanding about these programs or the consequences of their proposals.
EDITOR'S NOTE — As Richard Trumka writes above, Trump talks a good game on trade policy, but has personally made himself rich by outsourcing jobs overseas. Here's what happens when people like Donald Trump make that "business decision"…
---
TODAY'S MUST-READ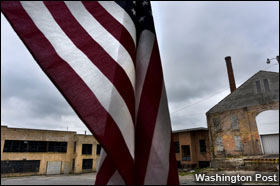 ► In the Washington Post — From belief to outrage: The decline of the middle class reaches the next American town — Chris Setser worked a 12-hour graveyard shift while his children slept, cleaned the house while they were at school and then went outside to wait for the bus bringing them home. He stood on the porch as he often did and surveyed the life he had built. The lawn was trimmed. The stairs were swept. The weekly family schedule was printed on a chalkboard. A sign near the door read, "A Stable Home Is A Happy Home." It has been two months since Setser and 800 others in Huntington, Ind., were told their manufacturing jobs would soon be outsourced to Mexico, but so far nothing about his routine had changed. He was still making $17 an hour on the third-shift line at United Technologies. The first layoffs wouldn't take place for a year, maybe more. "We'll be fine because we've always been fine," Setser had said again and again, to his fiancee, his four children, and most of all to himself, but he was beginning to wonder if the loss of something more foundational in Huntington was underway.
All around him an ideological crisis was spreading across Middle America as it continued its long fall into dependency: median wages down across the country, average income down, total wealth down in the past decade by 28 percent. For the first time ever, the vaunted middle class was not the country's base but a disenfranchised minority, down from 61 percent of the population in the 1970s to just 49 percent as of last year. As a result of that decline, confusion was turning into fear. Fear was giving way to resentment. Resentment was hardening into a sense of outrage that was unhinging the country's politics and upending a presidential election.
---
ALSO at The Stand — Murdering manufacturing 'strictly business' under NAFTA (by Leo W. Gerard)
---
SUPREME COURT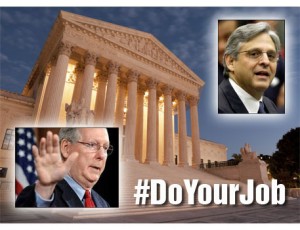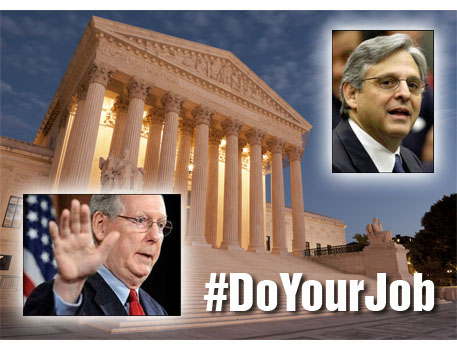 ► In today's NY Times — The crippled Supreme Court (editorial) — Every day that passes without a ninth justice undermines the Supreme Court's ability to function, and leaves millions of Americans waiting for justice or clarity as major legal questions are unresolved. The eight justices have again declined to rule on a major legal issue. Instead, the court sent the lawsuits back to the lower federal courts, with instructions to try to craft a compromise that would be acceptable to everyone… The court's job is not to propose complicated compromises for individual litigants; it is to provide the final word in interpreting the Constitution and the nation's laws. Despite what Senate Republicans may say about the lack of harm in the delay in filling the vacancy, the court cannot do its job without a full bench.
---
HEALTH CARE

► From AP — Health insurance companies seek double-digit rate hikes in Washington — Health insurance companies that sell individual policies in Washington want to increase their rates by an average of 13.5 percent in 2017, the state insurance commissioner's office said Monday. Those rate requests announced Monday are under review by the office, which has historically set final rates below the company requests.
► From The Hill — Uninsured rate hits record low under ACA — Only 9.1 percent were uninsured in 2015, down from 14.4 percent in 2013.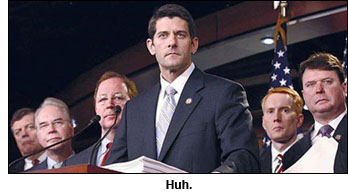 ► In today's NY Times — House challenge to ACA could raise premiums, administration says — House Republicans' victory in federal court last week, if upheld on appeal, would block the administration from reimbursing insurers for discounts to low-income people.
---
FEDERAL GOVERNMENT

► In today's USA Today — Rule to make more workers eligible for overtime — Millions of additional Americans are expected to become eligible for overtime pay under a new rule expected to be released by the Labor Department as early as this week.
► From The Hill — House begins work on spending bills despite budget impasse — House Republicans are plowing ahead with their first spending bill of the year despite the lack of a budget resolution to guide them.
---
NATIONAL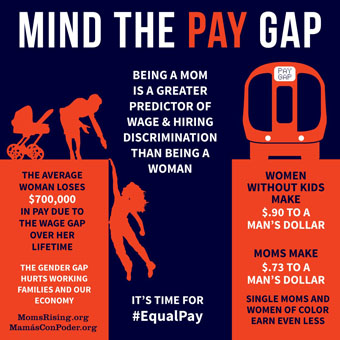 ► From the Public News Service — Day symbolizes pay gap between Moms and Dads — Just a week and a day after Mothers' Day, comes Mothers' Equal Pay Day, a date that marks how far into 2016 a mom typically has to work to make up for last year's difference in income between moms and dads. The observance on Monday was based on a National Women's Law Center study that shows mothers make 73 cents for every dollar fathers make.
TAKE A STAND — The Paycheck Fairness Act would help end wage discrimination by closing loopholes in the Equal Pay Act. It would make it harder for employers to pay women less for the same work, prohibit retaliation against employees who talk about their pay, and require that employers who break the law fairly compensate the women they've discriminated against. Click here to send a message to Congress, urging them to co-sponsor, support, and pass the Paycheck Fairness Act now!
► From TPM — Wisconsin lawmakers who cheered impact of Voter ID law revealed in court — The former staffer to a Wisconsin state Republican senator who went public last month with accusations that the state's voter ID law was passed by GOPers looking for a political advantage elaborated on the claims in federal court Monday and identified the previously unnamed legislators he said were gleeful over the law.
► From PRI — Workers may unionize — but not farmworkers. A lawsuit in New York seeks to change that. — After 15 years of grassroots organizing by farmworkers and labor advocates in New York, the right to collective bargaining may be on the horizon for the state's approximately 60,000 farmworkers. The New York Civil Liberties Union filed a lawsuit last week against the state and the governor. The advocacy group says denying farmworkers these protections violates the state constitution.
► In today's NY Times — Hiring hurdle: Finding workers who can pass a drug test — All over the country, employers say they see a disturbing downside of tighter labor markets as they try to rebuild from the worst recession since the Depression: They are struggling to find workers who can pass a pre-employment drug test.
---
The Stand posts links to Washington state and national news of interest every weekday morning by 10 a.m.
Short URL: https://www.thestand.org/?p=49139
Posted by
David Groves
on May 17 2016. Filed under
DAILY LINKS
. You can follow any responses to this entry through the
RSS 2.0
. Both comments and pings are currently closed.