Nurses' contracts, jet bubbles, strikes (and unions) work…
Wednesday, June 1, 2016
---
LOCAL
► In today's Columbian — 313 PeaceHealth workers voting on joining union — Local health care workers say they're showing symptoms of poor benefits and a low staff count, and some believe a union is the best prescription. Today and Thursday, 313 licensed technical professionals at PeaceHealth Southwest Medical Center will decide whether to unionize under the umbrella of the AFT and its Oregon Federation of Nurses & Health Professionals affiliate.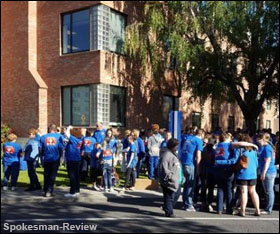 ► In today's Spokesman-Review — Nurses gather outside Sacred Heart as hospital contract negotiations continue — About 200 Providence Sacred Heart Medical Center registered nurses (WSNA) and their supporters gathered outside the hospital Tuesday morning to show solidarity in the midst of union contract negotiations. Nurses said the biggest unresolved issues are staffing levels, working conditions and pay.
► In the Skagit Valley Herald — Union voices concerns over contract talks with Skagit Regional Health — Skagit Regional Health employees (YFCW 21) voiced frustration Friday over a lack of a wage scale and high employee turnover during a Skagit Valley Hospital board meeting and asked management to show more urgency during contract negotiations between its union and Skagit Regional Health.
► In the (Longview) Daily News — A more detailed look at Millennium's job numbers — There would be 112 jobs in the initial phases. That would rise to 135 jobs at full-build out in 2028 with an annual payroll of $16 million: 25 staff workers, 30 waterfront staff and 80 terminal upland staff, in addition to the 35 employees currently employed at the site. Nearly all of the coal terminal jobs would be either associated dockworkers' jobs with the ILWU or other unions, the company said.
► In today's Olympian — Tumwater School Board to consider teachers contract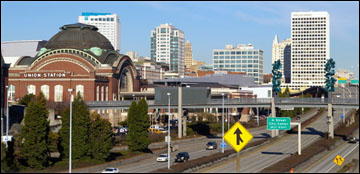 ► In the News Tribune — Need more proof of Tacoma's housing crunch? Look no further (by Matt Driscoll) — In Tacoma, using rents in the 50th percentile, the report found that it takes a wage of $14.27 an hour, or just under $30,000 a year, to afford a studio apartment. For a one-bedroom, you need $16.79 an hour, or just under $35,000 a year. For a two-bedroom, it's $21.65 an hour, or just over $45,000 a year.
► In the WSJ — Behind Expedia's headquarters move — Expedia plans to spend hundreds of millions of dollars in the coming years to build a new headquarters in Seattle, just across the lake from its longtime home in nearby Bellevue. The company wants a Seattle address, a hot commodity these days as younger workers flock to the city's center.
---
BOEING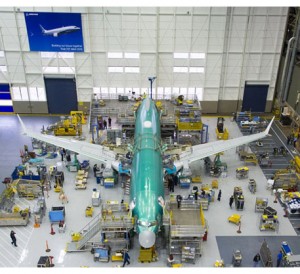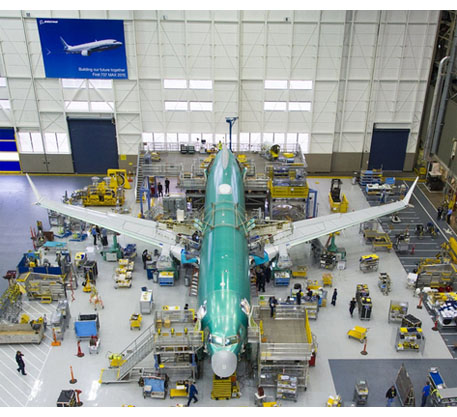 ► In the WSJ — That slow hissing sound? The jet bubble (by Holman W. Jenkins, Jr.) — What happened to the jet bubble we wrote about between 2010 and 2013? It popped… Jet bubbles don't pop the way dot-com or telecom bubbles do. If the plane makers never booked another order, they would still work eight years or more to meet those already penciled in. But the risk remains. Both Boeing and Airbus have the potential to blow themselves up by guessing wrong on future deliveries and trying to build too many planes too fast, creating the kind of production snafu that almost undid Boeing in the 1990s.
---
STATE GOVERNMENT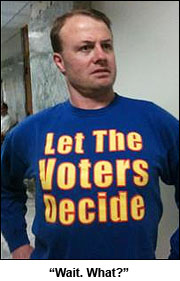 ► In today's Spokesman-Review — Death of I-1366 is a relief (editorial) — Supporters of supermajorities say the requirement just forces tax raisers to make a more compelling argument. But the same is true for legislators trying to amend the Constitution, and they don't seem to think their argument is the problem. Supermajorities on taxation sound good until you realize what must be surrendered. Had the court ruled otherwise, we would've faced that budgetary catastrophe.
► From AP — Washington auditor to face another fraud trial — Federal prosecutors said Tuesday they will retry the elected state auditor on charges he pocketed millions of dollars in needless fees while running a real estate services business a decade ago, after his five-week fraud trial ended in April with a hung jury.
► In the PSBJ — Washington to be first state with online retirement plan marketplace for individuals (subscription required) — Beginning July 1, more than 1 million workers in Washington state will be able to establish their own retirement plan.
---
2016 ELECTIONS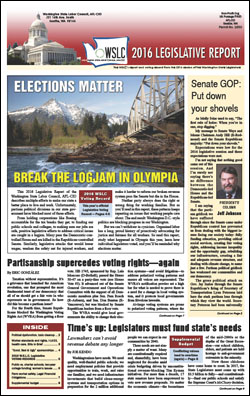 ► In the Seattle Times — Handful of races could flip political control of Legislature — If Republicans hold the Senate and take control of the House, they could have free rein to craft budgets and other policy and force Democratic Gov. Jay Inslee — if he is re-elected — to lean heavily on his veto pen. House Democrats have seen their large majority whittled away over the years, and they now hold a thin 50-to-48 majority. In the Senate, Republicans hold power by a similarly slim 26-23 edge.
ALSO at The Stand — WSLC 2016 Legislative Report shows why elections matter
► In today's Seattle Times — State GOP losing ground in some unlikely places (by Danny Westneat) — In last week's presidential primary, more voters identified as Democrats than Republicans in some surprising places — like the Eastside's Gold Coast towns of Medina and Yarrow Point. If the GOP isn't playing in Yarrow Point anymore, can it have any prayer statewide?
► In the Skagit Valley Herald — More people seeking citizenship as election stokes immigration debate — This year, tens of thousands of foreign-born residents in the U.S. are seeking or are expected to seek naturalization, the process where they attain U.S. citizenship by fulfilling requirements set by Congress. U.S. immigration officials say more people have begun seeking citizenship across the country at a time when immigration has become a hot topic in American politics and the current presidential campaign.
► From The Hill — Five undisputed facts about Clinton's emails (by Lanny Davis) — 1) The former secretary of State did nothing illegal by having a private email system. 2) Clinton was not trying to hide her use of her own private email address. 3) No email received or sent by Clinton was labeled at any level of classification. 4) There is no evidence that Clinton's private server was ever successfully hacked. 5) There was ample precedent for the use of private emails for official and private business, from Colin Powell to senior aides for Condoleezza Rice.
► From The Hill — McConnell: Trump should release his tax returns — "For the last 30 or 40 years, every candidate for president has released their tax returns, and I think Donald Trump should as well," the Republican Senate Majority Leader said.
ALSO at The Stand — Tax-free Trump: 'It's none of your business' (by Leo W. Gerard)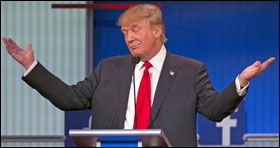 ► In today's NY Times — Former Trump University workers call the school a 'lie' and a 'scheme' in testimony — In blunt testimony revealed on Tuesday, former managers of Trump University, the for-profit school started by Donald J. Trump, portray it as an unscrupulous business that relied on high-pressure sales tactics, employed unqualified instructors, made deceptive claims and exploited vulnerable students willing to pay tens of thousands for Mr. Trump's insights.
► From Reuters — Thousands of U.S. voters in limbo after Kansas Republicans toughen election law — More than 36,000 Kansas residents are in voting limbo since early 2013 under a state law that raises a new and higher barrier to voting in the United States: proof of citizenship.
---
FEDERAL GOVERNMENT
► From The Hill — Spending clash looms for GOP — The two top Republicans in Congress are pursuing strikingly different strategies on spending bills this year, setting up a possible collision when funding for the government is scheduled to expire just weeks before the presidential election.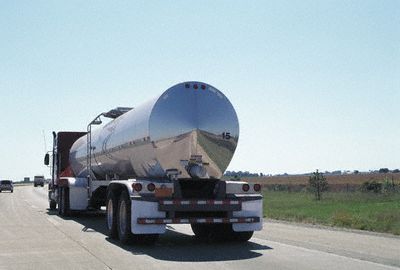 ► From The Hill — Truckers clash with regulators — Truck drivers are battling with the Obama administration over a long-delayed proposal related to drug and alcohol testing. The Transportation Department is moving to establish a national database that would list truck drivers who have failed drug and alcohol tests. It would also list drivers who have refused to take them.
---
NATIONAL
► From AFL-CIO Now — Big gains for striking Verizon workers in new agreement — After 45 days of the largest strike in recent history, Verizon will add 1,300 new East Coast call center jobs and reverse several other outsourcing initiatives. The four-year proposed agreement provides 10.9% in raises, a $1,250 signing bonus in the Mid-Atlantic and a $1,000 signing bonus plus a $250 health care reimbursement account in the Northeast, $2,800 minimum in profit sharing, pension increases, and a first contract for Verizon Wireless retail store employees in Brooklyn, N.Y., and Everett, Mass.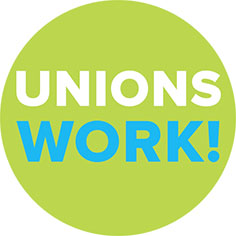 ► From Gawker — Strikes still work — Unionized Verizon workers — the sort of skilled but blue collar jobs that are accessible to people even without expensive college educations — have just ended their strike of more than six weeks. Here are a few of the things they secured in their new contract:
Profit sharing
The protection of pensions
Double-digit raises over four years
Here are a few things that the vast majority of working Americans will never see in their comparable but non-unionized jobs:
Profit sharing
The protection of pensions (or any pensions at all)
Double-digit raises
EDITOR'S NOTE — A Union can work for YOU, too! Find out how.
► In today's WSJ — States, cities clash on pay and benefit rules — So far this year, half a dozen Republican-dominated state legislatures — including in Alabama, Arizona and North Carolina — have passed so-called pre-emption bills that ban Democratic-leaning cities from raising wages and mandating benefits such as sick leave above state or federal minimums. A half-dozen similar measures are pending in statehouses nationwide with more expected later this year.
► And, as much as it pains us to report this, from AP — AFL-CIO files friend of court brief in Tom Brady's Deflategate appeal — The labor federation said the three-judge panel of the 2nd Circuit that reinstated Brady's four-game suspension erred in granting NFL commissioner Roger Goodell the "highly deferential" status afforded a neutral arbitrator.
---
TODAY'S MUST-READ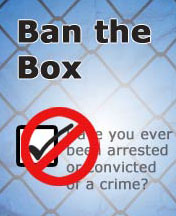 ► From The Atlantic — Paying (and paying and paying) a debt to society — A conviction makes it hard to get a job: The Justice Department estimates that 60 to 75 percent of former inmates fail to find work within the first year of being released… There are 70 million Americans with criminal records — roughly the same number as bachelor's degrees — and various parts of the government have proposed ways to make them more likely to be employed. In 2012, the Equal Employment Opportunity Commission made a point of reaffirming its ruling that it is illegal to disqualify an applicant if the crime for which he or she was convicted is not related to the potential job. And last month, President Obama signed a memorandum that would "ban the box" following a now-ongoing comments period. This would mean federal jobs wouldn't include a checkbox that convicted felons are required to tick. A number of state and local governments have passed laws banning the box in recent years, in order to discourage public and private employers from preemptively winnowing out applicants with criminal histories. While some criminal-justice reformers have applauded these measures, many argue they don't go far enough.
---
The Stand posts links to Washington state and national news of interest every weekday morning by 10 a.m.
WASHINGTON IS A UNION STATE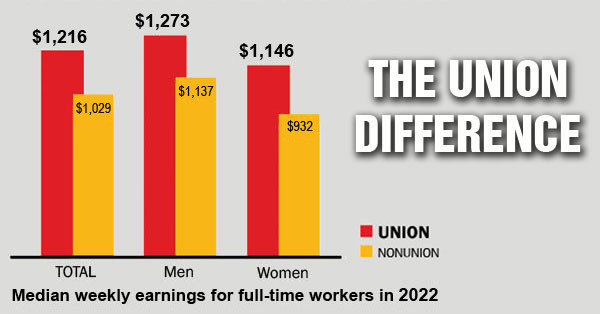 CHECK OUT THE UNION DIFFERENCE in Washington state: higher wages, affordable health and dental care, job and retirement security.
FIND OUT HOW TO JOIN TOGETHER with your co-workers to negotiate for better working conditions and respect on the job. Or go ahead and contact a union organizer today!