Boeing 'softness,' tax-free Trump, Why Worry…
Friday, August 12, 2016
---
BOEING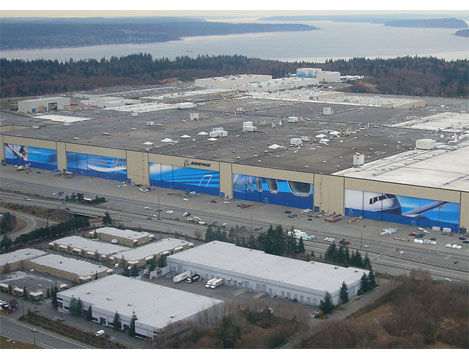 ► In the Seattle Times — Boeing admits 'softness' in widebody orders, weighs Everett slowdown — Boeing will decide in the next couple of months whether to further cut back planned production of its large 777 jet and may also cancel a planned production increase for the 787 Dreamliner. Coming on the heels of last month's signal that Boeing could shutter the 747 jumbo-jet assembly line, the latest wavering on production means Boeing's Everett plant could lose substantial work that would trigger significant job cuts.
► In today's Seattle Times — Back to the future: a new Boeing recession? (by Jon Talton) — Despite being a much more economically diverse region with technopolis and major world headquarters, this is still Jet City. Boeing is the largest private-sector employer in the state. It remains a bastion of family-wage union jobs. And don't think big reductions in employment would only affect Everett — workers at the massive assembly plant there and nearby aerospace companies live throughout the region.
---
LOCAL
► In today's Peninsula Daily News — Nippon paper mill, cogeneration plant in Port Angeles for sale — The Nippon Paper Industries USA plant and the company's newly built biomass cogeneration plant west of downtown Port Angeles are being marketed for sale. There is no sign the mill, which employed 160 as of June 2015, would be closed, said City Manager Dan McKeen.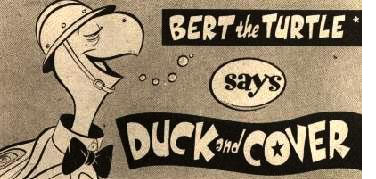 ► In today's Tri-City Herald — Hanford workers take cover after burial ground incident — Workers at the Hanford Burial Ground were briefly ordered to take cover Wednesday morning, after a drum possibly containing radioactive waste began smoking after reacting with oxygen at the 618-10 area.
► From KPLU — It's official — KPLU has new call letters: KNKX — Friends of 88.5 FM, a nonprofit community organization formed to preserve local National Public Radio affiliate KPLU, announced new call letters today. The new community-owned station will be called KNKX, which stands for "Connects."
---
STATE ELECTIONS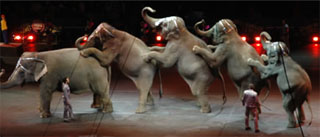 ► From KUOW — 18 years out of power, Washington GOP hopes to win control of Legislature — It's been 18 years since Republicans last controlled both chambers of the Washington legislature. They're hoping 2016 is the year they can reclaim the majority. But that will require holding on to their narrow grip on the state Senate and flipping the Washington House — something Democrats are determined not to let happen.
EDITOR'S NOTE — Here are a few of the Republican bills from this year that would have a chance if they gain control: privatizing workers' compensation (an idea overwhelmingly rejected by voters — in every county — just a few years back), blocking local wage and employment standards (which would cut the higher minimum wages approved in SeaTac, Seattle, Tacoma and elsewhere) and of course, making Washington a so-called "right-to-work" state that bans employers and unions from including union-security provisions in contracts.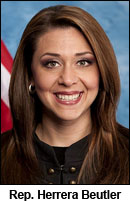 ► In today's (Longview) Daily News — Challenger Moeller calls on Herrera Beutler to get 'off the fence' about Trump — State Rep. Jim Moeller said he will be challenging what he considers the incumbent's lack of leadership — from missed votes to skirting the fence on her party's presidential nominee. Herrera Beutler on Trump: "At this point he hasn't earned my vote. I'm hoping that he does. I think the time is running out."
EDITOR'S NOTE — So she's still rooting for a racist, misogynistic, truth-challenged xenophobe to earn her vote?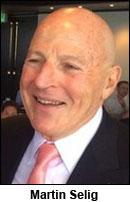 ► From The Stranger — Meet Seattle's #1 billionaire Trump fan: Martin Selig — Billionaire real estate developer Martin Selig is proudly hosting a Trump fundraiser at a still-secret location on August 30. So who the hell is this guy? Selig arrived in Seattle in 1940 with his penniless parents, who escaped Nazi Germany. Could anyone have predicted that Selig, who has lived out the American dream, would today, 76 years after his parents' arrival as immigrants, be supporting an immigrant-bashing xenophobe like Trump?
► In today's News Tribune — Bring ballots behind bars in Pierce County (editorial) — Inmates at the Pierce County Jail have the right not to remain silent when it comes to exercising their right to vote, but few may know it. For last week's primary election, the 1,200-plus inmates residing in the county jail had no access to voter registration or ballots. These frustrated potential voters are locked up, but that doesn't mean they should be locked out of the system.
---
NATIONAL ELECTIONS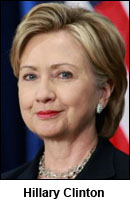 ► In the WSJ — Hillary Clinton lays out economic plan, while criticizing Donald Trump's — Her speech Thursday offered little new policy but provided one of her more pointed critiques of American trade policy. She flatly stated she would oppose the Trans-Pacific Partnership, a 12-nation trade pact that is a top priority of President Barack Obama. "I oppose it now. I'll oppose it after the election, and I'll oppose it as president," said the former secretary of state.
► In today's NY Times — Hillary Clinton's plan for a fair economy (editorial) — While not comprehensive, the proposals are realistic, incremental and far better than Donald Trump's vague plan.
► In today's NY Times — The millions of Americans Donald Trump and Hillary Clinton barely mention: The poor — While their platforms are markedly different in details and emphasis, the candidates have this in common: Both promise to help Americans find jobs; neither has said much about helping people while they are not working.
► From Time — Donald Trump's business past at odds with rhetoric on trade — Trump has long sent most of his businesses overseas, from clothing apparel to hotel construction parts and all the various products he has branded.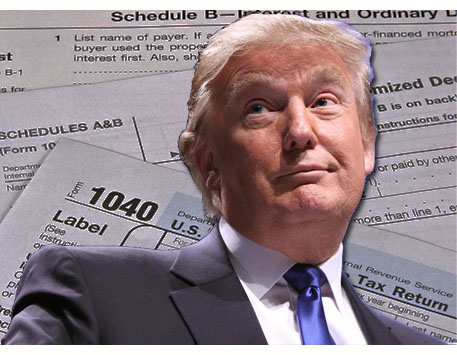 ► In today's NY Times — How much does Donald Trump pay in taxes? It could be zero. — Mitt Romney was excoriated during the 2012 presidential campaign for paying $4.9 million in federal income tax, or an average of just 14 percent of his adjusted gross income, in the two years for which he released returns.  No one should be surprised, though, if Donald Trump has paid far less — perhaps even zero federal income tax in some years. Indeed, that's the expectation of numerous real estate and tax professionals I've interviewed in recent weeks.
ALSO at The Stand — Tax-free Trump says his returns are 'none of your business' (by Leo W. Gerard)
► From The Hill — Trump: Calling Obama ISIS founder was 'sarcasm'
---
FEDERAL GOVERNMENT
► In the Chicago Tribune — TPP more likely to harm than help American workers (by U.S. Rep. Dan Lipinski) — I support fair trade and developing new trade agreements, but they must benefit America's middle class, raise wages and safeguard the consumer and environmental protections that we rely on. America should go back to the drawing board on the TPP and get this right.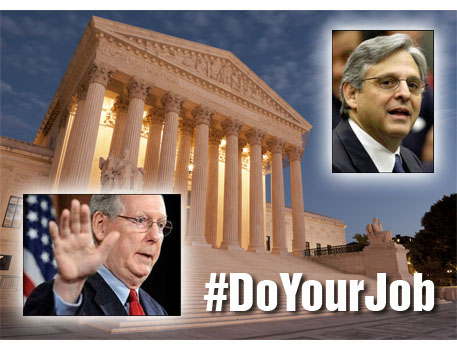 ► From Politico — Harry Reid won't rule out hardball tactics in Merrick Garland fight — Reid is still weighing his options, and on Thursday the Senate minority leader wouldn't rule out a move to force a discharge vote. While that procedural maneuver would not technically confirm Garland, it would serve instead as a proxy vote that would put GOP senators on the record as either supporting or not supporting his ascendance to the Supreme Court.
► From Politico — McConnell: I may not be majority leader next year — Mitch McConnell may not be leading the Senate majority next Congress, the Kentucky Republican acknowledges, hinting of the down-ballot effect Republican presidential nominee Donald Trump could have on Senate races.
EDITOR NOTE — Here's hoping.
---
NATIONAL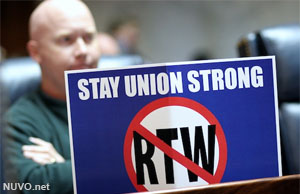 ► In today's Charleston (WV) Gazette-Mail — WV Supreme Court likely to take up right-to-work — A preliminary injunction Wednesday blocking enforcement of the West Virginia's new right-to-work law drew exuberance or disappointment from those with differing views on the legislation — but agreement from both sides that the issue will ultimately end up before the state Supreme Court.
► From MMAfighting.com — With support of major sports names, new group forms to get UFC fighters unionized — The Professional Fighters Association (PFA) has been established with a goal to get collective bargaining for UFC athletes. The PFA has also received the support of the MLBPA, NFLPA, NHLPA, NBAPA and MLSPU.
► From The American Prospect — Gender wage gap raises the stakes for the American economy — A new study connects declining female employment and the persistent gender pay gap with a lack of workplace protections for women and families.
---
TODAY'S MUST-READ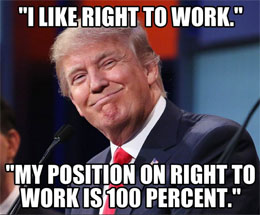 ► In the Washington Post — This election could decide the fate of American labor — and that's the problem (by Joseph A. McCartin) — How the battle between Donald Trump and organized labor will unfold remains uncertain, but the battle for working-class white votes promises to be furious. That fury will owe much to a peculiarly American phenomenon: In no other advanced democracy are workers' rights to organize and bargain collectively more subject to the vicissitudes of elections than in the United States. Many countries recognize union rights in their constitutions. But here, the right to collectively bargain has always been embattled… The tenuousness of workers' union rights and the erosion of strike leverage pushed unions deeper into politics, furthering the partisan polarization of labor policy with each election.
---
T.G.I.F.
► Happy 67th birthday to Mark Knopfler, the former Dire Straits frontman, accomplished solo artist, and one of the all-time great rock guitarists. Here he is singing an absolutely beautiful song with a poignant message, a song that for many years served as the go-to lullaby for the young children of The Entire Staff of The Stand. Enjoy!
---
The Stand posts links to Washington state and national news of interest every weekday morning by 10 a.m.
Short URL: https://www.thestand.org/?p=51275
Posted by
David Groves
on Aug 12 2016. Filed under
DAILY LINKS
. You can follow any responses to this entry through the
RSS 2.0
. Both comments and pings are currently closed.