Adjuncts count, Inslee's COLA challenge, #BuildABridge…
Monday, September 12, 2016
---
LOCAL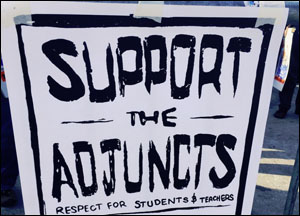 ► In the Seattle Times — With votes finally counted, Seattle U adjuncts approve union — Seattle University adjunct professors will form a union after the university blocked their efforts for more than two years. Faculty votes, which had been impounded since 2014, were counted on Friday… Nontenured faculty at Saint Martin's University, in Lacey, voted to unionize in June, but the university has asked for a delay, on the same religious grounds claimed by Seattle U.
ALSO at The Stand — Two years later, Seattle U adjuncts vote: Union YES!
► From The Stranger — Seattle University adjunct faculty finally form a union — SEIU 925 said the faculty had joined a movement around "winning better pay, improved working conditions, professional recognition and support from their employers."
► A related story in today's NY Times — Unions knocking on the academy's doors (by Teresa Tritch) –Will private universities keep fighting despite the recent National Labor Relations Board ruling on graduate assistants?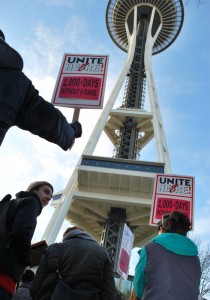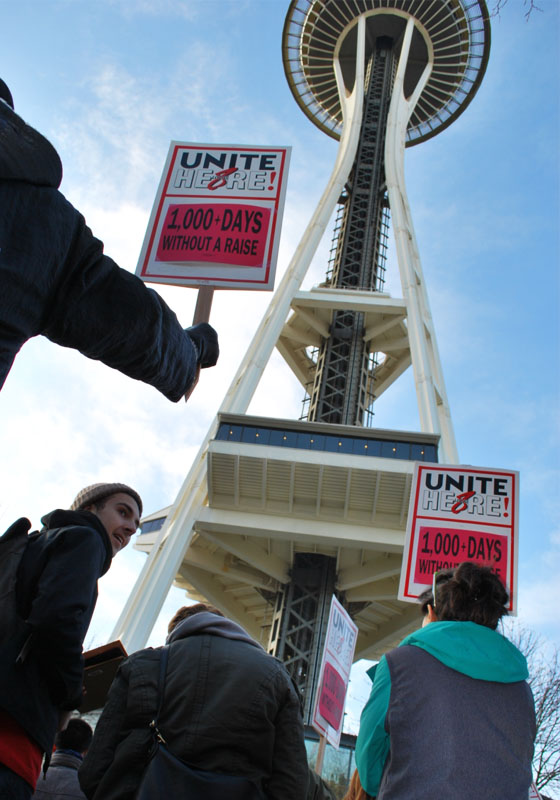 ► From Labor Notes — At the profitable Space Needle, workers keep pushing for a contract — The Space Needle, Seattle's iconic landmark and tourist destination, is also home to Washington state's highest-grossing restaurant. Yet the workers there have been without a union contract since management unilaterally terminated theirs in 2012 — committing five violations of federal labor law, the NLRB later found. Though it's located in a city park, the Space Needle is privately owned. Its owners have fought tooth and nail to deny hard-earned wages to the 250 UNITE HERE Local 8 members who work as its greeters, elevator operators, reservationists, purchasing employees, food and beverage workers, and valets. Last year, with the backing of community members, elected officials, and workers of diverse occupations, Space Needle workers forced management to give them raises and back pay. This Labor Day, 60 people rallied to support them.
► In the Tri-City Herald — Saving money not reason for moving Hanford employees, DOE says — Moving about 350 Department of Energy and subcontractor employees out of the Richland Federal Building to space being vacated by other Hanford employees is not intended to save federal dollars, DOE officials say. It's about improving communications among workers at two Hanford agencies.
---
STATE GOVERNMENT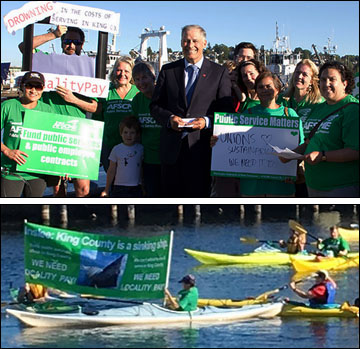 ► From WFSE — Seattle members take Locality Pay to the governor — Members of the Washington Federation of State Employees, AFSCME Council 28 rallied — and kayaked — near Seattle's Fishermans Terminal in hopes of catching Governor Inslee's attention as he attended a nearby event. They were chanting, waving signs and leafleting to bring attention to the high cost of living in certain areas of our state. Inslee stopped to chat with them and acknowledged the real cost-of-living challenges faced by public employees in King County.
► In the Spokesman-Review — Court session on McCleary foreshadows legislative fight — Outside the Temple of Justice last week, some Republican legislators gathered to express their belief the court is overstepping its bounds by telling them to do their constitutional duty and come up with enough scratch for public schools. A larger number of teachers gathered with the opposite view. There were signs aplenty for the television cameras and both sides brought some students as props. In an overflow courtroom, the justices grilled two attorneys who apparently inhabit different universes.
► From the WA State Budget & Policy Center — Funding schools for Washington's kids can't be done through property tax gimmicks — A number of proposals involving changes to state and local property tax levies have been introduced by state policymakers in the last few years, but few of these proposals would tackle the real challenges involved in ensuring we have adequate funding for schools.
---
ELECTION 2016
► In today's NY Times — Focus turns to Hillary Clinton's health after disclosure of pneumonia diagnosis — The topic of Hillary Clinton's health, about which Donald Trump and his supporters have raised questions for months, was thrust into the center of the campaign on Sunday, after the Democratic nominee abruptly left a Sept. 11 memorial ceremony feeling ill. Her aides, who said when she left that she was "overheated," later provided a doctor's note saying that she received a diagnosis of pneumonia days earlier and had become dehydrated.
► In the Seattle Times — Trump backers brazenly bandy sexist anti-Clinton vitriol (by Danny Westneat) — The rank sexism on display in this campaign is far more overt than the racism was in 2008. No one was openly selling "n-word" buttons at the 2008 Republican convention in St. Paul. But the b-word was proudly everywhere in Cleveland in 2016. Even the taboo c-word cropped up when one of Trump's convention speakers took politics to a new low by tweeting it out.
---
FEDERAL GOVERNMENT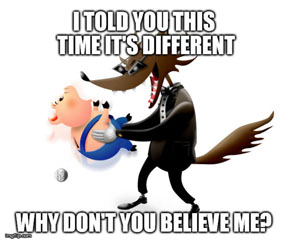 ► From the Economic Policy Institute — TPP would hurt black and Hispanic workers even more than white workers — Growing imports of goods from low-wage, less-developed countries — which nearly tripled from 2.9 percent of GDP in 1989 to 8.4 percent in 2011 — reduced the wages of the typical non-college educated worker in 2011 by 5.5 percent, or by roughly $1,800. Workers without a 4-year degree constitute a bit less than 70 percent of the overall workforce, but three-quarters of black workers (75.5 percent) and more than four-fifths (85.0 percent) of Hispanic workers.
► From Politico — House GOP clashes over plan to avoid government shutdown — House Republicans took a first awkward step toward avoiding a government shutdown Friday, as hardline conservatives clashed with Speaker Paul Ryan behind closed doors even as something close to a consensus began to emerge.
---
NATIONAL
► From AFL-CIO Now — Unions honor 9/11 victims and survivors by building One World Trade Center — In a new book, One World Trade Center: Biography of the Building, author Judith Dupré tells the full story of the building, from the tragic events of 9/11 to the opening of the new structure and beyond. In addition to many never-before-seen photos of the construction process, the book focuses on the working people who made it all happen.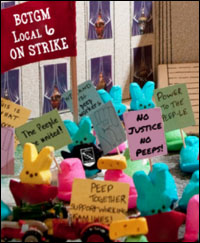 ► From AP — Peeps maker starts hiring replacements for striking workers — The Pennsylvania candy maker that manufactures marshmallow Peeps has started hiring workers to replace nearly 400 union members who walked off the job this week.
EDITOR'S NOTE — No Justice, No Peeps! Click here to sign a petition in support of the striking Peeps workers.
► From Bloomberg — Uber, drivers jump-start talks after $100 million pact denied — Three weeks after a federal judge threw out their $100 million settlement, the parties told a federal appeals court they've resumed negotiations in their dispute over whether drivers should be treated as employees rather than independent contractors.
► In today's Columbian — For-profit colleges flop (editorial) — For-profit colleges have demonstrated more interest in benefiting shareholders than supporting students… Attention to the methods employed by for-profit colleges is long overdue.
---
TODAY'S MUST-SEE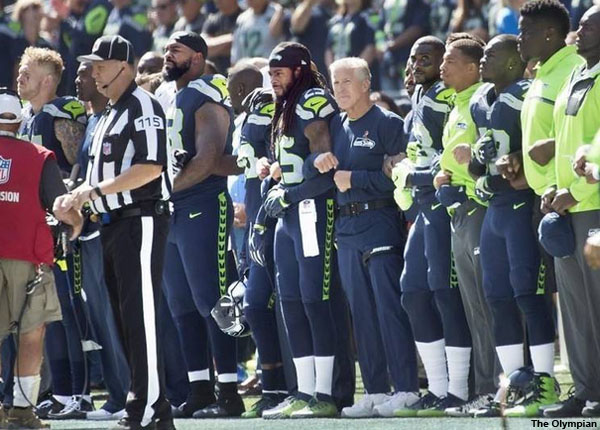 ► In today's Olympian — Seahawks lock arms, express racial unity during national anthem — All 53 Seahawks on the active roster and many other coaches and staff members locked arms during the national anthem before their season-opening game against the Miami Dolphins. It was meant to raise awareness, to show unity. That if a football team comprised of varying backgrounds and upbringings can come together, so can a nation.
EDITOR'S NOTE — The Entire Staff of The Stand is proud of our team. (The Seahawks players' union are affiliates of the Washington State Labor Council, AFL-CIO.) And we found the video statement released by Doug Baldwin to be a message entirely compatible with what The Stand is all about:
"We are a teams comprised of individuals with diverse backgrounds. And as a team we have chosen to stand and interlock arms in unity. We honor those who have fought for the freedom we cherish. And we stand to assure the riches of freedom and the security of justice for all people. Progress can and will be made only if we stand together."
#BuildABridge #GoHawks!
---
The Stand posts links to Washington state and national news of interest every weekday morning by 10 a.m.
Short URL: https://www.thestand.org/?p=51837
Posted by
David Groves
on Sep 12 2016. Filed under
DAILY LINKS
. You can follow any responses to this entry through the
RSS 2.0
. Both comments and pings are currently closed.