Another Boeing 'windfall,' pay to vote, Boss's b-day…
Friday, September 23, 2016
---
LOCAL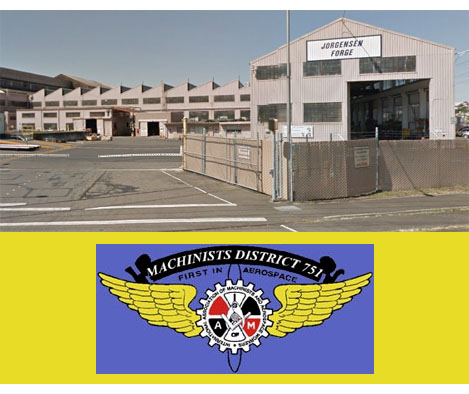 ► From IAM 751 — Machinists forge deal with plant's potential owners — Machinists Union members who work at the former Jorgensen Forge plant in Tukwila have ratified a proposed contract with their potential new employer. The vote is a key step forward as the potential new owners — CE Star Holdings — attempt to bring Jorgensen Forge out of bankruptcy, and it clears the way for the new owners to make employment offers to Jorgensen's existing workforce.
► In the Skagit Valley Herald — Sakuma Bros. set to become third business in state with union farmworkers — When farmworkers at Sakuma Bros. Farms voted to unionize, they began a process that will make the Skagit County grower the third business in the state to have farmworkers with a collective bargaining agreement.
ALSO at The Stand — Sakuma farmworkers vote to join Familias! (by Jeff Johnson)
► In today's Bellingham Herald — Fire reported at Alcoa Intalco Works smelter near Ferndale — A fire at the Alcoa Intalco Works aluminum smelter led to a major emergency response Thursday afternoon, Sept. 22.
---
AEROSPACE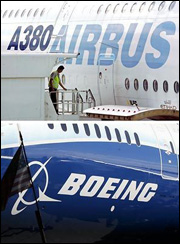 ► In today's Seattle Times — Airbus scoffs, Boeing crows as WTO slams EU for failing to address illegal subsidies — The decision opens a path for the U.S. to implement trade sanctions against the EU — potentially imposing billions of dollars in tariffs on its goods or services. But Airbus officials and some independent analysts shrugged off the ruling as another empty step in a tortuous proceeding that's going nowhere — very slowly.
---
ELECTION 2016
► In the Seattle Weekly — Carbon-cutting I-732 would deliver a tax 'windfall' to Boeing. Should we care? — Due to a quirk in Washington's tax code, the aerospace industry — in particular the Boeing Co. — would disproportionately benefit from business tax cuts included in I-732, possibly to the tune of hundreds of millions of dollars. That could prove a bitter pill for some voters to swallow.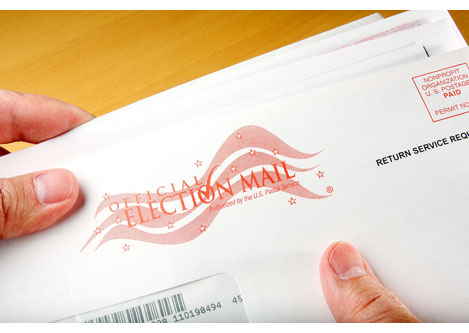 ► In today's (Everett) Herald — 68 cents? Your ballot wants to be free (by Doug Parry) — This year's November ballot is extraordinarily large — so big that it will cost 68 cents to mail. It won't put anyone in the poorhouse, but it does raise a question of principle. Voting is a basic exercise of citizenship, so why should people pay to take part? In our latest poll at HeraldNet.com and on Twitter, we asked whether the government should pick up the tab. Sixty-five percent said it should, which is exactly what the county elections office has been quietly doing for years on ballots with insufficient postage.
► From Bloomberg — Union women aren't so pro-Trump the the Rust Belt — In the battleground states of Ohio, Pennsylvania, Florida, Nevada and Wisconsin, 76 percent of women in the AFL-CIO plan to vote for Clinton, while 62 percent of men do, according to a recent poll by the union. That may be a small club, but it's viewed by Democrats as a very powerful one — especially in a race being waged on the margins.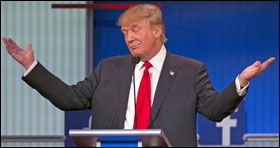 ► From AP — Study finds 20M would lose health coverage under Trump plan — A new study that examines some major health care proposals from the presidential candidates finds that Donald Trump would cause about 20 million to lose coverage while Hillary Clinton would provide coverage for an additional 9 million people.
► From Politico — Trump received $1.6 million from Secret Service — Donald Trump's campaign isn't alone in patronizing his own businesses: taxpayers are indirectly doing so, too. FEC records show that the U.S. Secret Service has paid the Trump campaign about $1.6 million to cover the cost of flying its agents with the candidate on a plane owned and operated by one of his companies.
► In today's NY Times — The lying game (by Paul Krugman) — In covering the presidential debates, and the campaign, the press needs to stand up for the truth amid Donald Trump's fairy tales.
► From The Onion — Gary Johnson worried he's peaking too early after hitting 9% in polls
---
STATE GOVERNMENT
► From AP — Eyman, committees pay AG $20,000 for investigation delays — State officials say Tim Eyman and his political committees have paid $20,000 in costs connected to delaying an investigation of campaign-finance practices.
► In today's Oregonian — 'Flexible scheduling' shaping up as next big legislative work-place fight — After passing paid sick leave in 2015 and raising Oregon's minimum wage this spring, top Democrats on Thursday signaled next year's likely flashpoint on worker rights: a mandate requiring some employers to give employees early notice of scheduling changes.
► From The Atlantic — Predictable schedules are the new $15 minimum wage — While wages and overtime have long driven advocates to gather at the barricades, the issue of erratic scheduling is a concern that has emerged relatively recently, enabled in large part by the rise of scheduling software.
---
FEDERAL GOVERNMENT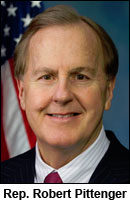 ► From The Hill — GOP Congressman apologizes after saying Charlotte protesters 'hate white people' — "They hate white people because white people are successful and they're not," Rep. Robert Pittenger (R-N.C.) said in an interview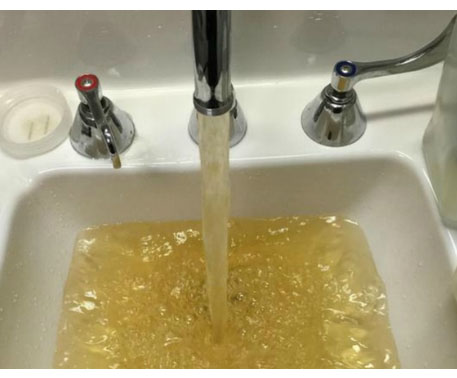 ► From The Hill — McConnell sets vote on 'clean' funding bill to avoid shutdown — Sen. Barbara Mikulski (D-Md.) said the proposal "falls short" because it doesn't include emergency funding to rebuild water infrastructure in Flint, Mich., where lead-tainted drinking water caused a national scandal earlier this year.
► From AFP — No EU-US TTIP trade deal before Obama leaves office, say EU officials — A last-gasp push to seal a landmark free trade deal between the European Union and the United States before the end of Barack Obama's presidency has failed, EU ministers agreed on Friday.
---
NATIONAL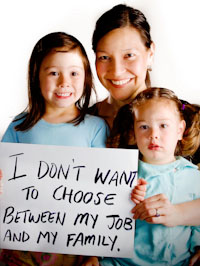 ► In today's Washington Post — Trump, Clinton both support paid family leave. That's a breakthrough. (by Megan Sholar) — The policies differ in many ways. But it marks the first time in U.S. history that both major-party candidates have put forward paid family leave policies. Today only eight countries do not guarantee any type of paid family leave at the national level; the United States is the only industrialized nation on that list. Trump's and Clinton's proposals suggest that the United States may finally be joining all other developed nations on family leave. It has taken a long time to get here.
---
T.G.I.F.
► Normally, the boss's birthday means a horrible sheet cake at work. But today, it's The Boss's birthday! The Entire Staff of The Stand is celebrating with this classic Bruce Springsteen song that shows why the E Street Band are such legendary performers. It recalls a more innocent time when fans could rush the stage and kiss the rock star before being gently pulled away by a laughing security guard. There are several women out there for whom this video serves as evidence to their grandkids that the stories were true. Enjoy — and happy 67th, Bruce!
---
The Stand posts links to Washington state and national news of interest every weekday morning by 10 a.m.
Short URL: https://www.thestand.org/?p=52149
Posted by
David Groves
on Sep 23 2016. Filed under
DAILY LINKS
. You can follow any responses to this entry through the
RSS 2.0
. Both comments and pings are currently closed.