Hustle Wilson, first time since 1890, Labor is a women's issue…
Wednesday, September 28, 2016
---
STATE ELECTIONS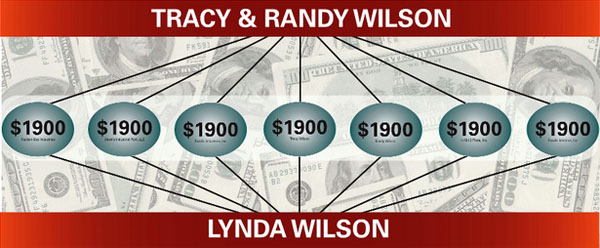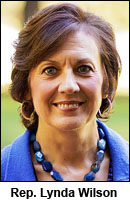 ► From Fuse — Rep. Lynda Wilson uses web of businesses to funnel cash to her campaign — One of the closest state Senate races in Washington state is taking place in Vancouver, where Donald Trump-supporting Republican Rep. Lynda Wilson is running for the open seat against former Rep. Tim Probst, an Independent Democrat. Wilson beat Probst by a mere 50 votes in the August primary, setting up a hard-fought race in November. Wilson and her family are pulling out all the stops to win, including crossing legal and campaign finance lines. An analysis of campaign finance records by Fuse shows that Lynda Wilson's husband and his brother used a series of businesses they control to funnel multiple $1,900 contributions to her campaign. As if the connections weren't clear enough, three of the corporations list the same mailing address as Wilson's campaign. It's audacious, and possibly illegal.
---
LOCAL
► In today's Bellingham Herald — Bellingham Technical College classes will continue as contract talks approach resolution — The parties have reached a "conceptual agreement," said Marni Mayer, a BTC spokeswoman, adding that the union had sent a letter to college administrators on Tuesday, Sept. 27, pledging not to strike on Wednesday, Sept. 28, as it had decided earlier this month.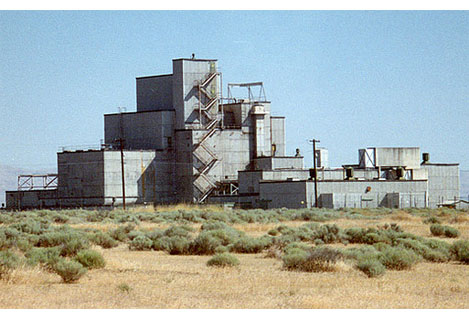 ► In today's Seattle Times — Report says NW nuke plant not 'chilled' workplace but still has issues — An outside investigation — spurred by whistleblowers — found the region's only nuclear power plant, does not appear to have a chilled work environment but does have some workplace problems.
► In today's Yakima H-R — Yakima City Council looks to raise taxes, fees rather than layoff city workers — The Council must figure out a way to significantly increase the amount of money the city has in reserves — an effort that may find the council increasing fees and taxes for services or even possibly considering layoffs. That last strategy wasn't popular with council members Tuesday.
► In the Seattle Weekly — From Secure Scheduling to paid sick leave, unions get a pass under Seattle labor law — Advocates for the exemptions say they are common-sense provisions that give labor and employers flexibility to reach the best contract possible. For example, if an employer wants to offer higher pay in exchange for a pass on Seattle's sick-leave ordinance, and the union members vote to take that deal, it's a win/win, they say.
---
STATE GOVERNMENT

► In today's Spokesman-Review — Community college software system ctcLink now two years behind schedule, $10 million over budget — Called ctcLink, the software is designed to connect most financial, student-scheduling and employee functions in the state's 34 community colleges and replaces a 30-year-old system… Carla Naccarato-Sinclair, the president of the Community Colleges of Spokane's faculty union, said problems persist: "I had faculty that were underpaid, and then I had faculty that were drastically overpaid. Morale is a little bit low when it comes to ctcLink because you don't quite trust the system."
---
FEDERAL GOVERNMENT
► From The Hill — House strikes deal on Flint in attempt to end shutdown threat — House leaders have reached a deal to allow a vote on an amendment adding emergency funding for lead-contaminated communities like Flint, Mich., to a waterways bill in a move that is designed to stave off an election-year government shutdown later this week.
---
NATIONAL ELECTIONS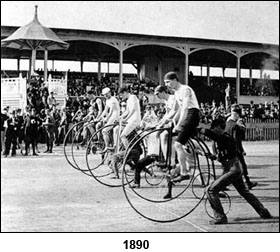 ► In today's Arizona Republic — Hillary Clinton is the only choice to move America ahead (editorial) — Since The Arizona Republic began publication in 1890, we have never endorsed a Democrat over a Republican for president. Never. This reflects a deep philosophical appreciation for conservative ideals and Republican principles. This year is different. The 2016 Republican candidate is not conservative and he is not qualified. That's why, for the first time in our history, The Arizona Republic will support a Democrat for president.
EDITOR'S NOTE — This remarkable (and lengthy) editorial praises Clinton's record on gender equality, human rights, national security, and foreign policy, while casting Trump as a candidate with "deep character flaws," a "stunning lack of human decency," and a "reckless" habit of making off-the-cuff remarks that could threaten US security. Sad!
► In today's Washington Post — When Trump said that not paying taxes 'makes me smart,' undecided voters in N.C. gasped — That comment caused a gasp in the hotel conference room where Ron Townley and five other undecided voters in this ­battleground state were watching the debate. "That's offensive. I pay taxes," said Townley, 52.
ALSO at The Stand — Tax-free Trump says his returns are 'none of your business'
► In today's NY Times — After a disappointing debate, Trump goes on the attack — Donald Trump scolded the moderator, criticized a beauty pageant winner for her physique, and raised the prospect of an all-out attack on Bill Clinton's marital infidelities in the final stretch of the campaign.
ALSO at The Stand — There's no debate who deserves our vote (by Jeff Johnson)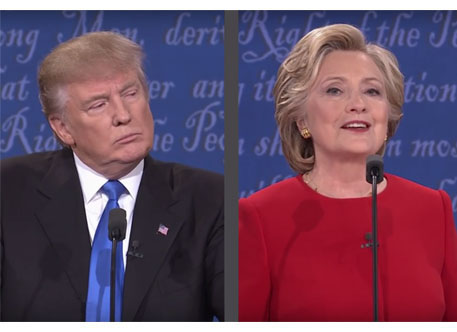 ► In today's NY Times — Hillary Clinton's everywoman moment (editorial) — The direct confrontation between Donald Trump and Hillary Clinton over Trump's treatment of women didn't come until the final moments of Monday night's debate. But in many ways, the entire event played out as a big-screen version of what women encounter every day.
► MUST-READ from The Atlantic — 'That's called business, by the way' (by Rebecca Rosen) — In 2006, two years before the crash that would destroy the livelihoods of millions of Americans, Donald Trump said he "sort of hope[d]" for that eventuality. He stood to make money. Confronted with that comment at Monday's debate, Trump did nothing to disavow it. To the contrary, he defended it: "That's called business, by the way." These remarks showcase a callous indifference to other people's hardships… But these comments represent another failure of the imagination as well, and that is a total deference to an idea of "business" to be obeyed as though it were handed down to Moses at Sinai. "Business" is not some eternal, naturally occurring phenomenon. It is socially constructed, guided by the laws and cultures of a given time and place, and the sort of business that Trump reveres is in fact very specific to America over the last four decades or so.
---
NATIONAL
► From Huffington Post — A major union just launched a boycott of Donald Trump — The Culinary Workers Union, a powerful player in Nevada politics, said it will be urging people not to stay at Trump hotels, eat at Trump restaurants or play golf at Trump courses until he starts bargaining with the union over a first contract.
► In today's Washington Post — Maine's governor is completely unhinged (editorial) — A three-ring binder has now exposed the three-ring circus of unhinged racism and ravings that are the hallmarks of Maine's Republican governor Paul LePage… Officials of both parties have called on him to resign. It's high time he does.
► From KCUR — AFL-CIO President says right-to-work hurts state economies (audio)
---
TODAY'S MUST-READ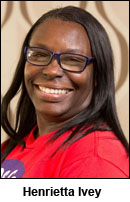 ► From Time — Labor is a women's issue (by Henrietta Ivey) — I am a home care worker. I am a mother. I am Black. I am a labor leader. What image comes to mind when you think of a labor leader? Do you think of a woman of color? Labor is about more than men working in factories or industrial fields. It's about immigrants who toil on farms to provide food for America's families. It's about janitors and security officers who keep public buildings clean and safe. And it's about millions of women of color like me who do hard, essential work in homes across the country.
Hillary Clinton is making an historic run for president. The women who founded the Black Lives Matter movement have sparked national conversations about civil rights and police brutality. Women who work in fast food, child care and home care are calling for $15 an hour and a union. Women workers are on the front lines and we are the voice of the next era of labor organizing, calling for a system that works for all families and gives all workers a voice. Labor is a women's issue.
---
The Stand posts links to Washington state and national news of interest every weekday morning by 10 a.m.
Short URL: https://www.thestand.org/?p=52265
Posted by
David Groves
on Sep 28 2016. Filed under
DAILY LINKS
. You can follow any responses to this entry through the
RSS 2.0
. Both comments and pings are currently closed.