WASHINGTON, D.C. (Sept. 29, 2016) –All four of Washington state's Republican members of Congress — Reps. Cathy McMorris Rodgers, Dave Reichert, Jaime Herrera Beutler and Dan Newhouse — voted Wednesday for legislation that would delay overtime pay to millions of American workers.
The U.S. House of Representatives voted 246-177 on Wednesday for a six-month delay in the implementation of the Obama administration's rule to extend the right to overtime pay to more than 4 million workers, despite a White House promise to veto the bill. It passed on a partisan vote of 246-177, with just 5 Democrats joining 241 Republicans in favor of moving the rule's effective date from Dec. 1 to June 1. Every Democrat from Washington state voted against the bill.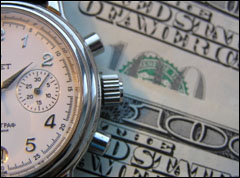 President Obama's administration proposed updates to overtime rules that will extend overtime protections to 4.2 million more Americans, and boost pay by $12 billion over the next 10 years, according to the U.S. Department of Labor. The rule changes, which include raising the salary threshold for eligibility for time-and-a-half overtime pay from $455/week to $913 ($47,476 per year), were announced in May so employers have had more than six months to prepare.
The Republican legislation to delay its implementation another six months faces opposition by Senate Democrats who could block it from ever getting to President Obama's desk for his veto. advancing in that chamber.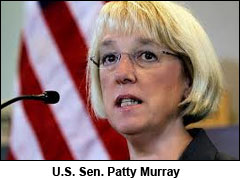 Sen. Patty Murray (D-WA) has been an outspoken proponent of Obama's overtime rule changes.
"In this country, hard work should pay off, and when workers put in extra hours on the job, they should be paid fairly for it," said Sen. Patty Murray (D-WA). "But far too many Americans have been working longer and longer hours without being fairly compensated, as businesses take advantage of weak, inadequate and outdated overtime rules. These updated worker protections will make a meaningful difference in the lives of millions of workers and their families across the country and in my home state of Washington. Strengthening basic worker protections like this will help our economy grow from the middle out, not the top down and will help ensure our economy works for everyone, not just the wealthiest few."