Without Initiative 1433, state's minimum wage will rise just 6¢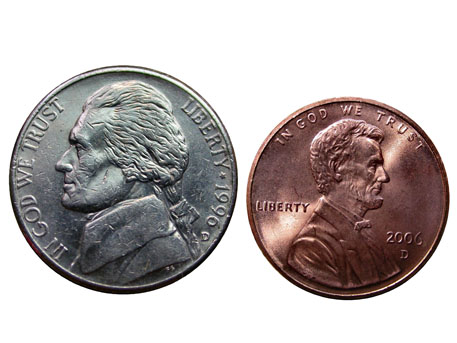 TUMWATER (Sept. 29, 2016) — Unless voters approve Initiative 1433 this fall, Washington state's minimum wage will increase just 6 cents in 2017 to $9.53 an hour, which is less than $20,000 a year for a full-time worker. The state minimum wage has been frozen for nearly two years.
Under I-1433, which will appear on the ballot this fall, the state minimum wage would rise to $11 an hour in 2017 and continue increasing annually until reaching $13.50 an hour in 2020. Thereafter, it would be adjust annually for inflation, as it is now. In addition, if I-1433 is approved by voters, all workers in Washington state would be able to earn paid sick leave.
Since voters overwhelmingly approved Initiative 688 in 1998, the Washington State Department of Labor & Industries has calculated the state's minimum wage each year in September for the following year. The 6-cent change announced Wednesday by L&I for 2017 reflects a 0.7 percent increase in the federal Consumer Price Index for Urban Wage Earners and Clerical Workers over the last 12 months ending Aug. 31.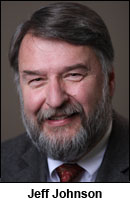 "Six cents just doesn't cut it for struggling families at the bottom of the wage scale," said Jeff Johnson, President of the Washington State Labor Council, AFL-CIO. "This is why we need to update our labor standards with Initiative 1433. Without it, hard-working people across this state will continue struggling to put food on the table, to get medical care, to pay for transportation to and from work, and to provide other basic needs for their families."
"The minimum wage is supposed to to ensure 'the maintenance of the minimum standard of living necessary for health, efficiency, and general well-being of workers'," Johnson added, quoting from the Fair Labor Standards Act. "Allowing full-time workers to be paid less than $20,000 per year condemns families to poverty and forces them to rely on taxpayer-funded public services just to survive. We can and must do better by approving I-1433 this fall."
The state minimum wage applies to all jobs, including those in agriculture. Workers under 16 can be paid 85 percent of the adult minimum wage, or $8.10 an hour, in 2017. Some jurisdictions have approved local minimum wages that are higher than the state's, including Seattle, SeaTac, and Tacoma.
L&I enforces the state's wage-and-hour laws. The agency investigates all wage-payment complaints. More information on Washington's minimum wage is available on L&I's wages webpage. Employers and workers may also call 360-902-5316 or 1-866-219-7321.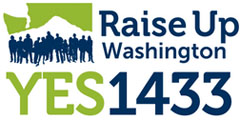 For more information about Initiative 1433, visit www.RaiseUpWa.com.
Short URL: https://www.thestand.org/?p=52330
Posted by
David Groves
on Sep 29 2016. Filed under
STATE GOVERNMENT
. You can follow any responses to this entry through the
RSS 2.0
. Both comments and pings are currently closed.