Cash outs at Boeing, what about Rob, media email flop…
ELECTION DAY
Tuesday, November 8, 2016
EDITOR'S NOTE — Election Day got off to an inauspicious beginning for The Entire Staff of The Stand. We locked ourselves out of our office building so we got a late start. That means today's news links will be somewhat abbreviated. No worries. There's not much happening today.
---
BOEING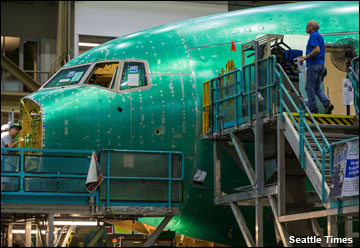 ► In today's Seattle Times — Boeing's retiring boomers underscore risks for jet maker — John Rothery said his goodbyes, handed in his badge and walked away from Boeing. He had worked on almost every commercial-jet model over four decades, from a 707 bristling with military radar in the late 1970s to today's sleek 787 Dreamliner. The date, Oct. 3, had been circled on Rothery's calendar for more than a year. It was the last time Boeing would bump up pension pay for Seattle-area factory workers before freezing additional contributions to the plan at month's end, provisions dictated by a deeply unpopular 2014 contract extension. For Rothery, it was the final straw.
"I'll be 64 in November. After 37 years, that's enough," said Rothery, a tool-and-die maker. "I was working just to build a pension … Why stay?"
The benefit change could hasten a generational shift as Boeing's baby boomers retire, a trend also looming for other U.S. manufacturers. The plane maker's most experienced workers are packing up their tools during critical upgrades of its two largest profit-drivers: the 737 and 777 jetliners. About 10,000 mechanics are eligible to retire from the company's Puget Sound manufacturing base alone, and no one knows how many are poised to leave.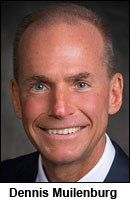 ► In the PSBJ — Boeing CEO Muilenburg, top execs cash out $41M in stock after exercising options — Four top Boeing executives exercised and cashed out a total of 289,123 stock options on Oct. 31 and Nov. 1, selling the shares for $41.2 million, according to disclosures Boeing filed with the Securities and Exchange Commission.
---
STATE ELECTIONS
► In today's Spokesman-Review — Washington voter turnout could break state records — More than 2.2 million ballots have already been cast in Washington state, putting voter turnout on a record-breaking pace. With half of all ballots mailed to residents already cast, state officials predict the turnout could top the 2008 record of 84.61 percent.
ALSO at The Stand — No 'buts.' Mail, drop off your ballots today!
► In today's Seattle Times — Election won't settle key issues in Washington state (by Jon Talton) — From trade to economic inequality to the future of the internet and more, the outcome of Tuesday's election won't provide any easy answers.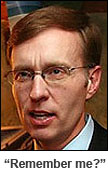 ► In today's Seattle Times — Rob McKenna, the failed Republican gubernatorial candidate, was last seen lobbying on behalf of DraftKings, FanDuel and other fantasy football gambling firms. But today — on Election Day — The Seattle Times decided that their favorite Republican's endorsement in the 7th District congressional race between two Democrats was relevant enough that it merits its own story. On Election Day.
Perhaps we shouldn't be surprised, given the Times' controversial decision to run free ads on McKenna's behalf in his failed 2012 bid for governor. They love him! And as a bonus, McKenna happens to support the same candidate the Times supports, so… news!
---
NATIONAL ELECTIONS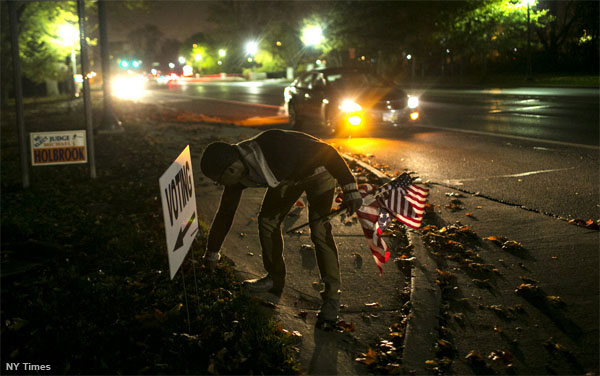 ► In today's NY Times — Presidential election live: Hillary Clinton or Donald Trump? A changing electorate will decide — Election Day is here at last. America is set to decide between Hillary Clinton and Donald J. Trump. But the long, unusual and often ugly 2016 presidential campaign has been about the country's changing demographics and the shifting coalitions of the two major parties as much as about the two main candidates.
► From AFL-CIO Now — Election Day live blog
► From AFL-CIO Now — Trumka memo to union leadership: FBI investigation shows Clinton did nothing wrong — AFL-CIO President Richard Trumka: "It is shameful that any government agency, especially the FBI, would insert itself into any election campaign.  As we work tirelessly to elect Hillary Clinton, our members and all voters have been forced to contend with half-baked information that was then fueled by Donald Trump and his dangerous allies."
---
TODAY'S MUST-READ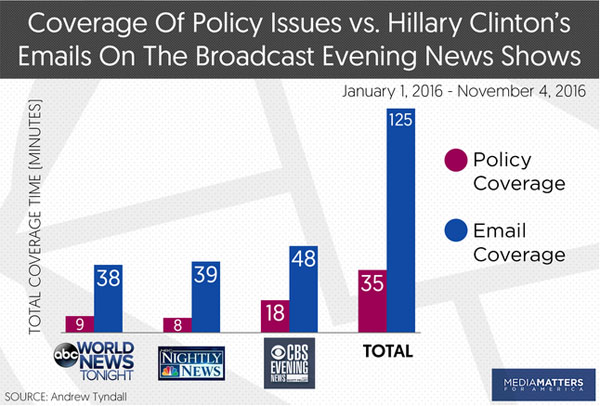 ► From Media Matters — The media's final email flop: A fitting end to journalism's troubled campaign season — For those who have closely followed the email saga for the last 18 months, the FBI's findings probably weren't surprising; there's never been any compelling evidence that Clinton did anything to warrant the type of five-alarm mega-scandal coverage we've seen from the media. (See here and here for detailed analysis supporting that conclusion.) But boy, did the campaign press go all in on the latest email mirage, just like they've done every time the Republican Party screams "Clinton scandal!" The press gorged senselessly on the story.
---
TODAY'S MUST-SEE

► The Late Show with Stephen Colbert (feat. Jon Stewart) — Voting: Now is the time!
---
The Stand posts links to Washington state and national news of interest every weekday morning by 10 a.m.
Short URL: https://www.thestand.org/?p=53188
Posted by
David Groves
on Nov 8 2016. Filed under
DAILY LINKS
. You can follow any responses to this entry through the
RSS 2.0
. Both comments and pings are currently closed.