Peter's finger, Pramila's history, Cathy's swamp retreat…
Wednesday, January 4, 2017
---
THIS WASHINGTON

► In today's Seattle Times — State regulators endorse Kaiser acquisition of Group Health — The acquisition of Washington's historic Group Health Cooperative by California-based Kaiser Permanente moved a key step closer to completion Tuesday. State regulators endorsed the deal at a hearing before Insurance Commissioner Mike Kreidler, who has final say on the proposal. Kreidler is expected to issue his decision by the end of the month.
PREVIOUSLY at The Stand:
SEIU 1199NW nurses at Group Health endorse Kaiser deal (Jan. 22, 2016)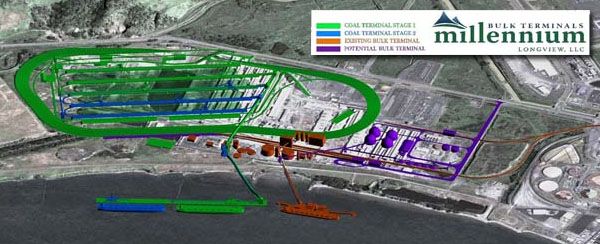 ► In today's Seattle Times — Departing DNR boss jolts Longview coal-terminal plan — As he wraps up his final days in office, Department of Natural Resources Commissioner Peter Goldmark has delivered a blow to a Longview coal-export terminal by rejecting a tidal-lands sublease needed for a loading dock. The chief executive office of the developer, in a statement, asserted that Millennium already has a right to export coal and other bulk products for decades to come, even without DNR approval of the sublease and described Goldmark's action as a "symbolic gesture" by a commissioner before he exits office.
► In today's Seattle Times — State's new unemployment-benefits website can't handle traffic at launch — Washington's new unemployment-benefits website launched Tuesday but was immediately beset with technical difficulties and overwhelmed phone lines.
► In today's News Tribune — Fortunato is top choice to replace Pam Roach in Senate — Local Republican officials have named newly elected state Rep. Phil Fortunato (R-Auburn) as their top choice to replace former state Sen. Pam Roach, passing over incumbent Republican lawmaker Rep. Drew Stokesbary who they criticized as too liberal for the district.
---
LOCAL
► In today's P.S. Business Journal — Seattle's Uber/Lyft union law puts city at center of 'sharing economy' debate (subscription required) — A controversial Seattle law will extend collective bargaining rights to drivers for Uber, Lyft and other ride-hailing companies starting Jan. 17.
---
INTERNATIONAL TRADE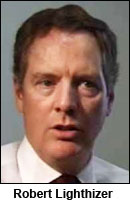 ► In today's NY Times — With choice of trade negotiator, Trump prepares to confront Mexico and China — Robert Lighthizer shares a view with the president-elect that the United States has prioritized the ideal of free trade over its own self-interest.
► From Huffington Post — Trump's trade rep pick gets some actual praise from progressives — "What sets [Lighthizer] aside among high-level Republican trade experts is that for decades his views have been shaped by the pragmatic outcomes of trade agreements and policies rather than fealty to any particular ideology or theory," said Lori Wallach, director of Public Citizen's Global Trade Watch.
► In today's Seattle Times — Less than meets the eye in Ford-Mexico announcement? (by Jon Talton) — Today, the headline news is that Ford suddenly killed plans to build a new $1.6 billion assembly for small vehicles in Mexico and invest $700 million, and add 700 jobs, to make electric cars in Michigan. Ford will still build the Focus in Mexico, only at an existing plant… (As companies make announcements intended to curry favor with Trump) Be skeptical. Read past the headlines and Trump's self-promotion.
---
THAT WASHINGTON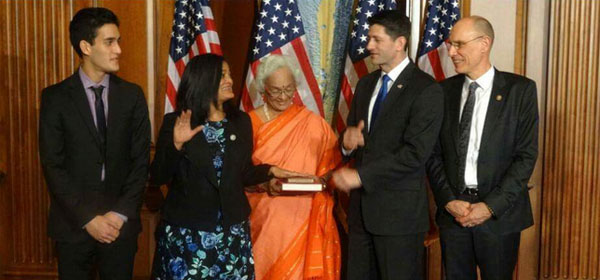 ► In today's News Tribune — Jayapal sworn in as first Indian-American woman in U.S. House — With her 76-year-old mother from India watching, Washington state Democratic Rep. Pramila Jayapal made history Tuesday, becoming the first Indian-American woman to join the U.S. House of Representatives. "It has been very emotional, thinking about how she and my dad used all of their money to send me away when I was 16 so I could get a good education," Jayapal said. "I don't think that they or I ever had any notion that this might be where I would end up."
► In today's NY Times — House Republicans, under fire, back down from gutting ethics office — The reversal came less than 24 hours after House Republicans voted to eliminate the independent ethics office. Angry missives from constituents, an upbraiding from party leaders and tweets from Trump led to the reversal.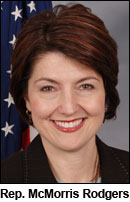 ► In today's Spokesman-Review — McMorris Rodgers supported effort to weaken congressional ethics office that determined she likely violated federal law (by Shawn Vestal) — McMorris Rodgers told a reporter that she would have voted for the proposal had it been brought to the House for a vote. She has a history with the Office of Congressional Ethics and the House Ethics Committee. The former produced a stinging report in 2014 that McMorris Rodgers had apparently broken House rules and federal law by using taxpayer resources in election campaigns, and it recommended the Ethics Committee delve into the matter further. The committee declined, in utter silence.
► In today's NY Times — House fires at ethics and shoots self (editorial) — A Republican plan to gut an ethics office fell apart, but it revealed to an outraged public that the GOP never intended to drain the swamp.
---
NATIONAL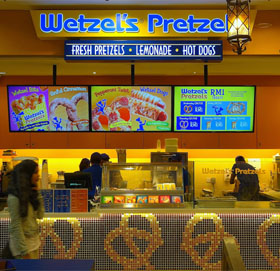 ► From KQED — Fast food CEO says higher minimum wage boosts business — When California began raising its minimum wage two years ago, Bill Phelps wasn't happy. Phelps is CEO of a fast food company called Wetzel's Pretzels, which has almost 100 outlets in California. Phelps and a lot of other fast food CEOs have been worried that wage increases will cut into profits, and that if they raise prices to compensate, fewer people will come eat. So two years ago, Phelps prepared to take a hit. But something else happened entirely. Sales at his California stores immediately shot up. "I was shocked," Phelps says. "I was stunned by the business." The same exact pattern took place again in 2016, when the minimum wage rose again, Phelps said. There was a wage increase, and then boom, a bump in same-store sales across the state that held for most of the year.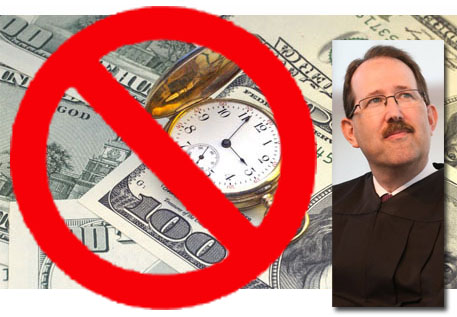 ► From Mic — Employers nationwide gave raises to avoid paying overtime. Now they're taking them back. — Garrett Hutcheson, a supervisor at a catering supply company in the southwest, was told he was getting an enormous raise: a $7,000 bump to his salary of around $40,000. The extra cash meant he could move his young family out of his girlfriend's parents' house. Instead, he'll be staying there, working long night shifts without overtime pay. "This would've gotten us on our feet," Hutcheson said. "I've still got hope, but I'm not optimistic."As a result of the ongoing tussle between the administration and federal courts regarding overtime pay that began in 2014, an injunction against the rule means a victory for big business interests — and rescinding of raises for Hutcheson and an unclear number of fellow workers.
---
TODAY'S MUST-READ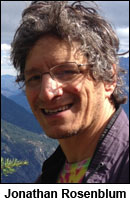 ► From Tikkun — Unions facing the Trump era (by Jonathan Rosenblum) — What's barely given any attention in the mainstream media is the role that decades of destruction of union power played in the 2016 election debacle. But it's no mystery to Jim Levitt, his fellow Boeing workers, and millions of other workers from all walks of life who've justifiably grown cynical about a political establishment that repeatedly has failed them over the years…. Today, as union members and leaders, we find ourselves in a dead-end alley, surrounded by thugs brandishing crowbars and long knives. But we didn't just get chased into the corner; too many unions went here willingly. To the extent that we recognize how we got here, we can begin to fight our way out of this corner. But it will be a tough fight. It will require us to reimagine the nature and role of unions, to discard failed strategies and assumptions, and to embrace new, deep labor-community-faith alliances.
---
The Stand posts links to Washington state and national news of interest every weekday morning by 10 a.m.
Short URL: https://www.thestand.org/?p=54208
Posted by
David Groves
on Jan 4 2017. Filed under
DAILY LINKS
. You can follow any responses to this entry through the
RSS 2.0
. Both comments and pings are currently closed.