More Boeing layoffs, nurse stress, debt schmet, voter purge…
Wednesday, January 11, 2017
---
AEROSPACE
► In today's Seattle Times — Boeing plans buyouts, layoffs for engineers in first of three cuts for 2017 — Boeing unveiled Tuesday a new round of buyouts for engineers companywide, and warned that layoff notices will follow later for engineers in Washington state. Two more rounds are likely later this year. A similar buyout offer is expected Wednesday for some production workers.
MORE coverage in the (Everett) Herald.
---
THIS WASHINGTON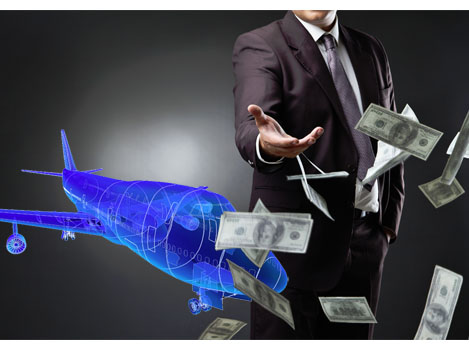 ► From Reuters — Boeing, new lobby group aim to keep $8.7 billion in state tax breaks — Boeing has joined a new coalition lobbying to preserve $8.7 billion in tax breaks that Washington state gave its aerospace industry in 2013. The organization launched on Tuesday, Aerospace Works for Washington, indicates growing opposition to changing the incentives, and aims to counter efforts by some state lawmakers to tie the tax breaks to employment in the state, said Maud Daudon, CEO of the Seattle Metropolitan Chamber of Commerce… Despite the passage of the tax breaks three years ago, Boeing has since eliminated 11,414 jobs in Washington, about 15 percent of its workforce in the state, according to the company's employment data.
► In today's Olympian — Colleges like SPSCC need help from lawmakers (editorial) — Further steps are needed to help lift the educational level of adult Washingtonians in a way that fits the evolving economy. South Puget Sound Community College President Tim Stokes and State Board for Community and Technical Colleges Executive Director Marty Brown say colleges need funds to increase faculty pay. They also need more funded slots in the State Need Grant program.
---
LOCAL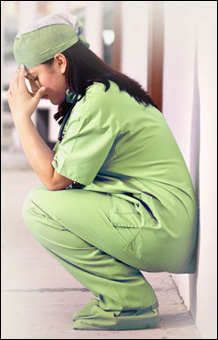 ► From KUOW — Seattle nurses fight through long shifts and long commutes — The Washington State Nurses Association surveyed its members at the University of Washington Medical Center and Children's Hospital about their work/life crunch a month ago. The anonymous answers from nurses reveal frustration over their income and the apparent cost of living.
► In today's Kitsap Sun — Trade group denies link to anti-school bond flier in SK — The president of the Bremerton Metal Trades Council said his group is not responsible for an anti-school bond flier circulating in South Kitsap. "I am very upset, and so is our membership," said BMTC President Bruce Baillie. "They misrepresented themselves as being us."
---
INTERNATIONAL TRADE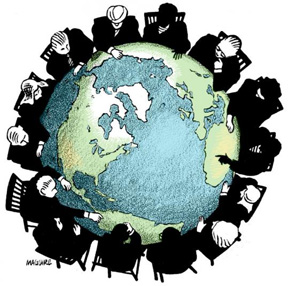 ► From Huffington Post — Restoring trust after our free-trade charade ends (by SPEEA's Stan Sorscher) — The 2016 elections threw a bucket of cold water into the face of free-trade orthodoxy. It's no surprise that voters in Wisconsin, Michigan, Ohio, Pennsylvania, and elsewhere are deeply discouraged by decades of failed promises of boon from establishment leaders. The real surprise is, what took us so long? … The collapse of the Trans-Pacific Partnership (TPP), a 12-country NAFTA clone, is a historic event. TPP was radioactive all through the presidential campaign, for good reason — voters have lost trust in the neoliberal NAFTA approach to globalization. The discussion has started on a new approach… [under] the premise is that government has a legitimate role in managing the economy to reflect our own moral, social and political values. We decide how to express public interests, and our trade policy carries that forward.
► From AP — Mexico says it will negotiate with Trump over NAFTA — Mexico's new foreign relations secretary said Tuesday his country isn't just willing to negotiate changes to the NAFTA, it wants to start talks as soon as possible.
---
THAT WASHINGTON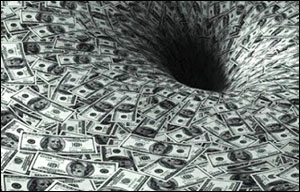 ► From AP — GOP concerns about deficits, debt disappear in Trump era — The first significant piece of legislation under unified Republican rule is a budget measure that, as a prerequisite for a speedy repeal of the Affordable Care Act, endorses deficits adding almost $10 trillion to the debt over the coming decade. Republicans will also turn to a huge, $1 trillion-plus spending bill to wrap up unfinished Cabinet agency budgets. It's likely to carry Trump priorities — billions of dollars for a wall along the U.S.-Mexican border and even more for the Pentagon.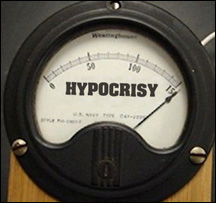 ► In today's Seattle Times — How do you spell fiscal hypocrisy? G-O-P (by Danny Westneat) — After years of hectoring about the budget deficit and even shutting down the government over the principle, what did Republicans do upon taking total control this month? Agree to explode the debt… It ought to be abundantly clear at this point that anybody who really does care about the deficit and debt is a political sucker. A noble one, maybe. But a sucker.
► From Think Progress — Two-thirds of women who work for Andy Puzder's companies say they've been sexually harassed — On Tuesday, restaurant employee advocacy group ROC United released a report alleging worker mistreatment. The organization gathered 564 responses to a survey that paint a picture of widespread sexual harassment, discrimination, wage theft, and unsafe conditions at CKE establishments.
► In today's NY Times — Trump briefed on claim that Russia had secrets on him — The uncorroborated summary accompanying an intelligence report says that Russia had salacious information about President-elect Donald J. Trump.
► In today's NY Times — Some Republicans try to head off a health care calamity (editorial) — Trump and other Republican leaders may be determined to repeal the ACA immediately, but a few more sensible members of the party are now trying to slow down this runaway train. They recognize the danger in destroying a program that directly benefits 22 million Americans — and indirectly millions more by controlling costs — without a plan to replace it.
► In today's (Longview) Daily News — Herrera-Beutler: Reform health care while repealing Obamacare — "Any action to repeal on the U.S. House floor should be accompanied by a simultaneous and immediate strategy for replacing it," Herrera-Beutler wrote.
► From The Onion — GOP promises Americans will be able to keep current medical conditions if Obamacare repealed — House Speaker Paul Ryan: "Let's say you have lymphoma. Under our plan, you can still have lymphoma. You could even expand on that into other forms of cancer."
---
NATIONAL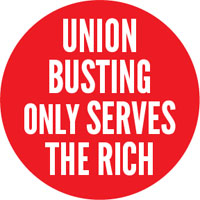 ► From The Hill — GOP wastes little time taking on Dem interests unions — In Kentucky, Gov. Matt Bevin (R) signed Republican-backed legislation over the weekend that made the Commonwealth the 27th right-to-work state. The race to become the 28th right-to-work state is a fierce competition between New Hampshire and Missouri, where legislators are fast-tracking proposals. Republicans in Kentucky have also targeted prevailing wage laws, which require firms that win government contracts to pay employees higher hourly rates. In Iowa, Gov. Terry Branstad (R) has made a priority of taking on collective bargaining rules.
► From NY Magazine — Kentucky anti-union drive a national harbinger — What has happened is that the old anti-union animus of conservatives has completely taken over the GOP, with no sense of restraint. There is no pretense of objectivity here; Republicans are abandoning indirect attacks on unions and going for the kill.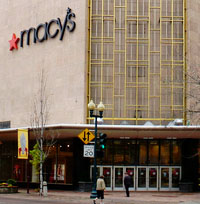 ► From Huffington Post — 10,000 jobs Donald Trump doesn't care about at all (by Emily Peck) — Facing seismic shifts in the way Americans shop, Macy's recently announced it was closing 68 stores around the country, laying off thousands of workers — many of them low-paid sales associates, plenty of women and people of color, many working at failing malls where jobs are getting harder to come by. In total, after Macy's is done cutting back, more than 10,000 people will lose their jobs. President-elect Donald Trump doesn't appear to care about those workers. Trump, who ran on a platform of bringing back and creating jobs, responded to Macy's layoff news with glee — as a personal victory for himself, tweeting: "@Macys was one of the worst performing stocks on the S&P last year, plunging 46%. Very disloyal company. Another win for Trump! Boycott."
► From Time — These are the most dangerous jobs in America — Increased life expectancy and financial strains are expanding the older workforce as more Americans need to make ends meet in their later years. Older workers are more vulnerable to and take longer to recover from injuries, which makes transportation accidents and falls — the most common causes of death on the job for those over the age of 55 — more perilous.
► In the NY Times — Prisons run by CEOs? Privatization under Trump could carry a heavy price (by Eduardo Porter) — On Nov. 9, the day after Trump was elected president, the stocks of correctional conglomerates were among the best performing on the stock exchange. The reason? Privatization is back at the top of the government's agenda. While this is being applauded in executive suites across corporate America, the cost for the rest of society is likely to be high.
---
TODAY'S MUST-READ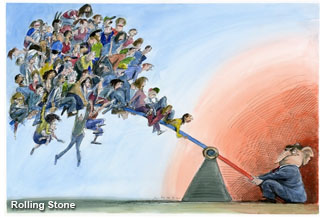 ► From Salon — The massive election-rigging scandal the media ignored — In 27 Republican-controlled states (including critical swing states) hundreds of thousands (possibly millions) of people showed up to vote, but were mysteriously blocked from voting for allegedly being registered with the intent to vote in multiple states. Greg Palast, an award-winning investigative journalist, wrote a stinging piece in Rolling Stone magazine (August 2016), predicting that the presidential election had already been decided: "The GOP's Stealth War Against Voters." He said a program called the Interstate Voter Registration Crosscheck had been quietly put together in Kansas and was being used by Republican secretaries of state in 27 states to suppress and purge African American, Asian and Hispanic votes in what would almost certainly be the swing states of the 2016 election.
EDITOR'S NOTE — According to Palast's Rolling Stone report, Washington is among the states that used the flawed Interstate system. It does not say what our Secretary of State did with the program's list of people supposedly registered in more than one state.
---
The Stand posts links to Washington state and national news of interest every weekday morning by 10 a.m.
WASHINGTON IS A UNION STATE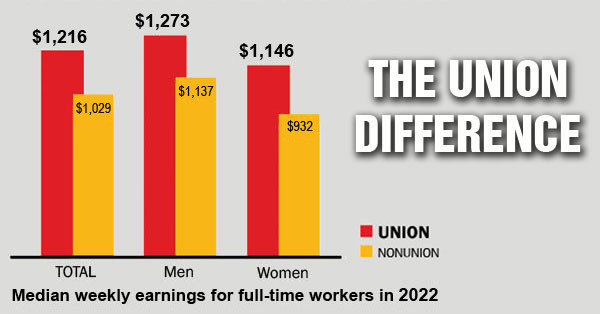 CHECK OUT THE UNION DIFFERENCE in Washington state: higher wages, affordable health and dental care, job and retirement security.
FIND OUT HOW TO JOIN TOGETHER with your co-workers to negotiate for better working conditions and respect on the job. Or go ahead and contact a union organizer today!