Puzder withdraws; 'great news' for workers, says Trumka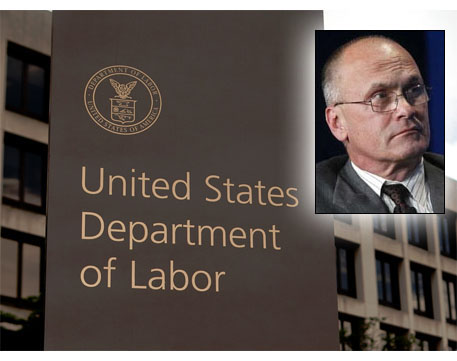 WASHINGTON, D.C. (Feb. 15, 2017) — Fast-food CEO Andrew Puzder announced Wednesday that he will withdraw from consideration for Labor Secretary, a move immediately hailed by the AFL-CIO President Richard Trumka as "great news for everyone who wants an America where wages rise, benefits are strong and unions are growing."
Puzder, chief executive of CKE Restaurants, had been dogged by labor violations at his Hardee's and Carl's Jr. restaurants, his reluctance to submit ethics paperwork about his financial entanglements, his personal hiring of undocumented immigrants to work in his home, and most recently, revelations about domestic abuse accusations from his former wife. His withdrawal comes after weeks of protests and thousands of calls to senators urging his rejection.
The Senate Health, Education, Labor and Pensions (HELP) Committee had been scheduled to begin his confirmation hearing on Thursday.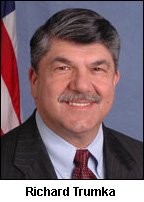 AFL-CIO President Richard Trumka released the following statement Wednesday:
"The withdrawal of Andrew Puzder's nomination is great news for everyone who wants an America where wages rise, benefits are strong and unions are growing. It's a reminder of the collective power of working people and a clear message to President Trump that it's time to change course completely, not double down.
"Working people rejected Puzder because he routinely violated labor law, disrespected workers, opposed a living wage and used his position of authority to enrich himself at the expense of working people. We rallied in towns and cities across the country, flooded Senate offices with calls and e-mails and highlighted Puzder's terrible track record. The American people want a Labor Secretary who will hold employers accountable for paying a fair wage and providing a safe workplace while ensuring our right to a voice on the job. President Trump made a lot of promises on the campaign trail about supporting working people. It's time to start turning those promises into action."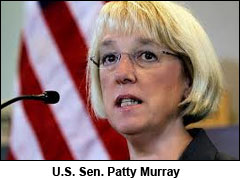 U.S. Sen. Patty Murray (D-WA), ranking minority member of the Senate HELP Committee, released this statement:
"President Trump's decision to nominate Andrew Puzder was a broken promise to the workers he said he would put first on the campaign trail. From the start, it's been clear that Puzder is uniquely unqualified to serve as Secretary of Labor—from the pride he takes in objectifying women, to the insulting comments he made about his own workers and the stories of mistreatment at his company, to a vision of the economy in which workers get squeezed so those at the top can boost their profits. Workers and families across the country spoke up loud and clear that they want a true champion for all workers in the Labor Department, I was proud to make sure they had a voice in the Senate, and we will keep fighting."
Short URL: https://www.thestand.org/?p=55572
Posted by
David Groves
on Feb 15 2017. Filed under
NATIONAL
. You can follow any responses to this entry through the
RSS 2.0
. Both comments and pings are currently closed.