WSLC proudly supported suit against Trump's Muslim ban
OLYMPIA (Feb. 6, 2017) — With its successful legal appeal of Donald Trump's Muslim travel ban executive order, Washington state has become what The Washington Post called "the epicenter of resistance to Trump's agenda."
"Acting swiftly and with a united front, leaders from the Evergreen State have marshaled a powerful resistance to Trump's administration — the combination of a left-leaning populace, outspoken Democratic lawmakers, legal efforts spearheaded by a resolute attorney general and support from several Seattle-area tech companies wary of Trump's policies."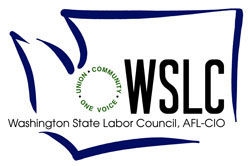 As that report noted, the lawsuit led by state Attorney General Bob Ferguson and Governor Jay Inslee had the support and assistance of many Washington businesses and organizations, including the Washington State Labor Council, AFL-CIO, representing some 450,000 rank-and-file union members in a state that has one of the highest proportions of union members in the country.
The WSLC filed an amicus (friend-of-the-court) brief in support of the legal challenge via the council's attorneys at Schwerin Campbell Barnard Iglitzin & Lavitt, LLP in Seattle. Read all 17 pages, if you like, but these introductory paragraphs written by attorney Jennifer Robbins set the tone:
The United States for decades maintained discriminatory immigration laws excluding Chinese laborers and others of Chinese descent; in 2012, the United States House of Representatives passed a resolution acknowledging that "the United States was founded on the principle that all persons are created equal" and formally expressing the regret of the House of Representatives for the Chinese Exclusion Acts. After decades of maintaining discriminatory national origin quotas that disfavored non-European immigrants, Congress enacted the Immigration and Nationality Act Amendments of 1965, which finally ended "strong overtures of an indefensible racial preference" in our immigration law. John F. Kennedy, A Nation of Immigrants 77 (1964).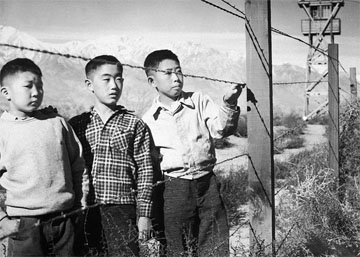 Acknowledging "the fundamental injustice of the evacuation, relocation, and internment of United States citizens and permanent resident aliens of Japanese ancestry during World War II," in 1988, President Ronald Reagan signed the Civil Liberties Act of 1988 to offer a formal apology, and grant reparations in the amount of $20,000, to each living victim of the Japanese internment resulting from an Executive Order issued in 1942. The Act stated that the government "actions were carried out without adequate security reasons… and were motivated largely by racial prejudice, wartime hysteria, and a failure of political leadership."
One week after assuming office, President Donald Trump signed an Executive Order fulfilling his campaign promise to enact a "Muslim ban" and to subject immigrant applicants to "extreme vetting." … Future leaders of our government may well feel compelled to issue formal apologies or statements of regret for this unlawful and discriminatory act.
"As union members and as a labor movement we stand with immigrants and refugees," said WSLC President Jeff Johnson in a statement released immediately after Trump issued his executive order. "We cannot and will not allow the president to pick us off one group at a time… America was built by immigrants and refugees and they will continue to play a part in the values upon which we define America."
It is a sentiment echoed on the national level by America's labor movement.
"As the groundswell of actions by union members and leaders around the country has made clear, the labor movement will adhere to our core principles of solidarity, dignity, and respect for working people of all races, faith traditions and immigration status," said AFL-CIO President Richard Trumka. "The labor movement will continue to defend all the members of our unions and communities whose livelihoods and rights are threatened by these punitive policies."
Short URL: https://www.thestand.org/?p=55200
Posted by
David Groves
on Feb 6 2017. Filed under
NATIONAL
. You can follow any responses to this entry through the
RSS 2.0
. Both comments and pings are currently closed.