Boeing pink slips, not so special, Postmistress General…
Monday, April 24, 2017
---
LOCAL
► In the (Everett) Herald — Boeing lays off Washington workers; total could be hundreds — Nearly 500 union workers were told Friday they'll be without jobs in 60 days. The cuts are part of a company-wide campaign to slash costs that Boeing executives say is necessary to stay competitive. Boeing laid off 277 engineers and technical workers represented by SPEEA, including 191 in Everett. It also laid off 217 Machinists union members.
ALSO at The Stand — Why are we paying Boeing billions to send jobs away? (by John Burbank)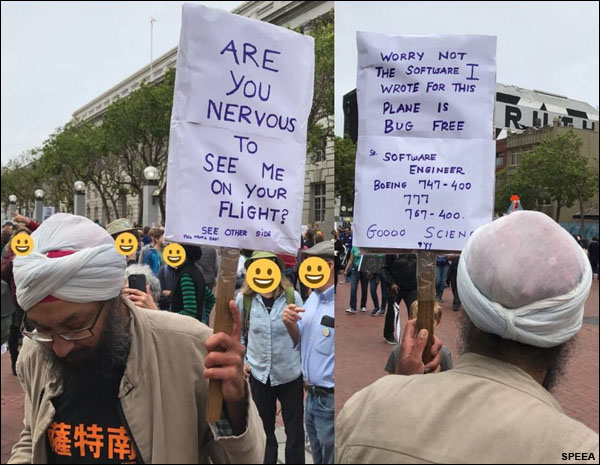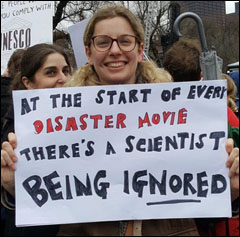 ► In today's Seattle Times — Seattle's March for Science draws thousands on Earth Day — including a Nobel Prize winner — College students, doctors in their white coats, parents with baby strollers, your gray-haired liberal types all marched.  Crowds showed up in hundreds of similar marches around the world — and a dozen others in this state — as scientists feel besieged by what they see as the Trump administration's disparagement of their work.
► In the Seattle Times — Debate over a Seattle income tax is heating up. How did we get here? — Seattle Mayor Ed Murray made news this week when he proposed a city income tax. Here's a look at Washington's long history with such proposals, and where things stand today.
---
THIS WASHINGTON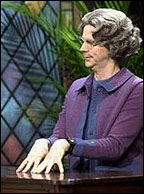 ► In today's Seattle Times — With deadlock in Olympia, Inslee calls special session — With Washington lawmakers not yet in negotiations over a new state budget and publicly sniping at each other over stalled talks, Gov. Jay Inslee on Friday called a special session so they can continue their work.
► In today's News Tribune — State Legislature to head into special session to solve budget stalemate — "This job cannot wait," Gov. Jay Inslee said, adding he was frustrated that lawmakers hadn't started formal budget negotiations. "Both sides are going to have to move fairly dramatically in order to reach an agreement here."
► In the Seattle Times — Feuding lawmakers need to end drama for sake of Washington students (editorial) — If history is a guide, the Republican-led Senate and Democrat-led House will stare across the negotiating table until the eve of a government shutdown in June. … The public is tired of this. The state needs leadership and courage at this historic moment. Negotiate now, and end the political charades.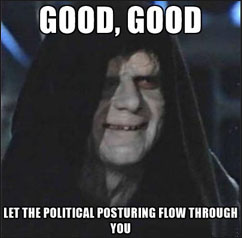 ► In the Spokesman-Review — Lawmakers must stop posturing, start negotiating (editorial) — The Senate blames the House. The House blames the Senate. And the tides go in and out. And so they're heading into a special session, a routine occurrence in that divided body. "Special" would be finishing on time. In 2013 and 2015, they went into double overtime.
► In today's (Everett) Herald — Lawmakers' special session to-do list is more than McCleary — Certainly writing a new two-year state budget is the top task, but lawmakers are expected to pursue several other policy matters left unfinished in the regular session. They include the Hirst decision, Internet privacy, Sound Transit boundary fix, car tab fury, OSPI powers, and the use of deadly force.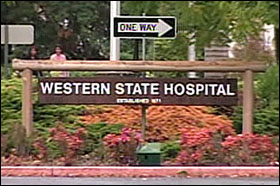 ► From AP — Problems remain at troubled Western State Hospital — Inspectors found that safety problems persist. A survey of hospital staff found that administrators make decisions that "adversely affect patient safety" and there was a lack of trained or qualified staff, fear of retaliation from managers and too much focus on bureaucracy over staff safety.
► In today's Olympian — Counties, cities need leeway on property taxes (editorial) — As legislators tinker with the property tax system that is at the heart of the school funding debate, they will be remiss if they fail — as they did in 2015 — to give local governments more leeway to set their local property tax rates.
► In the Seattle Times — Washington state relies on a rotten tax system (by Jerry Large) — Washington is growing fast, and it's hard for government services to match that growth. There is a 1 percent per year cap on the growth of most property tax levies, which makes it difficult to adjust to changing needs. The sales tax is unstable, rising and falling with economic activity. When hard times demand the most government action, sales taxes are usually at their lowest. So money even for the basics is hard to come by. An income tax would make Washington state and local governments more efficient and fair.
---
THAT WASHINGTON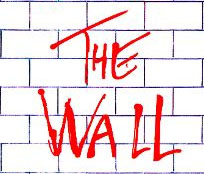 ► In today's Washington Post — Showdown looms as Trump demands funding for wall on U.S.-Mexico border — President Trump and White House officials pressed congressional Republicans on Sunday to use the looming threat of a government shutdown to win funding for a wall along the border between the United States and Mexico, a top priority for the administration. Trump wants funding to be included in a spending measure that would keep the government open past April 28, a determined effort that has prompted a possible standoff with lawmakers in both parties, who hope to avert a federal closure next weekend.
► In today's NY Times — Will the government be open in a week? Here are the dividing lines — Congressional leaders and White House officials have steered the nation to the brink of a government shutdown that virtually all parties agree would be a terrible idea.
ALSO at The Stand —  Shutdown: 'It's the American people who pay the price'
► From AP– Fearing a worker shortage, Oregon farmers push back on immigration — President Trump's hard line against immigrants in the U.S. illegally has sent a chill through the nation's agricultural industry, which fears a crackdown will deprive it of the labor it needs to plant, grow and pick the crops that feed the country. Fruit and vegetable growers, dairy and cattle farmers and owners of plant nurseries and vineyards have begun lobbying politicians at home and in Washington to get them to deal with immigration in a way that minimizes the harm to their livelihoods.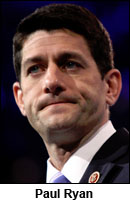 ► From Politico — House GOP leaders won't rush health care vote — House GOP leaders during a members-only conference call Saturday vowed to avoid a government shutdown and said they're closer to a deal to repeal and replace Obamacare, but Speaker Paul Ryan also downplayed the possibility of a vote next week.
► From TPM — Trump claims poll numbers are 'very good,' despite historically low approval — President  Trump claimed that his approval numbers are "very good," though a poll released the same day shows that Trump has the lowest approval rating of any president approaching their 100-day mark in office since 1945.
► In today's Washington Post — Trump voters don't have buyer's remorse. But some Hillary Clinton voters do. — While just 4% of Trump's supporters say they would back someone else if there was a redo of the election, fully 15% of Clinton supporters say they would ditch her. Trump leads in a re-do of the 2016 election 43% to 40% after losing the popular vote 46-44.
---
NATIONAL
► In the Chronicle of Higher Education — NLRB clears the way for resident advisers to unionize — In an unprecedented decision, the NLRB has held that undergraduate resident advisers are technically university employees because they receive compensation in the form of a stipend and free housing, and therefore they are eligible to unionize.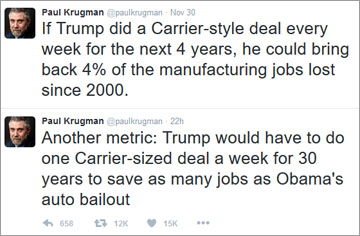 ► In today's NY Times — Trump saved Carrier jobs. These workers weren't as lucky. — These are the Indiana workers whose jobs President Trump didn't save… When President-elect Trump announced a deal with Carrier's corporate parent tpo save the jobs, employees thought they were among the lucky ones. It was not to be. Thanks to public pressure from Trump and a generous package of tax breaks negotiated by Gov. Mike Pence, Carrier did agree to keep making some of its furnaces in Indianapolis, preserving roughly 800 of 1,400 jobs there.
► In the Washington Post — Sandy Hook truther Alex Jones asks for privacy in custody battle 'for the sake of my children' — Implicit in Jones's appeal is that he believes the sometimes outlandish conspiracy theories he espouses. So do his loyal listeners, who he says are skeptical of what they hear from politicians and the mainstream media.
---
AND THEN, THERE'S THIS…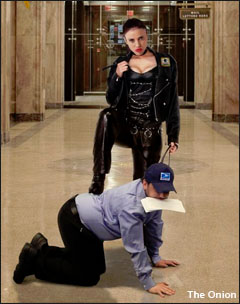 ► From The Onion — U.S. Postal Service appoints first leather-clad Postmistress General
---
The Stand posts links to Washington state and national news of interest every weekday morning by 10 a.m.
Short URL: https://www.thestand.org/?p=57229
Posted by
David Groves
on Apr 24 2017. Filed under
DAILY LINKS
. You can follow any responses to this entry through the
RSS 2.0
. Both comments and pings are currently closed.