Boeing banks $242M, McSticks and McStones, Trump's America
Tuesday, May 30, 2017
---
THIS WASHINGTON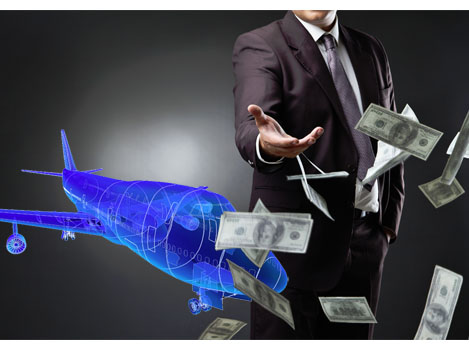 ► In the Seattle Times — Aerospace tax incentives saved Boeing $242 million last year — Boeing disclosed Friday that last year it saved $242 million thanks to Washington state's aerospace industry tax incentives, $63 million less than the previous year. The figures indicate Boeing paid $68 million in B&O tax, the major portion of its state and local tax bill.
► In the (Everett) Herald — Boeing's Washington tax-break savings in 2016: $242 million — The company shaved 6,344 jobs in 2016. It has issued nearly 1,200 layoff notices to workers in this state in 2017. "We continue to be extremely concerned about these tax breaks and the fact that the company employment is going down. That's not what the taxpayers of Washington expected," said SPEEA spokesman Bill Dugovich.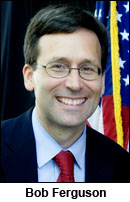 ► In the Olympian — Could 'folk hero to progressives' be Washington's next governor? — Observers say Bob Ferguson's early win against Trump has set up the 52-year-old Democratic politician to run for higher office, especially in left-leaning Washington state. Now, he just needs to keep up his momentum — something he's already doing with his steady drumbeat of challenges to Trump's environmental policies and other orders, several political consultants said.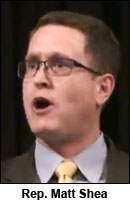 ► In today's Spokesman-Review — Judge rules that defamation lawsuit against Rep. Matt Shea can continue — Spokane County Sheriff's Deputy Travis Pendell filed the lawsuit against Shea and Scott Maclay after both said publicly that Pendell provided the gun used by Roy Murry when he killed his former wife's parents and brother. Shea's attorney argued that the lawsuit was unconstitutional and required Shea to devote time to it instead of doing his work as a legislator. Filing the lawsuit also "encouraged the media to contact Mr. Shea," which was a "further interference with the legislative session."
► In today's Seattle Times — Citizen watchdog peppers state with campaign-finance complaints against Dems — Glen Morgan, who used to work for the conservative Freedom Foundation, has been filing dozens of state campaign-finance complaints against Washington Democrats and others — 75 so far this year. And he's got more planned. Meanwhile, state officials work to deal with it all.
---
LOCAL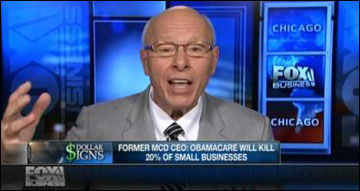 ► MUST-READ from The Stranger — Man who once ran one of the world's largest corporations: People who demand living wages are fascist (by Charles Mudede) — According to the former McDonald's CEO Ed Rensi, small businesses in Seattle are collapsing under the burden of the $15 an hour minimum wage. And it's not just restaurants that are closing their doors, but also beauty salons and dry cleaners. Seattle, the fastest growing city in the U.S., is, according to this view, in a recession. As for the protesters who were demanding $15 an hour at the McDonald's headquarters? They are being duped by union leaders, who are swimming cash and have lots of perks. On top of that, the protesters are "socialists and fascists." This is coming out of the mouth of a man who once ran one of the biggest corporations in the world. Fast food workers are in his eyes fascists and stupid for wanting a living wage. It's important to watch the bosses talk on Fox News. They hide nothing, they get right to it, they say it in your face, and they make it clear that class struggle is alive and kicking in the U.S.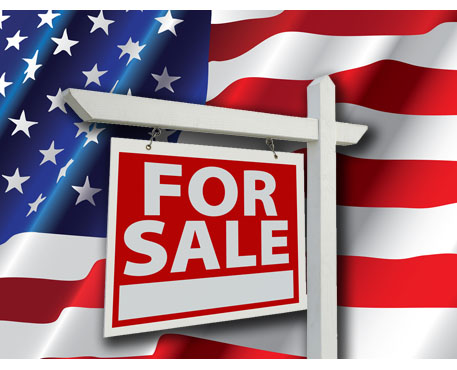 ► In today's Seattle Times — Do not privatize the Bonneville Power Administration (editorial) — Because it is a public entity, it does not require the rapacious profit margin that would inevitably flow from Trump's wrongheaded privatization proposal. It is self-sustaining, dependent on energy sales and ratepayers for its budget. It does not depend on any federal appropriation. And it underpins an economy with industries that located here because of the lower cost power.
ALSO at The Stand — America for sale — cheap! (Needs work.)
► In the Spokesman-Review — Skilled-labor sawmill jobs going unfilled; industry teams with colleges — The skilled-labor jobs pay between $25 and $34 per hour, plus benefits. Yet Idaho Forest Group has difficulty recruiting qualified candidates for the positions, said Tommy Groff, the mill's maintenance manager.
---
THAT WASHINGTON
► From The Hill — GOP leader tempers TrumpCare expectations — Senate Majority Leader Mitch McConnell (R-Ky.) is tempering expectations that the Senate will pass an overhaul of the nation's healthcare system, promising his colleagues a vote but not success.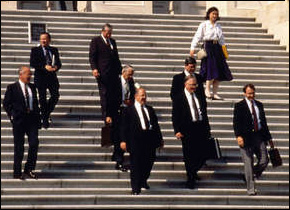 ► In today's NY Times — Drug lobbyists' battle cry over prices: Blame the others — A civil war has broken out among the most powerful players in the pharmaceutical industry — including brand-name and generic drug makers, and even your local pharmacists — with each blaming others for the rising price of medicine.
► In today's Washington Post — Dubke resigns as White House communications director — Mike Dubke has resigned as White House communications director in the first of what could be a series of changes to President Trump's senior staff amid the growing Russia scandal.
► In today's NY Times — When politicians pick their voters (editorial) — The Supreme Court needs to set limits on how lawmakers draw district lines to gain partisan advantage.
---
NATIONAL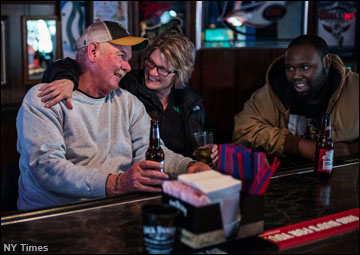 ► MUST-READ in today's NY Times — Immigrants keep an Iowa meatpacking town alive and growing — The union is long gone, and so are most of the white faces of men who once labored in the broiling heat of the killing floor and the icy chill of the production lines. What hasn't changed much is Dan Smith's hourly wage, which is still about $16 an hour, the same as when he started 37 years ago. Had his wages kept up with inflation, he would be earning about $47 an hour… In areas stripped of the farm and union jobs that paid middle-class wages and tempted the next generation to stay put and raise a family, young people are more likely to move on to college or urban centers like Des Moines. Left behind are an aging population, abandoned storefronts and shrinking economic prospects… Yet Storm Lake, hustled along by the relentless drive of manufacturers to cut labor costs and by the town's grit to survive, is still growing. However clumsily at times, this four-square-mile patch has absorbed successive waves of immigrants and refugees — from Asia, from Mexico and Central America, and from Africa. They fill most of the grueling, low-paid jobs at the pork, egg and turkey plants; they spend money at local shops, and open restaurants and grocery stores; they fill church pews and home-team benches.
---
TRUMP'S AMERICA

► In today's Seattle Times — Young father run down, killed in Grays Harbor County campground confrontation — Both victims are members of the Quinault Indian Nation, which fears the deadly crime may have been racially motivated: Witnesses said the driver could be heard shouting racial slurs, the tribe contends.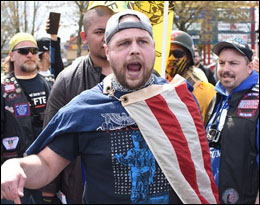 ► From NPR — White supremacist charged with killing 2 in Portland, Ore., knife attack — Police say the disturbance began when a man on a light-rail train "began yelling various remarks that would best be characterized as hate speech toward a variety of ethnicities and religions." Among the subjects of his diatribe were two young women who appeared to be Muslim; one was wearing a hijab.
► In today's Washington Post — A Republican called ICE on protesters in the Texas capitol. Then lawmakers started to scuffle. — Video of the altercation shows lawmakers pushing and yelling, and both Democrats and Republicans accused each other of threatening violence as tension escalated after Rep. Matt Rinaldi demanded that protesters be deported.
► In today's Huffington Post — Kentucky newspaper's windows shattered amid rising anti-press climate
► In today's NY Times — Americans, let's talk (by Roger Cohen) — Tens of millions of Trump opponents cannot communicate with tens of millions of his supporters. There is no viable vocabulary. There is no shared reality. This is the chasm to which Fox News, Republican debunking of reason and science, herd-reinforcing social media algorithms, liberal arrogance, rightist bigotry, and an economy of growing inequality have ushered us. It's perhaps the most important problem confronting the United States, because the end point of hardening fracture and mutual incomprehension is violence — like last week's fatal stabbing of two men by a Muslim-insulting white supremacist on a Portland commuter train.
---
The Stand posts links to Washington state and national news of interest every weekday morning by 10 a.m.
WASHINGTON IS A UNION STATE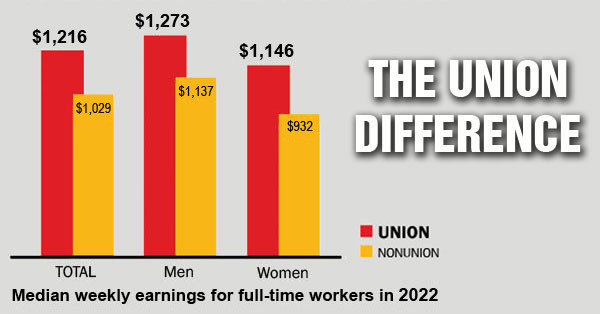 CHECK OUT THE UNION DIFFERENCE in Washington state: higher wages, affordable health and dental care, job and retirement security.
FIND OUT HOW TO JOIN TOGETHER with your co-workers to negotiate for better working conditions and respect on the job. Or go ahead and contact a union organizer today!