What works now? If people lead, political leaders will follow
By STAN SORSCHER
---
OLYMPIA (May 4, 2017) — Donald Trump's first few disorienting months leave many people wondering what governing looks like any more. It's time to look away from the political spectacle, and take a deep breath.
Consider two opposing value statements.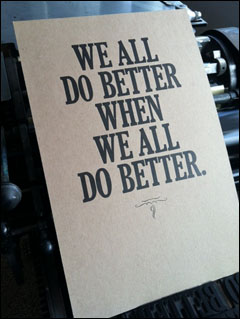 "We all do better" Value Statement
► The purpose of our economy is to raise our standard of living. Here, "standard" applies to our community and our country.
► We value opportunity and fairness, stronger communities, shared prosperity, and investment in the future.
► All work has dignity.
► We are each other's co-workers, neighbors, friends, relatives, and customers. We all do better when we all do better. My well-being depends on your well-being.
Under "we all do better" values, government plays a legitimate role – building social cohesion and promoting public interest.
Markets are powerful and efficient, but markets fail. Climate change and inequality are the two defining challenges of our time, and arguably the two biggest market failures in human history. Appropriate public policies prevent or correct market failures. We should manage national policies and globalization to strengthen Democracy and well-being at home and abroad.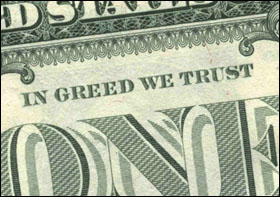 "Greed is good" Value Statement
► Investor/shareholder interests come first; public interests second. Money and influence capture gains from productivity and globalization for those at the top.
► Self-interest is more important than common interest. Power and leverage are used to gain advantage for "us" over "them."
► Greed is good.
► I can succeed at your expense. "Others" are a threat to my well-being. I can demonize or vanquish others to get a bigger piece of a smaller pie.
Under "greed is good" values, power and influence distort public policies in favor of those who already have plenty of both. These values weaken social cohesion, and discredit institutions of civil society. We manage national policies and globalization to prioritize investor interests over public interests. Workers need to sacrifice our living standards "to compete in the global economy."
---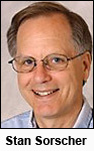 Stan Sorscher, a labor representative at the Society of Professional Engineering Employees in Aerospace (SPEEA), IFPTE 2001. His columns appear regularly at Huffington Post.
Short URL: https://www.thestand.org/?p=57565
Posted by
David Groves
on May 4 2017. Filed under
OPINION
. You can follow any responses to this entry through the
RSS 2.0
. Both comments and pings are currently closed.