Party before country, how to create a death spiral, LAPOTUS
Friday, June 9, 2017
---
PARTY BEFORE COUNTRY

► In today's Washington Post — Comey testimony threatens to deepen political crisis engulfing White House — Former FBI director James B. Comey said President Trump and his team told "lies, plain and simple" in an effort to cover up the real reason for his firing last month.
► In today's NY Times — All the president's lies — Weeks after being described by Donald Trump as a "nut job," James Comey on Thursday deftly recast his confrontation with the president as a clash between the legal principles at the foundation of American democracy, and a venal, self-interested politician who does not recognize, let alone uphold, them.

► MUST-READ from Vox — The most important Comey takeaway is that congressional Republicans don't care (by Matthew Yglesias) — This is part of an ongoing process of Republicans lowering the bar for Trump's statements and conduct in a way that is both nonsensical and dangerous. The President of the United States is not supposed to interfere in criminal investigations. There's no "he only did it with a light touch" or "it was to help out a buddy not himself personally" exemption to that rule. And "he's too ignorant to know that was the rule" is an absurd excuse to make for a septuagenarian who also happens to be President of the United States. Either he has the character, intellect, temperament, and disposition to do the job properly or he doesn't…
The question before Congress is whether or not it's appropriate for a president to fire law enforcement officials in order to protect his friends and associates from legal scrutiny. And the answer Congressional Republicans have given is that it's fine. The question before the public is now whether or not they will face political consequences for having reached that conclusion.
EDITOR'S NOTE — Can we have a snap election? Please?
---
TRUMPCARE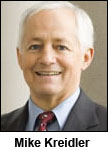 ► In today's Spokesman-Review — Two health insurance companies pull out of Washington individual market — Two health insurance companies will quit offering individual plans in Washington state next year, leaving the state with 11. Some companies that remain will drop areas where they offer coverage, and two counties will have no company offering individual plans. "The proposed drop in insurers and coverage areas clearly indicates to me that the uncertainty the Trump administration and the GOP-controlled Congress has sowed for months is sabotaging the progress we've made," state Insurance Commissioner Mike Kreidler.
► In today's NY Times — A key Republican demands subsidies to calm insurance markets — A powerful House Republican said Thursday that Congress should immediately provide money for subsidy payments to health insurance companies, which have been demanding big rate increases or fleeing from Affordable Care Act markets because of President Trump's threat to cut off the funds.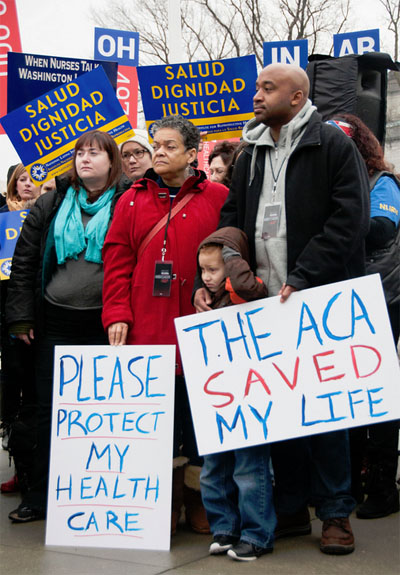 ► In today's Washington Post — White House touts the ACA's demise even as insurers seek help in stabilizing its marketplace — The Trump administration's strategy is to convince Americans that the collapse of the Affordable Care Act is inevitable and to bolster public and congressional support for a GOP overhaul. But behind the scenes, the increasing fragility of the law's insurance marketplaces has created an increasingly difficult predicament for the president's top advisers. The issue is whether to take steps to allay the concerns of skittish insurers, some of which are either increasing rates or pulling out altogether, or let things deteriorate further — even at the risk of being blamed. For the moment, the administration has defaulted to a position of doing little to try to soothe the health insurance industry, even as many insurers warn that federal action — or inaction — could aggravate the situation. Some suggest that the White House's relentless naysaying is not reflecting marketplace problems as much as driving them.
► From The Hill — Parliamentarian threatens deadly blow to GOP healthcare bill — The Senate parliamentarian has warned Republicans that a provision in their healthcare reform bill related to abortion is unlikely to be allowed, raising a serious threat to the legislation.
► In today's Washington Post — Drug crisis pushing up death rates for almost all groups of Americans — After falling for a century, the overall death rate for Americans aged 25 to 44 rose 8 percent between 2010 and 2015.
---
LOCAL
► From KUOW — Opponents call Vancouver oil terminal 'bad plan' while supporters tout jobs — More than 100 people testified before the Washington state Energy Facility Site Evaluation Council in Vancouver Wednesday. It was one of the last opportunities for the public to sound off on a proposed oil terminal there.
► In today's Columbian — EFSEC listens to foes, supporters of proposed oil terminal — Lee Newgent, executive secretary of the Washington State Building and Construction Trades Council, AFL-CIO: "We're not climate deniers in any way, shape or form … but we know our economy is tied to carbon use."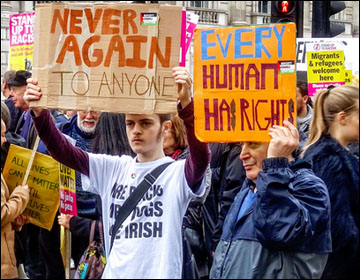 ► In today's Seattle Times — Seattle police prepare for Saturday's 'March Against Sharia' and counterprotest — A group that claims Islamic Sharia law is a threat to American values will hold a demonstration at Seattle City Hall on Saturday, prompting plans for a large counter-demonstration.
ALSO at The Stand — Rally against racist anti-Muslim group on Saturday in Seattle
► From KNKX — How much do you have to make to rent in Washington? — A person has to make nearly $19 per hour to comfortably rent a one-bedroom apartment in Washington state, according to a new report from a national housing advocacy group.
► In today's Bellingham Herald — In Whatcom County, housing is out of reach for minimum wage earners — A new report estimates a Whatcom County resident making minimum wage would have to work 52 hours a week to afford a one-bedroom apartment.
► From The Stranger — To afford a one-bedroom apartment in Seattle, a minimum wage worker has to work 87 hours per week
► In today's Denver Post — Nowhere in America can a full-time minimum wage worker afford to rent a two-bedroom apartment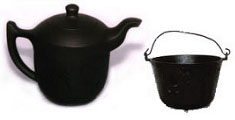 ► In today's (Everett) Herald — Boeing complaint to U.S.: Bombardier unfairly subsidized — Boeing accused Bombardier of selling its new single-aisle CSeries airplanes to Delta Air Lines at cut-rate prices, which it could only do thanks to massive cash infusions last year from the Canadian and Quebec governments.
---
THAT WASHINGTON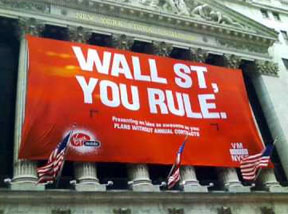 ► In today's NY Times — Bill to erase Dodd-Frank banking rules passes in House — The House approved legislation on Thursday to erase a number of core financial regulations put in place by the 2010 Dodd-Frank Act. The vote quickly drew the ire of Democrats who argued that Republicans were giving a handout to Wall Street while putting everyday investors at risk. The measure faces long odds of becoming law because of the slim majority that Republicans hold in the Senate.
EDITOR'S NOTE — All Republicans from Washington state voted for this (except Rep. Dave Reichert, who missed the vote), and all Democrats voted "no."
PREVIOUSLY at The Stand — Tell Congress: Don't put economy at risk by deregulating banks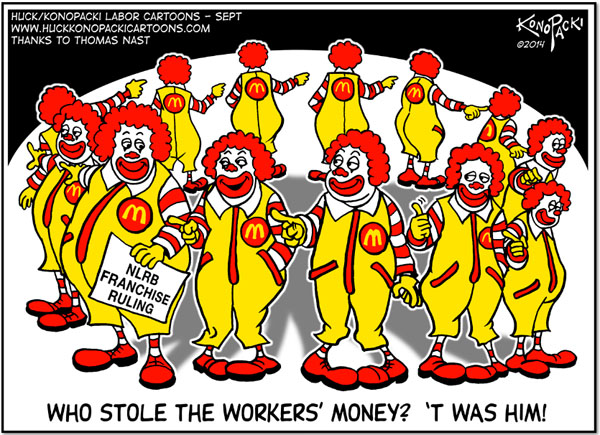 ► From Eater — The Trump administration just gave McDonald's a major win — Millions of fast-food restaurant workers have suffered a setback in their fight for higher wages. Yesterday, the Trump administration rolled back legal recommendations that sought to define corporations like McDonald's and its franchisees as "joint employers," which would have made the larger entity ultimately liable for establishing fair pay and benefits.
► From The Hill — Trump's 'infrastructure week' goes off the rails — The White House's self-proclaimed "infrastructure week" has generated a flurry of headlines on nearly everything else.
---
T.G.I.F.
► This one goes out to Donald Trump.
---
The Stand posts links to Washington state and national news of interest every weekday morning by 10 a.m.
Short URL: https://www.thestand.org/?p=58466
Posted by
David Groves
on Jun 9 2017. Filed under
DAILY LINKS
. You can follow any responses to this entry through the
RSS 2.0
. Both comments and pings are currently closed.