Kickstarting talks, hiding Trumpcare 2, good riddance to centrism
Tuesday, June 13, 2017
---
THIS WASHINGTON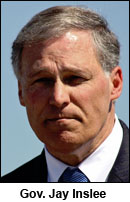 ► From KUOW — Inslee vows to 'kickstart' budget negotiations — Gov. Jay Inslee is sounding the alarm over the pace of budget negotiations at the state Capitol. He said that it's time for both sides to make "major moves" toward compromise. The governor is insisting that budget writers begin face-to-face negotiations immediately, instead of just passing offers back and forth. He said they've agreed. But that's not going to be enough. "They have to make major moves on spending, they're going to have to make major moves on revenue in order to have something that will actually meet the needs of the state of Washington," the governor said.
PREVIOUSLY at The Stand:
Fact check: Senate REJECTED state employee contracts
Tell legislators: Stop this political nonsense, fund the contracts
► In today's Seattle Times — Democrat Javier Valdez picked to fill legislative seat vacated by Seattle's Jessyn Farrell — The King County Council has appointed longtime local Democratic leader Javier Valdez as a state representative from the 46th District of North Seattle.
---
LOCAL
► In today's Spokesman-Review — Lawsuit alleges Deaconess, Valley hospital owner shorted community millions in charity care — Deaconess and Valley hospitals' owner failed to provide up to $110 million worth of charity care promised to low-income patients during its tenure in Spokane, a lawsuit filed Monday said.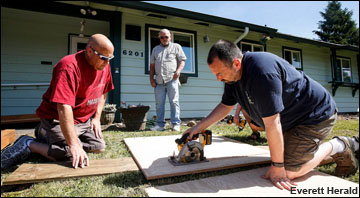 ► In today's (Everett) Herald — Volunteers build wheelchair ramps through Machinists program — The IAM program builds wheelchair ramps around Western Washington for people who need one. The program is open to anyone, not only former or current union members. The United Way helps pay for supplies if money is tight for a person, said Adrian Camez, a Boeing worker and IAM member. He helps run the ramp-building program, which is part of the Machinists Volunteer Program. The group builds about 20 to 30 wheelchair ramps a year, he said.
► In today's News Tribune — Here's how to show your love for The Evergreen State College, or march against it — Two community rallies are scheduled this week, prompted by recent happenings at The Evergreen State College in Olympia, where angry protests and controversy over race have garnered national attention.
---
TRUMPCARE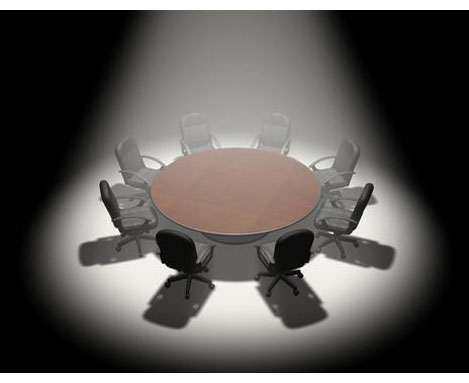 ► From The Hill — Health groups want their say on Senate Republicans' plan — Healthcare groups are decrying Republican senators for closing their doors to the public as they write legislation repealing and replacing ObamaCare. Senate Republicans are not holding public hearings or committee markups for their bill, a major departure from the traditional lawmaking process.
► In today's NY Times — The Senate hides its Trumpcare bill behind closed doors — Opening it to scrutiny before a vote would be the congressional equivalent of exposing a vampire to sunlight.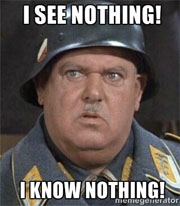 ► From TPM — Graham says he doesn't know details of GOP health care bill, doesn't want to — Sen. Lindsey Graham (R-SC) on Monday said he does not know any details of the Republican bill to repeal and replace Obamacare and does not want to learn any.
► In today's NY Times — John Kasich backs slow Medicaid rollback, but with more money — The statement by the influential Republican governor of Ohio could prove significant as Senate Republicans try to find near unanimity on a health bill.
► From AARP — The Age Tax — The new healthcare bill in Congress would charge people 50 and over 5 times more for healthcare than everyone else. It would also charge people with pre-existing conditions, like cancer, diabetes and even asthma thousands of dollars more for coverage. AARP is calling on every Senator to vote no on the healthcare bill. Learn more: www.action.aarp.org/voteno
► From The Hill — How the Obama administration made it possible to gut Medicaid (by Brendan Williams) — The House-approved American Health Care Act and President Trump's proposed budget combined assume $1.45 trillion in Medicaid cuts. But it was the Obama administration that effectively removed all obstacles to such cuts in a little-noticed U.S. Supreme Court case.
---
THAT WASHINGTON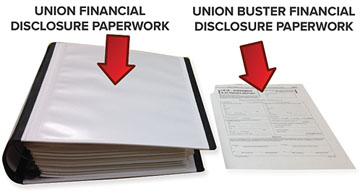 ► From Huffington Post — The Trump administration wants to hide union-busting by employers — American companies shell out millions of dollars a year to lawyers and consultants whose job is to kill union-organizing campaigns. Much of that work is done in the shadows, and the Trump administration is looking to keep it that way. In a blow to unions, the Labor Department on Monday proposed rescinding what's known as the "persuader rule," a regulation that would ramp up disclosure requirements for employers who hire anti-union consultants. The Obama administration proposed the persuader rule last year in order to bring more transparency to a profitable industry known colloquially as union-busting.
► In today's Washington Post — Ivanka Trump is hitting the road to boost workers. Her father wants to gut job-training programs. — By downsizing and replacing programs with private-sector partnerships, the Trumps in the White House want to help more workers with less federal funding.
► In today's NY Times — Remember the promise of good jobs? (editorial) — Both the Federal Reserve and the federal government are holding back wage growth.
► Oh, and then there's this in today's NY Times — Friend says Trump is considering firing Mueller as Special Counsel — A longtime friend of President Trump said on Monday that Trump was considering whether to fire Robert S. Mueller III, the special counsel investigating possible ties between the president's campaign and Russian officials. The startling assertion comes as some of Trump's conservative allies, who initially praised Mueller's selection as special counsel, have begun trying to attack his credibility.
---
NATIONAL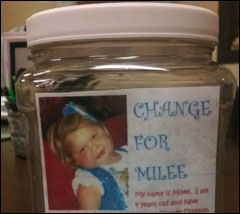 ► From Bloomberg — America's health-care crisis is a gold mine for crowdfunding — Crowdfunding platforms such as GoFundMe and YouCaring have turned sympathy for Americans drowning in medical expenses into a cottage industry. A study of GoFundMe found that $930 million of the $2 billion raised in the period the study analyzed was from medical campaigns.
► In the (Jefferson City) News Tribune — Petition aims to halt Missouri right-to-work law — Unions statewide, including in Jefferson City, held about 50 petition drives Saturday, collecting signatures to force a referendum onto the November 2018 ballot that could kill Missouri's new right-to-work law before it ever takes effect. To get the referendum on the ballot, petitioners must gather about 90,000 signatures before Aug. 28. If that happens, the law won't take effect until Missourians vote on the measure next November.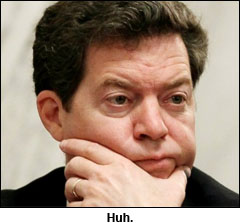 ► In today's Washington Post — Trickle-down economics is a nightmare. Kansas proved it. (by Eugene Robinson) — The Republican gospel of cutting taxes and government services to the bone doesn't lead to economic growth; it leads to crisis and decline. Just ask the people of Kansas, who finally have seen the light. For five years, Kansas's Republican governor, Sam Brownback, conducted the nation's most radical exercise in trickle-down economics — a "real-live experiment," he called it. He and the GOP-controlled legislature slashed the state's already-low tax rates, eliminated state income tax for most owner-operated businesses and sharply reduced vital government services. It ended up being a shot of poison. Growth rates lagged behind those in neighboring states and the nation as a whole. Deficits mounted to unsustainable levels. Services withered. Brownback had set in motion a vicious cycle, not a virtuous one.
---
TODAY'S MUST-READ
► From Rolling Stone — Goodbye, and good riddance, to centrism (by Matt Taibbi) — For decades pundits and pols have been telling progressive voters they don't have the juice to make real demands, and must make alliances with more "moderate" and presumably more numerous "centrists" in order to avoid becoming the subjects of right-wing monsters like Reagan/Bush/Bush/Trump. Voters for decades were conned into thinking they were noisome minorities whose best path to influence is to make peace with the mightier "center," which inevitably turns out to support military interventionism, fewer taxes for the rich, corporate deregulation and a ban on unrealistic "giveaway" proposals like free higher education. Those are the realistic, moderate, popular ideas, we're told.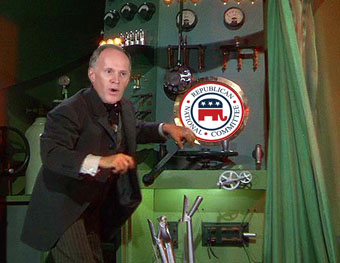 But it's a Wizard of Oz trick, just like American politics in general. There is no numerically massive center behind the curtain. What there is instead is a tiny island of wealthy donors, surrounded by a protective ring of for-sale major-party politicians (read: employees) whose job it is to castigate too-demanding voters and preach realism. Those pols do so with the aid of a bund of dependably alarmist sycophants in the commercial media, most of whom, whether they know it or not, technically inhabit the low end of the 1 percent and tend to be amazed that people out there are pissed off about stuff.
---
The Stand posts links to Washington state and national news of interest every weekday morning by 10 a.m.
Short URL: https://www.thestand.org/?p=58534
Posted by
David Groves
on Jun 13 2017. Filed under
DAILY LINKS
. You can follow any responses to this entry through the
RSS 2.0
. Both comments and pings are currently closed.