Jobs still held hostage, Trumpcare lacks votes, NAFTA 2
Tuesday, July 18, 2017
---
THIS WASHINGTON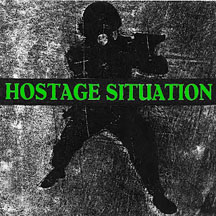 ► In today's Seattle Times — Washington lawmakers face deadline in stalemate over rural water-use — A handful of Washington lawmakers hope to reach a last-minute deal to end the lingering — and consequential — stalemate over rural water-use and a capital-construction budget. Washington residents everywhere could miss out on billions of dollars for school construction, wildfire prevention and money to shore up the state's troubled mental-health system. Senate Republicans have said they will not vote to approve a construction budget without legislation to address the water-rights issue.
► In the Olympian — Inslee veto underscores need for tax reform (editorial) — The manufacturing tax cut was a significant tax code change and lacks accountability. If Inslee broke trust, legislators also broke trust with the public by negotiating their tax-break package in secret and approving with virtually no public review… The lack of accountability flies in the face of a recent — and sound — trend of putting time limits and other conditions on preferred tax rates and tax exemptions… If we are going to cut taxes for every business that threatens to leave — or might threaten to — then we need to find a way to shift some tax burdens off businesses. A thoughtful approach would shift some of that burden onto the backs of those who receive windfalls in our winner-take-all economy.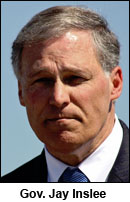 ► In the (Everett) Herald — Gov. Inslee, GOP spar over vetoed tax break for manufacturers — Gov. Jay Inslee defended his decision to veto a tax break for manufacturers, saying it felt unfair to him to raise property taxes on homeowners while giving business interests "sugar candy tax cuts." Inslee told the Herald editorial board:
"I know almost every property owner in Snohomish County is going to get a tax increase," Inslee said. "Going to them and explaining we just increased your taxes, but cut it for a business person with a good lobbyist — that's not a good numerical equation."
ALSO at The Stand — Gov. Inslee was right to veto 'irresponsible' business tax cut
► From KNKX — Will Washington state's new school funding plan help alleviate the teacher shortage? — Now that lawmakers have passed a new school funding plan, some education officials are expressing optimism that higher pay will attract more people into the field.
► In the (Everett) Herald — Is K-12 education fully funded? Not so fast (by Brendan Williams) — Washington continues to use baling wire and volatile revenue sources for budgets, and we are only ever a volatile president's actions (perhaps tweets) away from another recession. The Washington state Supreme Court has, rightly, insisted on "dependable revenue sources" for K-12. You can't separate a budget from its shaky revenue foundation. So why should the public demand progressive tax reform if even Democrats claim progressive aims were "fully" achieved by regressive means? Settling for less is learned helplessness.
► In today's Seattle Times — Liberal think tank in Seattle ordered to pay $30,000-plus in campaign-disclosure fines — The Washington Budget & Policy Center has agreed to pay more than $30,000 in relation to violations of state campaign-disclosure law, according to the state Attorney General's Office. The action stems from a complaint by the right-leaning Freedom Foundation.
---
TRUMPCARE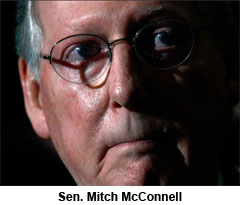 ► In today's Washington Post — Two more Senate Republicans oppose health-care bill, leaving it without enough votes to pass — Two more Senate Republicans have declared their opposition to the latest plan to overhaul the nation's health-care system, potentially ending a months-long effort to make good on a GOP promise that has defined the party for nearly a decade and been a top priority for President Trump… McConnell did announce late Monday that he plans to push for a vote in the coming days anyway, but with a catch: senators would be voting to start debate on the unpopular House-passed bill. McConnell has promised to amend the bill to a pure repeal, but with no guarantee that such an amendment would pass.
EDITOR'S NOTE — Find out what you can do to #ProtectOurCare here.
► In today's Washington Post — McConnell's new last-gasp effort to repeal Obamacare appears certain to fail — Republicans don't have the votes in either chamber of Congress to call for a full repeal of the Affordable Care Act.
► In today's NY Times — In Congress, obstructionists are obstructing themselves (editorial) — After years spent as obstructionists, obstruction seems to be all they know. Now they're obstructing themselves, a good thing since it may limit their ability to do harm.
---
LOCAL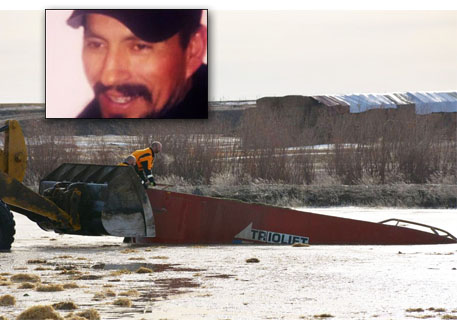 ► In the Idaho Statesman — Two men died unthinkable deaths in manure ponds. Are we doing enough to protect farmworkers? — Drowning and other manure accidents killed farmworkers in Idaho and at least four other states during the past three years, according to OSHA records. And that's just a fraction of the deaths in agriculture, one of the most dangerous industries in the U.S. More than 5,000 agricultural workers in the U.S. died on the job between 2003 and 2011, a death rate seven times higher than average. The local OSHA office began noticing a "dramatic uptick" in agriculture fatalities in early 2013, and it has persisted
► In today's Seattle Times — Rebuffing union, Mayor Murray orders Seattle police to begin wearing body cameras — The mayor's executive order comes one month after the absence of video left lingering questions in the fatal police shooting of Charleena Lyles. Murray took the action amid stalled negotiations with the Seattle Police Officers' Guild.
► In today's Seattle Times — Murray says he won't resign despite council member's urging — City Councilmember M. Lorena González said she's asked Seattle Mayor Ed Murray to consider stepping down in light of new information about sexual-abuse allegations.
---
C.E.O. PAY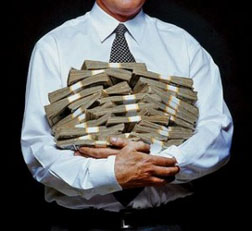 ► In the Seattle Times — NW CEOs sitting pretty, despite public's view that they're paid too much — CEOs of large public companies continue to win enormous compensation packages, fueling a running debate that touches on issues of fairness and merit, greed and incentive. Since 2010, the average annual pay for Northwest public company CEOs has jumped nearly 60 percent to $3.6 million last year, Equilar data show. Meanwhile, the average annual wage for all workers in the three-state region during that time increased 12 percent to $49,143, according to federal wage surveys.
► In the Seattle Times — Extreme compensation has become the norm (by Jon Talton) — In 1965, a high-water mark of the middle class, the average CEO made 20 times the average worker's pay. Since then, the gap has grown 17-fold to more than 340 times the average worker's pay.
► From AP — At biggest U.S. companies, CEOs got a nice raise last year — Median CEO compensation at S&P 500 companies last year jumped by the most in three years. But at those relatively few companies where "say-on-pay" votes were lukewarm or worse, executives were often punished with reduced pay packages.
---
THAT WASHINGTON
► From Reuters — U.S. outlines NAFTA objectives, includes currency provision — The United States on Monday outlined a tough negotiating strategy for revising the 1994 NAFTA and for the first time in a U.S. trade deal said it would seek to deter currency manipulation by trading partners. U.S. labor union leaders and Democratic lawmakers weighed in on the issue early, reminding Trump they expect him to keep 2016 election campaign promises to protect American workers in NAFTA talks.
► From Reuters — House GOP unveils $4 trillion budget plan that attaches major spending cuts to tax reform — Republicans in the U.S. House of Representatives took a first step toward tax reform on Tuesday, with the release of a fiscal 2018 budget plan that would allow a tax reform package to pass the U.S. Congress without support from Democrats. The $4 trillion blueprint, which must be approved by both the House and Senate, would also set the stage for a Republican-only repeal of the 2010 Dodd-Frank Wall Street reform law and $203 billion in savings from mandatory federal programs including food stamps over the next decade.
► In the NY Times — TPP is back in talks without the U.S. — The 11 other countries that had negotiated the pact indicated this week that they wanted to press ahead with the TPP, a sweeping multinational trade agreement that had originally been sold as a way to tether the United States more closely to East Asia and to create an economic bloc capable of standing against an increasingly muscular China.
---
NATIONAL
► From CNN — NPR and union reach late-night deal and avoid worker walkout — NPR employs over 800 people, and the union says 433 of them are SAG-AFTRA members. Their last contract expired on June 30, and it was extended until midnight Friday and stretched again until midnight Saturday. An agreement was reached at 12:08 a.m. ET Sunday, the union said.
► From The Onion — Habitat For Humanity investigated for working conditions after 92-year-old laborer collapses on site
---
The Stand posts links to Washington state and national news of interest every weekday morning by 10 a.m.
WASHINGTON IS A UNION STATE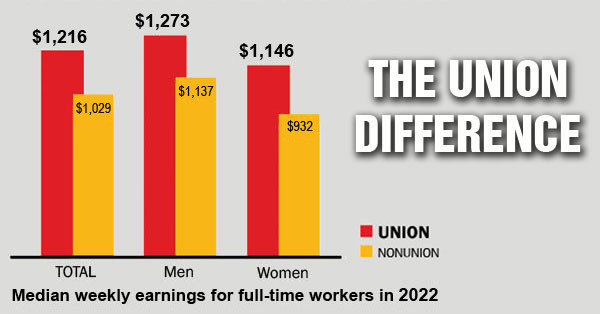 CHECK OUT THE UNION DIFFERENCE in Washington state: higher wages, affordable health and dental care, job and retirement security.
FIND OUT HOW TO JOIN TOGETHER with your co-workers to negotiate for better working conditions and respect on the job. Or go ahead and contact a union organizer today!