'Insubordination' at Sarbanand, Trump's clone in Spokane, Gentle Glen
Friday, August 11, 2017
---
NUCLEAR WAR



► Today's MUST-SEE from The Rachel Maddow Show
► In today's NY Times — Trump warns North Korea: U.S. Is 'locked and loaded' — For the third time in a week, President Trump suggested he was ready to strike the small, isolated Asian country that has been developing nuclear weapons.
► In today's NY Times — Even the most precise strike could prompt retaliation (news analysis) — A limited action, like knocking out a missile before it launches, could set off a spiral of escalation.
---
DEATH AT SARBANAND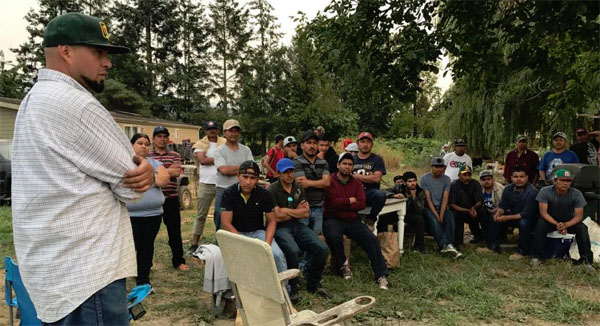 ► From KUOW — A death pushed these farmworkers to protest. Now an investigation is underway — They walked along a dusty, country road, fields of ripe blueberries stretching for miles. This was a protest march to Sarbanand Farms, in this tiny town near the Canadian border, where a Mexican farmworker took ill last week. The man, Honesto Silva Ibarra, a 28-year-old father, died days later at Harborview Medical Center in Seattle. He was one of 519 foreign workers hired to work at Sarbanand Farms this season on the H-2A visa… This is Miguel Angel Ramirez Salazar's third summer at Sarbanand. He's seen problems before but stayed mum. "We were quiet," he said. "We never wanted to talk, out of fear." But when a fellow worker became seriously ill, he said the men became concerned about his medical care. They called for a work stoppage to demand answers and to push for cold water in the fields and better food. A kitchen cook last year said she was fired after refusing to cook spoiled pork. On their pink slips, Sarbanand checked the box for insubordination. "We stopped work for one day to improve our contracts," Ramirez said. "I was just exercising my rights. But now I'm going home empty handed."
► From KING 5 — Protesters demand accountability for farmworker's death, labor conditions in Sumas
---
TRUMPCARE




► In today's Spokesman-Review — Health care, Trump, North Korea feature prominently at McMorris Rodgers' town hall — Those attending Rep. Cathy McMorris Rodgers' first town hall since the 2016 election may have had to preregister, but that didn't deaden the crowd's skepticism. She faced pointed questions about her support for the GOP health care bill, President Trump and the threat posed by North Korea from a crowd that frequently interjected and implored the congresswoman to directly answer the questions posed… Outside the town hall, about a hundred protesters lined Sharp Avenue with signs and bullhorns, expressing support for science and health care, and urged people to "Repeal and Replace Cathy." Lamont Worden, a retired emergency room doctor and Air Force veteran, said he was there because he's concerned about health care: "I feel like Cathy McMorris Rodgers doesn't represent us anymore. She's a clone of Trump and (House Speaker Paul) Ryan."
► In today's Washington Post — At raucous town halls, Republicans have faced another round of anger over health care — Republicans had hoped to begin a conversation about tax reform and must-pass budget measures. Instead, they've faced constituents still focused on the stalled effort to repeal the Affordable Care Act.
► From TPM — Poll: Most say it's time to end effort to repeal Obama health law — Message to President Donald Trump and congressional Republicans: It's time to make the Obama health care law more effective. Stop trying to scuttle it. That's the resounding word from a national poll released Friday by the nonpartisan Kaiser Family Foundation. The survey was taken following last month's Senate derailment of the GOP drive to supplant much of President Barack Obama's statute with a diminished federal role in health care. Around 4 in 5 want the Trump administration to take actions that help Obama's law function properly, rather than trying to undermine it.
---
LOCAL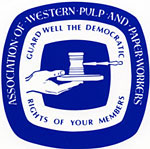 ► From AWPPW 5 — AWPPW rejects GP/Koch Industries contract offer — AWPPW Local 5 and Georgia Pacific, wholly owned by Koch Industries, have been in contract negotiations for more than three years, as the labor agreement expired May 31, 2014. Local 5, located in Camas, Wash., overwhelmingly rejected a contract offer this week while simultaneously giving strike authorization. It is likely that customers such as Wal-Mart, Costco, Staples and Kroger's would have supplies affected should a labor dispute arise at the GP facility.
► In today's News Tribune — She has no memory of Mexico. Now she's trying to live her life like she won't be deported — Daniela Arias, 17, is a DACA recipient. The Tacoma girl was in Mexico but has no memories of it. In fall she starts at UW Tacoma, unless President Donald Trump rescinds President Obama's executive order.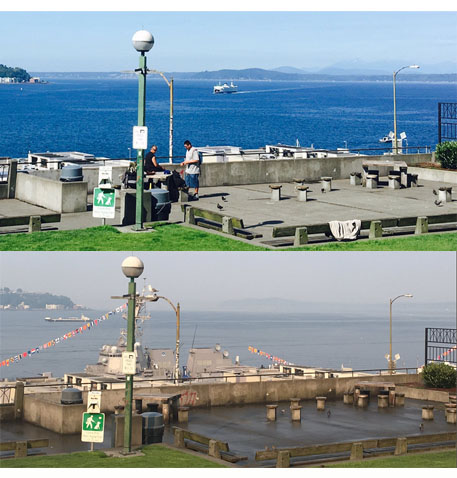 ► From The Stranger — As an Earth scientist, I know that the heat wave & haze are making climate change visceral for the Pacific Northwest (by Sarah Myhre) — What is the point of attributing weather extremes to anthropogenic climate change? It doesn't matter. Why? Because climate change is planetary science — not regional weather. Weather events, like heat waves and forest fires, demonstrate what we all have to lose. Any equivocation around this is to lose the forest of planetary science for the tree of weather attribution. We all suffer in the heat — but the weakest, poorest, and sickest of us suffer the most. This is why climate change is about justice and the care of others — not just about science and engineering.
ALSO at The Stand — Are smoky skies a glimpse of our future?
---
THIS WASHINGTON

► In today's News Tribune — Conditions at state institutions unacceptable (editorial) — A new report by Disability Rights Washington says that people living in the four state-run communities for the developmentally disabled, including the Rainier School in Buckley, have suffered neglect and abuse.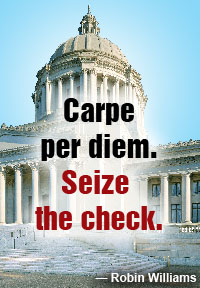 ► In today's Columbian — Sen. Rivers, Rep. Harris top per diem list — Local lawmakers expressed unease at taking extra taxpayer money ($120 per day) when the Legislature goes into overtime. But they've adopted different approaches to taking or leaving per diem payments during the marathon special sessions. Sen. Annette Cleveland (D-Vancouver) is the only local lawmaker to turn down per diem during special sessions. Others, citing time away from work and a need to make money, do. Sen. Ann Rivers (R-La Center) took the most per diem of Clark County's state Senate delegation at $15,720.
---
THAT WASHINGTON
► From U.S. News — Study: Trump-backed immigration act would cut GDP, jobs — A new study projects that Trump's so-called RAISE ACT would slow gross domestic product growth and reduce the size of the overall labor market in the years ahead. "We project that the RAISE Act will lead to less economic growth and fewer jobs than otherwise. Job losses emerge because domestic workers will not fill all the jobs that immigrant workers would have filled," says the report from a research organization at the University of Pennsylvania's Wharton School.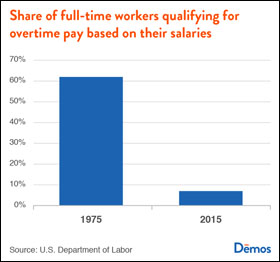 ► From Demos — Trump threatens to strip away overtime pay — The Department of Labor recently moved to begin rolling back the overtime pay rule, taking a critical benefit away from millions of working people and their families… The overtime pay rule represents a very real way that our democratically-elected officials can change the rules of the game, unrigging the economy in a way that actually benefits ordinary Americans. We should not allow Trump and his corporate lobbyist friends to strip this benefit away.
---
NATIONAL
► From The Nation — Why 'corporate responsibility' campaigns fail (by Michelle Chen) — For consumers and civil-society groups, data can illuminate a fuller picture of how deeply industries are failing to follow basic human-rights principles, even as they sop up billions in profits from us. And with such complex structural economic issues at stake, it becomes clear that the private sector can't police itself.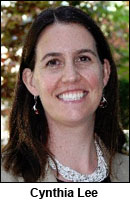 ► From Vox — I'm a woman in computer science. Let me ladysplain the Google memo to you. (by Cynthia Lee) — In the end, focusing the conversation on the minutiae of the scientific claims in the manifesto is a red herring. Regardless of whether biological differences exist, there is no shortage of glaring evidence, in individual stories and in scientific studies, that women in tech experience bias and a general lack of a welcoming environment, as do underrepresented minorities. Until these problems are resolved, our focus should be on remedying that injustice. After that work is complete, we can reassess whether small effect size biological components have anything to do with lingering imbalances. For today — given what women in tech have had to deal with over the past week — try pouring a cup of coffee for a female coder in your office, and asking her about the most interesting bug she's seen lately.
► In today's Seattle Times — Amazon's robots: job destroyers or dance partners? — The 100,000 orange robots that glide through Amazon warehouses and the thousands of Amazonians who build, program and use them are part of the evolving relationship between humans and their tools that awakens new possibilities but also new fears.
► In today's NY Times — Wisconsin isn't so sure it wants those 13,000 factory jobs — Critics are raising concerns over subsidies and loosened environmental rules for a new electronics plant in the state, but Gov. Scott Walker says thousands of new jobs outweigh the costs.
► In today's NY Times — Who owns Anbang of China? A U.S. labor union wants to know. — To the growing list of entities questioning the ownership of Anbang Insurance Group, the Chinese financial conglomerate, add one more: UNITE HERE.
---
T.G.I.F.
► Having grown up in the South, The Entire Staff of The Stand™ is old enough to remember watching the Glen Campbell Goodtime Hour variety show on CBS. (We know. "What's a variety show?" "What's a CBS?") When he passed away this week at the age of 81, following a well-publicized struggle with Alzheimer's Disease, we read this remembrance in The New York Times celebrating him as a "musical omnivore."
As a member, in the 1960s, of Hollywood's celebrated Wrecking Crew, an expansive circle of studio musicians akin to Motown's Funk Brothers or Nashville's A-Team, Mr. Campbell played guitar on iconoclastic recordings produced by Phil Spector, as well as others made by West Coast pop hitmakers like the Mamas and the Papas and the Association. He briefly replaced Brian Wilson in the Beach Boys while the group was on tour in 1964 and, two years later, contributed to the sessions that yielded their psychedelic touchstone, "Pet Sounds."
Watch as the celebrated songwriter and hitmaker, surrounded by country music royalty, wows them all with a virtuoso guitar break in the middle of his classic, "Gentle on My Mind." Enjoy and R.I.P., Mr. Campbell.
---
We've got good news and bad news. The good (for us): The Entire Staff of The Stand will be vacationing together all next week. It's part team-building, part restoration, and all about making sure our team can continue to offer the best online labor news source in the West (of Lake Union). The bad news: our next updates to this site won't be until Monday, Aug. 21.
Until then…
---
The Stand posts links to Washington state and national news of interest every weekday morning by 10 a.m.
WASHINGTON IS A UNION STATE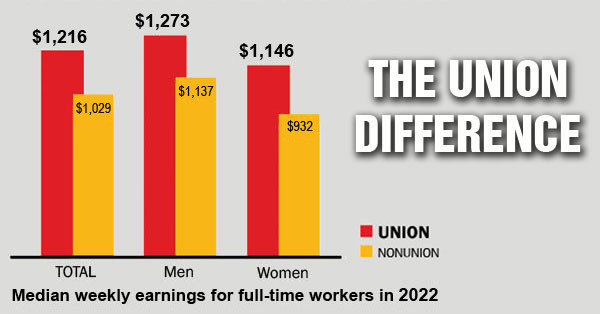 CHECK OUT THE UNION DIFFERENCE in Washington state: higher wages, affordable health and dental care, job and retirement security.
FIND OUT HOW TO JOIN TOGETHER with your co-workers to negotiate for better working conditions and respect on the job. Or go ahead and contact a union organizer today!