Everyday heroes, DACA deal or no deal, Supertool, Wayne's Rhapsody
Friday, September 15, 2017
---
LOCAL
► From KXLY — Freeman High School janitor hailed as hero for stopping shooter — Ordinary people faced extraordinary circumstances in the Freeman High School shooting. That's why the school's janitor is being called a hero, thanks to his quick action to restrain the student gunman. Sam Strahan, the young man who died, is also being called a hero for attempting to stop the shooter.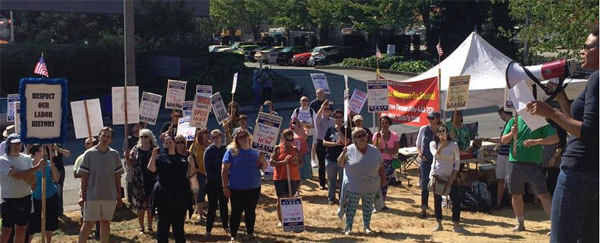 ► From OPEIU 8 — Photos from Solidarity Rally to support WPAS strikers — "One day stronger, one day longer! THANK YOU to all who came out for today's rally – we are all lifted up by the tremendous showing of SOLIDARITY in action!"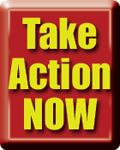 TAKE A STAND — These folks have been on strike for more than three weeks now. Please call Welfare & Pension Inc. owners and tell them to settle a fair contract NOW: 1-800-732-1121 or 206-441-7574; Richard Kafer at ext. 3940; Dennis Kirkpatrick at ext. 3920; and Tony Ibrahim at ext. 3100. Also show your solidarity with these OPEIU members by joining their picket line at the WPAS office at 7525 SE 24th St. in Mercer Island. Pickets will be active from 7 a.m. to 5 p.m. Monday through Friday until the contract fight is satisfactorily resolved.
► From Defense News — Boeing lands $600M contract to design new Air Force Ones — As a candidate, Donald Trump critiqued the cost of the program. While the Air Force has stated that it was able to get a good deal on the two Boeing 747-8s that will become the next Air Force Ones, it reiterated that cost-saving work will continue during the preliminary design phase.
---
DEFENDING THE DREAM

► In today's NY Times — Trump's support for law to protect 'Dreamers' lifts its chances — An unexpected meeting of the minds between President Trump and Democratic leaders on Thursday made real a possible deal in Congress to pair enhanced border security with legislation to protect young, undocumented immigrants brought to the country as children.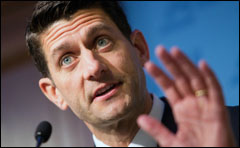 ► From The Hill — GOP puts brakes on Trump's DACA deal with Democrats — Republicans are scrambling to put the brakes on a deal between President Trump and Democrats that would pair protections for young undocumented immigrants with border security. "There is no agreement," said House Speaker Paul Ryan.
► In today's Columbian — Herrera Beutler encouraged by Trump, Dem talks — "People of all political stripes agree that our immigration system is broken, and both parties should be involved in fixing the problems it's created," said her spokeswoman. "By all reports, a final deal has yet to be struck and presented to Congress, but nothing being discussed includes a path to citizenship for DACA participants."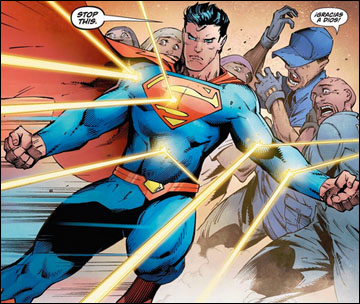 ► From HuffPost — Fox News host has a meltdown over 'illegal alien' Superman defending immigrants — In the scene in the latest edition of "Action Comics," an armed man decked out in an American flag bandana lines up a group of immigrants he blames for taking his job. As he opens fire, Superman steps in, deflects the bullets, rescues the immigrants and captures the would-be mass shooter. Todd Starnes of Fox News slammed the Man of Steel for being an "illegal alien" and called him a "propaganda tool for the defenders of illegal aliens." Starnes fails to mention that the same issue shows Superman defending the homes of the wealthy from an arsonist. "What do you care if I torch these one-percenters mansions," the man setting the blaze tells Superman. "They're stealin' from us! They deserve to suffer!"
---
THAT WASHINGTON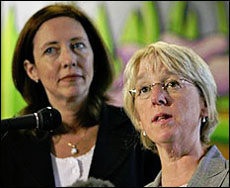 ► From KUOW — Murray, Cantwell aren't backing 'Medicare for All' bill — U.S. Senator Bernie Sanders's Medicare for All bill released Wednesday garnered support from a group of high-profile Democrats — Kamala Harris, Elizabeth Warren, Cory Booker. But Washington's progressive senators aren't among them.
ALSO at The Stand — WSLC, AFL-CIO both support single-payer 'Medicare for All' (Aug. 1, 2017)
► From Roll Call — Reichert says he would have arrested Trump — Retiring Republican Rep. Dave Reichert said if President Donald Trump had made his 2005 comments about grabbing women in Washington when he was a cop, he would have arrested him.
► From AFL-CIO Now — OSHA's claims about hiding information on worker deaths fall flat — Since January, government agencies under the Trump administration have taken steps to hide information from the public — information that was previously posted and information that the public has a right to know. But a recent move is especially personal. Two weeks ago, OSHA, the agency responsible for enforcing workplace safety and health, removed the names of fallen workers from its home page and has stopped posting information about their deaths on its data page.
► In today's NY Times — The minuscule importance of manufacturing in far-right politics — New Gallup survey data shows that American adults who approve of the way Trump is handling the presidency are actually less worried than other Americans about how trade competition will affect their job. Just 6 percent of employed adults who approve of Trump say they are worried about their job going overseas, compared with 11 percent who disapprove.
► From AP — Industry panel recommends rollback of aviation safety rules — An influential industry committee recommended Thursday that the Federal Aviation Administration eliminate or scale back dozens of safety rules, including one on airline pilot qualifications.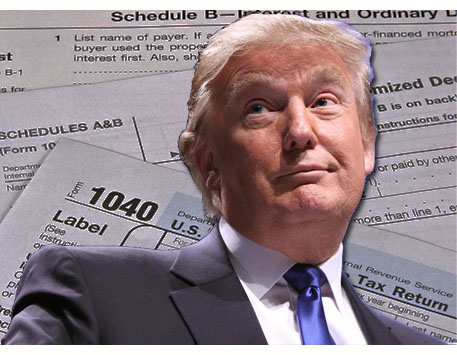 ► From The Hill — California legislature passes bill requiring presidential candidates to release tax returns — "President Trump's blatant disregard for the tradition of releasing tax returns is dangerous to our democracy," said state Sen. Mike McGuire (D), one of the authors of the bill. "For decades, every President has put their personal beliefs aside and put our country first and released their returns. SB 149 helps to reestablish desperately needed transparency in the White House, and we are looking forward to seeing the Governor's signature on the bill."
---
NATIONAL
► From Bloomberg — Union power is putting pressure on Silicon Valley's tech giants — Organized labor doesn't rack up a lot of wins these days, and Silicon Valley isn't most people's idea of a union hotbed. Nonetheless, in the past three years unions have organized 5,000 people who work on Valley campuses. Among others, they've unionized shuttle drivers at Apple, Tesla, Twitter, LinkedIn, EBay, Salesforce.com, Yahoo!, Cisco, and Facebook; security guards at Adobe, IBM, Cisco, and Facebook; and cafeteria workers at Cisco, Intel, and, earlier this summer, Facebook.
EDITOR'S NOTE — If you don't have a union, join together with your co-workers and negotiate a fair return for your work! Find out how.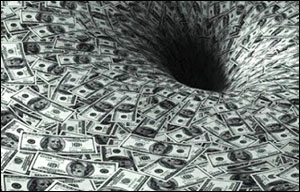 ► In today's Seattle Times — 100-plus contenders imagine hosting Amazon's HQ2 — In the 7 days since Amazon said it would build a second headquarters outside Seattle, officials in more than 100 places have expressed interest. How they match Amazon's wish list remains to be seen. Experts say some regions are likely to offer billions in incentives.
► In the USA Today — Two Harley-Davidson unions pull out of joint-decisionmaking pact — Two labor unions that represent most of the production employees at Harley-Davidson say they've terminated an agreement with the company aimed at fostering collaboration and joint decisions on a wide range of issues.
► From The Onion — Cash-strapped school district furloughs hundreds of nonessential children — "Until the district's fiscal health has improved, we have no choice but to put 800 of our least necessary children on an involuntary leave of absence," said Erie superintendent Jay D. Badams. He said he was cautiously optimistic that a furloughed 6-year-old would likely be able to continue first grade by the time he or she turned 10.
---
T.G.I.F.
► The Entire Staff of The Stand tuned out the drama about the development and casting of the long-awaited Queen biopic more than a year ago after Sasha Baron Cohen withdrew from the project. But then last week, we were drawn back in by pictures of Rami Malek as Freddie Mercury in "Bohemian Rhapsody." And then this week, it was reported that Mike Myers is in talks to join the project!
Look. We know. In the Trump era, there are countless more important things that should be consuming our mental energy. We get it. But then we re-watched this classic scene and were reminded about the joy of a little escapism. Nothing really matters. Anyone can see.
---
The Stand posts links to Washington state and national news of interest every weekday morning by 10 a.m.
WASHINGTON IS A UNION STATE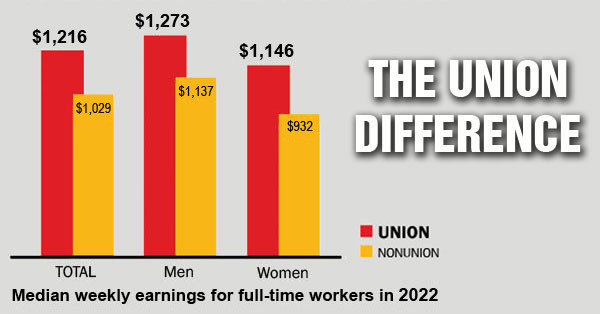 CHECK OUT THE UNION DIFFERENCE in Washington state: higher wages, affordable health and dental care, job and retirement security.
FIND OUT HOW TO JOIN TOGETHER with your co-workers to negotiate for better working conditions and respect on the job. Or go ahead and contact a union organizer today!