BTC strike ends, hey Joe, ICE raids, sincerity by Chance
Friday, September 29, 2017
---
LOCAL
► In today's Bellingham Herald — BTC union ends strike; classes will be held Friday — Students at Bellingham Technical College are headed back to class Friday after a union representing support staff ended a four-day strike. College officials and the Bellingham Educational Support Team — representing classified clerical, technical, instructional and retail support staff — ratified a collective bargaining agreement Thursday night.
► In the Seattle Times — Federal inquiry: King County Metro must pay $6.4 million in back wages to 2,403 bus drivers — A federal investigation found Metro paid only 10 minutes' wages for pre-trip bus inspections that took on average eight minutes longer. Back pay will be sent to workers in two installments starting Oct. 11.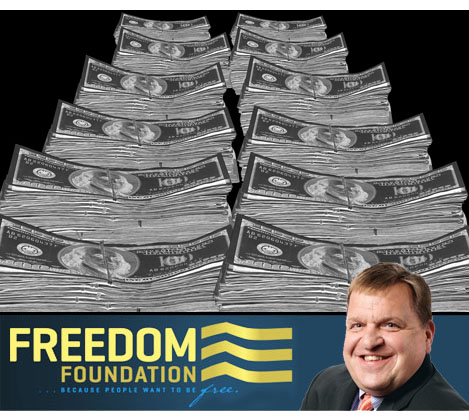 ► In the (Ellensburg) Daily Record — Kittitas County might open labor negotiations to public — The proposal follows a request made by the Freedom Foundation in June. Commissioners will schedule a public hearing on the proposal in October before making a decision.
EDITOR'S NOTE — Speaking of transparency, the Freedom Foundation itself refuses to disclose who is bankrolling it. But thanks to solid investigative reporting like this and this, we know it's funded by right-wing conservative billionaires with a political goal to "defund and defang" the labor movement on behalf of the Republican Party.
► In today's (Ellensburg) Daily Record — Can't be partly transparent (editorial) — If Kittitas County opens labor negotiations, the same rationale calls for the opening of land negotiations. To do one but not the other is a full-on embrace of hypocrisy.
---
THIS WASHINGTON

► From WFSE — Members say: "Hey, Sen. Fain, you can end the Capital Construction Budget gridlock" — Starting this morning, Federation members in five agencies hard hit by lack of a Capital Construction Budget are contacting the Senate Majority floor leader – the man many believe can break the logjam: Sen. Joe Fain (R).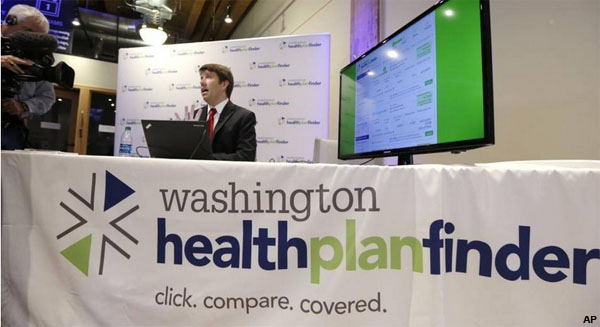 ► In today's Seattle Times — State's health-exchange rates to jump 24% — Health-insurance rates through the Washington Health Benefit Exchange will see the largest increase since the exchange went live in 2013. Why the large increase compared with years past? An Exchange spokesman points primarily to rising medical and prescription-drug costs. But the debate in Washington, D.C., about scrapping or changing the Affordable Care Act, also known as Obamacare, is creating uncertainty with customers and insurers. Not knowing if the federal government will continue to pay cost-sharing payments to insurers is impacting the exchange.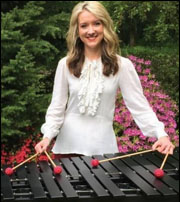 ► In today's News Tribune — Armed with a marimba, lawmaker puts on concerts to cover legal fees from ethics case — State Rep. Melanie Stambaugh (R-Puyallup) is having marimba concerts at her Sumner business to pay for the $35,000 in legal costs she racked up during a recent ethics case over her social media posts.
---
IMMIGRATION

► In today's NY Times — Immigration agents arrest hundreds in sweep of sanctuary cities — Federal agents arrested 498 people from 42 countries in a four-day nationwide operation targeting cities that United States Immigration and Customs Enforcement said give sanctuary to undocumented immigrants who have committed crimes. The most arrests were made in Philadelphia (107) and Los Angeles (101). There were also many arrests in Northern California; Boston; Denver; and Portland, Ore.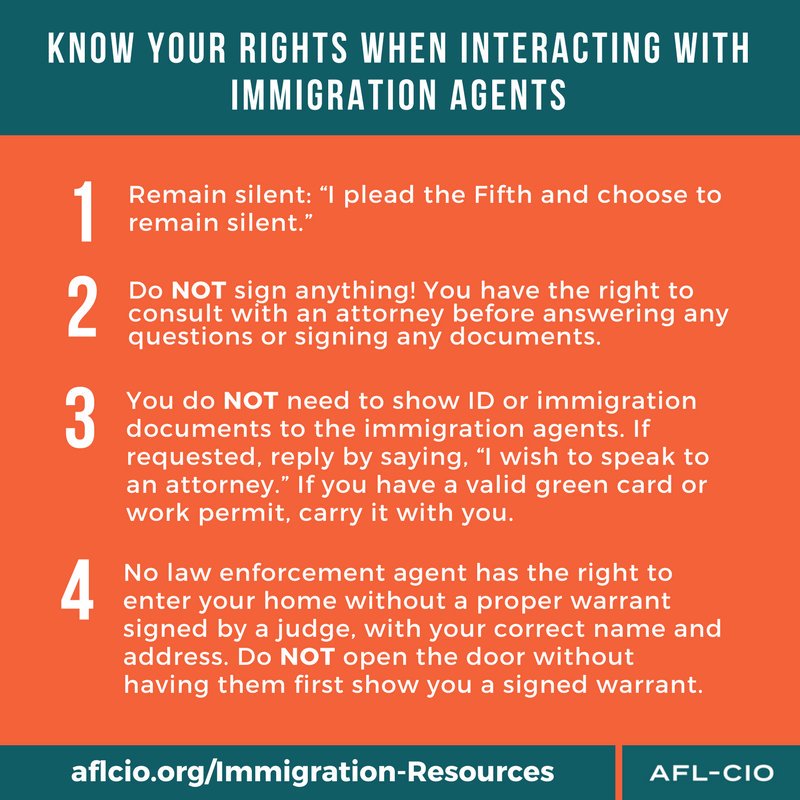 ► In today's Columbian — Training on how to handle immigration raids comes to Vancouver — Several dozen volunteers and community leaders gathered on a recent afternoon for a three-hour workshop at St. Joseph Catholic Church in Vancouver.
ALSO at The Stand — What immigrants should know amid stepped-up ICE raids
► In the News Tribune — 2nd lawsuit argues that Northwest Detention Center must pay minimum wage — A second lawsuit is challenging the failure of one of the nation's largest private immigration jails to pay detainees minimum wage for the work they perform.
► In today's Seattle Times — Seattle high-schoolers hit the streets to support Dreamers — About 80 people, mostly Seattle high-school students, gathered at Seattle Central College to support DACA recipients and other students who are undocumented immigrants.
► From KUOW — Democrats try to force Dream Act vote, as GOP rolls out conservative DACA fix — The Republican "SUCCEED Act" features many of the same requirements and provisions of the Dream Act but imposes more restrictions. Like the Dream Act, the new GOP proposal requires that qualified applicants be gainfully employed; pursue or complete a high school or post-secondary education; or serve in the U.S. military. The SUCCEED Act also includes a longer path to citizenship for DACA recipients.
---
BOEING
► In today's Seattle Times — Analysts pan Boeing strategy in pushing for tariffs on Canada's smaller jet — Aviation experts say Boeing's blocking of Bombardier's CSeries jet could be strategically disastrous long-term for both Boeing and the United States. Says one: "You are giving your real competitors an excuse to say, if the U.S. can do this, we can do it." Says another, "(it's) a tactical victory but strategically a disaster" for Boeing.
---
THAT WASHINGTON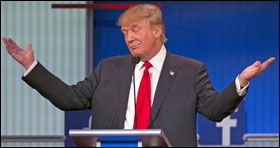 ► From HuffPost — San Juan mayor fumes after top Trump official calls Puerto Rico response a 'good news story' — San Juan Mayor Carmen Yulin Cruz: "Maybe from where she's standing it's a good news story. When you are drinking from a creek, it's not a good news story… I'm sorry, but that really upsets me and frustrates me," she continued, holding back tears. "Frankly, it's an irresponsible statement. … Damn it, this is not a good news story. This is a people are dying story. This is a life or death story. … This is a story of a devastation that continues to worsen because people are not getting food and water."
► From HuffPost — GOP's 'tax reform' could mean a cut for the rich, an audit for the poor — The Republican tax agenda unveiled this week would repeal an inheritance tax that affects only the richest 0.2 percent of the population. For low-income workers, the tax reform plan could mean closer scrutiny of their filings ― something more like an audit than a tax break.
► In today's NY Times — Trump could save more than $1 billion under his new tax plan — President Trump could cut his tax bills by more than $1.1 billion, including saving tens of millions of dollars in a single year, under his proposed tax changes, a New York Times analysis has found.
► From The Hill — Distrust of Senate grows within GOP — A day after the GOP presented a united front around the rollout of President Trump's tax plan, House Republicans are expressing deep reservations about the Senate's ability to get the job done.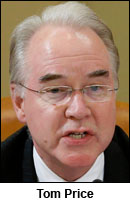 ► From Politico — Price took military jets to Europe, Asia for over $500K — The White House approved the use of military aircraft for multi-national trips by Health and Human Services Secretary Tom Price to Africa and Europe this spring, and to Asia in the summer, at a cost of more than $500,000 to taxpayers. The overseas trips bring the total cost to taxpayers of Price's travels to more than $1 million since May.
► From HuffPost — Interior Secretary Ryan Zinke stuck taxpayers for $12,000 charter flight — Zinke's expensive travel puts him on a growing list of Trump administration officials who have been using taxpayer dollars to fly on non-commercial planes.
► In today's NY Times — Private emails, private jets and Trump's idea of public service (editorial) — His promises to fight corruption look emptier by the day.
---
NATIONAL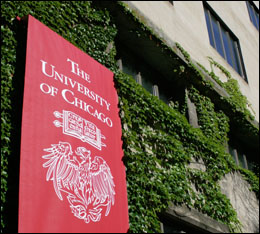 ► From Splinter — Fancy university makes convenient website full of patronizing anti-union bullshit (by Hamilton Nolan) — Like thousands of their peers across America, University of Chicago grad student workers are considering forming a union. Would a fine institution like the University of Chicago stoop to spreading embarrassingly transparent anti-union lies? But of course. This site, hilariously dubbed "Know The Facts," will, I hope, be preserved in an archive somewhere as proof of just how stupid institutions assume that workers are, after 40 years of declining union membership and Fox News.
ALSO TODAY at the Stand — Seattle U., St. Martin's faculty unite to fight for their rights
► From Vox — This video is the best 5 minutes you will see on the NFL protests. Seriously, watch it. — A year into the NFL protests that began with Colin Kaepernick, there is still a lot of confusion, including from President Donald Trump, about what the demonstrations are about. Thankfully, Fox Sports 1 and First Things First host Nick Wright has given what is perhaps the best distillation of the topic available on television.
The protests have been hijacked by folks with an agenda. I tried to set the record straight this morning. I think this is worth your time. pic.twitter.com/p5xmmjeeYY

— nick wright (@getnickwright) September 25, 2017
---
T.G.I.F.
► In his column today, David Brooks of the The New York Times (of all people!) describes for us "What Sincerity Looks Like." He says it looks like the new, untitled song performed this week by Chance the Rapper and Daniel Caesar on The Late Show with Stephen Colbert. "Sometimes pop culture seems completely prepackaged and professionalized, so when somebody steps out and puts on a display of vulnerability, trust and humility, it takes your breath away," writes Brooks. The Entire Staff of The Stand agrees. Check it out.
---
The Stand posts links to Washington state and national news of interest every weekday morning by 10 a.m.
WASHINGTON IS A UNION STATE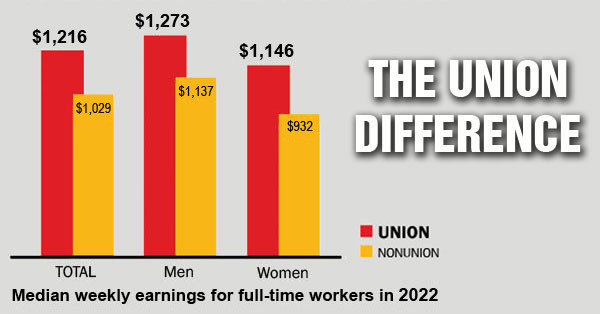 CHECK OUT THE UNION DIFFERENCE in Washington state: higher wages, affordable health and dental care, job and retirement security.
FIND OUT HOW TO JOIN TOGETHER with your co-workers to negotiate for better working conditions and respect on the job. Or go ahead and contact a union organizer today!