Washington women step up, drain the swamp, scary movie
Tuesday, October 31, 2017
---
WASHINGTON WOMEN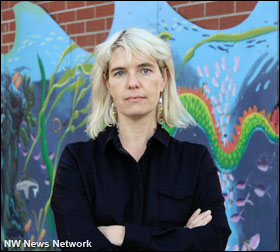 ► From NW News Network — Women at Washington Capitol say 'me too' — Nicole Grant and Jessyn Farrell were two of nine women who told stories about the climate for women working at Washington's Legislature in light of reports of male misconduct emerging at statehouses across the country. The women — mainly a mix of current and former legislative staff and lobbyists — described an environment over the last decade where overt sexual harassment is rare, but inappropriate comments, lingering hugs, unnecessary touching and unwelcome attention are common. Many of the women said they warn each other about alleged wrongdoers or overly forward men and are regularly forced to take steps to avoid uncomfortable or potentially dangerous interactions.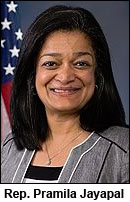 ► From The Hill — Rep. Pramila Jayapal takes sexist arrows and fights back — She's naive. A "young lady" who "doesn't know a damn thing what she's talking about." And she needs to "learn how to read." Rep. Pramila Jayapal, a freshman Democrat from Washington, has heard all three of these condescending remarks from male GOP colleagues since arriving in Congress — but she hasn't backed down from any of them. Instead, Jayapal has drawn attention for hitting back at the dismissals, which she says reek of sexism and must be confronted. "It's really a culture," the 52-year-old lawmaker said.

► In today's Spokesman-Review — Sen. Murray crafts humane, bipartisan fix for Obamacare. As such, it faces an uphill batlle. (by Shawn Vestal) — Sens. Patty Murray (D-Wash.) and Lamar Alexander (R-Tenn.) detailed their proposal Oct. 18. The CBO scored it Wednesday, saying it would bring down the deficit and stabilize insurance markets, which could reduce premiums, but not have a big effect on the number of insured Americans. It's an honest, focused, limited, practical, consumer-oriented attempt to fix a problem. Let's hope that doesn't doom it.
---
LOCAL
► In today's Seattle Times — Assault on Obamacare creates 'unique challenges' in Washington state as enrollment starts — Enrollment for the Washington Health Benefit Exchange begins Wednesday, Nov. 1. State and King County employees and agencies are working against national trends to try to increase the number of people becoming insured.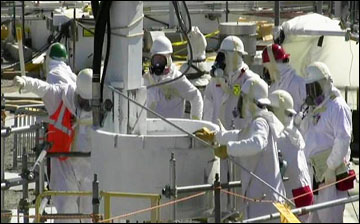 ► In today's Spokesman-Review — Four-month delay in details of plutonium release at Hanford raises questions — The announcement this month of a June 8 plutonium release from a demolition job at Hanford is raising more questions about how government agencies alert the public about contamination leaks from one of the world's most polluted sites. The Department of Energy, which oversees the multibillion-dollar contracts paid to private companies tasked with cleaning up Hanford, announced Oct. 18 that some 31 workers were exposed to low levels of plutonium radiation following an incident that triggered a "take cover" alarm on June 8 at the 580-square-mile site just outside of Richland.
► From KING 5 — Homeless camp cleanup prompts letter from Seattle firefighters to Sawant — Seattle firefighters are speaking out against a budget proposal that would end clean-ups of unauthorized homeless camps in the city. In a letter to councilmember Kshama Sawant, Seattle Firefighters Union President Kenny Stuart said, "Needle sticks, exposure to biohazard and contaminants, and assault are serious issues that our firefighters face at unauthorized encampments every day."
---
DRAIN THE SWAMP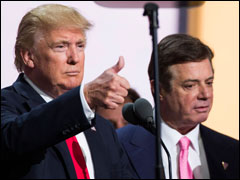 ► In today's Washington Post — Three former Trump campaign officials charged by special counsel — Special counsel Robert S. Mueller III on Monday revealed charges against three former Trump campaign officials — including onetime campaign chairman Paul Manafort — marking the first criminal allegations to come from probes into possible Russian influence in U.S. political affairs. The charges are striking for their breadth, touching all levels of the Trump campaign and exploring possible personal financial wrongdoing by those involved, as well as what appeared to be a concerted effort by one campaign official to arrange a meeting with Russian officials.
► In today's NY Times — Mueller's first indictments send a message to the president — Mueller's charges did not implicate President Trump but collectively amounted to a political body blow to him. The gravity of the threat may yet tempt Trump to short-circuit the investigation by firing the special counsel or pardoning his former campaign chairman or others.
► From Lawfare — Mueller's show of strength: A quick and dirty analysis — The first big takeaway: The president of the United States had as his campaign chairman a man who had allegedly served for years as an unregistered foreign agent for a puppet government of Vladimir Putin, a man who was allegedly laundering remarkable sums of money even while running the now-president's campaign, a man who allegedly lied about all of this to the FBI and the Justice Department. The second big takeaway is even starker: A member of Trump's campaign team admits that he was working with people he knew to be tied to the Russian government to "arrange a meeting between the Campaign and the Russian government officials" and to obtain "dirt" on Hillary Clinton in the form of thousands of hacked emails — and that he lied about these activities to the FBI. He briefed President Trump on at least some of them.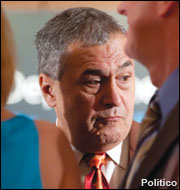 ► From Politico — The sudden fall of Washington's ultimate powerbroker — Tony Podesta has epitomized the height of Washington influence and wealth for two decades. He has a home in Washington a few doors down from Barack Obama, a villa in Italy, an apartment in New York and a multimillion-dollar art collection. He's been a K Street rainmaker, holding fundraisers for the Democratic Party's top elected officials and mingling with the most powerful liberals in the country. Some of the world's largest companies — BAE Systems, Walmart and Lockheed Martin — have paid him piles of cash to represent them in the Capitol. But now, the 74-year-old D.C. fixture is showing this town that what took decades to build can implode in a day. Podesta announced Monday that he would be stepping down from the firm he founded in 1988 with his brother, John Podesta, amid reports that special counsel Robert Mueller could bring criminal charges against him and his firm.
► From KUOW — 'None of this is real': Conservative media reacts to Mueller indictments — For weeks, conservative media outlets have echoed these themes, working to discredit Mueller and recycling own Trump's tweets describing the probe as a political witch hunt.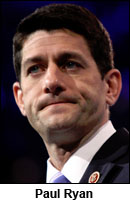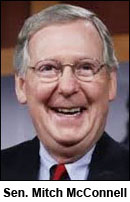 ► From Vox — The cowardice of Paul Ryan and Mitch McConnell (by Ezra Klein) — Ryan and McConnell would have you believe they are mounting a courageous defense of Congress's priorities in the face of Trump and the media's distractions —  indeed, Ryan framed his comments around precisely that excuse, promising that nothing would "derail what we're doing in Congress." But these near-daily acts of cowardice and silence are an abdication of Congress's role, not an affirmation of it. The Founding Fathers carried a mistrust of the popular will; they understood full well that the American people might, at some point, elect a demagogue or a knave to the White House, and so they built countervailing institutions capable of binding an errant executive. Congress wasn't meant to ignore a rogue, lawless, or indisciplined White House — it was meant to overwhelm it, to contain it.
---
TRICKLE-DOWN TAX CUTS
► From Bloomberg  — Key GOP moderate Susan Collins lays out demands for tax bill — Sen. Susan Collins  (R-Maine) said she's opposed to two tax breaks for the wealthy that her party leaders are pushing for, indicating that her vote won't be easy to win on President Donald Trump's top legislative priority. "I do not believe that the top rate should be lowered for individuals who are making more than $1 million a year," Collins said. "I don't think there's any need to eliminate the estate tax."
► From Rep. Lloyd Doggett — A candy message about Republican tax bill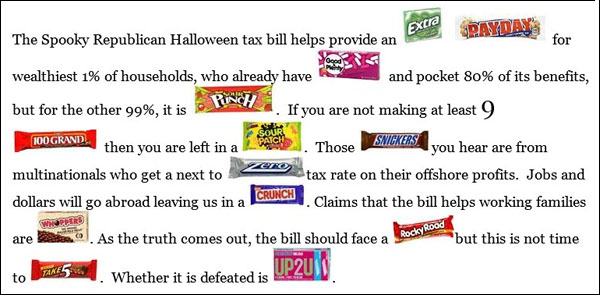 ---
NATIONAL
► In today's NY Times — Thanks to Wall Street, there may be too many restaurants  — Since the early 2000s, banks, private equity firms and other financial institutions have poured billions into the restaurant industry as they sought out more tangible enterprises than the dot-com start-ups that were going belly-up. There are now more than 620,000 eating and drinking places in the United States, according to the Bureau of Labor Statistics, and the number of restaurants is growing at about twice the rate of the population.
---
TODAY'S SCARE
► From The Intercept — This is the most terrifying movie you can watch this Halloween — In 1939, 20,000 Americans rallied in New York's Madison Square Garden to celebrate the rise of Nazism — an event largely forgotten from American history. A NIGHT AT THE GARDEN is a 7-minute film that uses striking archival fragments recorded that night to transport modern audiences into this gathering and shine a light on the disturbing fallibility of seemingly decent people.
---
The Stand posts links to Washington state and national news of interest every weekday morning by 10 a.m.
WASHINGTON IS A UNION STATE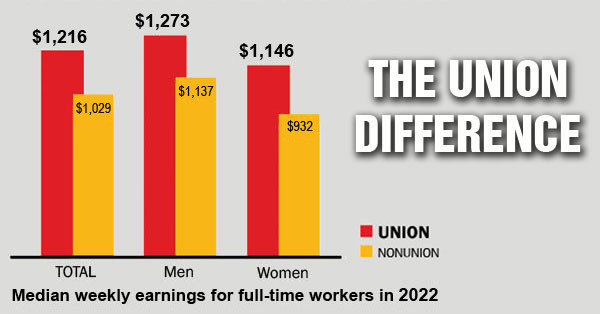 CHECK OUT THE UNION DIFFERENCE in Washington state: higher wages, affordable health and dental care, job and retirement security.
FIND OUT HOW TO JOIN TOGETHER with your co-workers to negotiate for better working conditions and respect on the job. Or go ahead and contact a union organizer today!