Seattle, other cities can help boost retirement security
By JOHN BURBANK
---
(Oct. 6, 2017) — Over the past four decades, while we as a country have been moving forward on racial justice and gender equality (note: "moving," not "achieving"), we have also been moving backwards on job security, shared economic growth and family financial well-being. Our kids face a future without the ability to create personal wealth that we in the post-World War II generation took for granted. Compared to our generation, they have higher student loan debts, higher housing costs, and lower wages.
America's corporate leaders have been leading the charge to shred the post-war social contract. They have broken away from the social wages of defined-benefit retirement plans, full coverage of health care, and other perks. Looking at the share of national income that went to labor (that is, workers) and the share that goes to capital (that is, corporations), there was a decisive shift from 2000 to 2015 — about 7 percent, or $535 billion a year, from workers to corporations. That would have amounted to a $3,770 raise for every worker in the United States in 2015. It would be an even bigger raise now.
When the Washington state taxpayer-subsidized Boeing Company discontinued its defined-benefit pension three years ago, it was merely following the corporate code of diminishing benefits and respect for workers in favor of shareholder returns. Boeing forced the Machinists union to revote on a contract to replace secure and dependable pensions with deferred compensation savings.
No wonder corporate profits are robust.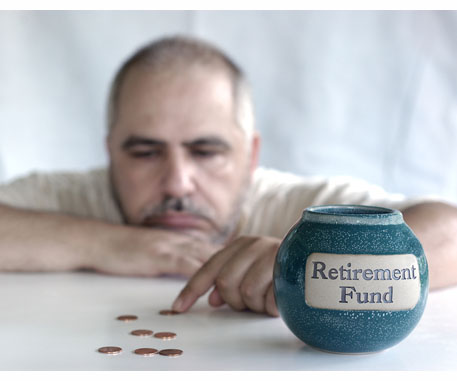 While millennials feel the gutting of the social contract in their inability to buy homes, older Americans are feeling it in their inability to retire. You have probably heard the outdated slogan that to retire, you need Social Security, personal savings and a pension. But now, most workers in our country don't have much in savings, and traditional pensions have disappeared. In 1989, two out of five working families were covered by pensions. In 2013, that was halved, to one out of five. Today, many Americans rely on 401(k)s instead, which don't guarantee the same benefits and transfer risks from the employer to the employee.
Fewer than half of families have any kind of retirement plans. In Washington, that's more than 2 million workers out of about 3.5 million. Fifty percent of workers aged 55 to 64 don't have a retirement plan. Three out of five African-American workers don't have a retirement plan. Two-thirds of workers with only a high school degree don't have a retirement plan.
Even workers with retirement savings aren't doing well. The typical family with retirement savings has about $60,000 put away. That would result in an income stream of less than $400 a month for the rest of their lives.
To enable more workers to save for retirement, Seattle Mayor Tim Burgess recently announced his intention to implement a savings plan for private-sector employees whose employers do not provide any options to save for retirement. Accounts would be similar to 401(k)s and portable in Seattle, so workers who switch jobs would not have to start over. It is not perfect. It does not mandate employer contributions and it continues a tiered system of benefits between white- and blue-collar workers. It is a start, making Seattle the first city in the country to implement retirement savings for private employers.
If we are serious about retirement, we need a retirement savings program with accounts that are completely portable, transparent, with low administrative costs, progressive in benefits and covering all workers. We have that now: Social Security. But at current levels, it just doesn't provide enough income for retirees. The average Social Security benefit for retired workers in our state hovers around $1,000 a month. Try keeping your head above water on that, even when you add in $400 from your retirement savings account.
There is no chance that federal government, under President Donald Trump, will protect or increase Social Security benefits. But we could in Washington. Mayors and city councils across the state could follow Seattle's lead and try to create plans to cover more people. More importantly, we could build a statewide supplemental Social Security program, with contributions from both workers and employers. So while corporations continue to pull the rug out from under their own workers, we could replace this already tattered carpet with a universal system that insures economic security in old age for all of us!
---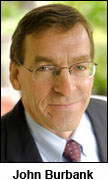 John Burbank is the executive director and founder of the Economic Opportunity Institute in Seattle. John can be reached at john@eoionline.org.
WASHINGTON IS A UNION STATE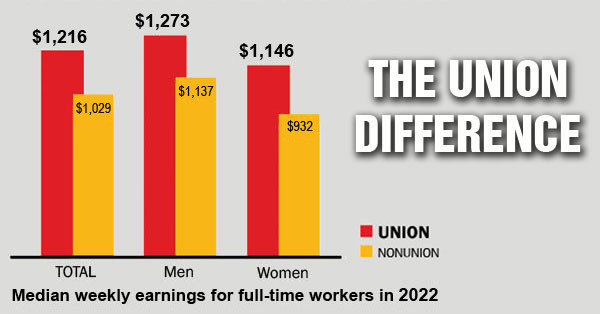 CHECK OUT THE UNION DIFFERENCE in Washington state: higher wages, affordable health and dental care, job and retirement security.
FIND OUT HOW TO JOIN TOGETHER with your co-workers to negotiate for better working conditions and respect on the job. Or go ahead and contact a union organizer today!