#YoTambién | WSU picks pockets | Blue funds red | Grossly unfit
Tuesday, November 14, 2017
---
LOCAL
► In the Seattle Times — Where is the #MeToo for sexual harassment against immigrant workers? (by Victoria Breckwich Vásquez, Phyllis Gutiérrez Kenney and Guadalupe Gamboa) — We all can help to stop sexual harassment of immigrant workers. A lot depends on us as consumers. We buy Washington apples that are grown and harvested by workers and sold worldwide. We use and enjoy hotels and restaurants that employ immigrant workers. We have the power to demand changes to practices that endanger the immigrant workforce.
ALSO at The Stand — #MeToo power shift must be sustained by organized labor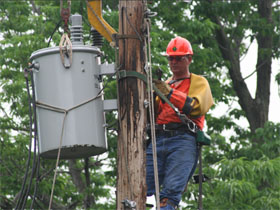 ► From KIRO 7 — Crews work to restore power to thousands after wind storm — After a strong wind storm swept through the Puget Sound region Monday, with gusts over 60 mph in many areas, power crews are working to restore electricity to tens of thousands of customers.
EDITOR'S NOTE — Thank you to the men and women working to restore the power. Be safe!
► In today's Seattle Times — Seattle City Council approves reform-driven labor deal with police managers — City officials hope that settling with the police managers and having them buy into the historic police reforms will be an incentive for the larger Seattle Police Officers' Guild (SPOG) to settle its contract. The rank-and-file officers have been without a contract since 2014.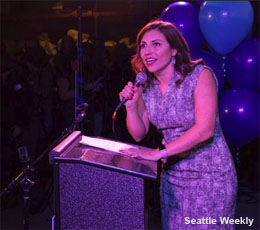 ► From Seattle Weekly — How will Teresa Mosqueda change Seattle City Hall? — Last Tuesday night, glass ceilings broke throughout the nation for women, people of color, and LGBTQ political candidates as a wave of new political leaders were voted into office. Seattle was no exception. Teresa Mosqueda, the Latinx political director of the Washington State Labor Council, AFL-CIO, will become the newest addition to Seattle's City Council after handily defeating her opponent.
► In today's Yakima H-R — Police arrest striking S.S. Steiner worker on suspicion of vandalizing manager's car — A striking employee of S.S. Steiner is accused of vandalizing a company manager's car in Yakima last week.
ALSO at The Stand — Support the striking Teamsters at S.S. Steiner in Yakima
---
THIS WASHINGTON

► From the Senate Democrats — Democrats appoint committee chairmanships following switch of Senate control — Democrats in the state Senate on Monday announced new committee structures, members and chairmanships following a switch in control of the Senate from Republican to a Democratic majority. The new chairs include Sen. Lisa Wellman (Early Learning & K12 Education), Sen. Karen Keiser (Labor & Commerce), Sen. Steve Hobbs (Transportation), and Sen. Christine Rolfes (Ways & Means).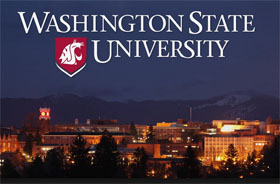 ► In today's Spokesman-Review — Facing budget hole, WSU picks pockets of grad students (by Shawn Vestal) — Some graduate students will probably be taking on more personal debt to help cover the costs of administrative overspending. Having scoured the institution for savings – rooting among the couch cushions of untouchable salaries, travel budgets, symposiums, football chefs and the procession of receptions requiring fruit water and cheese trays – WSU administrators have decided to take $387 per month out of the pockets of graduate students in the College of Engineering and Architecture who receive a stipend for teaching or research. Meanwhile, a new six-figure administrative hire has been ranked as indispensable.
► In today's Spokesman-Review — Sutherland drops bid challenging McMorris Rodgers, backs Lisa Brown — Matthew Sutherland, a WSU alumnus who announced his candidacy early this year, told a gathering of Democratic donors Sunday night he was stepping aside to support former state Sen. Lisa Brown. Sutherland will run for one of two positions in the state House in the 9th Legislative District.
► In today's Spokesman-Review — Washington pushing ahead on ways to cut carbon emissions, Inslee says — President Donald Trump's decision to withdraw from the Paris Climate Accord isn't keeping Washington from trying to meet those goals or its governor from joining world leaders to discuss strategy.
---
CORPORATE TAX GIVEAWAY

► In today's NY Times — Robbing blue states to pay red (by Jacob Hacker and Paul Pierson) — Republicans have put the majority of their tax cuts on the nation's credit card, but they've handed most of the rest of the bill to blue states… The growing signs that policies are being written to impose costs on states behind enemy lines are worrisome. A new spoils system based on state partisanship wouldn't just poison our politics. It could also cripple our economic future.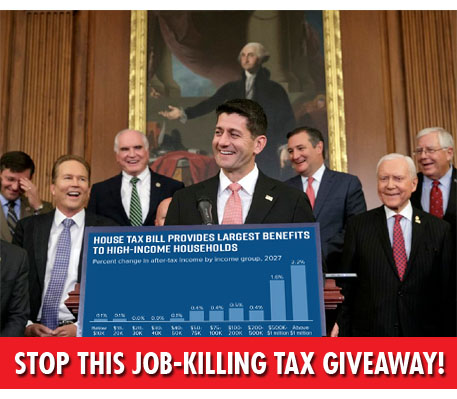 ► From CNN — GOP tax plans could fuel the suburban revolt against Trump — Republicans representing white-collar districts were understandably unnerved by a roaring backlash against President Donald Trump in last week's elections. Just days later, the House leadership is now pressing those same suburban representatives to back a tax reform bill that independent analysts say will raise taxes on many of their constituents, particularly in Democratic-leaning states and around the major metropolitan areas with the highest real estate values. The skittishness of suburban Republicans from blue-leaning states, where Trump is already unpopular, leaves the House GOP facing a narrow road for passing the tax bill, which is expected to reach the floor this week. And if the legislation passes the House, it could leave Republicans facing an even rockier road in suburbia in 2018.
ALSO TODAY at The Stand — Tell Congress to vote 'NO' on GOP tax bill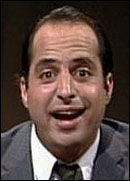 ► In today's Washington Post — If the tax bill is so great, why does the GOP keep lying about it? (by Catherine Rampell) — Nearly every claim Republicans are using to market their tax plan is at best a distortion, at worst a deliberate falsehood. Consider just a few of the Republicans' key talking points and their tenuous relationship to reality. 1. The tax cuts will pay for themselves. 2. The tax plan primarily helps the middle class. 3. The bill doesn't benefit President Trump personally. 4. This will be the biggest tax cut in history. 5. The economy desperately needs a big tax cut. All of these are demonstrably untrue.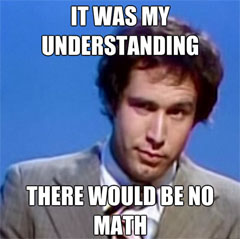 ► From Vox — The Republican tax reform bill will live and die by this obscure Senate rule — The tax reform bill they are pushing through the Senate will live and die by a complicated rule — known as the "Byrd Rule," a condition of the "budget reconciliation" process that allows Republicans to pass legislation with only 51 votes in the Senate. Because of how they set it up, Republicans' tax bill can only increase the deficit by $1.5 trillion in the first 10 years, with no increase outside that window. But as it stands, neither the House tax bill nor the Senate's passes this test.
► From The Guardian — Trump's tax breaks for the rich won't trickle down to help working Americans (by Steven Greenhouse) — If the president is serious about creating good, middle-class jobs, spending on infrastructure would be far more effective than helping the already very comfortable.
► In today's Cleveland Plain-Dealer — Ohio delegation: Stop the GOP tax plan fast-track (editorial) — Federal tax reform is too important to be pushed through on a narrow, partisan basis. The process needs to be more transparent, bipartisan and with a longer timeline to allow for full debate and to make sure the plan is not larded with hidden giveaways to win votes.
---
THAT WASHINGTON
► In today's Washington Post — GOP leaders press Moore to leave Alabama Senate race as fifth accuser comes forward — Roy Moore showed no signs that he was preparing to step aside even as Senate leaders declared him "unfit to serve" and threatened to expel him from Congress if he were elected.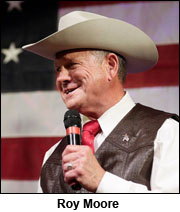 ► In the Birmingham News (Alabama's biggest newspaper) — Roy Moore grossly unfit for office (editorial) — Roy Moore simply cannot be a U.S. Senator. Even if his party and many of its adherents still think it possible, it is unthinkable —  for his state, and his country. The seriousness of these incidents cannot be overstated. They should not be parsed with talk of statutes of limitations or whether proof exists. Proof beyond a reasonable doubt is a consideration for the courtroom, not the ballot box. When choosing our representative before the rest of the world, character matters… We believe these women.
► From The Hill — Trump faces big choice on Moore's fate — Trump is set to play a decisive role in the Republican battle over Alabama Senate candidate Roy Moore — if he chooses to do so. Senate Republicans signaled on Monday that they want nothing to do with Moore, but key parts of Trump's political base are sticking with him. Breitbart News and Trump's political guru Stephen Bannon are both fighting for Moore.
► From Vox — Was the Democratic primary rigged? (by Ezra Klein) — The 2016 Democratic primary wasn't rigged by the DNC, and it certainly wasn't rigged against Bernie Sanders. But Democratic elites did try to make Hillary Clinton's nomination as inevitable, as preordained, as possible. And the party is still managing the resentment that engendered in voters.
---
The Stand posts links to Washington state and national news of interest every weekday morning by 10 a.m.
WASHINGTON IS A UNION STATE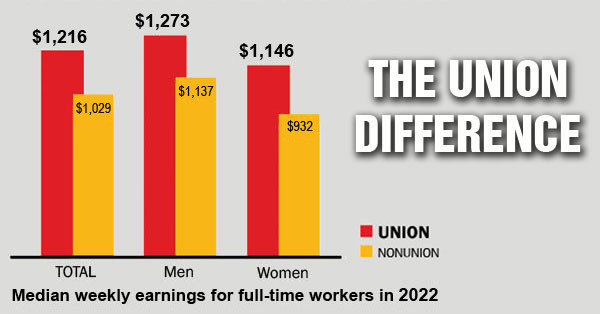 CHECK OUT THE UNION DIFFERENCE in Washington state: higher wages, affordable health and dental care, job and retirement security.
FIND OUT HOW TO JOIN TOGETHER with your co-workers to negotiate for better working conditions and respect on the job. Or go ahead and contact a union organizer today!