Manka Dhingra and Teresa Mosqueda win! (UPDATED)
Here's how state and local labor candidates fared in the 2017 elections
(Nov. 12, 2017) — The results in the following story have been updated to reflect new totals.
---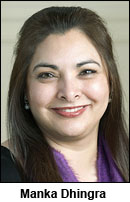 (Nov. 8, 2017) — Tuesday's General Election results included some great news for working people in Washington state.
In the critical 45th Legislative District race to determine which party controls Washington's State Senate, labor-endorsed Democratic candidate Manka Dhingra beat Republican Jinyoung Lee Englund, 55.2% to 44.8% in King County returns released Tuesday night. (Newspapers are reporting this morning that Dhingra is leading in the race, but the political experts here at The Stand have officially declared her the winner!)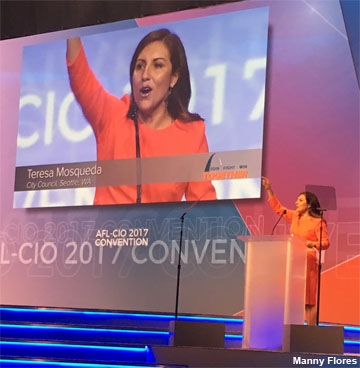 Meanwhile, labor's own Teresa Mosqueda, who is the Political and Strategic Campaign Director of the Washington State Labor Council, AFL-CIO, easily defeated Jon Grant 60.3% to 39.7% to win a seat on the Seattle City Council. At left, Mosqueda is pictured at last month's 2017 AFL-CIO Convention in St. Louis where she passionately advocated for the Path to Power program that trains union members — like her — to run for political office. (Below, see the list of Path to Power candidates in Washington state and how they fared Tuesday's election.)
Here's how all of the Washington State Labor Council's endorsed candidates for special state legislative elections fared in Tuesday's General Election. (Endorsed candidates are listed in bold. Follow the LD links to see the latest results.)
LD 7 SENATE
Shelley Short (R) — 68.3%
Karen Hardy (D) –31.7%
LD 7 REPRESENTATIVE
Jacquelin Maycumber (R) — 67.5%
Susan Swanson (D) — 32.5%
LD 31 SENATE
Phil Fortunato (R) — 57.4%
Michelle Rylands (D) — 42.6%
Dual endorsement
LD 31 REPRESENTATIVE
Morgan Irwin (R) — 57.5%
Nate Lowry (D) –42.5%
LD 37 SENATE
Rebecca Saldaña (D) — 100%
Unopposed
LD 45 SENATE
Manka Dhingra (D) — 55.2%
Jinyoung Lee Englund (R) — 44.8%
LD 48 SENATE
Patty Kuderer (D) — 68.7%
Michelle Darnell (L) — 31.3%
LD 48 REPRESENTATIVE
Vandana Slatter (D) — 73.8%
Ciaran Dougherty (L) — 26.2%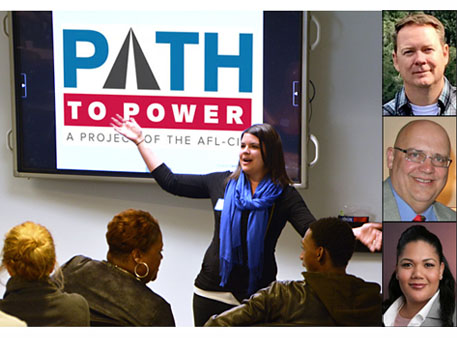 How did other union members running for public office (in addition to Teresa Mosqueda) fare on Tuesday? Here are some more results, as of this morning. Union members are listed in bold, and those who participated in the WSLC/AFL-CIO Path to Power candidate training are designated by an asterisk.* If you know of some union-member candidates not listed here, let us know and we'll add them!
AUBURN CITY COUNCIL
Larry Brown (IAM) * — 63%
Mike Kahler — 37%
BURIEN CITY COUNCIL, POS. 1
Pedro Olguin (Teamsters 117) * — 50.8%
Joel Manning — 49.2%
BURIEN CITY COUNCIL, POS. 3
Jimmy Matta (Carpenters) — 51.2%
Debi Wagner — 48.8%
EAST WENATCHEE CITY COUNCIL
Matthew Hepner (IBEW) * — 100%
KENT CITY COUNCIL, POS. 4
Toni Troutner — 64.3%
Tye Whitfield (SEIU 775) * — 35.7%
LAKEWOOD CITY COUNCIL, POS. 5
John Simpson — 67.2%
Ria Johnson-Covington * — 32.8%
MONTESANO CITY COUNCIL
Clint Bryson (IBEW) * — 100%
SEATTLE CITY COUNCIL, POS. 8
Teresa Mosqueda (OPEIU) * — 60.3%
Jon Grant — 39.7%
SEDRO-WOOLLEY COUNCIL, WARD 6
Karl de Jong (IATSE & IUPAT) — 67.2%
Harold Beitler — 32.8%
SILVER LAKE WATER & SEWER DISTRICT COMM., POS. 3
Anne Backstrom (Teamsters 763) — 73.4%
Joseph Skeens — 26%
SHORELINE CITY COUNCIL, POS. 7
Chris Roberts (UAW) — 100%
SPOKANE CITY COUNCIL, DIST. 1, POS. 2
Kate Burke * — 58.8%
Tim Benn — 41.2%
TACOMA CITY COUNCIL, POS. 5
Chris Beale (UFCW 367) * — 53.2%
Brian Arnold — 46.8%
TUKWILA CITY COUNCIL, POS. 5
Zak Idan (TEA) — 54.3%
Dennis Martinez (UA) — 45.7%
WHATCOM FIRE COMMISSIONER, DIST. 4, POS. 2
Anna Trenouth (IAFF) * — 100%
Congratulations to those who won. But most importantly, thank you to ALL union candidates for stepping up to serve as leaders in your communities. Whether or not you won this time, keep at it! You represent the critically important perspectives of working families that are too often missing on local government bodies.
WASHINGTON IS A UNION STATE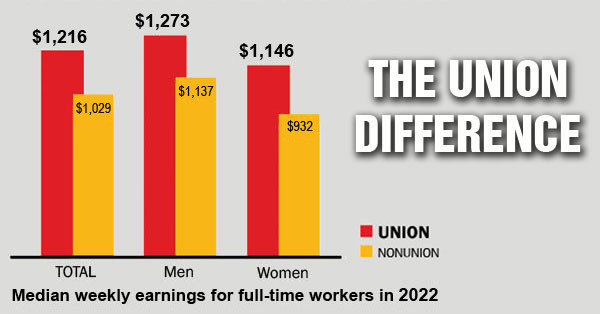 CHECK OUT THE UNION DIFFERENCE in Washington state: higher wages, affordable health and dental care, job and retirement security.
FIND OUT HOW TO JOIN TOGETHER with your co-workers to negotiate for better working conditions and respect on the job. Or go ahead and contact a union organizer today!