Congress: Don't slash funding for Social Security Administration
Senate GOP wants $492 million cut in Social Security administration, public services
WASHINGTON, D.C. (Nov. 21, 2017) — At more than 1,200 field offices around the country, the Social Security Administration provides direct, personal assistance to millions of Americans each year. Applying for Social Security benefits can be complicated and each year field office staff help beneficiaries navigate the rules, regulations and options for maximizing benefits. And SSA employees provide these services very efficiently. The agency's administrative costs are just 0.7 percent of expenditures, a number that would be the envy of private-sector benefit administrators.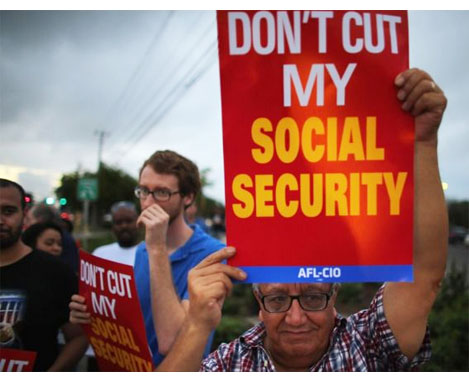 But over the past seven years, budget cuts and freezes have resulted in an inflation adjusted 16 percent reduction in funds available to provide these essential services. Because the number of field office workers has been reduced by several thousand since 2010, the workload on existing employees has increased tremendously. On a daily basis, long lines form outside of field offices and people without appointments are sent home instead of being served. Callers to the 1-800 number face busy signals and long wait times before someone picks up. A staggering 1.1 million people are awaiting an appeal hearing for the denial of disability benefits.
In this context, Senate Republicans are proposing to make the problem much worse by trying to cut another $492 million from the SSA budget. The question is whether those cuts will be included in the final omnibus FY 2018 appropriations bill that funds all federal government programs and services, and must pass by Dec. 8, 2017 to avoid a shutdown. The House has proposed flat funding for SSA and there will be a House/Senate conference to decide on the final number. Because SSA's building rents, utilities and other fixed costs increase by about $400 million per year, the total impact of the proposed cut could reach nearly $900 million.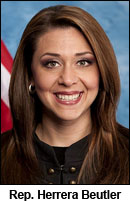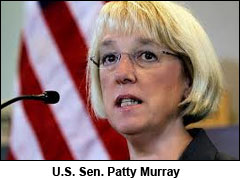 Senate and House conferees will make the final decision on whether to cut SSA funding and the likely conferees include Sen. Patty Murray (D-Wash.). She joined all Democrats in voting against the Senate budget plan that included the SSA cuts, but now she can work to have them removed from the eventual House-Senate compromise omnibus appropriations bill. Likewise, Rep. Jaime Herrera Beutler (D-3rd) is among the members of the House likely to be named as budget conferees.
TAKE A STAND — Please call and email Sen. Murray's office (202-224-2621; email form) and Rep. Herrera Beutler's office (202-225-3536; email form) and urge them to defend Social Security! Not only should the final budget restore the proposed $492 million SSA cut, it should restore the 16% budget reduction that the SSA has faced since 2010. Members of Congress who have vowed not to cut Social Security benefits are doing exactly that if they undermine the administration of those benefits with budget cuts. This is not an "entitlement!" Working people have PAID for these benefits and we demand that they be accessible and administered efficiently, not undermined with unwarranted SSA budget cuts intended to help pay for tax cuts for corporations and the wealthy.
Short URL: https://www.thestand.org/?p=62001
Posted by
David Groves
on Nov 21 2017. Filed under
NATIONAL
. You can follow any responses to this entry through the
RSS 2.0
. Both comments and pings are currently closed.