April Sims named to replace Teresa Mosqueda at WSLC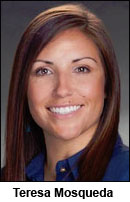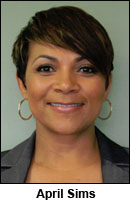 SEATTLE (Nov. 16, 2017) — Jeff Johnson, President of the Washington State Labor Council, AFL-CIO, announced today that April Sims has been appointed to serve as WSLC Political and Strategic Campaign Director. She will replace Teresa Mosqueda, who is leaving the council after nearly seven years following her election to the Seattle City Council.
"I hired April as our Field Mobilization Director in September 2015 and she has exceeded all of my original expectations for her work," Johnson said. "She has an incredible mind for analytical detail, while at the same time she has a huge welcoming presence that makes you want to do what she asks you to do. This is a great combination of traits for her new position. In addition to directing our political program, April will also supervise our organizing and community activities in the Yakima Valley, working with Dulce Gutiérrez. Please welcome April to her new position and do what she asks you to do!"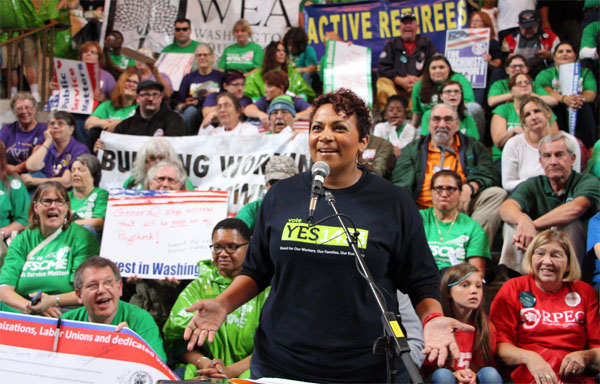 Sims joined the WSLC as Field Mobilization Director in September 2015, working with WSLC-affiliated unions and community partners to support and encourage the participation of individual members with many different political, legislative and community programs. She previously served as the Legislative and Political Action Field Coordinator for the Washington Federation of State Employees, AFSCME Council 28, where she was a WFSE member, shop steward, elected union officer, and union staffer from 2002 to 2015.
"I will miss working with Teresa Mosqueda on a daily basis, but I know she will serve the City of Seattle well," Sims said. She added:
"I'm very excited to move into this new role and to continue working to advance the Washington State Labor Council's agenda to promote shared prosperity. I intend to focus on developing shared agendas with our affiliates and community partners, implementing strategic organizing campaigns to protect the freedom to join together in unions and to promote racial equity, naturalization, revenue reform, and more. Plus, I will continue Teresa's important work on recruiting, training and electing political champions for working people."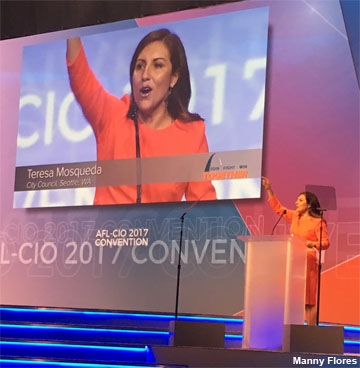 Mosqueda won her campaign for an at-large Seattle City Council seat handily — by a 20-point margin — in last week's election. In an email to her labor and community partners, she said it has been an "incredible honor" to work on behalf of the WSLC's 600-plus unions, representing some 450,000 rank-and-file members throughout Washington:
"In my years at the Labor Council, together, we have fought for the health of working families, demanded access to paid uninterrupted breaks, protections for farmworkers from pesticide exposure and against deportations. We've stood up to end wage theft and intimidation, we called out the wage gap between men and women, fought against human trafficking, and after years of work, the legislative team passed paid family leave! We won on Medicaid expansion, the minimum wage, and paid sick/safe leave. We trained progressive candidates to run for office and we've elected new champions at the local to the state level for unions and working families across Washington!"
Mosqueda first joined the WSLC as a member of the lobbying team in January 2011 and in May 2013, she began serving as the Government Affairs Director and the council's lead on health care policy. She was named WSLC Political and Strategic Campaign Director in May 2015.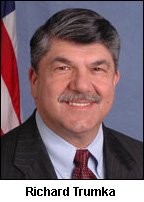 Her election has been hailed by AFL-CIO Richard Trumka, who invited Mosqueda to speak at last month's AFL-CIO 2017 Convention in St. Louis about the Path to Power program that encourages union members to run for political office. Trumka said:
"The only way we can change the economic rules is by committing ourselves to independence in politics. The rules are written by the people we elect, and for nearly four decades, they have been written to ensure working people are the losers. Electing people like Teresa… ensures that we have a seat at the table."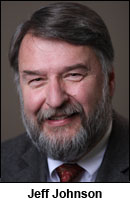 On a personal note, Johnson added that Mosqueda will be sorely missed at the WSLC:
"It is with such mixed feelings that I say goodbye to Teresa Mosqueda from the WSLC staff. While I have had a year to adjust to this inevitability, nonetheless it is bittersweet. Teresa was the first staff person I hired after taking office in 2011. I hired her on as our Legislative Director and she brought with her a vast knowledge of the legislative process, health care issues, and deep relationships with both legislators and community partners.
"What I came to admire was Teresa's boldness and strategic sense of how to move issues important to the working class. She has a rare talent of being able to bring people with disparate views together and forge a common understanding. She can also (ahem) out-eat most people I know and tells really goofy jokes. (You gotta love her.)
"While we are losing Teresa from the WSLC staff we are not losing her from the WSLC family. She will be an incredible progressive force for all people at the Seattle City Council, and I suspect, in the future political offices she will hold. Our love to you, Teresa."
---
POINT OF PERSONAL PRIVILEGE — The Entire Staff of The Stand has worked at the WSLC for longer than anyone feels comfortable mentioning, and Teresa and April have been two of our very favorite people to work alongside. Always positive, always effective, always personable, and always passionate about the cause and their work. They are both truly inspirational leaders. Teresa will be missed by us all, and it's hard to imagine who could possibly replace her — except April.
Short URL: https://www.thestand.org/?p=61869
Posted by
David Groves
on Nov 16 2017. Filed under
W.S.L.C.
. You can follow any responses to this entry through the
RSS 2.0
. Both comments and pings are currently closed.