Petition urges hotels to honor Seattle voters, Initiative 124
The following is from UNITE HERE Local 8:
SEATTLE (Dec. 4, 2017) — Coinciding with the first anniversary of the Seattle Hotel Employees Health and Safety Ordinance (I-124) being signed into law, UNITE HERE Local 8 launched a petition last week to call attention to the hotel industry's ongoing attempts to overturn I-124, which was passed in 2016 with 77 percent of the vote. The petition has already been signed by a number of women leaders in Seattle, including Seattle City Councilmembers Lorena González and Teresa Mosqueda, King County Councilmember Jeanne Kohl-Welles, and former state legislator Jessyn Farrell, along with housekeepers and other hotel workers.
TAKE A STAND — Sign the petition!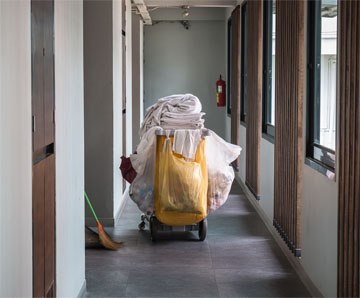 Following accusations of sexual harassment and assault against Harvey Weinstein, the spread of the #MeToo hashtag shed new light on women's experiences in a variety of industries. While harassment and abuse have proven ubiquitous in spaces with sharp power differentials between men and women, the hotel industry remains particularly rife for abuse because of the nature of the work environment and the precarious position of the hotel workforce. The vast majority of hotel housekeepers are immigrant women and women of color making at or around the minimum wage. In a survey conducted last year, 53 percent of housekeepers reported experiencing some form of sexual harassment over the course of their hotel careers.
Other prominent women to sign on to the petition include Executive Secretary-Treasurer of the M.L. King County Labor Council Nicole Grant, Gender Justice League Executive Director Danni Askini, current and former City Councilmembers Sally Bagshaw, Lisa Herbold, and Kirsten Harris-Talley, and Puget Sound Sage Executive Director Nicole Vallestero Keenan.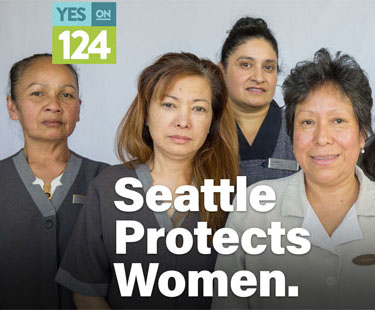 "The I-124 campaign and resulting legislation showed that it is possible to craft worker-driven public policies that address workplace harassment and assault by setting standards for behavior, giving women tools to report, and creating consequences for harassers. The Seattle Hotel Employees Health and Safety Ordinance is as a model for how to translate women's workplace experiences into systemic change," said Local 8 Vice President Sarah Warren.
Local 8's petition, directed at the Seattle Hotel Association, calls on local hotels to take the problem of harassment and assault seriously and protect their workers by implementing I-124 and abandoning their appeal. Recently publicized board documents from the American Hotel and Lodging Association (AHLA) indicate a deliberate strategy to attempt to defeat I-124 through legal challenge rather than at the ballot. Internally, the AHLA described panic buttons as "a solution in search of a problem."
"Despite findings that sexual harassment and assault are widespread and vastly under-reported, the industry's legal arguments have sought to discredit housekeepers and recast hotel guests accused of harassment as victims," said Warren. "We cannot let the focus shift away from women and the responsibility of employers to provide for their health and safety at work."
Local 8's petition states:
"To our city's hotel employers: you are on the wrong side of history. Believe women and protect your employees. Recognize the damaging impacts sexual harassment and assault have on victims and the tremendous barriers they face in coming forward. Do your part to create consequences for guests who harass and assault women on your watch. Be accountable for your role in supporting your employees. Seattle voters have given you a framework to follow. We expect you to follow it."
On June 9, 2017, Superior Court Judge John Erlick dismissed the industry associations' lawsuit challenging I-124. They have since appealed the ruling to the Washington State Supreme Court.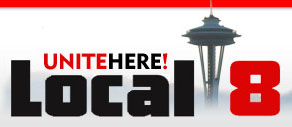 UNITE HERE Local 8 represents 5,000 workers in the hospitality industries of Washington and Oregon. Local 8 members work in hotels, restaurants, food service, and airport concessions. They include housekeepers, cooks, bartenders, bellmen, food and beverage servers, bussers, and dishwashers. Local 8′s parent union, UNITE HERE, represents hotel, food service, and gaming workers throughout the US and Canada. UNITE HERE members have led campaigns for sexual harassment protections in Seattle, Chicago, New York City, and Long Beach, CA.
Short URL: https://www.thestand.org/?p=62206
Posted by
David Groves
on Dec 4 2017. Filed under
LOCAL
. You can follow any responses to this entry through the
RSS 2.0
. Both comments and pings are currently closed.