First Student talks resume | Sick airline suit | SCOTUS vs. unions
Thursday, February 8, 2018
---
LOCAL
► From The Stranger — Teachers join bus driver strike, company and union to meet Thursday — The ongoing school bus driver strike saw two developments Wednesday: After school let out, teachers and other members of the Seattle Education Association joined drivers on the picket line. The union and driver contractor, First Student, also announced they have scheduled their first bargaining meeting since the strike began last week.
► In today's Seattle Times — School-bus-driver union and First Student to meet with a federal mediator — Leaders of the union representing Seattle's 400 school-bus drivers and their employer, First Student, will return to the negotiating table Thursday for the first time since the union went on strike last week. The two sides will be meeting with a federal mediator.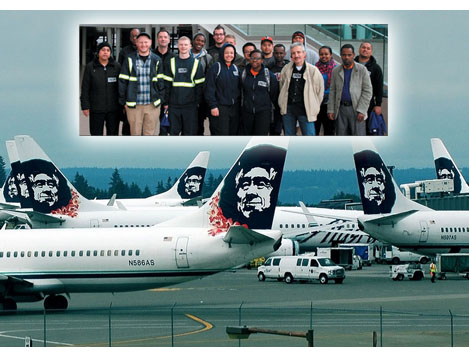 ► In today's Seattle Times — Airlines sue Washington over paid sick leave law — Airlines are suing Washington state to avoid complying with the voter-mandated paid sick leave law that took effect Jan. 1. Airlines for America, a trade association that includes Alaska Airlines, United Airlines, Southwest Airlines, UPS and others, argues that the paid sick leave mandate, when applied to Washington-based pilots and flight attendants, is unconstitutional.

EDITOR'S NOTE — They argue that most of the airlines offer paid sick leave benefits that exceed state requirements, so what's the problem? The "burdens" of offering something airlines say they already offer "substantially outweigh" the public health interest in trying to make sure the flight attendants serving food and drinks can afford to take a day off when they're sick?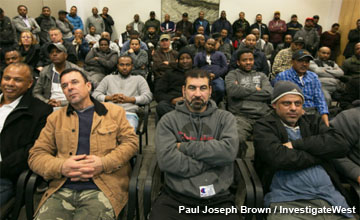 ► From Crosscut — Port's deal leaves truck drivers worried — After a one-day walkout that helped win a delay of a clean-air rule, hundreds of independent truckers at the ports of Seattle and Tacoma say they still can't fathom how their meager earnings will allow them to buy newer and cleaner trucks by the new deadline of next Jan. 1. The truckers remained nervous as they got behind the wheel again Wednesday after winning a nine-month reprieve from the ports on a looming April 1 deadline for the more modern but far more expensive trucks.
► From Crosscut — City Light paid $375,000 to settle discrimination complaints — The City of Seattle agreed last spring to pay $375,000 to three former City Light employees to quietly end the 2014 lawsuit. The settlement was signed last March but was not made public until now, shielded by a confidentiality clause in the agreement.
► In today's (Everett) Herald — Unionized county jail workers must be served hot meals — A ruling last month found officials violated labor laws when they stopped serving free, warm breakfasts.
---
THIS WASHINGTON


► In today's (Everett) Herald — Prominent aerospace analyst will help state with Boeing bid — Richard Aboulafia, one of the world's leading aerospace industry experts, will analyze the state's competitive strengths and weaknesses to design, manufacture and assemble the New Market Airplane on the Boeing drawing boards. He's been enlisted by the Choose Washington Council, a coalition of representatives of local and state government, and business and labor organizations.
► In today's (Longview) Daily News — Package of labor bills would boost local union membership — Union membership among local public employees and home caregivers could be strengthened under a trio of bills in Olympia, but opponents argue the legislation would coerce workers into paying unwanted membership dues.
► In today's Yakima H-R — Bill protecting public employees' birth dates from disclosure survives legislative cutoff
► In today's Spokesman-Review —  House votes to 'Ban the Box' — The Fair Chance Act, more commonly known as the "Ban the Box" bill, passed on a mostly partisan vote after supporters said it was important to give people a second chance and opponents said was unfair to businesses.
► In today's Seattle Times — Democracy dies without voting: Support bills that make it easier (by Julie Wise) — Let's rid the state of its old-style rules and make it easier for people to register to vote — it's the simplest way to make our voices heard.
---
THAT WASHINGTON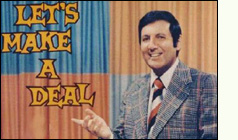 ► In today's Washington Post — Sweeping budget deal would add more than $500 billion in federal spending, end months of partisan wrangling — The Republican-led Congress is set to vote Thursday on a two-year budget deal that would include massive increases in military and domestic spending programs, reflecting an ideological shift for a party whose leaders long preached fiscal conservatism but have now embraced big spending. If the plan wins passage, it would quell months of squabbling between the parties with another big addition to the federal deficit, ending the need for repeated short-term agreements that led to frequent brinkmanship and a government shutdown.
► From The Hill — Senate to vote on two-year budget Thursday
► From The Hill — Paul Ryan says he has the votes for budget deal
► In today's Washington Post — Republicans are doing a complete reversal on the deficit — The annual gap between spending and revenue is projected to push past $1.1 trillion in 2019 as the GOP has been swept up by President Trump's demands for more spending and tax cuts.
► From NPR — Pelosi protests stalled immigration talks with marathon House speech — A little after 10 o'clock Wednesday morning, House Minority Leader Nancy Pelosi, D-Calif., began a one-minute speech on the House floor. Just over eight hours later, she concluded her record-breaking remarks. According to the House historian's office, she delivered the longest floor speech since 1909 — and possibly ever.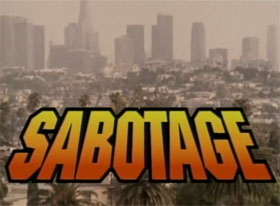 ► From The Hill — ACA enrollment tells tale of two systems — Most states that operate their own Affordable Care Act exchanges saw more people sign up in 2018 than last year, while 29 of the 34 states that rely on the federal government to promote enrollment saw their sign-ups fall. The different enrollment numbers suggest the Trump administration's decision to cut off advertising and other services intended to get people signed up for ACA plans had an effect on the federal exchange.
► In today's NY Times — Trump's backward view of immigration (editorial) — It appears that President Trump will consider undoing his threat of deportation for young "Dreamers" only if Congress considers the first deep cuts to legal immigration since the 1920s. The changes the president is demanding stem from a nativist, zero-sum view that what's good for immigrants is bad for America. That view runs counter not just to the best of American tradition and principles, but to evidence of what's best for the country.
---
DEMOCRACY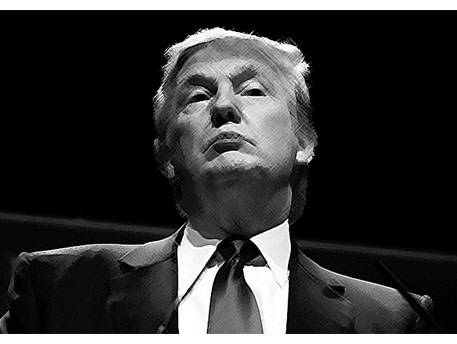 ► In today's Washington Post — We are witnessing a democratic nightmare (by Charles Lane) — The current attacks on the Federal Bureau of Investigation by President Trump and the Republican Party raise the question of whether it's possible to maintain an effective, and legitimate, intelligence establishment, while the elected leaders who are supposed to control it engage in open-ended, winner-take-all, partisan conflict… In short, the American national consensus about intelligence, and many other things, was already in deep trouble long before Trump came on the scene. If there were still a robust political center, Trump never would have been elected in the first place. The president is now exploiting the instability and confusion to neutralize threats to his power, the most salient of which, in the short term, is the investigation by Robert S. Mueller III. Full co-optation of the intelligence community could be his grand prize later on…. We are witnessing a democratic nightmare: partisan competition over secret and semi-secret intelligence and law-enforcement agencies.
► From Politico — George W. Bush: There's clear evidence Russia 'meddled' in 2016 election — Bush said that there is "pretty clear evidence that the Russians meddled" in the 2016 presidential election, a seeming rebuke of President Trump, who has at times questioned the intelligence community's assessment that the Kremlin is to blame.
---
NATIONAL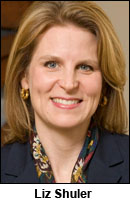 ► From the AFL-CIO — Working people stand together against sexual harassment — The AFL-CIO brought allies and union leaders together yesterday with the aim of ending sexual harassment in the workplace. When working people join together in union, we can listen to each other, mobilize our co-workers, speak with a unified voice and fight together to win justice in the workplace. AFL-CIO Secretary-Treasurer Liz Shuler said, "Unions have an important role to play in ending sexual harassment because fighting for dignity and respect on the job is fundamental to the work we do in the labor movement."
► From Real Clear Politics — PA-18 special election a key test for Dems' labor support — A special House election in Pennsylvania next month is the first major race of 2018, taking the temperature of voters and testing both parties' strategies eight months before the midterms. It's also a major first test for Democrats as they work to re-establish ties to a core constituency that drifted away from them in 2016: union members.
---
TODAY'S MUST-READ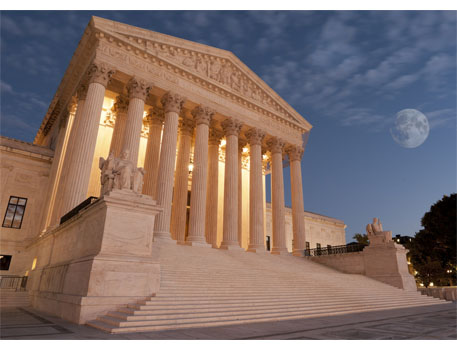 ► In today's LA Times — Supreme Court's conservatives appear set to strike down union fees on free-speech grounds — Paying union dues and baking a wedding cake may not seem like classic examples of free speech—except perhaps at the Supreme Court. This year, the high court is poised to announce its most significant expansion of the 1st Amendment since the Citizens United decision in 2010, which struck down laws that limited campaign spending by corporations, unions and the very wealthy. Now the "money is speech" doctrine is back and at the heart of a case to be heard this month that threatens the financial foundation of public employee unions in 22 "blue" states. Like Citizens United, the union case is being closely watched for its potential to shift political power in states and across the nation.
ALSO at The Stand — 'When our voices are united — we win!'
---
The Stand posts links to Washington state and national news of interest every weekday morning by 10 a.m.
WASHINGTON IS A UNION STATE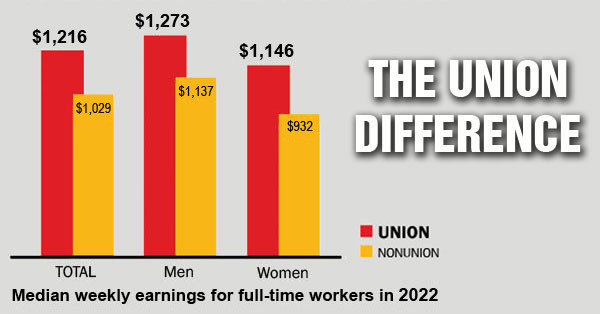 CHECK OUT THE UNION DIFFERENCE in Washington state: higher wages, affordable health and dental care, job and retirement security.
FIND OUT HOW TO JOIN TOGETHER with your co-workers to negotiate for better working conditions and respect on the job. Or go ahead and contact a union organizer today!