A vital voice | Arming teachers | Bit rush | Contempt for Eyman
Monday, March 12, 2018
---
LOCAL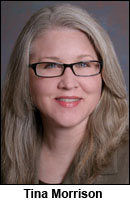 ► In the Spokesman-Review — Unions are a vital representative voice for workers (by Tina Morrison) — There were three opinion pieces and an editorial cartoon in the March 3 Spokesman-Review which were misleading representations of unions. I appreciate the opportunity to provide a different view. Please note: Unions are not separate from members – members are the union… Unions are instrumental in leveling the playing field in the workplace, particularly for women and people of color, and provide protections against discrimination based on sexual orientation. Unions provide an important voice for worker safety at the local, regional, state and national levels.
---
SCHOOL SHOOTINGS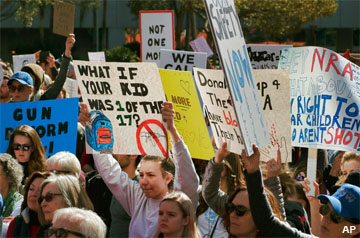 ► From KNKX — Students across Puget Sound region plan walkouts to call attention to school shootings — Students at schools across the Puget Sound region are planning to walk out Wednesday as part of a nationwide protest to mark the one-month anniversary of the school shooting in Parkland, Florida, that left 17 people dead. The walkouts will start at 10 a.m. and will last 17 minutes – one minute for each of the people killed at Marjory Stoneman Douglas High School on Valentine's Day when a former student opened fire with his assault rifle at the school.
► In today's Yakima H-R — Yakima Valley school officials debate whether to arm staff members — Some local school officials say the prospect of allowing staff members to carry guns on campuses will likely appear on board agendas later this year. But whether or not such policies are necessary is up for debate.
► In the News Tribune — Tacoma school district took guns away from its security officers. They want them back. —  Before the 2017-18 school year began, the Tacoma School District disarmed nine security officers who previously carried handguns as part of their duties. Those officers want their 9 mm Glocks back, and a hearing next month might decide whether they get them. "None of them are happy about this decision," said Margaret Englund, the union representative for the patrol officers, who are part of the IUOE Local 286.
► In today's Washington Post — White House vows to help arm teachers and backs off raising age for buying guns — The White House on Sunday vowed to help provide "rigorous firearms training" to some schoolteachers and formally endorsed a bill to tighten the federal background checks system, but it backed off President Trump's earlier call to raise the minimum age to purchase some guns to 21 years old from 18 years old.
► From NEA Today — Arming teachers is not the answer (by Cindy Long and Tim Walker) — For the students, educators, and parents still reeling from the massacre in Parkland (just the latest in a rash of school shootings that has spread across the U.S.), the notion that combating gun violence in schools requires even more guns being brought into schools is both ludicrous and dangerous.
► From the AFT — AFT President Randi Weingarten on Trump's comments about arming teachers — "I spoke to 60,000 educators last night in a telephone town hall. The response was universal, even from educators who are gun owners: Teachers don't want to be armed, we want to teach. We don't want to be, and would never have the expertise needed to be, sharp shooters; no amount of training can prepare an armed teacher to go up against an AR-15."
---
BIT RUSH



► From Politico — This is what happens when bitcoin miners take over your town — Eastern Washington had cheap power and tons of space. Then the suitcases of cash started arriving. For years, few residents really grasped how appealing their region was to bitcoin miners, who mainly did their esoteric calculations quietly tucked away in warehouses and basements. But those days are gone. Over the past two years, and especially during 2017, when the price of a single bitcoin jumped from $1,000 to more than $19,000, the region has taken on the vibe of a boomtown. Across the three rural counties of the Mid-Columbia Basin—Chelan, Douglas and Grant—orchards and farm fields now share the rolling landscape with mines of every size, from industrial-scale facilities to repurposed warehouses to cargo containers and even backyard sheds. … The Mid-Columbia Basin, by dint of its early start, has emerged as one of the world's biggest mining boomtowns. By the end of 2018, according to some estimates, miners here could account for anywhere from 15 to 30 percent of all bitcoin mining in the world, and impressive shares of other cryptocurrencies, such as Ethereum and Litecoin. And as with any boomtown, that success has created tensions. There have been disputes between miners and locals, bankruptcies and bribery attempts, lawsuits, even a kind of intensifying guerrilla warfare between local utility crews and a shadowy army of bootleg miners who set up their servers in basements and garages and max out the local electrical grids.
► In today's (Longview) Daily News — Plans for supercomputers in Longview cause confusion — Cowlitz County's first high-tech company would employ at least 30 people and house thousands of supercomputers near the Cowlitz River. But it's already causing some confusion. Longview officials announced two weeks ago that MiningSky, Inc. will move a data processing center into the city's old water treatment plant on Fisher's Lane.
EDITOR'S NOTE — The Entire Staff of The Stand is confused as well. So here's John Oliver to the rescue.
---
THIS WASHINGTON

► In the Spokesman-Review — 9 important topics the Legislature tackled in 2018 — Women's Rights: The Legislature strengthened equal pay laws for women. It also said workers can't be forced to sign agreements as a condition of employment that bars them from disclosing information about sexual assault or harassment in the workplace, or to keep them from testifying about it in court or an administrative hearing.
ALSO at The Stand — Historic equal pay bill heads to governor
MORE legislative session wrap-up stories from the Association Press, the (Everett) Herald, KUOW, and the (Vancouver) Columbian.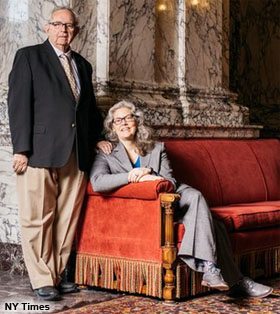 ► In the NY Times — One state's quest to introduce long-term care benefits — For a few weeks this year, the rarest of things seemed like it was about to occur. A state, in this case Washington, was working to pass a bill that would institute a new payroll tax to help cover the cost of a much-needed service: long-term care in a nursing home, in a personal residence or elsewhere in the local community. Rarer still: At least a couple of Republicans, including one of the bill's primary sponsors, supported the tax proposal. State Reps. Norm Johnson (R-Yakima) and Laurie Jinkins (D-Tacoma) drew on their personal experience in writing a bill to create a payroll tax in Washington State to cover long-term care costs.
► In the News Tribune — Push to cut Sound Transit 3 car tab fees fails after as last-minute deal falls through — In the end, lawmakers split into camps that couldn't find common ground during the heart of the session, and a last-minute compromise fell apart Thursday.
► From the Seattle P-I — Initiative promoter Tim Eyman hit with contempt ruling — Initiative promoter Tim Eyman and co-defendants have been held in contempt and slapped with $250-a-day fines in a long-running battle over financial records requested by state Attorney General Bob Ferguson. But Eyman's attorney Mark Lamb argued on Friday that the Attorney General's Office has his client's tax and business documents, which he says were produced in full on March 2.
---
INTERNATIONAL TRADE
► From The Hill — Tariff fight tests Trump, GOP — GOP lawmakers had largely rallied behind the unconventional president, even though he does not always share in their ideology on issues like trade. But Trump's tariff announcement — which came despite frantic pleas from Republicans — dealt a stinging blow to many free trade Republicans and even some of the president's own allies on Capitol Hill.
ALSO at The Stand — Enforcing trade rules is not a 'trade war' (by Stan Sorscher)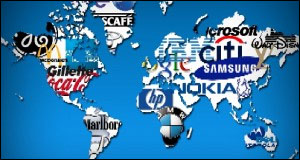 ► From Daily Kos — The European Union has driven a stake through the heart of ISDS — Investor-State Dispute Settlement, an extrajudicial means of arbitrating disputes in international trade agreements, recently received a fatal blow from the European Union's Court of Justice (CJEU), the highest court of the EU. It found that ISDS arbitration is unlawful and conflicts with the laws and supreme treaties that form the basis for the European Union. ISDS infringes on the sovereignty of both the member nations as well as the paramount European Union itself. By rejecting the premise that ISDS can be used to settle disputes between corporations and member nations, the court has effectively barred ISDS from use anywhere in the European Union.
---
THAT WASHINGTON
► In the NY Times — GOP rushed to pass tax overhaul. Now it may need to be altered. — The legislative blitz that rocketed the $1.5 trillion tax cut through Congress in less than two months created a host of errors and ambiguities in the law that businesses big and small are just now discovering and scrambling to address. But legislative fixes will be tough. Unlike the original tax bill, which passed along party lines, legislation correcting any portion of the tax bill will require Democratic votes to get through the Senate.
► From TPM — Betsy DeVos struggles to answer simple questions in '60 Minutes' interview — Education Secretary Betsy DeVos sat down with CBS' Lesley Stahl for a "60 Minutes" interview that aired Sunday evening, and DeVos repeatedly stumbled as she faced simple yet pointed questions from Stahl.
---
NATIONAL
► In today's NY Times — My union or my president? Dueling loyalties mark Pennsylvania race — The special election deep in Trump country in southwest Pennsylvania on Tuesday has become an acid test for the allegiance of working-class voters, and organized labor has gone all in for the Democrat in the race, Conor Lamb.
► From The Hill — Trump privately slamming GOP candidate in Pa. House race as 'weak'
---
The Stand posts links to Washington state and national news of interest every weekday morning by 10 a.m.
WASHINGTON IS A UNION STATE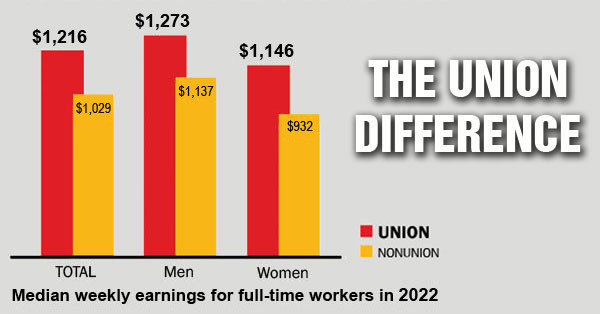 CHECK OUT THE UNION DIFFERENCE in Washington state: higher wages, affordable health and dental care, job and retirement security.
FIND OUT HOW TO JOIN TOGETHER with your co-workers to negotiate for better working conditions and respect on the job. Or go ahead and contact a union organizer today!