War on unions | #UWstrike | Next up: North Carolina
Wednesday, May 16, 2018
---
WAR ON UNIONS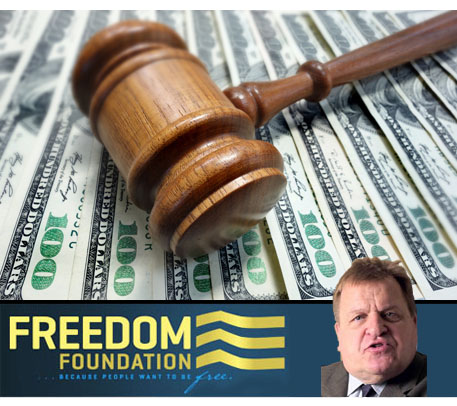 ► From The Guardian — Exclusive: How right-wing groups wield secret 'toolkit' to plot against U.S. unions — Documents obtained by The Guardian reveal that a network of radical conservative think tanks spanning all 50 states is planning direct marketing campaigns targeted personally at union members to encourage them to quit. The secret push, the group hopes, could cost unions up to a fifth of their 7 million members, lead to the loss of millions of dollars in income and undermine a cornerstone of U.S. progressive politics… One of the SPN think tanks, the Freedom Foundation in Olympia, Wash., has already begun campaigning and fundraising on the back of a Janus ruling that goes against the unions. Its mailing to supporters says: "The consequences of a favorable ruling are huge. Imagine tens, even hundreds, of millions of dollars currently used to push damaging leftwing causes and candidates… vanishing."
EDITOR'S NOTE — As previously reported in The Guardian, which — unlike the U.S media — is actually covering the context of the Janus case and the war on unions, this is a well-financed long-term campaign to "defund and defang" public-sector unions as the first step towards ensuring the permanent collapse of progressive politics. It has never been about freedom, it has always been about politics.
ALSO at The Stand — As Janus decision looms, AFL-CIO launches 'Freedom to Join' site
---
LOCAL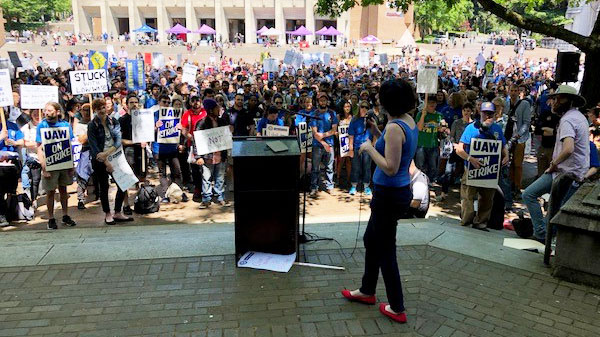 ► From The Stranger — Hundreds of UW student employees walk off the job to demand pay increases, better healthcare — Academic and construction work slowed at the University of Washington Tuesday as the union representing thousands of student employees led a one-day strike to call for better pay and healthcare. The student employees' union, UAW 4121, has been negotiating for months with the university administration, demanding pay increases and improved health care, child care, and sexual harassment training.
► From Crosscut — Sick of living in poverty, UW student employees walk out — Student employees at the University of Washington staged a one-day strike. They have threatened to escalate again should contract negotiations run awry.
► In today's Seattle Times — UW grad students hold one-day strike over pay and health coverage — The University of Washington's graduate students who teach, tutor and do research went on a one-day strike Tuesday. The 4,500 students, known as academic student employees, are asking the university for a pay bump of at least 3 percent for 2018, increases of 6 percent in 2019 and 6 percent in 2020, and for student fees to be waived.
ALSO at The Stand — Academic student employees at UW conduct one-day strike
— I'm an ASE at UW. Here's what that is, and why we're on strike. (by David Kumler)
► In today's Spokesman-Review — City investigates bullying among employees of Spokane Fire Department — Spokane Fire Chief Brian Schaeffer responded Tuesday to allegations of bullying, sexual harassment and hazing within the department that were exposed recently in a lengthy investigative report.
► In today's Tri-City Herald — 2 gallons of radioactive nuclear waste done. 56M gallons to go — Researchers in Richland have done what the $17 billion vitrification plant at Hanford is intended to do — turn radioactive waste into a solid glass form. "It's a big deal," said Dawn Wellman at the research lab in Richland. "At a scaled version we have done what they will do at full scale at Hanford."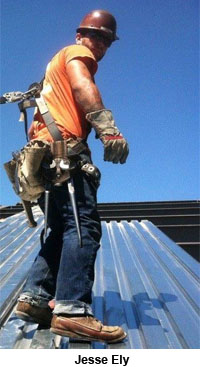 ► From KUOW — A Seattle ironworker fell eight floors and survived. Here's why. —  Around Seattle, you might think more workers are getting hurt given that construction is booming. Turns out, the opposite is true. Construction worker injuries have steadily trended downward for decades in Washington state… Consider a recent case, of an ironworker falling off a high rise in downtown Seattle on April 30. Five years ago, that worker would be dead. But he fell into a safety net that is supposed to catch tools — and survived.
EDITOR'S NOTE — That Local 86 ironworker, Jesse Ely, is still recovering from the serious injuries he sustained in the fall, and he and his family are facing extraordinary medical bills. If you are interested in helping, donations can be made at the Pacific NW Ironworkers Credit Union. Please call 206-835-0150 or 1-877-769-4766 or complete this form to help. 100% of your contribution will go toward the Ely family's medical costs.
► In today's Seattle Times — The Boeing courtship of Trump brings benefits and perils (by Jon Talton) — This art of the deal looks good for jobs in the Puget Sound region, where the order books are full, saving Air Force One is important and the Iran sale always was insecure. But those who get close to this president usually come off worse for it… This norm-breaking, scandal-ridden president is always one tweet away from yet another policy reversal. And out on the tightrope is Boeing and its American jobs.
---
THIS WASHINGTON

► From KNKX — Washington Supreme Court to hear arguments in challenge to charter schools — The court will hear arguments this Thursday in a case that has the potential to throw charter schools into turmoil. The plaintiffs in the case argue that the law passed by the legislature to allow charter schools is unconstitutional.
► From AP — State appeals ruling that invalidated carbon cap rule — State regulators have asked the state's highest court to review a lower court ruling that blocked a major state effort to cap carbon pollution from major industrial emitters.
► In today's News Tribune — Will more oversight fix Washington's Department of Corrections? (editorial) — Having dual oversight offices might be an over-correction of the Department of Corrections. But who can blame state leaders for wanting to double down on reinforcements?
---
ELECTIONS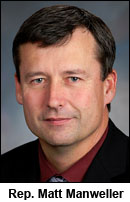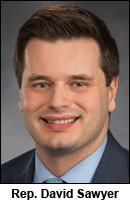 ► From KUOW — Despite ongoing investigations, two Washington lawmakers file to run again — Democrat David Sawyer of Tacoma and Republican Matt Manweller of Ellensburg both registered their candidacies with the Secretary of State's office on Monday, the first day of filing week. Last December, Manweller was placed on leave from his job as a professor of political science at Central Washington University pending an investigation into allegations of inappropriate conduct… Sawyer filed for re-election despite numerous calls from members of his own party not to do so. Last week, House Democrats suspended Sawyer as chair of the Commerce and Gaming Committee. House leaders said the rare disciplinary vote was prompted by preliminary results of an investigation into Sawyer's behavior toward legislative staff.
MORE local coverage of candidate filings in today's (Aberdeen) Daily World, Columbia Basin Herald, (Vancouver) Columbian.
► In today's Seattle Times — Coalition abandons initiative requiring Legislature to 'balance' Washington's tax code — The ballot measure under consideration would have given the state Legislature until 2020 to raise taxes on the rich or lower them on poorer households — or some combination thereof.
► In Willamette Week — Susheela Jayapal winning the race for open Multnomah County Commission seat — Political newcomer Susheela Jayapal is handily winning the four-way race to succeed Multnomah County Commissioner Loretta Smith. Jayapal is a former corporate lawyer and longtime community volunteer. Her sister, U.S. Rep. Pramila Jayapal (D-Wash.), represents Seattle in Congress.
► From Vox — Paulette Jordan, running to be the first Native American governor, wins Idaho's Democratic primary — She's a young, progressive face in the state's Democratic Party.
► In today's NY Times — Women score major victories in House primary races in Pennsylvania — Buoyed by a new congressional map and grass-roots anger at President Trump, Democrats are poised to flip several Republican-held districts in a state Trump narrowly won in 2016.

► From The Hill — Four socialist-backed candidates win Penn. legislative primaries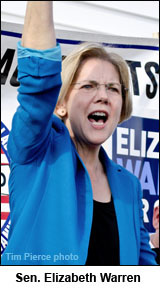 ► From The Hill — Elizabeth Warren steals show at 2020 audition — Democratic jockeying for the 2020 presidential race was on full display Tuesday as a host of likely contenders addressed liberal activists in Washington. It was Sen. Elizabeth Warren (D-Mass.) who ultimately won the day with a full-throated assertion of the need for Democrats to hew closely to a base she characterized as "angry and scared" about President Trump's impact on the nation.
► In today's LA Times — Democrats vie to impress the party's elite, and audition for the 2020 presidential race — Representing a Western vision was Washington Gov. Jay Inslee, a rising star among Democrats who pushed an agenda around clean energy and climate action.
---
THAT WASHINGTON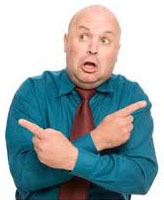 ► From The Hill — Premium hikes reignite the ObamaCare wars — The cost of health plans on the Affordable Care Act exchanges could jump in the coming weeks, some by double digits, inflaming the issue ahead of the midterm elections. Democrats argue the price increases are the result of what they refer to as "Republican sabotage." They contend that, since the GOP controls Congress and the administration, the price hikes are their responsibility. Republicans counter that it was Democrats who passed the law, enacted in 2010, in the first place, and without any GOP votes.
---
THAT SWAMP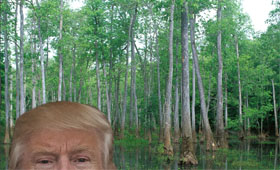 ► In today's Washington Post — Trump's pick to run Labor's pension agency: Mitch McConnell's brother-in-law — Trump's nominee to direct the Pension Benefit Guaranty Corporation, Gordon Hartogensis, is the brother-in-law of Senate Majority Leader Mitch McConnell (R-Ky.) and McConnell's wife, Transportation Secretary Elaine Chao. His nomination by Trump raised questions among government ethics experts on the selection process and vetting for Hartogensis, a nominee with no apparent public service experience or direct insight into the agency's mission.
► From Politico — Federal judge rejects Manafort's bid to dismiss Mueller indictment — A federal judge on Tuesday rejected an attempt by Paul Manafort, a former Trump campaign chairman, to get an indictment against him dismissed by claiming that special counsel Robert Mueller's appointment was flawed.
---
NATIONAL
► From ABC — More than 1 million students to miss school as teacher revolt sweeping nation heads to new state — A wave of teacher revolts sweeping the nation is set to hit North Carolina on Wednesday as thousands of educators are expected to swarm the state's capital in a quest for higher pay and more money for education.
► From WRAL — Thousands march through Raleigh seeking money for education — "We are seeing teachers leaving the profession because they can't keep working two jobs to support their families," a Wake County teacher said. "People need to know the the people they are electing and their views on education a funding."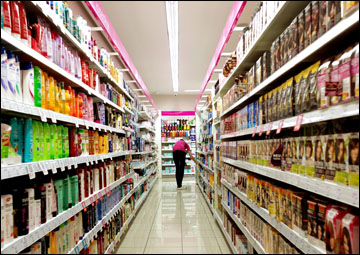 ► From Racked — What makes retail workers uniquely vulnerable to sexual harassment — Notably, 13.44 percent of the EEOC's sexual harassment claims were made in retail, which is the second highest percentage after the accomodation and food services industry. What accounts for this? Experts link the high rate of sexual harassment in retail to the particular vulnerability of its workforce, its low wages, and a hazy, complicated, and sometimes ineffective complaint process following an incident. Retail workers who spoke to Racked cite the same factors when speaking of their experiences with sexual harassment.
EDITOR'S NOTE — Solution: Join together with your co-workers to demand better wages, grievance procedures, and respect on the job. Contact a union organizer today!
► From Reuters — Amazon deals heavy blow in brutal grocery price war — Whole Foods debuted a loyalty program that offers special discounts to Prime customers, a strategy that will test whether Amazon's $13.7 billion deal for the grocery chain brings much-feared disruption to the industry.
► In today's NY Times — Chris Paul: Point guard, activist, union boss — CP3 plays many roles in the N.B.A. Besides being the starting point guard for the Rockets, he is an outspoken voice on social issues, and leads the player union.
---
The Stand posts links to Washington state and national news of interest every weekday morning by 10 a.m.
WASHINGTON IS A UNION STATE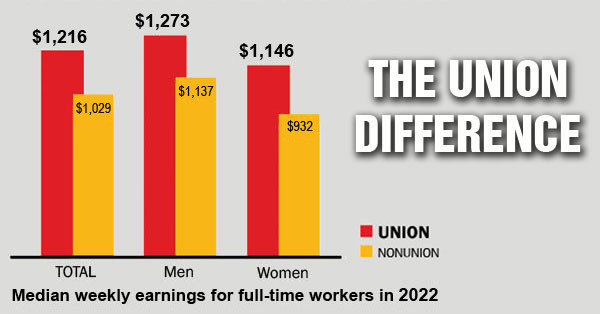 CHECK OUT THE UNION DIFFERENCE in Washington state: higher wages, affordable health and dental care, job and retirement security.
FIND OUT HOW TO JOIN TOGETHER with your co-workers to negotiate for better working conditions and respect on the job. Or go ahead and contact a union organizer today!