UFCW merger rejected | The real death toll | Unions' greater good
Tuesday, May 29, 2018
---
LOCAL

► In the News Tribune — Local grocery, retail workers' union rejects merger proposal with biggest chapter in the state — You might have noticed buttons, urging "Stand Strong 367 – Vote No," worn by some area grocery clerks at Fred Meyer and other stores. They are among the workers represented by UFCW Local 367, which this week voted on a proposed merger with UFCW 21, the largest private-sector union in the state. On Thursday, the "no" votes won.
► In today's Spokesman-Review — Vandervert's financial troubles spill into Spokane construction projects, sites around the region — The 42-year-old company's business failure has created chaos at construction sites throughout the Northwest. Creditors have filed more than $46 million in claims for payment.
► In the Columbian — Stamp Out Hunger food drive gets more than 73 tons — One of Clark County's biggest annual food drives packed on a few pounds this year, with the Stamp Out Hunger campaign collecting more than 73 tons.
---
THIS WASHINGTON

► In the Spokesman-Review — Active initiative campaigns have to kick into high gear — Signatures have to be turned into the Secretary of State's office by the first week of July, and getting on the ballot takes slightly more than a quarter-million valid signatures from registered voters, no duplicates allowed.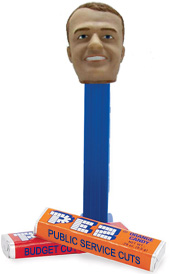 ► In the Spokesman-Review — Tim Eyman is still at it (by Shawn Vestal) — Thirty-dollar tabs operate more as symbol – as Rorschach test – than thoughtful policy. For Eyman, they symbolize a rebellion against government's insatiable appetite for taxation. What I see is a simplistic appeal to the selfish that is at the core of all politics centered around tax cutting. It makes no argument but this: I should pay less, without thinking about what I pay for. This detached view of the link between taxes and services is knee-jerk, not thoughtful, and it wrongly presumes that everything the government does exists outside the realm of what we pay. Thirty-dollar tabs appeal to our sense that we deserve steak for the price of hamburger.
► In today's (Everett) Herald — PDC budget depleted by legal expenses in case against Eyman — Attorney General Bob Ferguson's legal pursuit of Tim Eyman is contributing to a growing pool of red ink for the state agency that enforces Washington's campaign finance laws.
► In the Seattle Times — More women take aim at glass ceiling in campaigns for Washington Legislature — More women are running for the Washington state Legislature this year — than possibly ever. But after breaking records for female representation a couple of decades ago, women have struggled to break the glass ceiling in Olympia. Will the 2018 elections be different?
► In the Bellingham Herald — Two Larsen challengers not alone as candidates with criminal convictions — Two of the candidates seeking to unseat U.S. Rep. Rick Larsen in the fall election have a criminal past — including a Western Washington University student convicted of attempted theft in Bellingham less than a year ago.
---
THAT WASHINGTON
► In today's Washington Post — Harvard study estimates thousands died in Puerto Rico due to Hurricane Maria — At least 4,645 people died as a result of Hurricane Maria and its devastation across Puerto Rico last year, according to a new Harvard study released Tuesday, an estimate that far exceeds the official government death toll, which stands at 64. The study, published in the New England Journal of Medicine, found that health-care disruption for the elderly and the loss of basic utility services for the chronically ill had significant impacts across the U.S. territory, which was thrown into chaos after the September hurricane wiped out the electrical grid and had widespread impacts on infrastructure. Some communities were entirely cut off for weeks amid road closures and communications failures.
► In today's Washington Post — Trump once favorably compared Puerto Rico's death toll to Katrina's. A study now says twice as many died in Puerto Rico.
► In the NY Times — Trump moves to ease the firing of federal workers — Seizing on a longtime ambition of many Republicans, President Trump on Friday overhauled rules affecting at least two million federal workers, making it easier to fire them and rolling back the workplace role of their unions.
ALSO at The Stand — Trump moves to silence federal workers
► From The Hill — GOP leaders scramble to contain immigration rebellion — Republican leaders are facing long odds as they scramble to thwart an internal rebellion over immigration just months before November's midterm elections. The leaders are attempting to broker a deal that satisfies competing factions of their restive conference and defuses a push by mutinous centrists threatening to force action to protect undocumented immigrants in a series of head-to-head floor votes that would highlight deep GOP divisions over an issue that has long been radioactive within the party.
EDITOR'S NOTE — The "mutinous centrists" reportedly include retiring Rep. Dave Reichert, who is trying to force a vote (that will easily pass) granting Dreamers a path to citizenship. Reps. Cathy McMorris Rodgers, Jaime Herrera Beutler and Dan Newhouse have refused to sign the discharge petition that would force that vote.
► In today's NY Times — White House moves ahead with tough trade measures on China — The Trump administration said on Monday that it would proceed with plans to impose a series of punitive trade-related measures on China in the next month, intensifying pressure on Beijing as trade talks between the countries continue.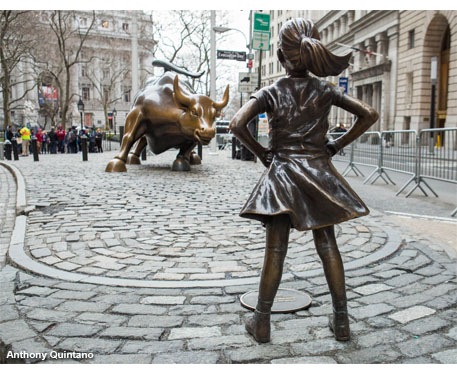 PREVIOUSLY at The Stand — We need better answers on trade, America's economy (by Stan Sorscher) — The neoliberal free-market free-trade trickle-down orthodoxy, which we have followed for decades, is exhausted — socially, politically, and economically. We don't really understand Trump's tariffs, or bluster, or impulsive negotiating tactics, but we do understand that we need a change in direction. We need new, effective public policies to deal with real problems that affect most people in America. We desperately need a manufacturing strategy that creates good new jobs, and stronger employment relationships that would raise family income. To paraphrase Ronald Reagan, "Unregulated free market orthodoxy cannot solve these problems — free market orthodoxy IS the problem." Our big policy challenges are all market failures.
► In the Seattle Times — Guaranteed jobs may not solve the Democrats' bigger problem with many voters (by Jon Talton) — Tribalism and fear mean a guaranteed job won't change this primal calculus across most of the country (that identity trumps economic interest among many voters). Liberals and the left will have to win many elections to change this. If they can even unite among themselves.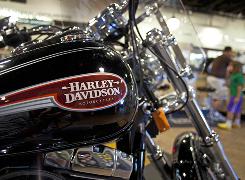 ► In The Stranger — The way Harley-Davidson fucked over its workers shows why the average Trump voter is a write-off (by Charles Mudede) — You wont find a Trump voter in the whole of America who is in a better position to see the light (this is class warfare) and change their mind (I'm going to vote for someone who stands up for the working class) than this now-unemployed Harley-Davidson man. But no, he still wants Trump to stay in power and to make his life worse. How do we explain this mind-fuck? I believe we must begin with a new essay by the celebrated French economist Thomas Piketty: "Brahmin Left vs. Merchant Right: Rising Inequality & the Changing Structure of Political Conflict."
---
NATIONAL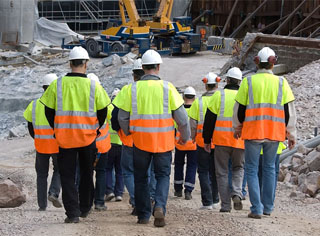 ► From Bloomberg — These U.S. workers are being paid like it's the 1980s — Thanks to a web of loopholes and limits, the federal government has been green-lighting hourly pay of just $7.25 for some construction workers laboring on taxpayer-funded projects, despite decades-old laws that promise them the "prevailing wage." Over the past year, the U.S. Department of Labor has formally given approval for contractors to pay $7.25 for specific government-funded projects in six Texas counties, according to letters reviewed by Bloomberg. Those counties are among dozens around the nation where the government-calculated prevailing wage listed for certain work—such as by some carpenters in North Carolina, bulldozer operators in Kansas and cement masons in Nebraska—is just the minimum wage. That's in part because, according to publicly available data from the Labor Department's Wage and Hour Division, the agency is relying on wage survey data in more than 50 jurisdictions that's from the 1980s or earlier.
► From CBS — American CEOs make, in 1 day, what it takes the average worker to earn in a year — The results, gathered by the AFL-CIO, are shocking, especially when CEOs fail to compensate others, says Sukits. While not all companies have filed yet, companies with the greatest disparities include Weight Watchers where the CEO makes 5,908 times the median employee salary there, Mattel where the CEO makes 4,987 times, Abercrombie & Fitch where the CEO makes 3,431 times, McDonald's where the CEO makes 3,101 times, and Gap where the CEO makes 2,900 times the average worker.
► From In These Times — After Janus, should unions abandon exclusive representation? (by Kate Bronfenbrenner, Chris Brooks and Shaun Richman) — The Janus case has sparked a wide-ranging debate within the labor movement about how to deal with the "free-rider problem" of union members who benefit from collective bargaining agreements but opt-out of paying dues. We asked three labor experts to discuss what's at stake in the case and how they each think unions should respond.
---
TODAY'S MUST-READ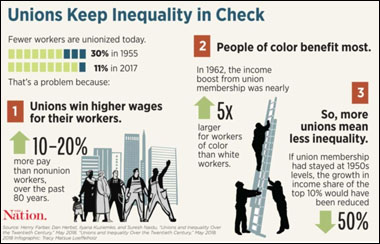 ► In New York magazine — Unions are not a special interest group (by Eric Levitz) — While certain unions may be an obstacle to the greater good on discrete issues, they are collectively a uniquely effective vehicle for realizing that good on the issues that matter most to working people. Of course, Republicans have long denied this reality, insisting that their crusades against collective bargaining are a defense of the everyman's "right to work" — rather than the corporate sector's right to hold down wages. But as the labor movement declined over the second half of the 20th century — and the Democrats grew more reliant on corporate financing — even some of the party's putative progressives found it convenient to see labor as a mere interest group whose priorities did not necessarily overlap with the broader public's any more than those of "the business community." … The ideas that unions impose a great toll on economic growth and always did far more to help high-skill and white workers, than low-skill and/or nonwhite ones have retained intellectual legitimacy. Or, at least, they did — until the economists Henry Farber, Dan Herbst, Ilyana Kuziemko, and Suresh Naidu published their path-breaking new paper, "Unions and Inequality Over the Twentieth Century: New Evidence From Survey Data."
In sum: If Democrats want to put the greater good above special interests, they will prioritize the policy goals of organized labor next time they take power. If they want to put winning elections above all else, however, then they will do the exact same thing.
---
The Stand posts links to Washington state and national news of interest every weekday morning by 10 a.m.
WASHINGTON IS A UNION STATE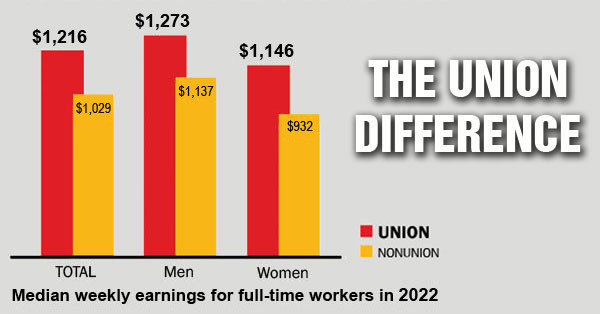 CHECK OUT THE UNION DIFFERENCE in Washington state: higher wages, affordable health and dental care, job and retirement security.
FIND OUT HOW TO JOIN TOGETHER with your co-workers to negotiate for better working conditions and respect on the job. Or go ahead and contact a union organizer today!