Tragedy in Longview ● Janus threatens public services ● 23-minute escape
Friday, June 29, 2018
---
LOCAL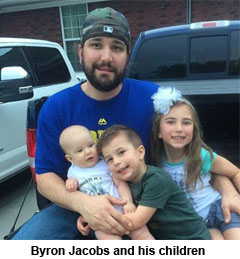 ► In today's (Longview) Daily News — Snapped vessel line kills one, injures three at Port of Longview — A longshoreman died and three other people were injured when a vessel line snapped at the Port of Longview early Thursday morning, according to the port and other authorities. Byron Jacobs, 34, of Longview, a member of the International Longshore and Warehouse Union Local 21, received fatal blunt-force injuries when he was struck by a vessel line that snapped in half as crews were moving a ship from one loading hatch to another. He died at the scene. Jacobs' family, which includes his three small children, has been notified.
EDITOR'S NOTE — A fund has been set up to benefit the Jacobs family. Send contributions to the Lower Columbia Longshoremen's Federal Credit Union, attn: Byron Jacobs Family Fund, 629 14th Ave., Longview, WA 98632. Also, an impromptu BBQ fundraiser will be held at the ILWU Local 23 Hall, 1306 Alexander Ave. E. in Fife from 3 to 5:30 p.m. today to help this family during these most unfortunate of times.
---
JANUS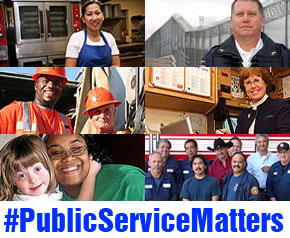 ► In today's Seattle Times — Janus ruling threatens pay, benefits for all workers (by Misha Werschkul and Brady Piñero Walkinshaw) — This Supreme Court decision is a loss not just for workers, but for all of us who rely on the services that public-sector employees deliver in communities across the state. We know that public-sector workers are strong and will keep fighting for their rights in our state. In the wake of this harmful decision, it is up to our elected leaders to enact policies that strengthen the economic well-being of Washington's working people and communities — through stronger labor standards, protections for workers' rights to organize and funding for vital public services.
ALSO at The Stand — "A clarion call to organize like never before"
► From KNKX — Janus decision has implications for private-sector unions in Washington — WSLC Secretary Treasurer Lynne Dodson said many unions that people think of as representing private-sector workers also represent government employees… IAM District 751 President Jon Holden said his union is concerned that the court decision will embolden conservatives who want to pass national "right-to-work" legislation.
► Yesterday from McClatchy — Unions rally in Tacoma in wake of court decision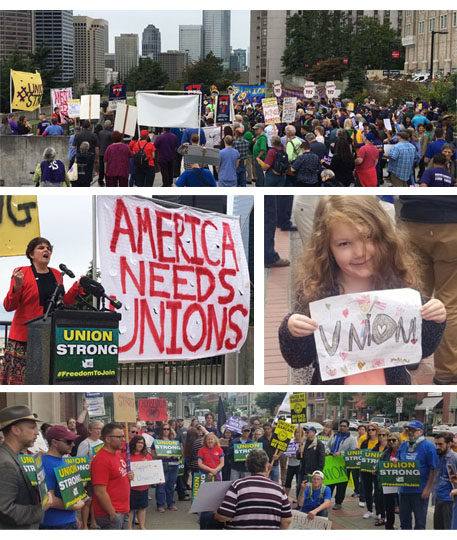 ► From AP — Despite setbacks and high court's ruling, unions show spark — Organized labor is showing new signs of life. Last year, labor netted 262,000 new recruits. The movement notched several high-profile wins this spring, organizing 5,000 teaching assistants and graduate students at Harvard and winning an election in a small unit at Boeing in South Carolina, the state with the lowest union density in the nation. AFL-CIO President Richard Trumka said the uptick in union energy stems from the same impulse that brought people together for the Black Lives Matter movement against police violence and the Womens March against the Trump administration. "It's collective action that's tying everyone together," Trumka said in an interview. "People are saying 'we can't do it alone, we have to come together.'"

► MUST-READ from SCOTUSblog.com — Janus' radical rewrite of the First Amendment (by Alice O'Brien) — Rather than precedent or principle, what appears to drive the Janus majority is barely concealed animus toward public sector unions and their advocacy. Thus, the Janus majority writes that the growth of the public sector since 1977 raises the "political valence" of the fair-share fee issue, and it decries the fact that unions discuss such "sensitive political topics" as "climate change, the Confederacy, sexual orientation and gender identity, evolution and minority religions." Why union speech on such issues has anything to do with what states choose to allow unions to bargain for in public employment, much less what states choose that feepayers can be charged for that bargaining, is never made clear, nor could it be… This decision sends the shocking message that even when a governmental action is deeply rooted in decades of reasonable legislative and governmental judgments, the justices may still upend it based on their own ideological views about the value of the underlying speech and association.
---
THAT WASHINGTON
► In today's NY Times — Agents seek to dissolve ICE in policy backlash — ICE special agents said the Trump administration's crackdown on illegal migrants has hampered national security investigations and partnering with local officials.
ALSO at The Stand — 'Families Belong Together' events Saturday, then more actions
► In today's Seattle Times — Rep. Pramila Jayapal arrested at D.C. protest of Trump's 'zero tolerance' border policy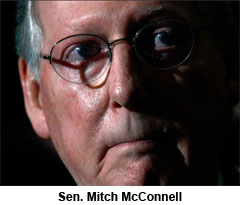 ► In today's NY Times — This is the world Mitch McConnell gave us (editorial) — Donald Trump dominates our universe. McConnell made it all possible.
► In today's NY Times — How the White House worked to get Kennedy to retire — President Trump praised Justice Anthony Kennedy, the White House nominated people close to him to important judicial posts, and Trump family members forged personal connections.
► In today's Washington Post — Senate passes sweeping farm bill, setting up fight with House — The $428 billion bill, which overwhelmingly passed the Senate with bipartisan votes, breaks with the House measure, which imposes strict work requirements on able-bodied adults seeking food stamps.
---
T.G.I.F.
► In a week of tragedy, horrible court decisions, and continued outrage/offensiveness from the other Washington, The Entire Staff of The Stand just learned that a former colleague from our first newspaper job, Gerald Fischman, was among those murdered yesterday at The Capitol in Annapolis, Md. So today, we have decided to offer up something guaranteed to take our minds off the news, and restore some optimism in dark times. Set aside 23 minutes to watch this whole thing. Then resolve to get back to work making a difference.
---
The Stand posts links to Washington state and national news of interest every weekday morning by 10 a.m.
Short URL: https://www.thestand.org/?p=68036
Posted by
David Groves
on Jun 29 2018. Filed under
DAILY LINKS
. You can follow any responses to this entry through the
RSS 2.0
. Both comments and pings are currently closed.