A big win in Missouri, plus a strong showing in Washington's primary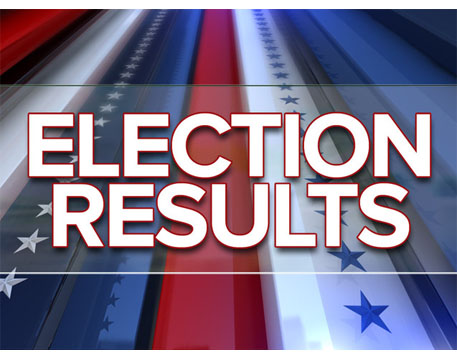 (Aug. 8, 2017) — Tuesday's election results offered great news for working people.
In Missouri, voters resoundingly rejected Proposition A, their Republican legislature's effort to create so-called "right to work (for less)" restrictions on their state. It was a rare opportunity for working people to weigh in directly on RTW — which the U.S. Supreme Court just imposed on public employees nationwide with its Janus decision — and it demonstrated how little public support it has.
"It shows how out of touch those institutions are," said AFL-CIO President Richard Trumka. "How out of touch the Republican legislature in Missouri is, how out of touch the Supreme Court is."
ALSO TODAY at The Stand — Missouri voters' RTW rejection offers inspiration, hope for all (by Eric González of the WSLC, who went to Missouri to participate in the NO on Prop A campaign)
Meanwhile, here in Washington state's primary election, labor-endorsed Democratic candidates in three districts demonstrated they have a great opportunity to supplant Trump-supporting Republicans in Congress. And state legislative candidates endorsed by the Washington State Labor Council, AFL-CIO — particularly those in competitive races where the WSLC's Labor Neighbor activities were in full swing in these past months — fared particularly well.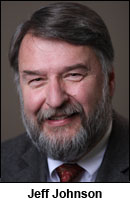 WSLC President Jeff Johnson issued the following statement today:
"Yesterday, working people and voters stood up for a voice at the workplace and in the Legislature and Congress. Proposition A to make Missouri a "Right-to-Work (for less)" state was soundly defeated. Missouri workers and voters said "hell no" to the Koch brothers and all those who want to silence workers' voices at work and in politics.
"I want to thank all the volunteers from UFCW 21 and our own Eric González who volunteered to canvass in 90 degree-plus weather in Missouri over the last week or so to help defeat Proposition A. You are working class heroes.
"In our own Washington state primary voters across the state said "no" to Republican candidates who are out of touch with the needs of working families. Now is our opportunity to take back a number of legislative and congressional seats in the November general elections."
---
Here's how all of the WSLC's endorsed candidates fared in congressional and selected state legislative races in Tuesday's Primary Election, plus some of labor's own candidates who participated in the WSLC Path to Power candidate training program. The top two candidates for each position advance to the General Election on Nov. 6. WSLC-endorsed candidates are listed in bold and incumbents have an asterisk.* (Click here for the latest results at the Secretary of State's website.)
CONGRESS
U.S. SENATE:
Maria Cantwell (D) * — 55.5%
Susan Hutchison (R) — 23.8%
Keith Swank (R) — 2.3%
(plus 26 others)
U.S. REPRESENTATIVE, CD 1:
Suzan DelBene (D) * — 60.2%
Jeffrey Beeler (R) — 25.1%
Scott Stafne (R) — 11.4%
(plus 2 others)
U.S. REPRESENTATIVE, CD 2:
Rick Larsen (D) * — 66.3%
Uncle Mover (R) — 7.6%
Collin Richard Carlson (R) — 7.5%
(plus 3 others)
U.S. REPRESENTATIVE, CD 3:
Jaime Herrera Beutler (R) * — 40.9%
Carolyn Long (D) — 36.6%
David McDevitt (D) — 8.1%
(plus 4 others)
U.S. REPRESENTATIVE, CD 4:
Dan Newhouse (R) * — 62.3%
Christine Brown (D) — 37.7%
U.S. REPRESENTATIVE, CD 5:
Cathy McMorris Rodgers (R) * — 47.5%
Lisa Brown (D) — 47.1%
(plus 3 others)
U.S. REPRESENTATIVE, CD 6:
Derek Kilmer (D) * — 64.2%
Douglas Dightman (R) — 32.4%
Tyler Myles Vega (P) — 3.4%
U.S. REPRESENTATIVE, CD 7:
Pramila Jayapal (D) * — 80.8%
Craig Keller (R) — 19.2%
U.S. REPRESENTATIVE, CD 8:
Dino Rossi (R) — 43%
Kim Schrier (D) — 18.8%
Jason Rittereiser (D) — 17.6%
Shannon Hader (D) — 12.6%
(plus 9 others)
U.S. REPRESENTATIVE, CD 9:
Adam Smith (D) * — 50.3%
Doug Basler (R) — 26.6%
Sarah Smith (D) — 23.2%
U.S. REPRESENTATIVE, CD 10:
Denny Heck (D) * — 59.7%
Joseph Brumbles (R) — 31.4%
(plus 2 others)
STATE LEGISLATURE
5th LD HOUSE POS. 1:
Bill Ramos (D) — 53.6%
Chad Magendanz (R) * — 46.4%
5th LD HOUSE POS. 1:
Lisa Callan (D) — 52.9%
Paul Graves (R) * — 45.7%
6th LD SENATE: (R seat)
Jessa Lewis (D) — 51%
Jeff Holy (R) — 49%
6th LD HOUSE POS. 1:
Kay Murano (D) — 53.1%
Mike Volz (R) * — 46.9%
6th LD HOUSE POS. 2: (R seat)
Dave Wilson (D) — 42.7%
Jenny Graham (R) — 30.6%
John Aiken, Jr. (R) — 15.4%
Rion Ametu (D) — 11.3%
10th LD HOUSE POS. 1:
Scott McMullen (D) — 51.3%
Norma Smith (R) * — 48.7%
15th LD HOUSE POS. 2:
Jeremie Dufault (R) — 48%
A.J. Cooper (D) — 26.7%
David Taylor (R) * — 20.4%
17th LD HOUSE POS. 1:
Vicki Kraft (R) * — 48.5%
Tanisha Harris (D) — 43.9%
James Tolson (D) — 7.6%
18th LD HOUSE POS. 1:
Brandon Vick (R) * — 50.6%
Chris Thobaben (D) — 49.4%
18th LD HOUSE POS. 2: (R seat)
Kathy Gillespie (D) — 53.5%
Larry Hoff (R) — 46.5%
19th LD HOUSE POS. 1:
Erin Frasier (D) — 51.6%
Jim Walsh (R) * — 48.4%
26th LD SENATE: (R seat)
Emily Randall (D) — 51.1%
Marty McClendon (R) — 45%
Bill Scheidler (I) — 3.9%
26th LD HOUSE POS. 1:
Connie Fitzpatrick (D) — 50.6%
Jesse Young (R) * — 40.5%
Naomi Evans (R) — 8.9%
26th LD HOUSE POS. 2:
Joy Stanford (D) — 43.9%
Michelle Caldier (R) * — 33.7%
Randy Boss (R) — 17.7%
Marco Padilla (I) — 4.7%
28th LD HOUSE POS. 1:
Mari Leavitt (D) — 53%
Dick Muri (R) * — 47%
29th LD HOUSE POS. 1:
Melanie Morgan (D) — 40.2%
Terry Harder (R) — 24.4%
David Sawyer (D) * — 23.4% (WSLC delegates voted to OPPOSE)
32nd LD SENATE:
Maralyn Chase (D) * — 39%
Jesse Saloman (D) — 35.9%
James Wood (R) — 25%
32nd LD HOUSE POS. 2: (D seat)
Lauren Davis (D) — 50%
Frank Deisler (R) — 25% (5,356 votes)
Chris Roberts (D) — 25% (5,352 votes)
34th LD SENATE: (D seat)
Joe Nguyen (D) — 27.7%
Shannon Braddock (D) — 26.9%
(plus 9 others)
35th LD HOUSE POS. 1:
Dan Griffey (R) * — 51.6%
James Thomas (D) — 48.4%
35th LD HOUSE POS. 2: (no endorsement)
David Daggett (D) — 51.7%
Drew MacEwan (R) * — 48.3%
38th LD SENATE:
John McCoy (D) * — 40.8%
Bruce Overstreet (D) — 30%
Savio Pham (R) — 29.2%
40th LD HOUSE POS. 1: (D seat)
Debra Lekanoff (D) — 28.3%
Michael Petrish (R) — 20.1%
Rud Browne (D) — 19.2%
(3 others)
41st LD HOUSE POS. 2: (D seat)
My-Linh Thai (D) — 41.6%
Michael Appleby (R) — 33%
Wendy Weiker (D) — 25.4%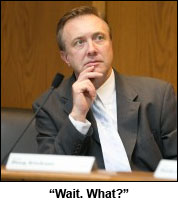 42nd LD SENATE:
Doug Ericksen (R) * — 45.8%
Pinky Vargas (D) — 29%
Tim Ballew (D) — 25.22%
44th LD HOUSE POS. 2:
Jared Mead (D) — 54.9%
Mark Harmsworth (D) — 45.1%
47th LD HOUSE POS. 1:
Mark Hargrove (R) * — 49.8%
Debra Entenmann (D) — 47.4%
James Dillon (I) — 2.8%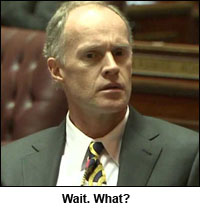 48th LD SENATE:
Patty Kuderer (D) * — 59.3%
Rodney Tom (R→D→R→D) — 29.8%
Bill Hirt (I) — 10.9%