Health care staffing ● Three recounts ● Social Security cuts
Monday, November 26, 2018
---
LOCAL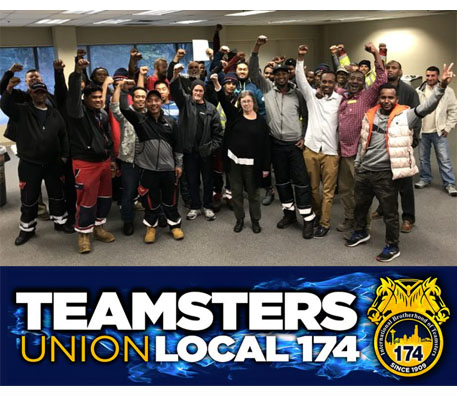 ► In the Seattle Times — Airplane fuelers at Sea-Tac threaten holiday strike amid contract negotiation — Aircraft fuelers at Seattle-Tacoma International Airport authorized a strike last week ahead of the holiday travel rush. Teamsters Union Local 174 represents nearly 150 employees who refuel departing airplanes at Sea-Tac Airport. Those workers voted to join the union in March, but have not been able to negotiate their first contract with their employer Swissport.
ALSO at The Stand — Sea-Tac jet fuelers vote to authorize strike
► In the (Everett) Herald — High caseloads are compromising care, hospice workers say — They voted to unionize in 2016 to force their employer to the negotiating table. But in the more than two years since joining SEIU Healthcare 1199NW, talks have stalled. The clinic is part of Providence Health & Services and the broader Providence St. Joseph Health system that was started by Catholic nuns. "Care was being compromised by the higher caseloads," said John Shannon, a social worker at Providence. "The climate seems to be more business driven than driven by the values of the Sisters."
ALSO at The Stand — Community supports, rallies with Providence caregivers in Everett
► In today's Yakima H-R — Staffing top priority in Astria nurses' contract talks — Employees represented by the WSNA and SEIU Healthcare 1199NW held an informational picket Nov. 20 as they negotiate new contracts for more than 500 employees at Astria Regional Medical Center in Yakima and Astria Toppenish Hospital. By safe staffing, union leaders mean additional nurses. They'd like to see a full staff of higher-paid nurses working less overtime.
► In the News Tribune — Tacoma Schools eliminates 13 more positions in latest round of layoffs — Tacoma Public Schools leaders have eliminated another 13 jobs as they work to fill a budget hole they say resulted from awarding raises to teachers who staged a week-long strike in September. The cuts have begun with eliminations at the administrative level, following public concern that the district was "top heavy" in its administrative costs.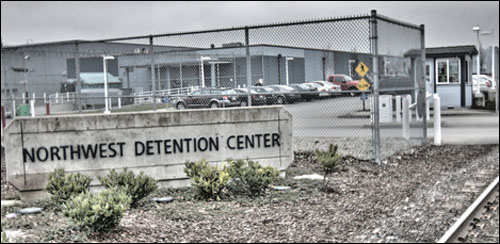 ► In today's Seattle Times — Russian asylum-seeker dies after going on hunger strike while in ICE detention in Tacoma — Immigrants' rights groups want the state to investigate the death of Amar Mergensana, who died Saturday after an 86-day hunger strike while in ICE custody.
► In today's Seattle Times — After political storms in first year, Seattle Mayor Jenny Durkan may be building momentum — Durkan caught flak for her police-chief selection process and joined the City Council in a U-turn on the city's controversial head tax. More recently, the council adopted the mayor's police contract and her first budget, and voters approved a new education levy.
► In today's Seattle Times — Taxpayers need transparency for big investments in Port of Seattle (editorial) — The Port of Seattle wants a tax increase to help fund a new cruise-ship terminal, but it's not saying where it will be built.
► In the Spokesman-review — Apprenticeships featured at Riverside High School career day — Riverside High School set aside a full day for seniors to work on college and scholarship applications, do research on careers and meet with technical education and apprenticeship representatives.
► In the NW Labor Press — OHSU fights effort by grad student researchers to unionize — Oregon Health and Science University has filed legal objections to a union petition that's supported by a majority of its roughly 250 graduate student research assistants. OHSU administrators argue that the research assistants are students, not workers, and thus don't have the right to unionize.
► In the NW Labor Press — Hawthorne Burgerville becomes the third to formally unionize — Meanwhile, Burgerville has agreed to no tangible improvements since contract bargaining began in May.
---
ELECTION
► From AP —  Three legislative races head for recounts — In the 42nd District, Sen. Doug Ericksen (R-Dockside Bistro), led Democratic challenger Pinky Vargas by just 45 votes. And Ericksen's seatmate in the House, Rep. Luanne Van Werven (R-Lynden), led Democrat Justin Boneau by 80 votes. For the open Senate seat in the 26th District, Democrat Emily Randall is leading by 99 votes as of Friday over Republican Marty McClendon. Counties will certify election results Tuesday. But for those three races, a recount will follow.
► From HuffPost — Corporate PACs took a beating in the election. Now they want more power. — A trade group representing corporate political action committees plans to push back on growing skepticism of big business's influence by bashing the less-regulated super PACs, courting friendly politicians and journalists, and even demanding higher campaign contribution limits.
---
THIS WASHINGTON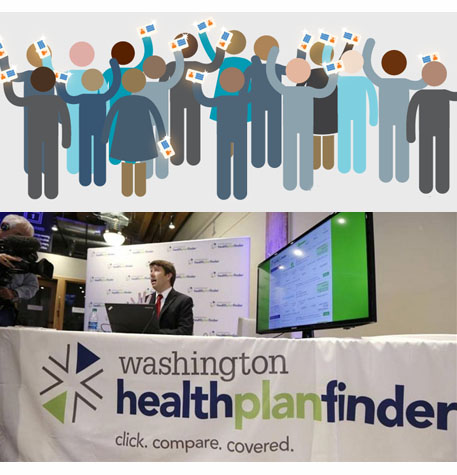 ► In the Seattle Times — How Democrats can deliver on health care (by Paul Krugman) — While the new House majority won't be able to do much beyond defending Obamacare, at least for now, its allies in the states can do much more. The importance of state-level action has only increased in the past two years, as the Trump administration and its congressional allies, unable to fully repeal the ACA, have nonetheless done all they can to sabotage it. They eliminated the individual mandate, which pushed people to sign up while they were still healthy; they eliminated reinsurance that helped insurance companies manage their own risk; they cut back drastically on outreach. All of these measures acted to drive premiums up and enrollment down. But states can, if they choose, fill the Trump-size hole.
► In the (Everett) Herald — State revenues to reach $50B but new fees or taxes loom (by Jerry Cornfield) — The price of maintaining the same level of government-funded services is going up as the state's population grows. And a few bills, like those tied to education funding and the McCleary case, are still getting paid off.
► In today's News Tribune — State Senate probe is over-correction of #MeToo (editorial) — The off-again, on-again state Senate investigation of Sen. Joe Fain (R-Auburn) shows that the Legislature still has work to do in determining best practices for sexual misconduct investigations.
---
THAT WASHINGTON
► In the NY Times — Have a Social Security question? Please hold — Social Security has closed 67 field offices since fiscal 2010 in rural and urban areas alike. For the public, the cuts have meant less access to field offices, and ballooning wait times in the remaining 1,229 offices and on the agency's toll-free line. It also has meant long delays in hearings on disability insurance appeals and in resolving benefit errors.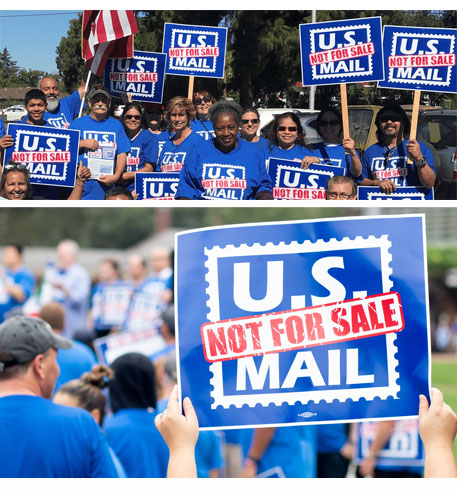 ► In the Miami Herald — Postal workers kept the public safe. Why does the White House want to get rid of them? (by APWU President Mark Dimondstein) — These plans from the highest levels of government demonize and degrade postal workers' contributions and are part of an attempt to convince the public to support postal privatization. These privatizers want to drown out the quiet, unsung postal workers' heroism in the recent moment of crisis. They ignore the real-life stories of how the Postal Service and postal workers are consistently on the frontlines in returning normalcy to our communities following devastation, such as from hurricanes in Florida, Puerto Rico and the Virgin Islands, flooding in Texas and North Carolina, fires in California and volcanic eruptions in Hawaii.
ALSO at The Stand — Join the campaign: "U.S. Mail Not for Sale!"
► In today's NY Times — Congress's lame-duck session: Critical bills, looming deadlines, little unity — Lawmakers return this week to a host of pressing major issues and a narrow window to act. Hanging in the balance are a reauthorization of the farm bill, a major federal criminal justice rewrite, President Trump's border wall and a potential government shutdown.
► In today's Seattle Times — New rules let too many employers deny birth control coverage (editorial) — The federal government should abandon new rules that will greatly expand the number of employers that can deny insurance coverage for birth control based on their religious beliefs or moral convictions.
---
NATIONAL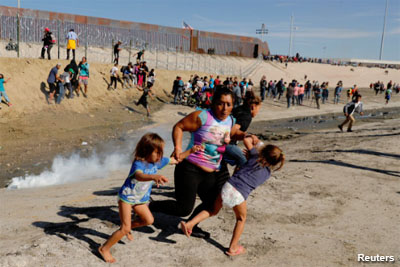 ► In today's Washington Post — Caravan crisis escalates with tear gas and entry closure at the border — What had begun as a migrant protest of the slow pace of the asylum claims process devolved into a chaotic scramble in which hundreds made their way to the southern border hoping to cross onto U.S. soil.
► From Reuters — GM to cut car production in North America, halt some models — General Motors Co will significantly cut car production in North America and stop building some low-selling car models, and was expected to announce significant planned reductions to its North American salaried, executive workforce, sources said on Monday. The plant closures will be addressed in talks with the United Auto Workers union next year.
► In the Seattle Times — Somali workers in Minnesota force Amazon to negotiate — Somali workers at an Amazon warehouse in Minnesota, tied together by a close cultural connection and empowered by a tight labor market, appear to be the first known group in the United States to get Amazon management to negotiate.
► In today's Washington Post — Opioid overdoses, bedsores and broken bones: What happened when a private-equity firm sought to care for society's most vulnerable — A rise in health-code violations at the second-largest U.S. nursing home chain began after the Carlyle Group struck a deal that extracted $1.3 billion for investors but left the firm with untenable financial obligations, according to interviews and financial documents.
► From Workday Minnesota — Professional sports players unions and the broader labor movement — Most U.S. labor unions follow a traditional union strategy called job control unionism. These unions seek to obtain collective bargaining agreements (contracts) with specific language about job duties, seniority rights, and pay. Now a new union strategy emerged. Unions pursuing the "employee empowerment unionism" strategy see the contract as a basic framework that sets some minimum thresholds and establishes a procedure for resolving disputes. Workers are free to negotiate their own salaries. This model can allow for "higher performing" workers to negotiate much larger salaries than their coworkers.
---
TODAY'S MUST-READ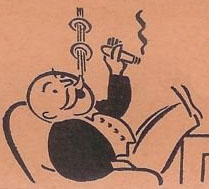 ► In today's NY Times — The monopolization of America (by David Leonhardt) — In one industry after another, big companies have become more dominant over the past 15 years, new data show. The new corporate behemoths have been very good for their executives and largest shareholders — and bad for almost everyone else. Sooner or later, the companies tend to raise prices. They hold down wages, because where else are workers going to go? They use their resources to sway government policy. Many of our economic ills — like income stagnation and a decline in entrepreneurship — stem partly from corporate gigantism.
---
The Stand posts links to Washington state and national news of interest every weekday morning by 10 a.m.
Short URL: https://www.thestand.org/?p=71593
Posted by
David Groves
on Nov 26 2018. Filed under
DAILY LINKS
. You can follow any responses to this entry through the
RSS 2.0
. Both comments and pings are currently closed.