AFGE: Trump's VA moves to silence workers serving veterans
The following is from the American Federation of Government Employees: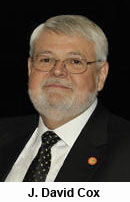 WASHINGTON, D.C. (Nov. 9, 2018) — American Federation of Government Employees National President J. David Cox Sr. on Thursday issued the following statement in response to the Trump administration's announcement that it will be denying union representation rights to more than 100,000 health care workers at the Department of Veterans Affairs:
"Today, the Trump administration and Veterans Affairs Secretary Robert Wilkie have committed a grave disservice to our nation's veterans. Union leaders and members working at VA facilities across this country ensure that our veterans are treated properly and are provided the care they are owed. They have blown the whistle on waitlist scandals, fought back against the gender pay disparity, and brought to light the rampant understaffing throughout the VA.
"They do all this work through a statutory process called official time, which Congress established 40 years ago to ensure all employees covered by a collective bargaining agreement are represented in the workplace. Joining the union is voluntary for workers, yet AFGE and other federal unions are required by law to represent everyone covered by the union contract – even if they choose not to join. For this reason, Congress provided representational time so that the union can carry out its legal duty of fair representation to all those who are covered by the contract, including those who choose not to pay dues.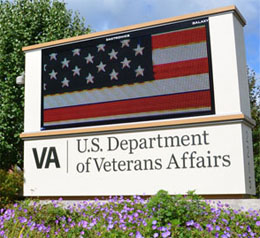 "Removing access to this time is like asking the fire department to operate without firetrucks or a firehose – and the result will be just as disastrous for our veterans. Make no mistake, this is an attempt to silence the voices of VA employees at a time when such oversight is more critical than ever. Clinicians use official time to raise concerns about patient safety, access to care, and staffing shortages. Silencing their voices endangers our veterans.
"This just isn't a dangerous policy – this is breaking the law. The Trump administration already has been rebuked twice for trying to deny workers their representational rights. A federal judge in August struck down the administration's attempts to eradicate official time governmentwide through executive order, and a federal arbitrator found that the VA had violated the law by eliminating opportunities for employees to improve their performance.
"The VA is the only fully integrated health care program in the country and serves as a 'one-stop shop' for veteran care. More than 86 percent of veterans say they want continued and uninterrupted care from their VA. Yet amid renewed concerns about privatizing veterans' health care, this administration is silencing the voice of the VA's largest workforce – medical staff.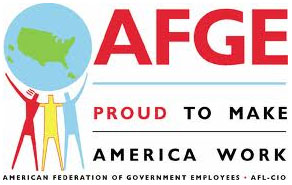 "The VA is touting how this move will return nearly 430 medical professionals to their health care jobs full-time, yet there are 45,000 vacant positions in the VA – including 35,000 vacant health care positions in the VA. The administration needs to stop playing politics with our veterans' care and fill the vacancies."
The American Federation of Government Employees (AFGE) is the largest federal employee union, representing 700,000 workers in the federal government and the government of the District of Columbia. Learn more at AFGE.org.
Short URL: https://www.thestand.org/?p=71359
Posted by
David Groves
on Nov 9 2018. Filed under
NATIONAL
. You can follow any responses to this entry through the
RSS 2.0
. Both comments and pings are currently closed.