Employers are weaponizing ICE against immigrant workers
By SARAH TUCKER
Special to The Stand
---
(Aug. 27, 2019) — Unscrupulous employers are weaponizing U.S. Immigration and Customs Enforcement (ICE) against employees who stand up for themselves and their rights as working people in this country.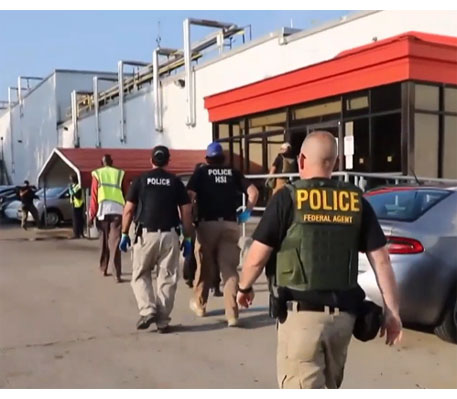 We've seen it this month in Morton, Miss., where ICE detained nearly 700 people working at Koch Foods poultry plants, tearing children and parents from one another and leaving families with no way to care for themselves. Just last year, Koch Foods settled a $3.75 million lawsuit for racial discrimination and sexual harassment, specifically for hitting Latinx employees and verbally and physically harassing Latina employees. These Koch Foods plants remain under supervision of the EEOC, making reducing complaints of unsafe workplaces even more important for them.
We saw it last year in Salem, Ohio, where a Fresh Mark plant was raided by ICE only a week after employee complaints of unsafe working conditions led to a $200,000 fine levied against the company.
And we've seen it this past week in Albany, N.Y., where Xue Hui Zhang was detained by ICE agents while giving a deposition in a case he had brought against his former employer for violating the Fair Labor Standards Act, despite a memorandum of understanding between ICE and the U.S. Department of Labor not to detain workers who are in the process of suing an employer over workplace violations.
We cannot remain silent. The fight for workers' rights and the fight for immigrants' rights are inextricably linked. An attack on any working person is an attack on all of us, and we fight in solidarity with all working people, beyond borders and regardless of legal status.
A reciprocal relationship between employers and government agents is nothing new; as unionists, our movement has been under attack by powerful companies and their government cronies since workers first organized. The collective power of working people has won against these disgusting tactics before, and will do so again.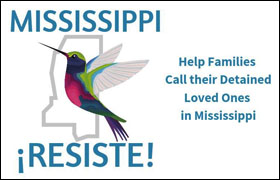 We're putting our money where our mouth is. Please join us in supporting the families of those who have been detained or have lost their work in Mississippi here. Two of the plants raided in that state, Koch Foods Inc. plant in Morton and Pico Foods Inc. plant in Canton, are represented by UFCW Local 1529.
And please share these resources from Washington Immigration Solidarity Network with your community to ensure we all know immigrant's rights and are equipped to demand that these rights be respected.
---
Sarah Tucker is Executive Assistant to the Secretary Treasurer of the Washington State Labor Council, AFL-CIO.
Short URL: https://www.thestand.org/?p=79424
Posted by
David Groves
on Aug 27 2019. Filed under
NATIONAL
. You can follow any responses to this entry through the
RSS 2.0
. Both comments and pings are currently closed.