Unions are stepping up to fight addiction; recovery event in Oct.
Labor must always fight the forces that seek to enslave the human soul
By APRIL SIMS
---
(Sept. 27, 2019) — In 2017, opioid addiction was declared a national emergency. But working people in Washington state have known we are in the midst of an addiction crisis long before the federal government would acknowledge it. Many of us have experienced addiction ourselves or have cared for friends and family who are struggling.
"Two Washington residents die every day on average from opioid overdoses," reports Crosscut. "In 2015, opioid overdoses killed 718 Washingtonians, more than either car accidents or firearms. At least 10,000 Washington residents have died from opioid overdoses since 2000."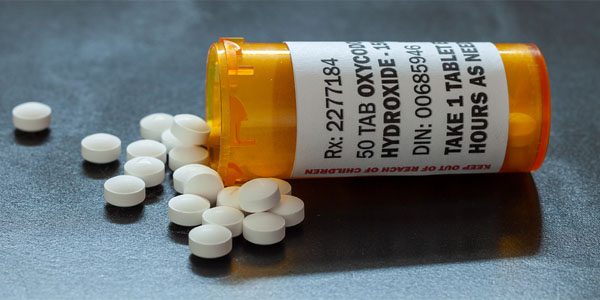 Beyond statistics, working people have seen the impacts of addictive behaviors and substance use disorder on our co-workers and in our communities.
Addiction is many things: it is complex, genetic, and heavily influenced by environment. But it is absolutely not shameful. And it is not untreatable. As unionists, we can play an important role fighting stigma and encouraging our community to seek treatment.
The reality is that all of us are impacted by the daily pressures of life, whether we realize — or admit — it or not. For many working people, our jobs can form part of those pressures. It's part of why we unionize, so we can fight together for working conditions that ease some of that pressure. Better wages, comprehensive benefits, guaranteed hours, these are all cornerstones of many of our bargaining agreements. Lack of access to these key protections is also a significant factor in risk level for experiencing addiction.
In some industries, the structure of the work itself creates opportunities for addictive behaviors and substance use disorder. In physically demanding jobs, where you don't get paid if you're not on the job site, the rate of addiction is disproportionately high.
The International Union of Painters and Allied Trades (IUPAT) reports that workers in the building and finishing trades face some of the highest rates of addiction. When folks rely on opioids to allow them to return to work as quickly as possible after an injury. or to mask the pain of daily wear and tear from careers filled with physical labor, the risk of addictive behaviors and substance use disorder increases.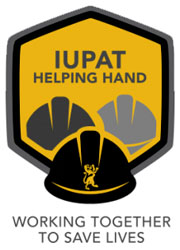 As unionists, we fight for the well-being of all working people on the job and off, because we know that what we do at work impacts us at home. This is why the labor movement is focusing energy and resources on supporting workers seeking treatment for addiction, and working to educate their members and the broader community on early warning signs of addiction.
IUPAT developed a program called Helping Hands that connects people in active addiction and their loved ones to resources, education, and treatment. This year, the Washington State Labor Council, AFL-CIO offered AA meetings at our convention and we're committed to maintaining sober spaces at all our events, as our 2019 resolution "Promoting Safety and a Supportive Environment at Labor Convenings calls on us to do.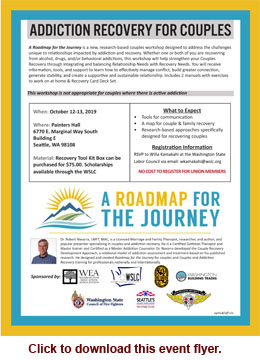 The WSLC will also host an Addiction Recovery Retreat for Couples, to be held at IUPAT District 5 in Seattle on Oct. 12-13.  Spots are still available to this retreat, which is free of charge and confidential. (Download the event flyer. Contact wkamakahi@wslc.org to RSVP.)
Each of us can have a hand in supporting our brothers, sisters, and siblings in active addiction by thinking critically about the language we use to describe addiction. Strong stigma still persists around addiction and substance misuse, and the shame this stigma brings stops many people from seeking help. We can choose words that make clear that addiction is a disease — not a habit or a personal failing, but a life-threatening illness. We can celebrate the addiction survivors in our communities and normalize seeking medical treatment for addiction.
We will continue to organize more and more workers. We will work to elect leaders who have shared our experiences, who back working people absolutely. And we will continue to fight the forces that seek to enslave the human soul, and advocate for dignity and just treatment for all working people.
---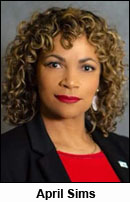 April Sims is Secretary Treasurer of the Washington State Labor Council, AFL-CIO, representing the interests of more than 600 union organizations with approximately 550,000 rank-and-file members.
Short URL: https://www.thestand.org/?p=80345
Posted by
David Groves
on Sep 27 2019. Filed under
OPINION
. You can follow any responses to this entry through the
RSS 2.0
. Both comments and pings are currently closed.