Catastrophic for transportation ● "Because of sex" ● Wages down
Tuesday, October 8, 2019
---
ELECTION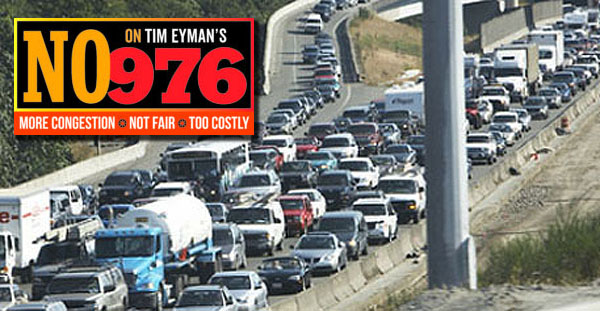 ► In today's Spokesman-Review — Eyman-backed initiative would upend state transportation funding — Eyman's measure would limit annual motor vehicle license fees to $30 a year, eliminate a host of programs that fund local road projects and dismantle some transit agencies. In the process, it will cut $4.2 billion from transportation funding. Local legislators say Spokane's most important projects would be imperiled if state lawmakers are forced to fight over what projects to save and which ones to scrap if a major slice of the funding pie is done away with by voters. "Whatever you care about in transportation – whether it be pothole repair, the North Spokane Corridor, transit, bike infrastructure – it will likely be undermined by Initiative 976," said Senate Majority Leader Andy Billig (D-Spokane). "This will be such a jolt to the system that everything will be cut. Everything will be in jeopardy."
► From KING 5 — Seattle City Council rejects Tim Eyman's $30 car-tab Initiative 976 to his face — Seattle city councilors unanimously passed a resolution rejecting Tim Eyman's Initiative 976 and called on voters to vote no on the initiative, which seeks to return the state to $30 car tabs, come November. It all happened as Eyman was sitting in the council chambers during Monday's meeting. Seattle Mayor Jenny Durkan and King County Executive Dow Constantine have also come out against I-976, saying capping car tabs at $30 would be "catastrophic" for the region's transportation projects.
---
LOCAL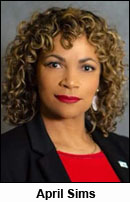 ► In the (Longview) Daily News — Local businesses prepare for minimum wage boost, 'survival of the fittest' — Businesses across Longview are bracing themselves for steep spikes in operating costs that some owners fear will hurt their business… WSLC Secretary Treasurer April Sims predicts the minimum wage boost will actually benefit businesses in the long run by increasing their revenue. "Everyone does better when folks have more money in their pocket," said Sims, who was the director for the 2016 initiative's signature-gathering campaign. "If you have more money to spend, that's more money you are spending on businesses in your community. … Small businesses need customers, and this allows for more customers."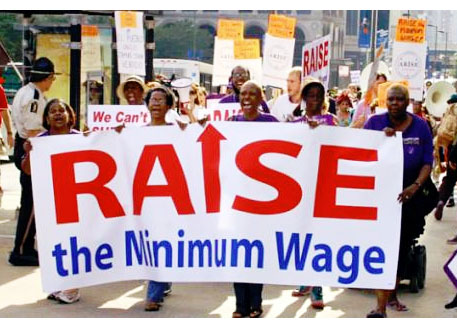 EDITOR'S NOTE — While we appreciate that the Daily News sought comment from minimum wage supporters, once again, this news article interviews only business owners and not any minimum wage workers. The minimum wage isn't set for the health and welfare of business owners, it's set so people who work full time aren't forced to live in poverty. Given evidence that low unemployment is not translating to higher wages, the minimum wage standard is more important than ever.
► From the Columbian — Lumber mill to close because of trade war — A lumber mill west of Burlington that employs 70 will close in November due to ongoing trade disputes between the United States and China, the company announced this week. Tacoma-based Northwest Hardwoods, which operates the mill on Farm to Market Road, will close Nov. 20. The mill's 70 workers will be laid off indefinitely.
► In today's Columbian — Fired Oregon Walmart worker claims retaliation — A former Walmart employee in Portland has sued the company after suspecting she was fired for complaining about not getting adequate break time to pump breast milk for her 5-month-old baby.
► In the NW Labor Press — Union contract avoidance: Multnomah County says seniority rights don't apply — Nonunion non-profit CareOregon is taking over work that's been done by unionized County employees up to now.
---
BOEING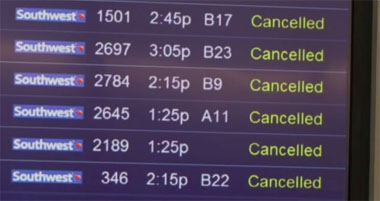 ► In today's Seattle Times — In scathing lawsuit, Southwest pilots' union says Boeing 737 MAX was unsafe — The union representing almost 10,000 pilots who fly for Southwest Airlines filed suit against Boeing in Dallas Monday, alleging in blistering language that the jetmaker deliberately misled its pilots about the safety of the 737 MAX aircraft. Filed on behalf of the Southwest Airlines Pilots Association (SWAPA) — whose pilots fly the largest fleet of 737s in the world — the lawsuit seeks damages for loss of wages and other costs due to the grounding of the MAX, which the union estimates at $115 million through the end of this year.
---
THAT WASHINGTON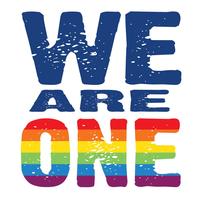 ► In today's Washington Post — Supreme Court will consider whether gay, transgender workers are protected by federal law — The Supreme Court takes on one of its most consequential issues of the term Tuesday, considering whether federal discrimination laws protect gay and transgender workers. The issue for the court is the reach of Title VII of the Civil Rights Act of 1964, which, besides protecting against workplace discrimination because of race, religion and other characteristics, also prohibits discrimination "because of sex."
► In today's Washington Post — Trump administration tells agencies to restrict unions in the federal workplace — Federal agencies have been told to carry out Trump administration directives aimed at restricting the role of unions in the federal workplace and giving agencies the maximum discretion in taking disciplinary actions against employees, now that a court ban against many of those policies has been lifted.
► From Bloomberg — China narrows scope for trade deal with U.S. — Chinese officials are signaling they're increasingly reluctant to agree to a broad trade deal pursued by Trump, ahead of negotiations this week that have raised hopes of a potential truce.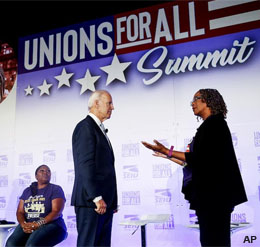 ► From the American Prospect — SEIU members outshine journalists in questioning candidates (by David Dayen) –Five leading presidential candidates took questions on Friday from home caregivers, secretaries, bus drivers, and social workers in an SEIU Unions for All Summit in Los Angeles. Later, they took questions from political horse-race journalists. Everyone involved should switch jobs. Many unions this cycle have turned over their candidate forum events to their members, who draw on their own experiences to question politicians. I hadn't seen it up close until the SEIU gathering. The diversity of professions that make up SEIU led favorably to a real discussion about the litany of challenges in American life, from employer power to healthcare to transportation and housing. Meanwhile, in the press room, Joe Biden endured five minutes of questions about impeachment, none of which yielded any more information than the first answer.
---
IMPEACHMENT
► In today's Washington Post — Trump administration blocks testimony of Gordon Sondland, a central figure in the impeachment inquiry — Democrats swiftly called the administration's move an act of obstruction and accused Trump of hiding information about his efforts to pressure the Ukrainian government to investigate his political rivals. Democrats had earlier said that any attempt to block statements from witnesses could constitute an impeachable act.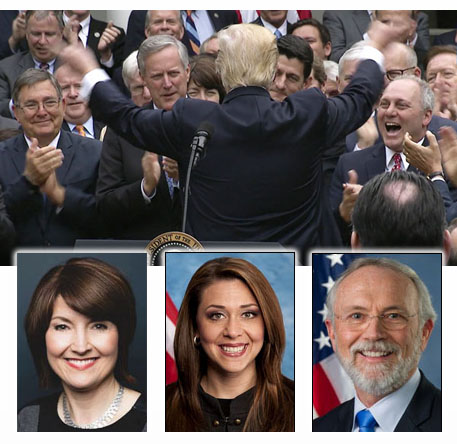 ► In today's Washington Post — If Republicans stay loyal to Trump, they'll be implicated in the moral decay of our politics (by Michael Gerson) —  Trump is effectively setting a new standard of political morality and requiring his supporters to defend it. He is asking elected Republicans, in particular, to agree with his claim that a practice uniformly viewed as corruption in the past is actually an example of fighting corruption now. That is the little thing, the small thing, which Trump demands of his followers: To call hot cold. To call black white. To call wrong right… Elected Republicans, as a result, are looking mighty uncomfortable. Mouthing the words that Trump wants from them — saying that corruption is really anti-corruption — would mean sounding like a fool and surrendering what remains of their political honor.
► In today's Washington Post — This will get worse for Trump. Adam Schiff signals what's next. (by Greg Sargent) — With new indications emerging of Trump's stonewalling, Schiff vowed that Democrats would "get to the bottom" of Trump's corruption and misconduct, "no matter how hard the president fights us."
► In today's NY Times — Rick Perry's focus on gas company entangles him in Ukraine case
---
NATIONAL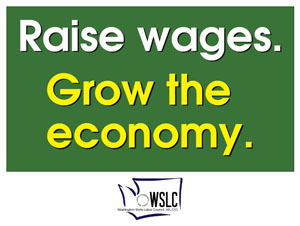 ► From CNBC — That 50-year low in unemployment isn't helping worker paychecks — The U.S. jobs market's resilience is not extending to wages, which fell in September for the first time in two years, as companies still aren't ready to meet a tight labor market with higher pay and workers still are not demanding more. While the September nonfarm payrolls report showed that the 3.5% unemployment rate is at a fresh 50-year low, it also indicated that average hourly earnings are on the decline.
► From Bloomberg — American railroads are already in recession with no end in sight — This year's railroad slump is getting worse as a slowdown in manufacturing threatens broader weakness in the U.S. economy. There's no bottom in sight as the decline in carloads for large U.S. railroads widened to 5.5% in the third quarter, the biggest drop in three years.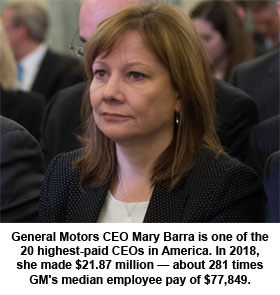 ► In today's Detroit Free Press — GM makes another offer to UAW after union said talks had soured — The company was still awaiting the union's response Monday evening; details of what was in the proposal remain confidential. But key to the union's demands is a stronger guarantee that GM will build traditional vehicles, as opposed to electric or autonomous cars, in U.S. plants, said one source. GM CEO Mary Barra has said GM envisions an all-electric future and more self-driving cars. She has said GM would transform primarily into a technology company that makes cars. That vision is at odds with the UAW's desire to ensure job security for its members.
► In today's Detroit News — GM strike, day 23: 100-plus auto suppliers lay off 12,000 workers — More than 100 automotive supplier companies have enacted some form of temporary layoffs affecting up to 12,000 salaried and hourly employees in the United States.
► In today's NY Times — GM strike's economic toll: Idle trucks, packed warehouses — From suppliers to shippers to restaurants, the impact of the work stoppage is spreading through the web of businesses whose fates are tied to the biggest American automaker.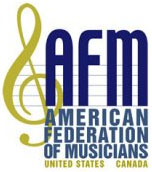 ► From Variety — Musicians union seeks streaming residuals as new pact negotiations begin — Studio musicians, who begin negotiations on a new contract with producers Monday, are seeking something they have never had: residual payments for programs made specifically for streaming platforms. American Federation of Musicians (AFM) officials gained support from fellow show-business unions SAG-AFTRA and the Writers Guild of America at a rally attended by about 100 Monday morning outside the offices of the Alliance of Motion Picture and Television Producers (AMPTP) in Sherman Oaks, Calif.
► From the Idaho State Journal — OPEIU: Kickstarter refuses employees' request to recognize union — Kickstarter management has refused its employees' request for voluntary recognition of their union with OPEIU Local 153, weeks after firing employees in response to their support for the union effort, a violation of longstanding U.S. labor law, the union says.
---
The Stand posts links to Washington state and national news of interest every weekday morning by 10 a.m.
Short URL: https://www.thestand.org/?p=80691
Posted by
David Groves
on Oct 8 2019. Filed under
DAILY LINKS
. You can follow any responses to this entry through the
RSS 2.0
. Both comments and pings are currently closed.