I-1000 / Ref. 88 for fairness ● Boeing takes a hit ● Chicago teachers take City Hall
Wednesday, October 23, 2019
---
ELECTION
► From KOIN — Washington will vote on Affirmative Action with Referendum 88 — Voters in Washington will have a chance to decide if they want affirmative action to contribute to college admissions, state employment and state contracting. "If there are employers who are treating their employees the way they should be and hiring the right person for the job, then this is not going to be a problem," said Shannon Meyers with the SW Washington Central Labor Council. "The problem is there are those who are not doing it the right way and the people who are suffering are those in our community."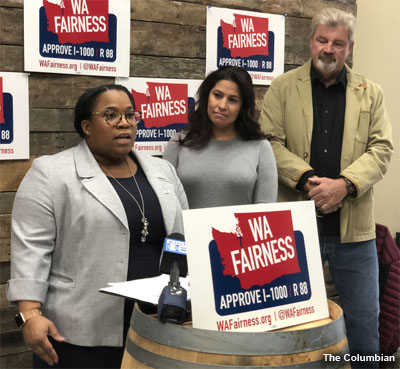 ► In today's Columbian — Clark County supporters make case for Referendum 88 — Cherika Carter, WA Fairness campaign manager, said Referendum 88 backers have attracted a broad base of business supporters. "All of us have come together to say we need fairness and opportunity in Washington state," Carter said. Steven Johnson, Camas resident and member of VoteVets.org, said he spent 24 years as a naval reservist and participated in seven deployments. "For too many returning vets, jobs are hard to find," he said. "As veterans, we do not ask for preferential treatment. We ask that our status as veterans be recognized."
► In the P.S. Business Journal — Equal access to opportunity is a moral and economic imperative (by Susan Mullaney and Angela Jones) — Referendum 88/Initiative 1000 is long overdue and is a step forward we must take together. It will begin to break down barriers to ensure that veterans, people with disabilities, women, and people of color are fairly represented in universities, jobs, and contracting. It will allow our public universities to take action to make sure the student body — and thus future workforces — better represent the diversity of our community. Join Kaiser Permanente and Washington STEM in supporting Initiative 1000.
► In the Seattle Times — Addressing the confusion I-976 created (editorial) — The baited trap of Initiative 976 awaits voters on the Nov. 5 ballot. Its beguiling promise of cheap car registrations carries destructive consequences statewide. Voters should reject it.
---
BOEING
► In today's Seattle Times — Boeing profit slashed as cost of 737 MAX grounding climbs to $9.2 billion — The 737 MAX crisis slashed Boeing's third-quarter profit in half compared with a year earlier, but the company absorbed the financial hit without any additional write-offs to cover the expenses of compensating customers and continuing to build 737 jets that it cannot deliver.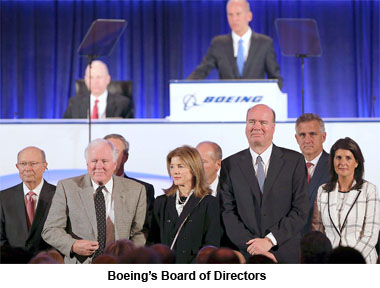 ► In the Seattle Times — Kevin McAllister ousted as boss of Boeing Commercial Airplanes as 737 MAX crisis continues — The first Boeing executive head to roll as a result of the ongoing 737 MAX crisis is that of Kevin McAllister. The Boeing board decided to fire him as boss of Boeing Commercial Airplanes at a board meeting Monday in San Antonio and disclosed the move Tuesday.
► In the Seattle Times — Boeing's defense of 737 MAX's flight-control system in wake of pilot messages stands up — The erratic behavior described in the 2016 chat by 737 MAX chief technical pilot Mark Forkner revealed a software bug in the MAX flight simulator he was using, a pilot training machine that he and his colleagues were then fine-tuning to get it ready for the MAX's entry into service. It was not evidence of the flaws that later showed up on the real airplane's new flight-control system.
---
THIS WASHINGTON

► In the Yakima H-R — Lack of accessible child care costing state economy — and possibly Yakima County — significantly — A dysfunctional child care industry is severely costing employers and employees statewide, a new report has discovered. Research commissioned by a state-mandated task force found that in 2017, a "broken market" cost employers $2 billion from employee turnover related to child care issues.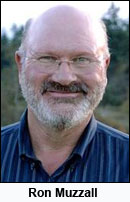 ► In the Skagit Valley Herald — Ron Muzzall appointed to state Senate — Ron Muzzall, manager of 3 Sisters Farm on Whidbey Island, was unanimously appointed Friday to fill the vacant state Senate seat in the 10th Legislative District. He replaces Sen. Barbara Bailey (R-Oak Harbor), who retired Sept. 30. Island County Commissioner Helen Price Johnson, a Democrat, plans to run for the seat next year, and recused herself from Friday's vote.
► In today's Spokesman-Review — Legislative panel urged to restore voting rights to felons sooner — Washington should change its voter laws to allow convicted felons to register as soon as they leave prison as a way of helping them return to society, a legislative panel was told Tuesday.
---
LOCAL
► In the Willamette Week — Outback Steakhouse locations in Oregon are being used to test new employee surveillance technology — The "computer vision program," called Presto Vision, uses pre-existing security cameras to track metrics such as the length of time it takes for food to arrive and how quickly waitstaff tend to tables, then sends data to restaurant managers. The information can then be used "to identify problems and infer whether servers, hostesses, and kitchen staff are adequately doing their jobs."
► In today's (Everett) Herald — Port of Everett secures mill property, inks shipyard lease — Port commissioners said the moves would help rebuild Everett's waterfront and support the Navy base.
---
THAT WASHINGTON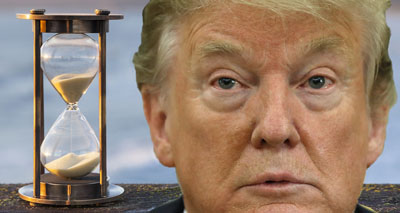 ► In today's NY Times — Ukraine envoy testifies Trump linked military aid to investigations — In testimony to impeachment investigators delivered in defiance of State Department orders, the diplomat, William B. Taylor Jr., sketched out in remarkable detail a quid pro quo pressure campaign on Ukraine that Trump and his allies have long denied. He said the president sought to condition the entire United States relationship with Ukraine — including a $391 million aid package whose delay put Ukrainian lives in danger — on a promise that the country would publicly investigate former Vice President Joseph R. Biden Jr. and his family.
► In today's Washington Post — Here's the quid pro quo proof, Lindsey Graham (editorial) — Sen. Lindsey Graham (R-SC) is himself a lawyer and former military prosecutor. He surely can recognize this corrupt campaign for what it is. The question is whether he, and other Republicans, have the moral courage to do so.
► From The Hill — McConnell to Republicans: Defend Trump on process — Senate Majority Leader Mitch McConnell (R-Ky.) is urging Republicans to focus on Democrats and their tactics in seeking to mount an effective defense of Trump on impeachment. One GOP lawmaker, summing up McConnell's message to Republicans at a private lunch meeting Tuesday, quoted the GOP leader as saying, "This is going to be about process."
► From Politico — Pelosi, McConnell are on an impeachment collision course — The party leaders will need to work together to avoid a government shutdown just as House Democrats are moving to impeach Trump.
---
NATIONAL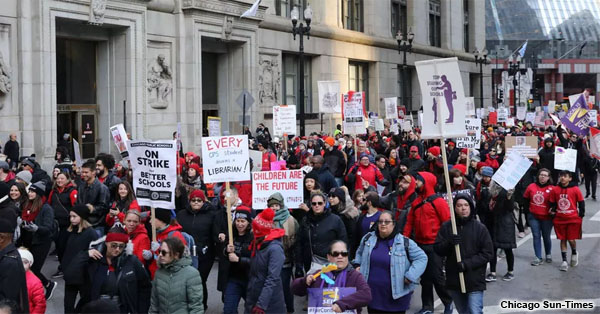 ► In today's Chicago Sun-Times — Striking Chicago teachers converge outside City Hall for Lightfoot's first budget address — After failing to reach a deal Tuesday, Chicago Public Schools canceled classes Wednesday, marking the fifth day of canceled classes and the seventh day of the teachers strike — with no end in sight. Aiming to up the pressure on Mayor Lori Lightfoot, the union is planning a 10 a.m. rally this morning around City Hall during her first budget address.
► In the Detroit Free Press — Here's how the UAW-GM ratification process works and what members are voting on — Over the next few days some 46,000 UAW members at General Motors will vote whether to ratify or reject a 2019 tentative contract agreement. So far, the limited results appear favorable for ratification.
► From WKRN — UAW member dies after being hit by vehicle near GM plant in Tennessee — The incident happened on the bridge where striking UAW members have been picketing since mid-September amid contract talks with General Motors.
► In today's — Amazon warehouse staff 'treated like slaves with 10-hour shifts and short breaks' — Exhausted staff at the Amazon warehouse in Tilbury, Essex fall asleep on the loo, were punished for trying to form a union and get reported for taking breaks longer than 10 minutes.
---
The Stand posts links to Washington state and national news of interest every weekday morning by 10 a.m.
Short URL: https://www.thestand.org/?p=81093
Posted by
David Groves
on Oct 23 2019. Filed under
DAILY LINKS
. You can follow any responses to this entry through the
RSS 2.0
. Both comments and pings are currently closed.