Clark College strike vote ● Boeing 'bean counters' ● History is watching
Wednesday, November 13, 2019
---
THIS WASHINGTON

► In today's Seattle Times — With nearly all ballots counted, voters reject Washington's affirmative-action measure — Supporters of the affirmative-action measure Referendum 88 have conceded defeat, as Washington's counties began tallying and posting the bulk of their remaining ballots. With King, Pierce, Snohomish, Kitsap and other counties reporting late Tuesday afternoon, the statewide measure trailed 49.6% to 50.4%.
ALSO at The Stand — I-1000 coalition concedes election, vows that work will continue
---
LOCAL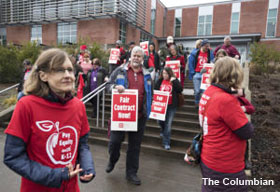 ► In today's Columbian — Clark College union authorizes strike vote — Clark College's faculty union will decide in December whether or not to go on strike. It's the latest wrench in yearlong negotiations between the Clark College Association for Higher Education, which represents full- and part-time faculty, and college administration. The union is seeking higher salaries for its professors and instructors, particularly the part-time staff who make up the majority of Clark College's teachers. The college has said it cannot offer the wage increases the union has asked for, citing declining enrollment and other budget challenges.
► In today's Tri-City Herald — Thousands of Hanford workers lack whistleblower protections passed by Congress — Congress passed the increased protections, but the vit plant contract does not include them.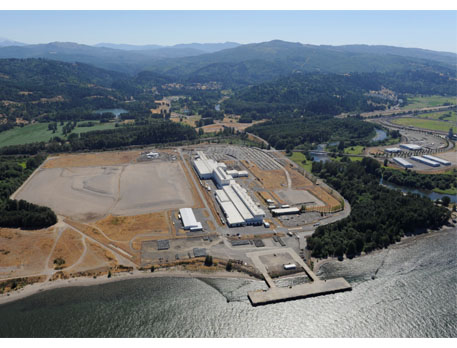 ► In today's Seattle Times — Lawsuit aims to kill stalled $2B methanol refinery project — A federal lawsuit filed Tuesday aims to keep one of the world's biggest methanol refineries from being built along the Columbia River in Washington state. Plans for the $2 billion refinery, shipping terminal and pipeline project in the small city of Kalama are already stalled after a state board required further environmental review. Conservation and public health groups, including Columbia Riverkeeper, the Sierra Club and Washington Physicians for Social Responsibility, sued in U.S. District Court in Tacoma to invalidate key federal permits as well.
► From Crosscut — A small Washington town may build the world's largest methanol plant, but do locals want it? — In Kalama, the promise of jobs and the peril of greenhouse gas emissions are keeping neighbors divided over a proposed methanol plant to be built along the Columbia.
ALSO at The Stand — A win-win for labor, environment in Kalama (by Mike Bridges) — Proposed NWIW facility sets new standards for environmentally-responsible economic growth.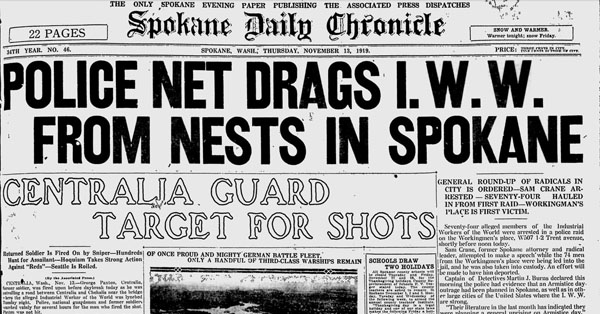 ► In today's Spokesman-Review — 100 years ago in Spokane: Police call arrest of 74 at pool hall a 'general roundup of radicals' — Spokane police raided the Workingmen's Place pool hall on Trent Avenue and arrested 74 alleged Wobblies in what the chief of police called a "general roundup of radicals." Fear of the Wobblies was running especially high after an Armistice Day confrontation in Centralia that left five dead.
ALSO at The Stand — 100 years later, struggle continues in Centralia (by Larry Brown) — The powerful see to divide us from common cause today, just as they did a century ago.
---
IMMIGRANT JUSTICE



► From The Hill — Divided Supreme Court leans toward allowing Trump to end DACA — The Supreme Court on Tuesday was sharply divided over Trump's move to end Obama-era protections for immigrants who arrived in the U.S. illegally as children, as the justices heard oral arguments in one of the most closely watched cases of the term.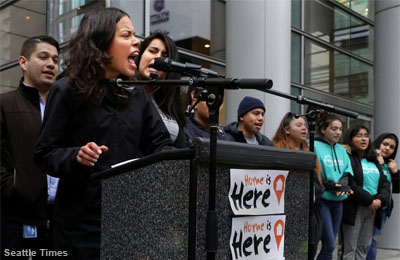 ► In today's Seattle Times — Washingtonians express fear, anxiety and hope as the Supreme Court hears DACA arguments — "It's been a rough day," Graciela Nuñez kept repeating. She was coleading a rally to support DACA recipients in front of the federal courthouse in Seattle Tuesday — a day when fear, anxiety and hope were all on display as the U.S. Supreme Court heard arguments on whether Trump acted properly in attempting to end the program for people brought to the U.S. illegally as children. Among the dozens gathered on the courthouse steps were DACA recipients themselves, including Nuñez, a 24-year-old who works as a Teamsters organizer. "My entire future is in the hands of nine people," she said in an interview before the rally. "It's really scary."
MORE local coverage of DACA supporters' rallies in today's Yakima Herald.
► From The Guardian — Asylum: 90% of claims fall at first hurdle after US process change, lawsuit alleges — The vital first step in the asylum-seeking process has nearly been extinguished at the largest immigrant family detention center in the country, according to a lawsuit. Plaintiffs allege that since mid-July the number of women and children at Dilley family detention center in Texas who pass the first interview necessary to establish "credible fear" and apply for asylum has dropped from 97% of applicants to fewer than 10%.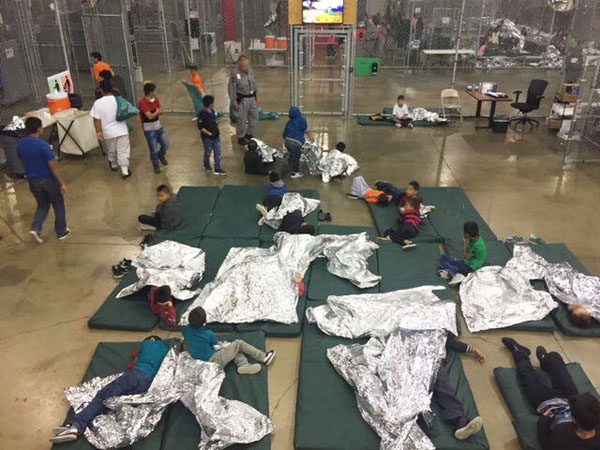 ► In the Washington Post — A Trump administration strategy led to the child migrant backup crisis at the border — When thousands of migrant children ended up stranded in U.S. Border Patrol stations last spring, Trump's administration characterized the crisis as a spontaneous result of the record crush of migrants overwhelming the U.S. immigration system. But the backup also was a result of policy decisions that officials knew would ensnare unaccompanied minors in bureaucratic tangles and leave them in squalid conditions.
---
BOEING
► MUST-READ from Crosscut — Signs of turbulence at Boeing existed long before the 737 Max tragedies (by T.M. Sell) — If the company is serious about reclaiming its position as the world's leading jetbuilder, it needs to change its approach… Management may not have thought they were trading safety for profit. But nearly every current and former Boeing employee I have talked with pretty much tells the same story — more pressure to cut costs, and less emphasis on quality. One current production manager cited a litany of issues at the company: "the heightened accent on profits and appeasement of the shareholders, disdaining the traditional 'suspenders and belt' backup safeguards, outsourcing, and a concerted sea change from nerdlicks to bean counters."
► From the AP– Boeing orders, deliveries continue to sag with Max grounding — Boeing says that no customers have canceled orders because of the two deadly crashes involving the Max, but some orders have been switched to other Boeing models or lost because of airline bankruptcies.
---
IMPEACHMENT
► In today's Washington Post — GOP, Democrats push dueling messages on Trump's conduct ahead of historic impeachment hearings — The House will begin the public phase of its impeachment inquiry Wednesday with Democrats and Republicans prepared to offer competing narratives of whether Trump inappropriately pressured Ukraine to investigate his political rivals, during televised hearings that could determine the fate of his presidency.
► In today's Washington Post — The case against Trump in seven words (by Dana Milbank) — He abused presidential powers for personal advantage.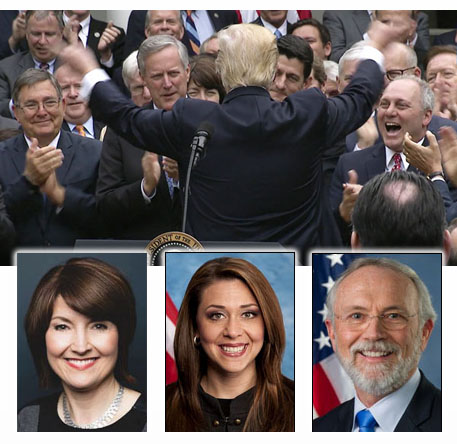 ► In today's Washington Post — Republicans shouldn't blindly protect Trump during impeachment hearings (editorial) — Some Republicans will do their best to turn what should be an examination of Trump's abuse of office into a televised orgy of mudslinging at Joe Biden and at the whistleblower who called attention to the president's misdeeds… The sturdiest Republican defense might be that what Trump did was wrong but does not merit impeachment. Yet that argument is rejected by Trump, who insists that Republicans defend his actions as "perfect." If they stick to that script, the impeachment hearings will only discredit them.
► From HuffPost — Republican group urges GOP lawmakers to stand up to Trump during impeachment — "History Is Watching" is the title of a new commercial from Republicans for the Rule of Law, a GOP group critical of Trump. "When Nixon abused the power of the presidency, there were those who defended the president," the voiceover notes. "Others defended the Constitution."
---
THAT WASHINGTON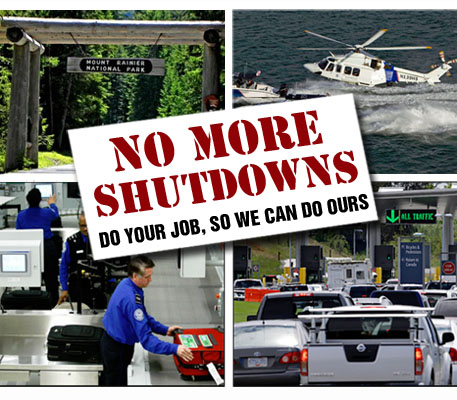 ► From Politico — Congress struggles to avoid shutdown as impeachment looms — Congress is just nine days from the Nov. 21 spending deadline, with party leaders desperate to avoid a paralyzing shutdown. For now, top lawmakers are attempting to cobble together a short-term fix to keep the government open for a few more weeks. But a toxic set of circumstances — the threat of impeachment along with a woefully delayed appropriations process — could wind up with Congress lurching into a shutdown after all.
► In today's Spokesman-Review — Washington Senators slam USDA over unequal farm payments in bailout — Both U.S. senators from Washington signed an analysis by congressional staffers that shows the Trump administration's $16 billion bailout of U.S. farmers has mostly benefited those growers in the South and large companies over small operations.
► In today's NY Times — Some of Trump's most devious lies are about health care (by Nicholas Bagley) — Ignore what the Trump administration says it is doing. Pay attention to what it's doing. It's working to eliminate protections for the sick, destabilize the exchanges, and strip insurance from the poor. That's the ugly truth.
---
NATIONAL
► In the Pittsburgh City Paper — AFL-CIO launches website highlighting union member candidates and elected officials — On Nov. 5, more than 300 union members were elected to office nationwide, adding to the 984 who were elected in last year's midterm elections, according to the AFL-CIO. And in response to the growing support of labor candidates, the labor federation has launched a new website highlighting union members running for or already elected to office.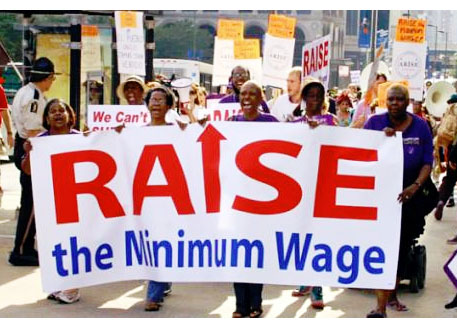 ► In today's NY Times — As push for higher minimum wages grows, New York offers a test case — Researchers at the Federal Reserve Bank of New York recently found that wages had increased sharply for leisure and hospitality workers in New York's border counties while employment growth continued unabated. An analysis of the data by The New York Times, paired with on-the-ground reporting, generally supports the Fed's findings. Wages shot up in New York State's southern counties, especially for low-earning workers, compared with 2012 — just before wage floor increases were announced. While the adjustment to higher labor costs has not been painless, the pay increases did not consistently come alongside weaker hiring relative to Pennsylvania's trend.
► From Harvard Magazine — Harvard graduate students are getting ready to strike — The Harvard Graduate Student Union-United Auto Workers (HGSU-UAW) announced that it would strike if it don't come to a contract agreement with Harvard by Dec. 3, the last day of classes this semester before reading period.
► From the Montgomery Advertiser — Southern Poverty Law Center won't voluntarily recognize employee union — Southern Poverty Law Center management said Tuesday they would not voluntarily recognize a union organized by employees at the civil rights nonprofit and have hired a Virginia law firm whose website boasts about victories over labor organization attempts.
---
The Stand posts links to Washington state and national news of interest every weekday morning by 10 a.m.
Short URL: https://www.thestand.org/?p=81745
Posted by
admin
on Nov 13 2019. Filed under
DAILY LINKS
. You can follow any responses to this entry through the
RSS 2.0
. Both comments and pings are currently closed.