Teachers walk in Willapa ● More for farmers, less for food ● Dems and labor
Wednesday, December 4, 2019
---
LOCAL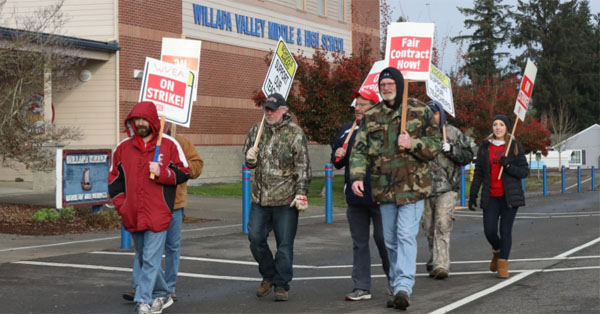 ► In the (Aberdeen) Daily World — Willapa Valley teachers on strike — After months of contract negotiations that go back to last summer and the involvement of a state mediator, teachers in the Willapa Valley School District have gone on strike over wages, special education support and "safe classrooms for students and teachers," according to an online post from Willapa Valley Education Association spokesman Dale Folkerts.
► In today's Wenatchee World — WVC furlough, layoff negotiations continue — A second round of talks is underway this week between Wenatchee Valley College administrators and employees over furloughs and layoffs proposed to narrow a $1 million budget deficit.
► In today's Tri-City Herald — Kennewick schools cut hours for substitutes, blaming new health insurance costs — Kennewick school officials are cutting hours for many substitute teachers as they try to avoid a big medical insurance bill. Slashing hours for substitutes is a poor decision, said Kennewick Education Association President Rob Woodford.
---
THIS WASHINGTON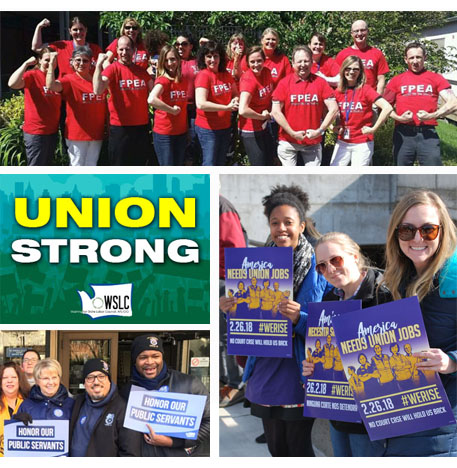 ► In today's News Tribune — No more compulsory public-employee union fees in Tacoma and beyond (editorial) — Labor unions have been a vital force in society since the Industrial Revolution, and we trust most public-sector workers in our state will see the value of continuing to pay for representation… Public-employee contracts in Tacoma and elsewhere are now being written for the post-Janus world… "We've anticipated (the Janus ruling) for a number of years," Greg Devereux, executive director of the Washington Federation of State Employees, told The News Tribune. "We've been really demonstrating I think value and relevance to our members." If unions keep proving those selling points, public-sector workers will keep signing the dotted line for years to come.
ALSO at The Stand — Guess which state has the strongest unions in the nation? (Nov. 4) — A new national study has ranked Washington No. 1 in its 2019 edition of its States With the Strongest Unions.
ALSO at The Stand — A year after Janus, state's unions are stronger (June 27) — Right-wing efforts to weaken labor in Washington state have failed miserably.
► From KNKX — Analysis: Investigative report into state representative due out this week — A report on the investigation into state Rep. Matt Shea is due to the House this week. Earlier this year, the House hired an outside firm to investigate whether Shea has engaged in, planned or promoted political violence. Since that investigation was launched, a lot more has happened involving Shea.
---
BOEING
► In today's (Everett) Herald — United buying 50 Airbus jets to replace older Boeing planes — United Airlines will replace some of its older Boeing planes with 50 new Airbus jets starting in 2024. The decision is a setback for Boeing, which reeling from the grounding of its 737 Max jets after two deadly crashes.
---
THAT WASHINGTON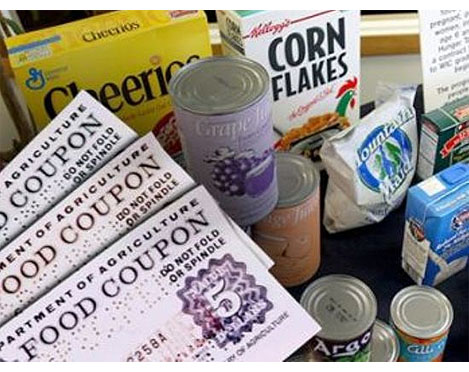 ► In today's Washington Post — Trump administration tightens work requirements for SNAP, which could cut hundreds of thousands from food stamps — It arrives as part of a broader effort to limit access to the federal safety net, the first of three such measures in the works. The USDA initially estimated that up to 750,000 individuals would be dropped from SNAP if the proposal took effect. In Wednesday's call, the USDA adjusted that figure to 688,000… The new rule will take effect on April 1, 2020.
► From Sen. Murray's office — Murray leads state delegation in denouncing Trump rule to gut food assistance — Trump's rule would significantly reduce SNAP benefits for more than 350,000 Washington state families. Our state would be one of the hardest hit states by the new rule, which would reduce SNAP benefits on average by $47 per month per household in the state, significantly more than the national average cut of $32.20 per month.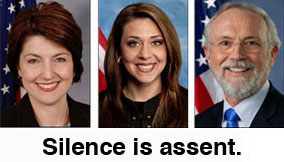 EDITOR'S NOTE — All Democratic members of Congress from Washington state signed this complaint to the Trump administration, but not one single Republican. The Agriculture Department is slashing an estimated $4.5 billion from the food assistance program for struggling families at the same time it is paying farmers harmed by Trump's trade sanctions more than $16 billion. And that farmers' welfare program favors the richest farmers and states that voted for Trump (not Washington).
► In the USA Today — America's parents want paid family leave and affordable child care. Why can't they get it? — Millions of American families are trying to balance work and kids in a country that has long lacked affordable, quality child care and paid parental leave, despite polling that shows public support for both and research laying out the drawbacks of not having either.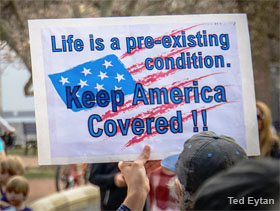 ► From The Hill — American health care has a new third rail (by Dr. David Blumenthal) — It's the guarantee — provided for the first time to all Americans by the Affordable Care Act (ACA) — that people with pre-existing health conditions will have access to affordable private health insurance. The coverage of 54 million Americans with health problems would be at risk if the protections currently contained in the ACA are declared unconstitutional in a pending court case, or if opponents of the law succeed in renewed efforts to repeal it. Americans overwhelmingly want to protect their sick family members, friends and neighbors. Eighty two percent support guarantees of coverage regardless of pre-existing conditions and even if it increases premiums… Voters should demand that candidates address the pre-ex issue forthrightly and should carefully examine promises — whether from the right or the left — that claim to solve the problem.
► From Reuters — Hospital groups file lawsuit to block Trump's price transparency rule — The plaintiffs, including the nonprofit American Hospital Association (AHA), are looking to block the rule issued last month mandating hospitals to publish on the internet pricing information for every item and service they offer.
► From Yahoo News — House Democrats to vote on restoration of Voting Rights Act this month — House Democrats will vote this month on a bill intended to lay the foundation for a restoration of the full Voting Rights Act, a significant step in a years-long effort to respond to a 2013 Supreme Court decision that significantly weakened the law.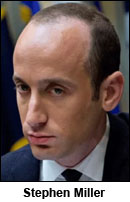 ► From The Guardian — Stephen Miller: why is Trump's white nationalist aide untouchable? — More than 100 members of Congress, dozens of civil rights groups and at least 130,800 others have called on Miller to step down, or be fired, but the White House, and the broader Republican party, has still supported Miller after it was revealed he promoted racist fears such as a conspiracy theory about the demographic replacement of white people in America.
---
TODAY'S MUST-READ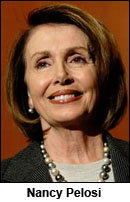 ► In today's NY Times — Democrats are crazy to leave any worker behind (by Jamelle Bouie) — Organized labor is the lifeblood of liberal politics in the United States, but too many elected Democrats have failed to make labor enough of a priority. Under pressure from moderate Democrats in key swing districts, House Speaker Nancy Pelosi wants to bring the White House-negotiated United States-Mexico-Canada Agreement (USMCA) to the floor before the end of the year… Trump has sold the USMCA as a worker-friendly revision to the NAFTA. But union leaders and their Democratic allies say it needs stronger enforcement for labor rights and environmental protection. Rushing it now may undermine both. It's also not clear that this would actually help moderate Democrats. Pelosi's focus on trade comes at the expense of the Protecting the Right to Organize Act, a broad package of pro-labor reforms. While it won't become law under Trump, it's still important — it shows the party's commitment to the future of organized labor.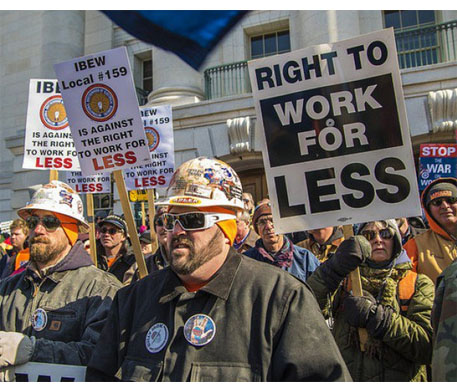 Democratic inaction sits in stark contrast to the Republican Party's ruthless assault on labor. Since 2010, five more states have passed "right-to-work" laws. In one of them, Michigan, public-sector union membership declined by 34,000. In another, Wisconsin, overall union membership is down 133,000 since the beginning of the decade. Both declines contributed to Republican victories in these states, including the 2016 presidential race. Republicans and other conservatives know who their enemies are — they know that organized labor is a key obstacle to dismantling the social safety net. The question is whether Democrats understand that their fortunes are also bound up in the fate of workers.
---
NATIONAL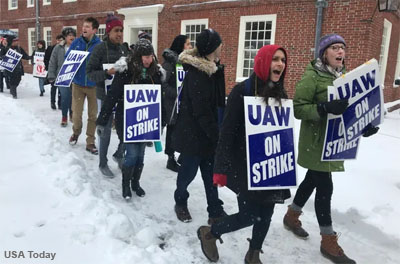 ► In the USA Today — Harvard grad student workers go on strike, seeking $25 an hour minimum wage, other demands — Slogging through snow showers and sludge, hundreds of Harvard University graduate student workers picketed Tuesday at Harvard Yard, as thousands went on strike seeking higher pay and other demands. The strike, the first by graduate students on the Ivy League campus since 1973,  threatened some of the university's educational operations before final exams. "What's up? Time's up!" they chanted, circling the office of Harvard President Lawrence Bacow as they marched the perimeter of Harvard Yard.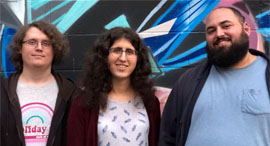 ► From The Medium — Google fired us for organizing. We're fighting back. (by 3 of 4 fired google organizers) — We spoke up when we saw Google making unethical business decisions that create a workplace that is harmful to us and our colleagues. We participated in legally protected labor organizing, fighting to improve workplace conditions for all Google workers… Google didn't respond by honoring its values, or abiding by the law. It responded like a large corporation more interested in revenue growth than in ensuring worker rights and ethical conduct. Last week, Google fired us for engaging in protected labor organizing… Google wants to send a message to everyone: if you dare to engage in protected labor organizing, you will be punished.
---
The Stand posts links to Washington state and national news of interest every weekday morning by 10 a.m.
Short URL: https://www.thestand.org/?p=82129
Posted by
David Groves
on Dec 4 2019. Filed under
DAILY LINKS
. You can follow any responses to this entry through the
RSS 2.0
. Both comments and pings are currently closed.